Sleek Urban Kitchen Designs from Pedini USA
Modern kitchens are a trend these days. We have seen so many of this even here in Home Design Lover. What is common to all of these kitchens are its sleek design. They have that glossy and edgy look. Colors vary from neutral ones to those with stunning and lively colors in them. Still others even have printed designs too. But of course, we still have more to show you because modern kitchens have so many variations.
The Pedini Kitchen is a collection of modern and contemporary kitchen designs. Its kitchen systems come with or without handles, are wall hanging or floor mounted. They have an extensive selection of standard elements and finishes that would fit to a wide variety of kitchen designs and layouts. The designs may also vary depending on the budget for the kitchen. Come take a look at the Pedini Kitchens below.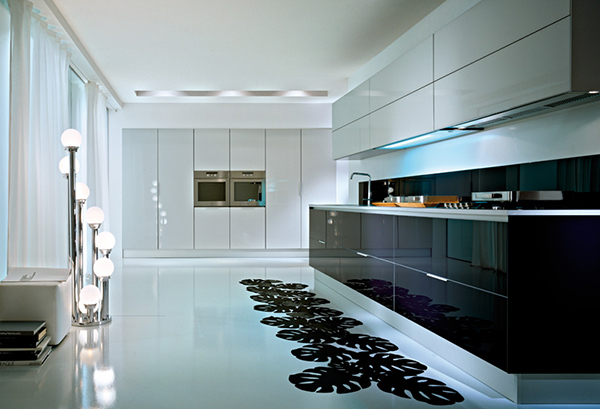 This is in white color with glass fronts and Melanzana glass top counters. Definitely stunning!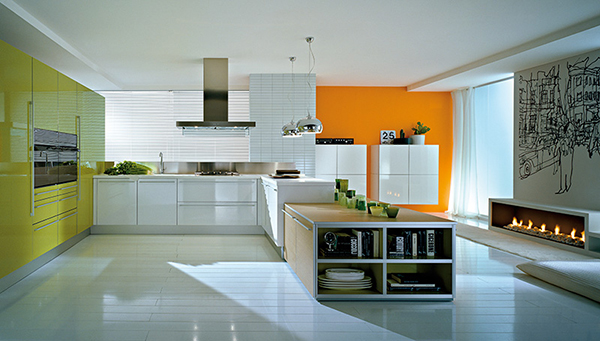 Lime, glossy white and natural oak matte laminate were used for this kitchen design. Love the wall art above the fireplace!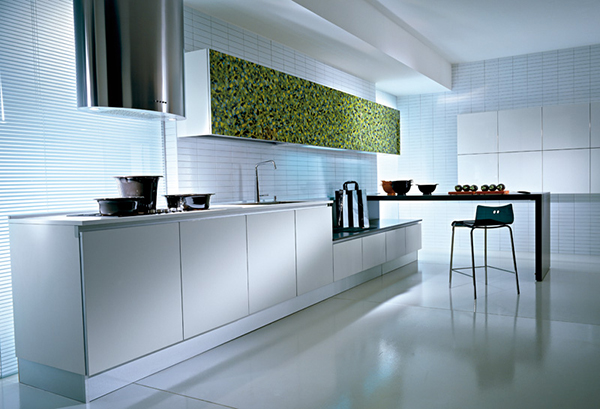 This one has a Verde decorated laminate that mimics a living green wall. It used quartz countertop too.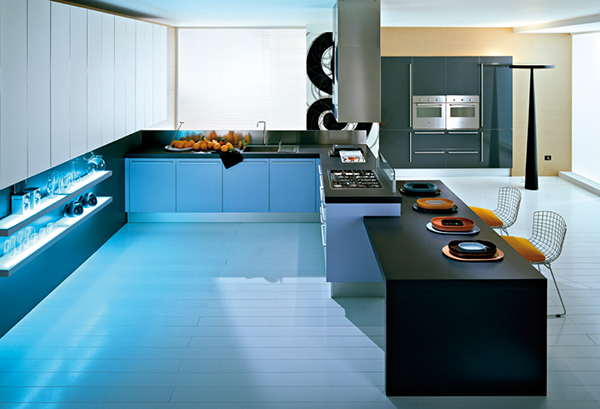 For this kitchen, Bianco, Bohemia and grey anti-scratch laminate finish was used.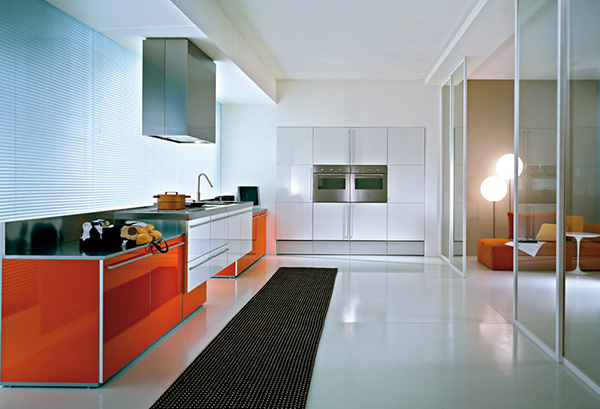 Stainless steel counter top always looked beautiful just like this kitchen that also used Levante and Polar white laminate finish.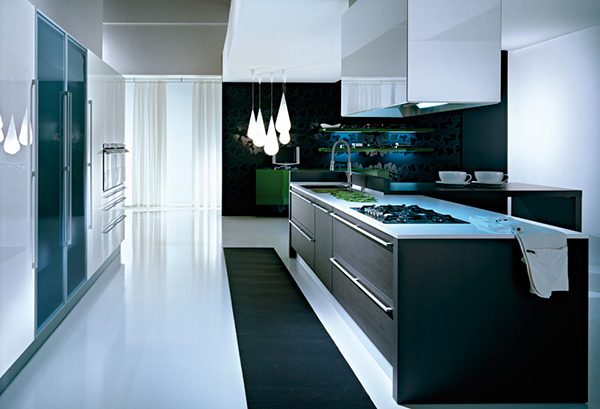 Oak and white lacquer give this kitchen the contemporary look that we had been dreaming of!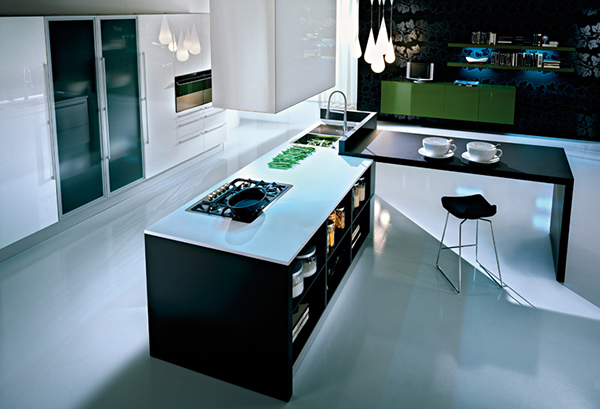 This is the same kitchen as the previous one. The wall on one side with green shelves has a stunning design!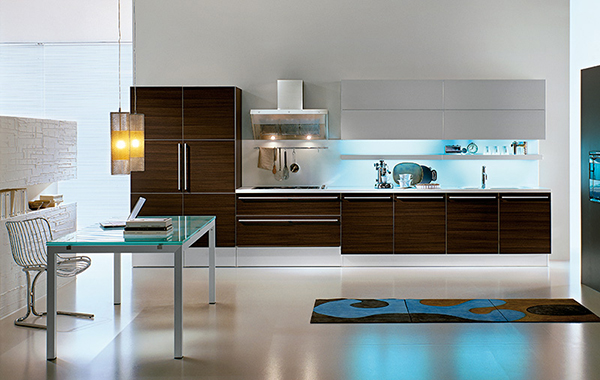 Wenge laminate and aluminum were used for this kitchen graced with a white quartz counter top.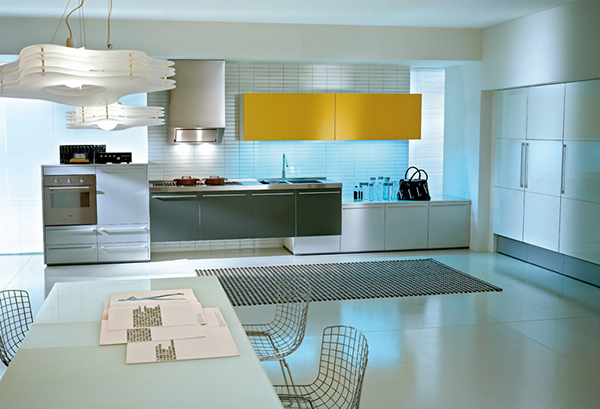 Pretty chrome yellow is combined with white and gray laminate for fun yet clean modern kitchen design.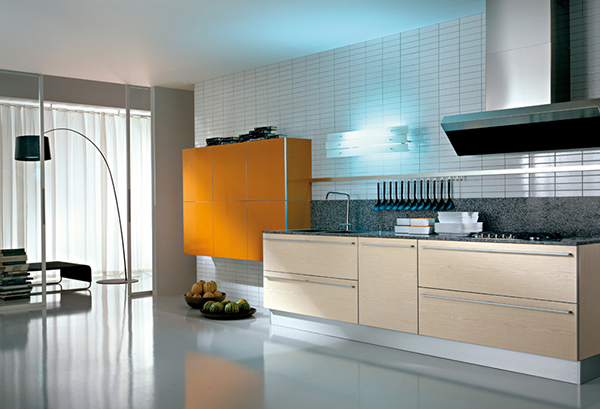 Maple and Levanta gloss laminate bring in a modern charm to this kitchen with subway tiles on the wall.
The ones you saw above are part of the Pedini USA Q2 kitchen systems. You can notice that they have that sleek and glossy or matte designs in various styles and colors. These used textured melamine with matching edges, different laminate colors with or without aluminum edges, eco wood with aluminum edges, painted glass and a range of lacquer colors. You really have a lot of choices in terms of kitchen design from Pedini!