Animal Head Wall Decors in 20 Home Interiors
I had always been intrigued about animal heads on the walls. I usually see that in movies just like the "Paddington" movie wherein the villain is a Taxidermist and wanted to stuff Paddington. Her trophy room is full of animal heads and stuffed animals. It does look scary! But these days, there are faux animal heads made from fabric, cardboard and others.
I actually want to make one for my bedroom because it looks nice! Hence, I looked into some interior that have animal heads in them and I found some spaces around the house that were adorned by animal heads. You can use it to add some creative touch to a boring wall from the hallway to the foyer. Come take a look at we have gathered for you.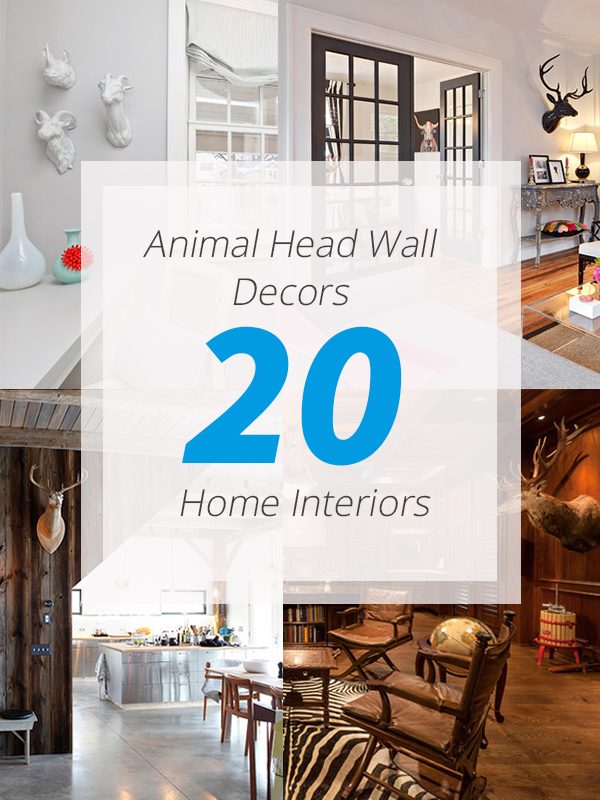 1. Bold, Bright and Beautiful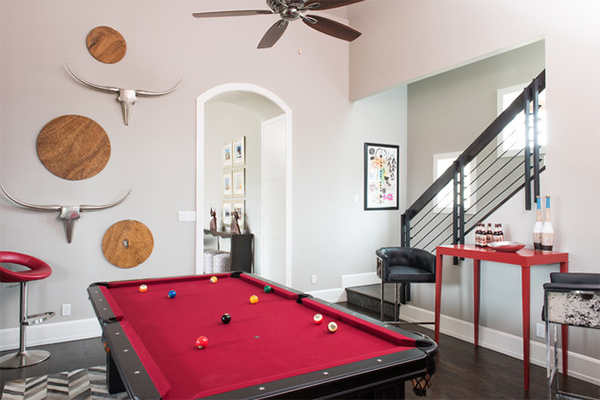 This game room has red and black accents and custom artwork of wood spheres and metal deer heads- such a unique space!
2. Grand Interiors Room Set 1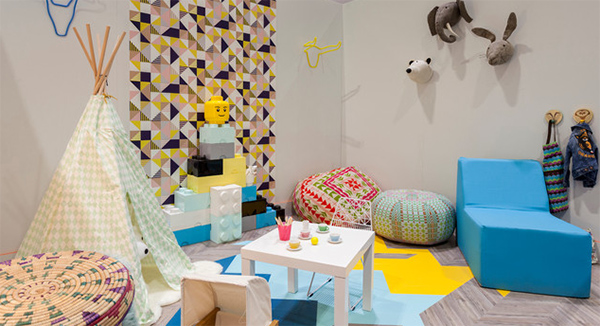 This playroom does look very fun because of its color, that wall art and the stuffed animal heads on the wall.
3. Fish Camp Beach Cottage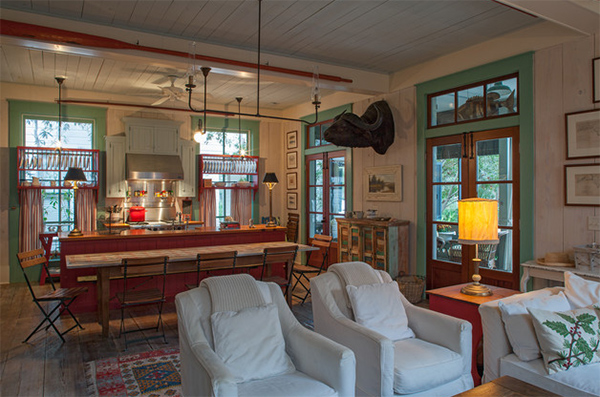 A beach styled interior where an animal head seems to mark the spaces between the living and dining areas.
4. Modern Cottage Dream Home in Edina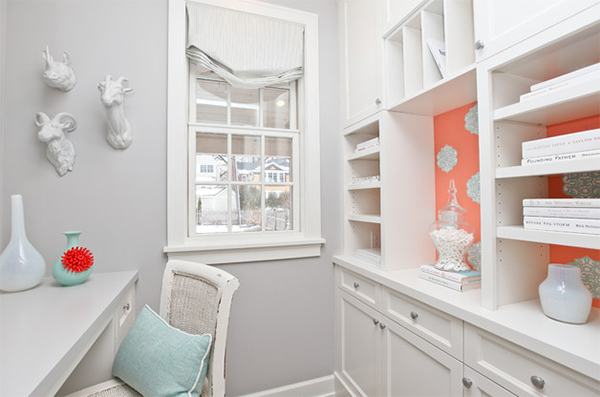 Don't you love this contemporary home office? I like its white color and the faux animal heads on the walls in white.
5. Lowcountry River House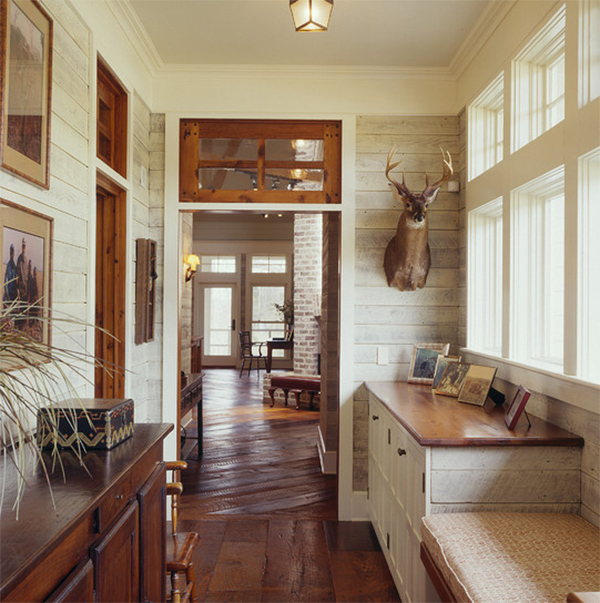 A mid-sized farmhouse hallway that is guarded by a deer head.
6. WHAT architecture – Beirutful House
A space with bespoke details like the deer head Trophee light and decorative hand-made tiles.
7. Ave G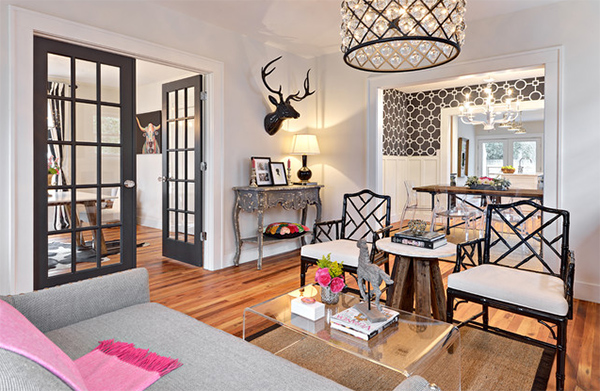 An inspirational mid-sized transitional enclosed living room with lovely details and that deer head too!
8. Richmond, 1930's refurbishment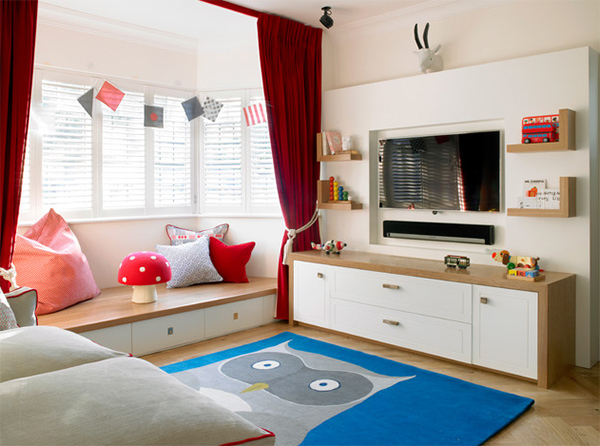 This is part of a kid's bedroom where a small deer head is seen above the television.
9. My Houzz: Eunice's Home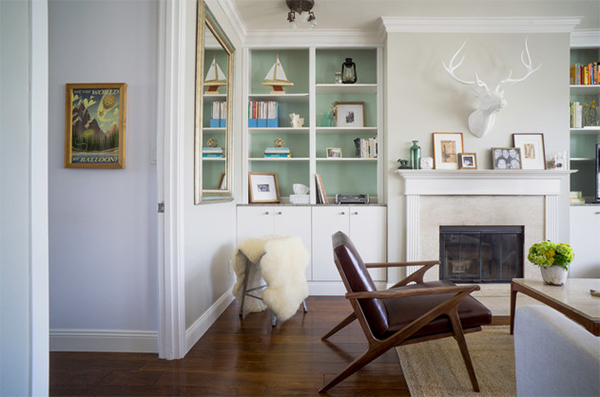 That resin deer head antler give more creative touch to this area of the house.
10. Le Gray Ave.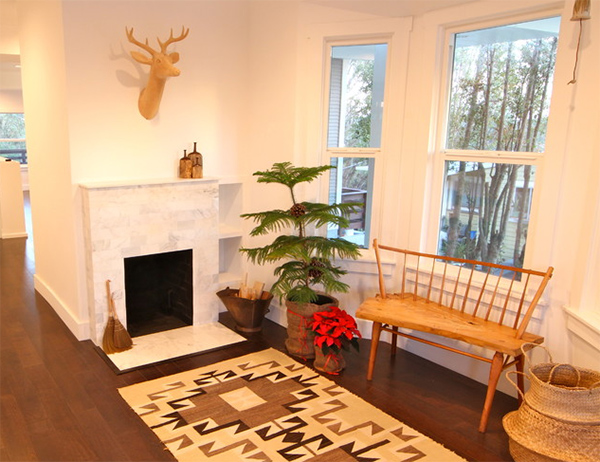 This eclectic hallway has some artistic elements in it like that deer head and even a graphic area rug.
11. Breakfast Room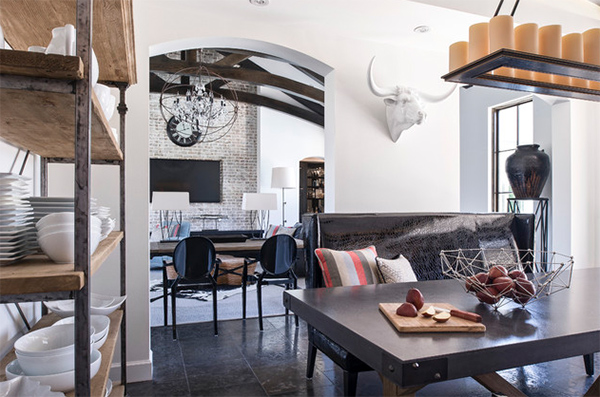 In this image, you can see the beautiful large eclectic space with decorations that are very stunning.
12. Trophy Cottage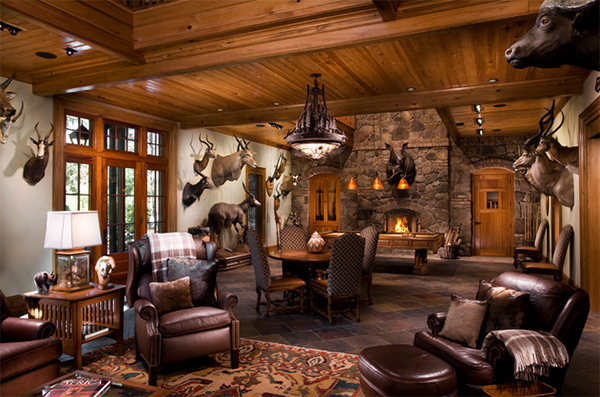 This traditional space looks like owned by someone who has a thing for animals. You don't have to ask why.
13. Price Residence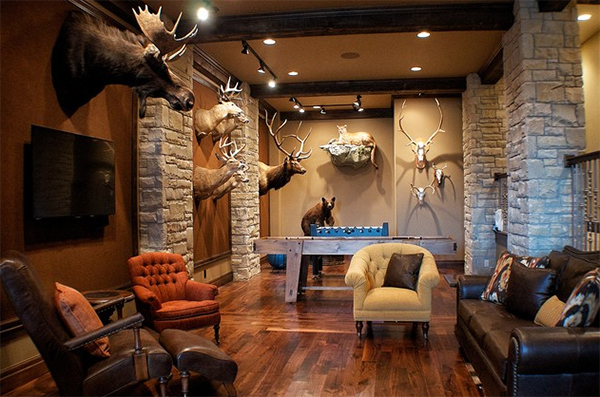 A trophy room with rustic design. You can see all the animal heads here that is part of the owner's collection.
14. 326 Bellaire Blvd.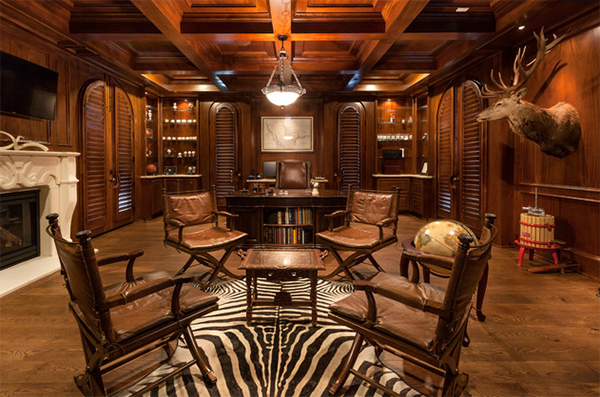 A beautiful Mediterranean home office with an intriguing animal head.
15. Columbus Residential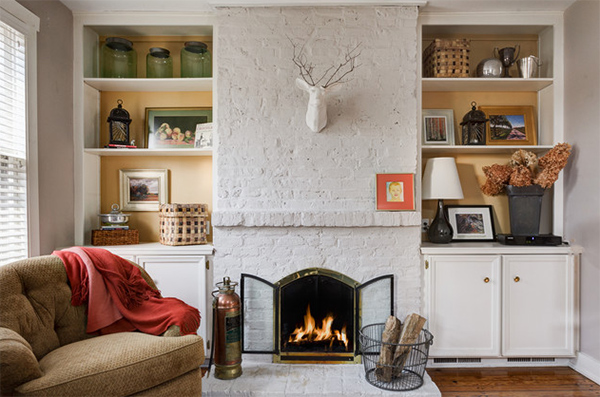 I like the look of this one where the deer head is attached on the brick white fireplace.
16. Carroll Gardens duplex renovation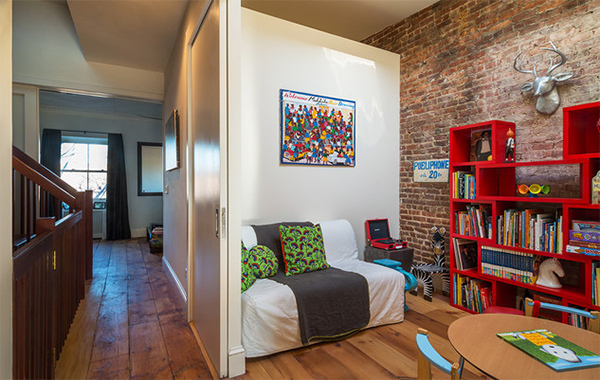 Isn't this a stunning playroom? It sure is with all the patterns and colors in it!
17. Bovina House entry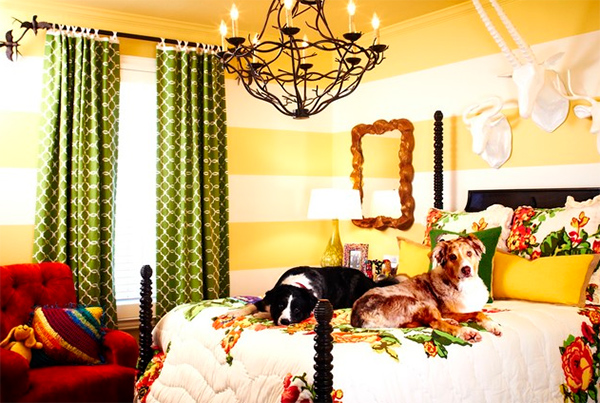 An entrance for a rustic home where one is welcome by this deer on the wall.
18. The Oliver's House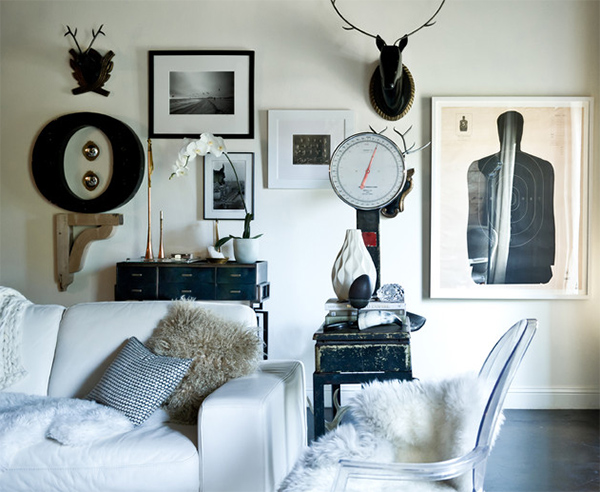 Take a look at how creative this wall is done. The details are impressive and it is so full of stories!
19. Loft Bourget II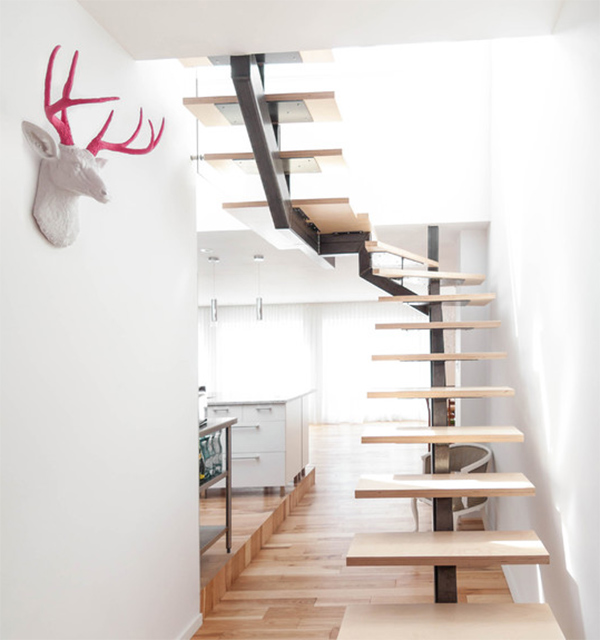 Aside from the floating stairs, the white deer with pink horns is just so chic!
20. Modern meets Vintage in this Eclectic Nashville Home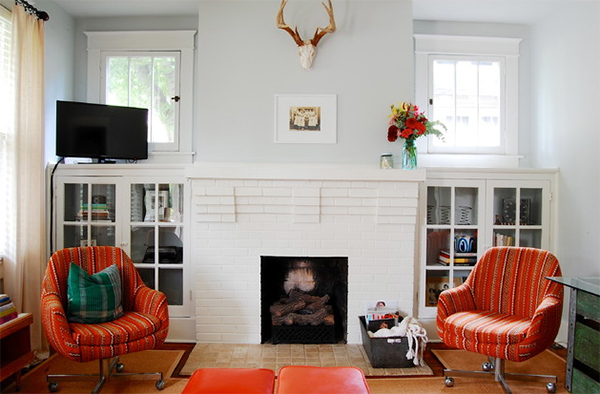 The look of this one is indeed a fusion of modern and vintage design. Lovely!
What can you say about animal heads in the interiors above? I actually think that the look would depend on the kind of animal head you get. Because there are some that look really creepy while others look cute. I prefer the faux ones than the real ones. How about you? Well, there are many ways to decorate the walls. What we have featured today is just one way to do it.