20 Zestful Decorative Throw Pillows
A pillow is a cushion support for the head or other parts of the body and is usually used for sleeping, resting and for comfort. All pillows may be the same. These are often made from foam or cotton then covered with pillow case often made from cloth or silk. But with time there are already types of pillows and types of fabric to make these unique. But with time, different types of pillows were introduced such as first, the classic bed pillows which are usually square or rectangle and of different sizes depending on the bed size; second are the orthopedic or cervical pillows and lastly the decorative pillows which serve a dual purpose, for comfort and styling.
Pillows are not only placed inside the bedroom for sleeping. These are also found on furnishings such as the sofa, chairs and window seats as embellishments. So just like any other ornaments, these should be chosen and matched nicely to create good impressions for your home. There is no easier or cheaper way to add a splash of color and life to an odd looking room other than these decorative throw pillows. Besides, these don't require much time, effort and attention since you can change the covers. They complete the look of the room the same how any jewelries complete an outfit. Take a peek on these pillows and toss them out to your furnishings to have those completely changed into a zestful and lively one.
Flora Felt Pillow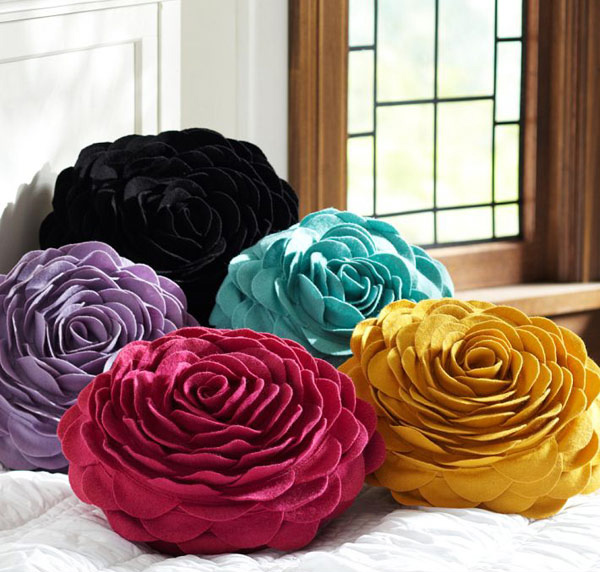 Created from clusters of soft petals, this flower felt pillow is soft and relaxing. When finely placed on a window seat, the glare of light makes it blossom more with joy and beauty.
Vintage Amica Eyelux Camera Canvas Printed Pillow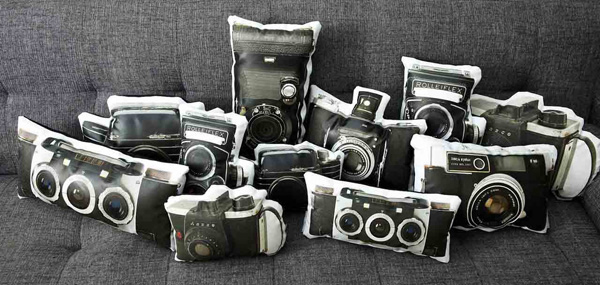 Get a snap and click on with this classic camera printed on canvas. A classic exemplar of both the modern-traditional style makes it plush and rejuvenating.
Sea Life Indoor/Outdoor Pillows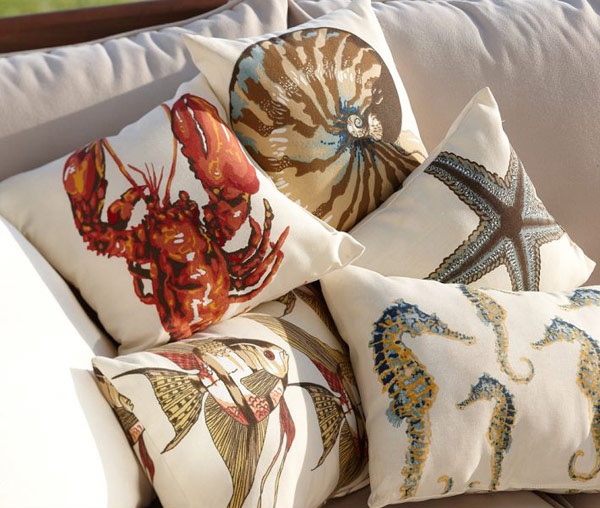 These pillows were designed perfectly for outdoor furniture especially for a beach house. Your family will have a lot of fun and enjoy your family bonding with these sea creatures pillows.
All Florals Pillow Mix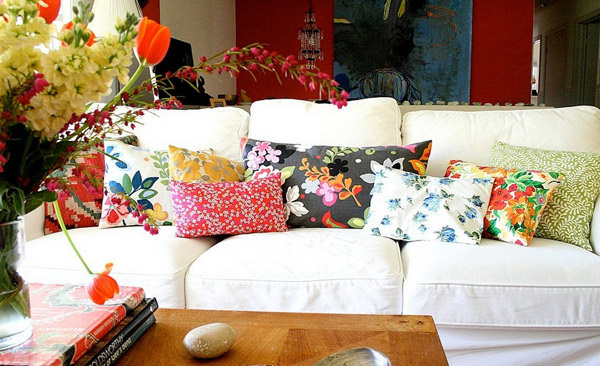 Different patterns, textures and an asymmetrical arrangement keep the eye moving. These pillows are a mixture of different floral designs. They keep the room going with the patterns all matching with one another.
Ruffle & Rose Lumbar Pillow Cover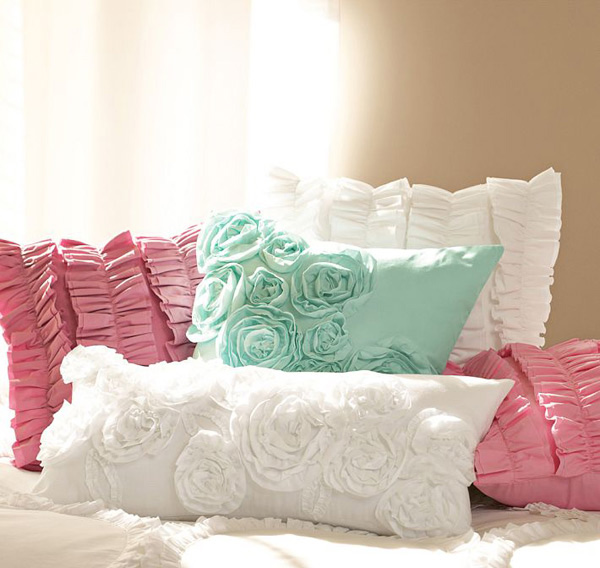 A girl's room could never be that exciting without having neutral soft palettes and floral decoratives on sight. These ruffle and rose lumber pillows are alluring and comfortable.
Riva Ikat Indoor/Outdoor Pillow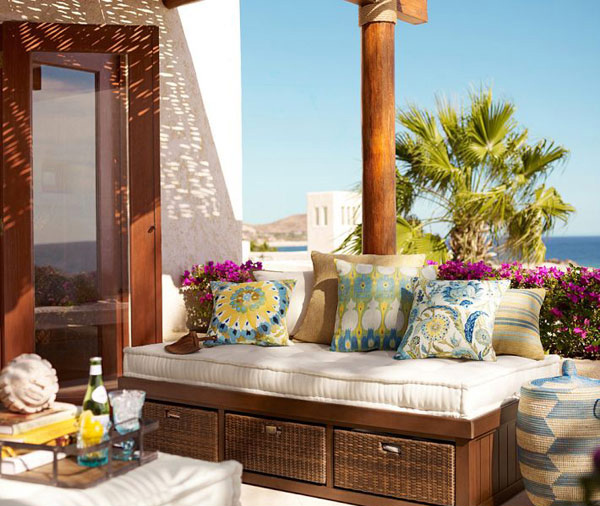 Arranging and choosing pillows for your sofa need not to be trimmed, systematic and particular. The blue, white and yellow combination are a typical combination for any retro twist and makes a great contrast with the neutral background adding up the different graphical printed designs.
Kantha Hand-stitched Pillow Assorted Designs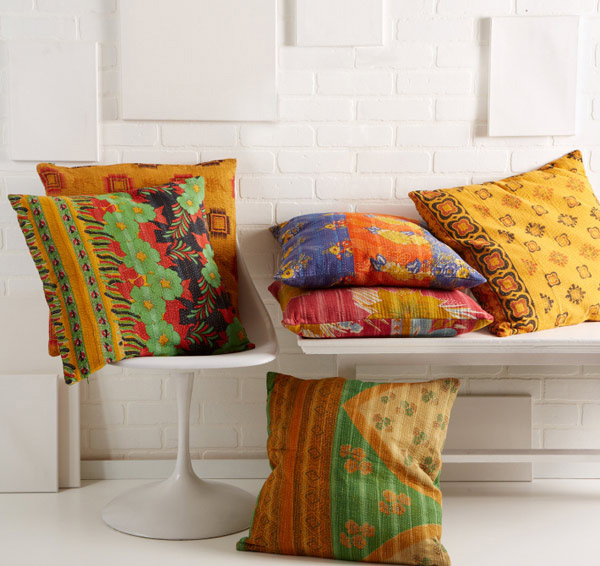 This bohemian style assorted designs are an experimental and a tricky way to play with designs. But surely these will set off the neutrality and dullness at your place.
Surf N Sand Pillow Cover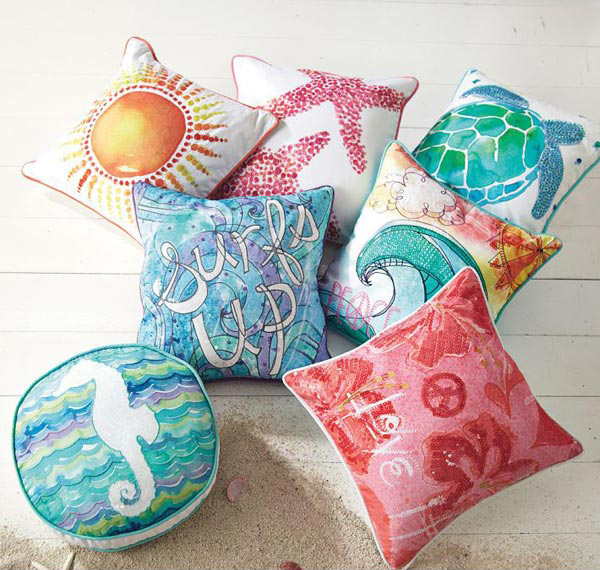 Feel the never ending love of summer and of the beach with these hand drawn and painted Surf N Sand Pillow Covers accented with sequins and embroidery.
Brilliant Butterfly Pillow Crochet Pattern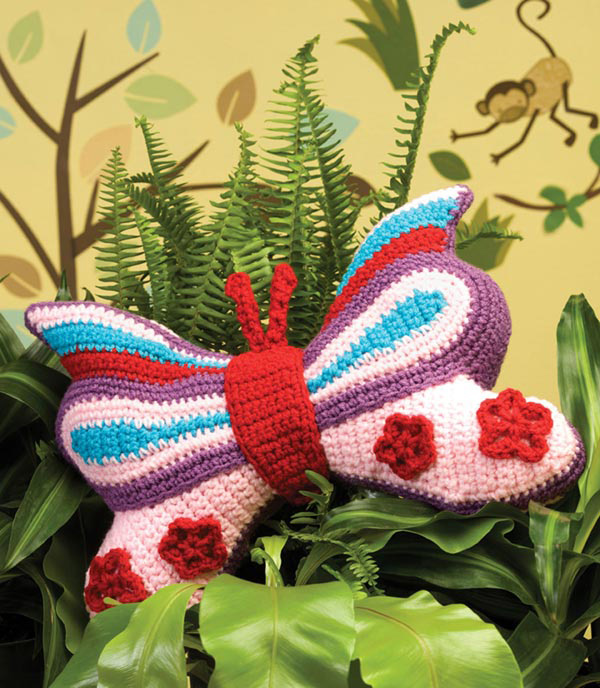 Ooppss…Did we mention that pillows are only for sofas, chairs or windows? This butterfly pillow is truly a decorative piece by placing it on your garden to make it more appealing and adorable.
Patchwork Stripe Floor Pillow Cover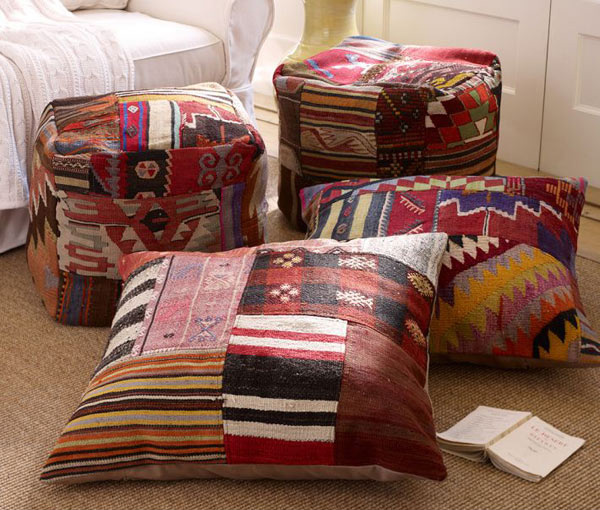 A one-of-a-kind style covers which were stitched and patched for a unique casual seating. These covers are artfully designed and lend character to each piece.
Braided Pillow Covers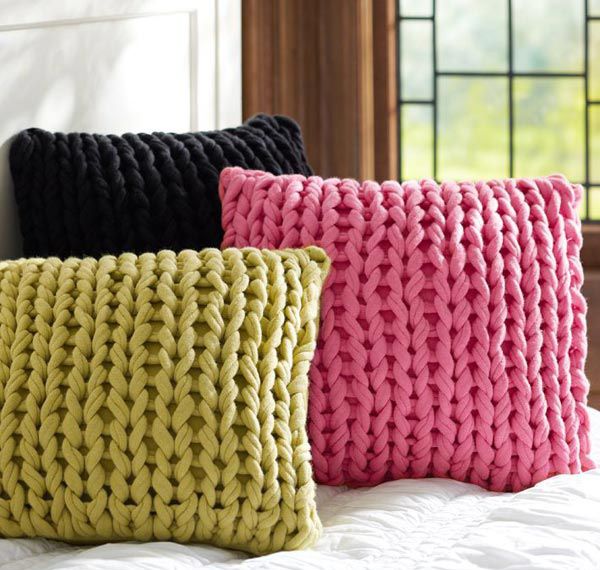 Knitted with a thick, chunky yarn, these pillows add warmth and are soft to touch in addition with its unique braided style suitable for one's home.
Turf Pillow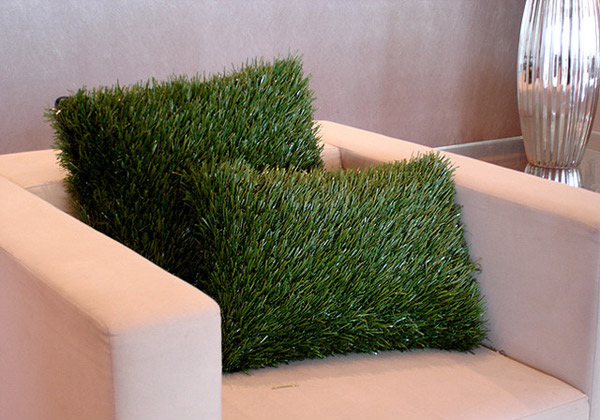 Carry the outdoor theme to your furniture and love the furry green grass feel with this turf pillow. This carries a lot of fun when placed outside to camouflage in your garden.
Puff Stitch Round Pillows Crochet Pattern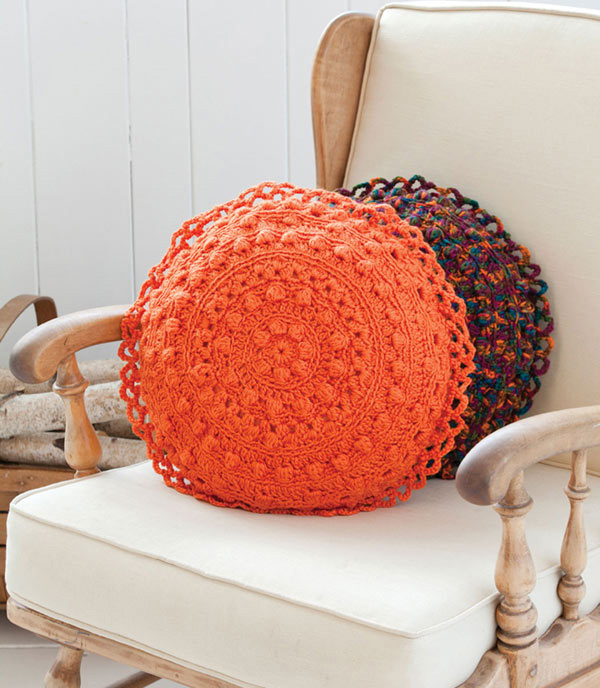 Round pillows are unusual plus having a pillow which is beautifully stitched and crocheted, this highlights its unlikeness from any other kinds of pillows and add accent with the right shade anywhere you place it.
Malena Medallion Outdoor Pillows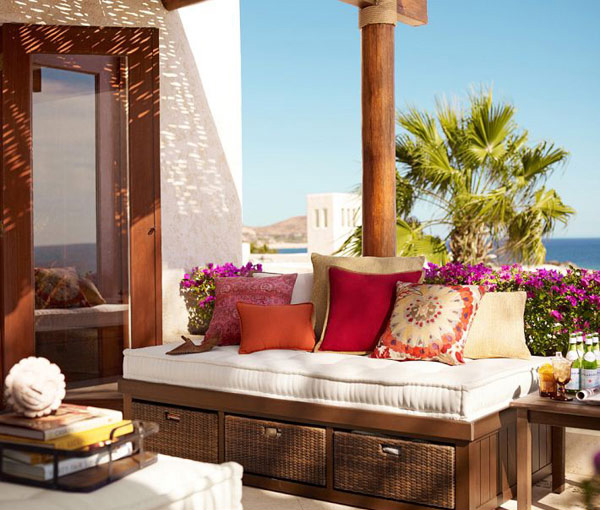 An artistic decorative pillow makes this striking and appealing. There's no other pillow that could be decorative and comforting at the same time.
Sophia Flower Felt Flower Pattern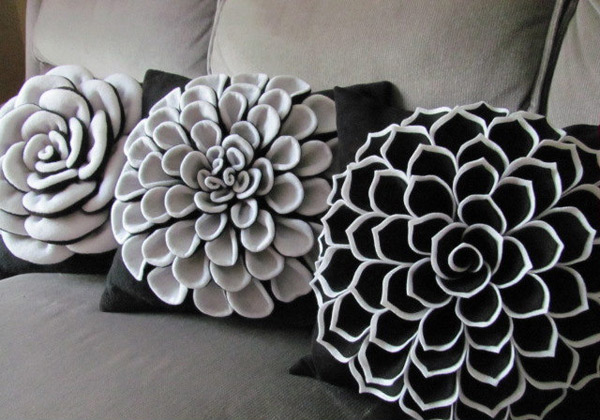 Flowers are always a decorative piece and don't need any vibrant colors to make it attractive. Just like this flower pillow in black, white or silver hues, this is a true example of beauty, elegance and sophistication which is a sure attention drawer to anyone entering the room.
Wild Collection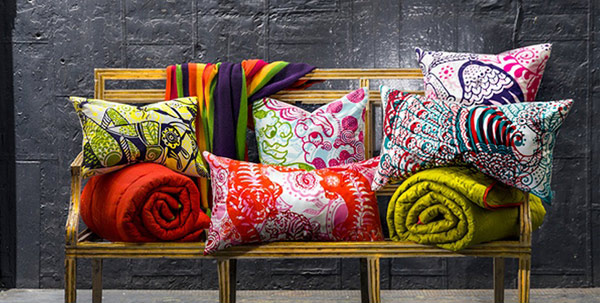 This collection exemplifies a peacockish nature of the designer. With its bright and lively colors and abstract and playful patterns inspired by the bird's wings, flowers and anything out in the wild, placing this set of pillows will make your place striking, astonishing and extraordinary.
Custom Color Ruffle Rose Pillow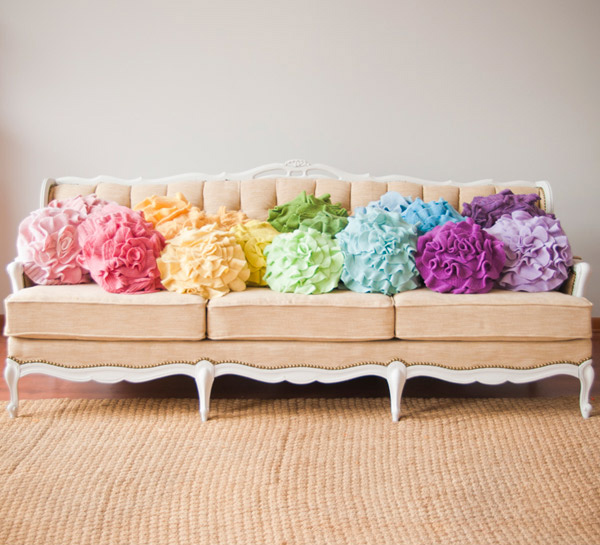 Neatly sewn from recycled felted wool and/or cashmere sweater knits, these ruffle rose pillows are soft and relaxing to touch. When placed on your cushion it is like putting inside your garden and picking out a flower in your choice of color.
Riley Floral Embroidered Pillow Covers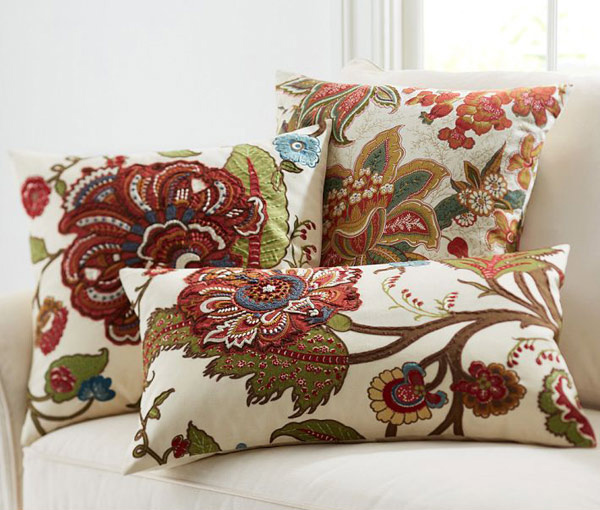 Welcome spring into your room with an embroidered and printed pillow rich in earthly tones of flowers and vines design.
Onitiva Candy Girl Large Decorative Pillow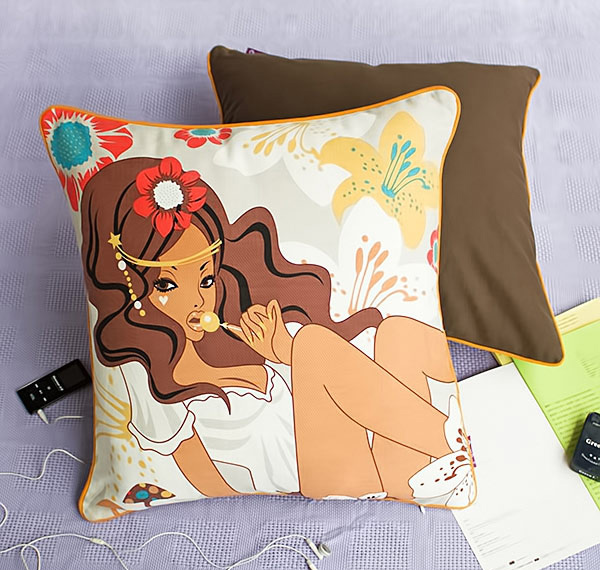 Wrap your arms around this lovely and chic cartoon design pillow in vivid colors suitable for your room to create an exciting and preppy look.
Water Collection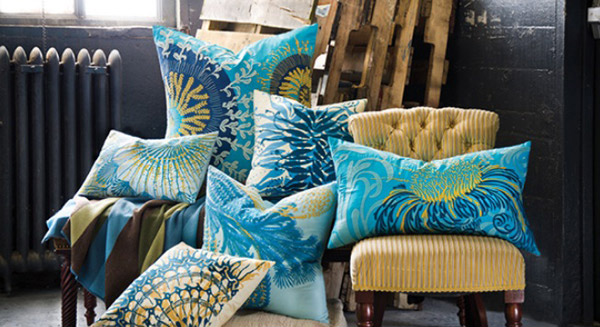 The classic combo of blue, white and yellow and its design inspired by water elements, this set of pillow collection is refreshing and modern. With just a few bold colors, your eyes will set in through these pillows with the patterns pleasing to the eye. Look for pillows with colors that work together to add interest to your space. The variety of textiles used in it convey warmth and comfort. Look for something inexpensive but not cheap looking at the same time. With our featured 20 Decorative Throw Pillows, hope these will make a change and will spice up your room. Simply adorn your area with these decorative pillows and get a jump start of your day. We also have another collection of throw pillows with impressive designs which you might also want to check on.