15 Ideas for Formal Dining Rooms
We all know that dining rooms are used everyday for more than three times a day because it is where we eat our meals and even our snacks. But aside from that function, it has to look good too in order to give a good aura to those using it especially if there are guests around. These days, not all dining rooms are formal. Others are merely for usual everyday meals. But there are homes that opt to have that formal dining with table setting and centerpieces.
Most of these dining rooms have chandeliers above them, formal table setting and some flourishing centerpieces which could be flowers, candles or others. Today, we have collated some dining rooms with rectangular dining tables that look formal. They vary in styles and themes but they all have that formal appeal that you will surely love.
Dallas, TX: Tyler & Crispin Deneault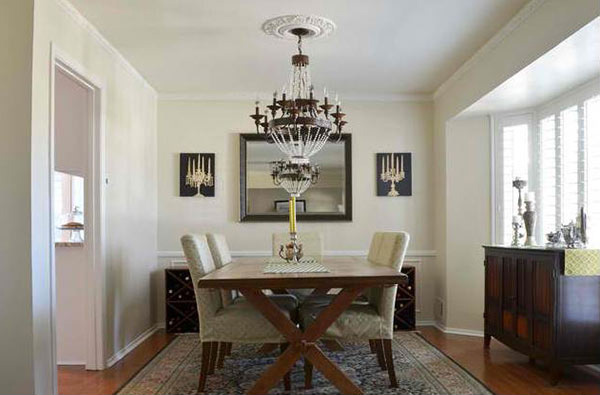 That chandelier is a sure head turner. As it hangs above the dining table, it delivers sophistication to the entire space.
Dining Room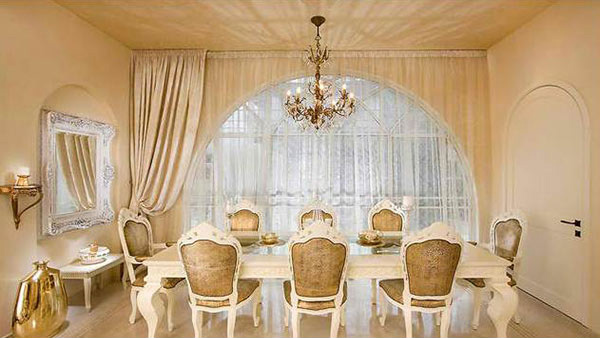 This classic dining room has that extravagant design that fits to a luxurious home. From the detail of the chairs, the chandelier and even the table setting, it sure is sophisticated!
Minnesota Residence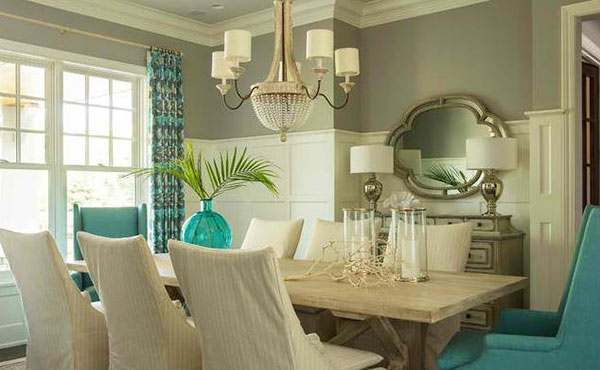 Lovely. We like how this one combined the natural wooden dining table with the seats that are covered in soft white. The buffet table on the side is an added beauty.
Old Westbury Neoclassical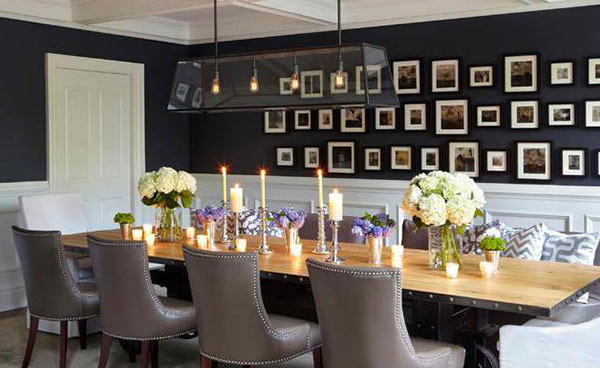 The walls of this formal dining room have all been paneled and painted a crisp white to set off the stark gray used on the upper part of the walls, above the paneling. On one side is a dining bench while there are four leather and nail head studded chairs on the other side.
Dining Room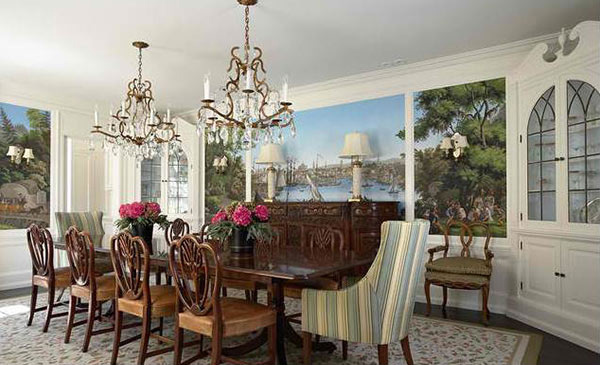 Double chandelier spacing adorns the ceiling of this dining area. Yrmural Studio hand painted wallpaper surrounds this adding an alluring touch.
Palmetto Bluff – Private Residence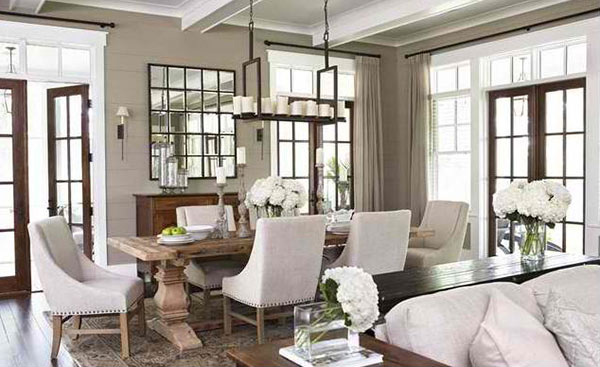 The natural beauty and richness of this area create an exceptional place to dine in. From here, one can get a good view of the river and its beautiful surroundings.
A Rustic, Stress-free Mountain Home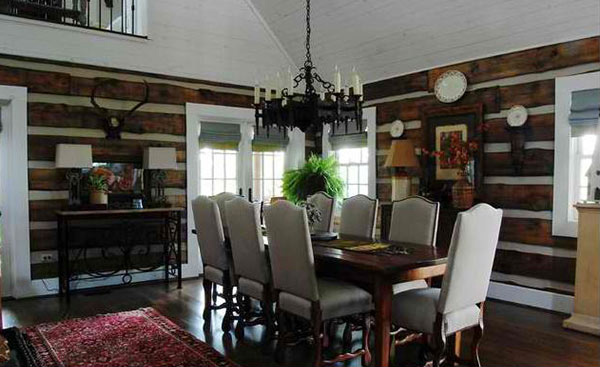 Rustic but fantastic! We are sure you will agree with us with that definition because we can see just that in this dining room.
Connecticut Estate
Apart from the crystal chandelier and white flowers on the table, the great hand painted wallpaper brings a statement to the area.
Nichol's Home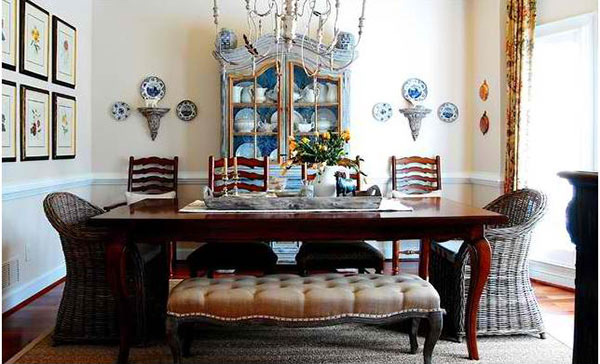 The dining area combines three different types of chairs, a tufted bench, two wicker chairs on the ends and four wooden chairs- pretty, right?
Traditional Home With Cottage Flair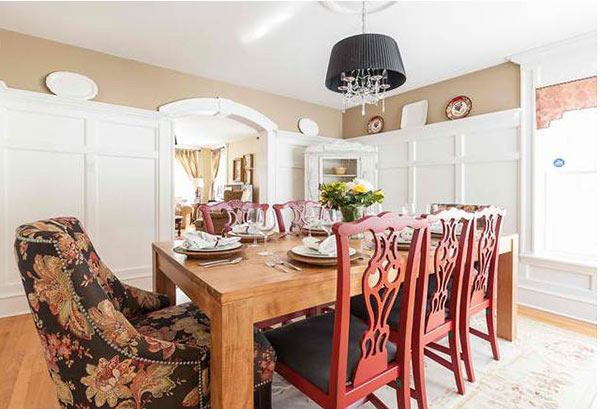 This one also has a similar approach from the previous dining area only that it uses wooden chairs on both sides and not a bench.
Classic Traditional Residence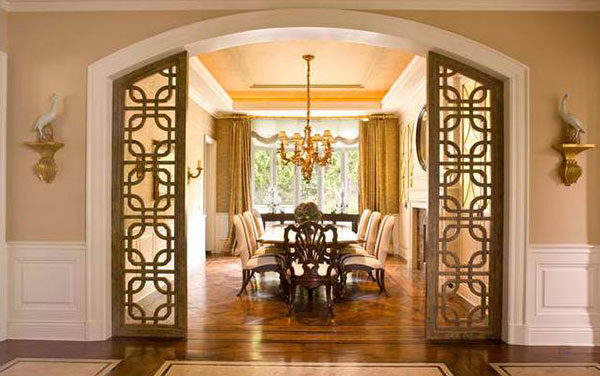 The walls are painted in Farrow & Ball color 213 Savage Ground- lovely, isn't it? The golden chandelier just above the dining table is very stunning.
Brentwood Traditional 1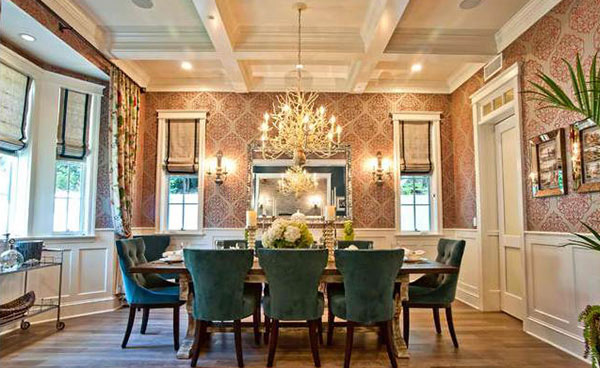 This dining area has coffered ceiling with the light fixture in the sheetrock. The green chairs look nice with the table setting and centerpieces.
Hidden Hills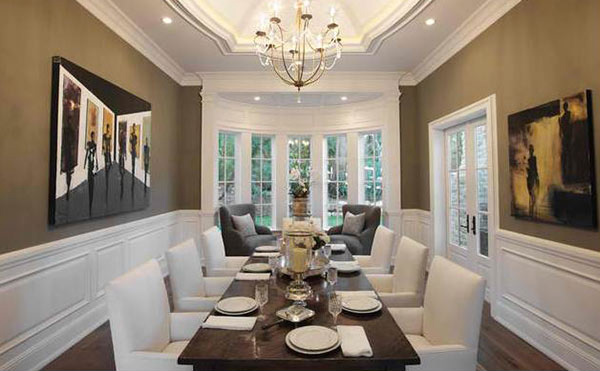 Chandelier is from Currey and Co. in silver. Its thin lines and intricate design is so pretty for this formal dining room.
Formal Dining Room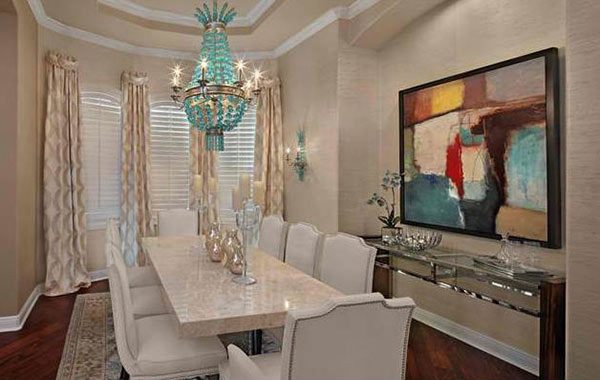 That chandelier is a gem! Once you enter this space, your eyes will surely be drawn to it. It adds more formality to the area too.
Turnberry Tower Arlington, VA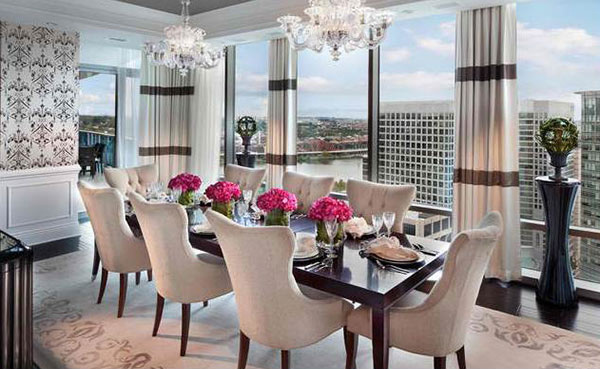 The view from this dining area is priceless! One would have a great time dining with this well-designed dining area. We love the flowers!
Most of the time, it is classic dining rooms that have formal approaches in its design. But in this list, you have noticed that the formal dining rooms also included modern and contemporary ones. There are even eclectic, rustic and shabby chic spaces. This goes to show that a formal dining room could be whatever you want to be.