20 Dining Rooms Adorned With Flowers
You have seen living rooms and bedrooms that have flower accents in it. It could be the curtains and other fabrics, furniture, decors and even real fresh flowers. Well, adding flowers to a space can really increase its appeal especially when we choose those that are colorful. So, today, we will show you how flowers can make dining rooms very lovely.
Using floral patterns for the dining chairs is a common thing as well as seeing this kind of pattern in the curtains too. You can either use the same pattern of flowers or varying patterns. Let us take a look at how the dining spaces below made use of flowers to adorn it. In the end, let me know which one caught your attention.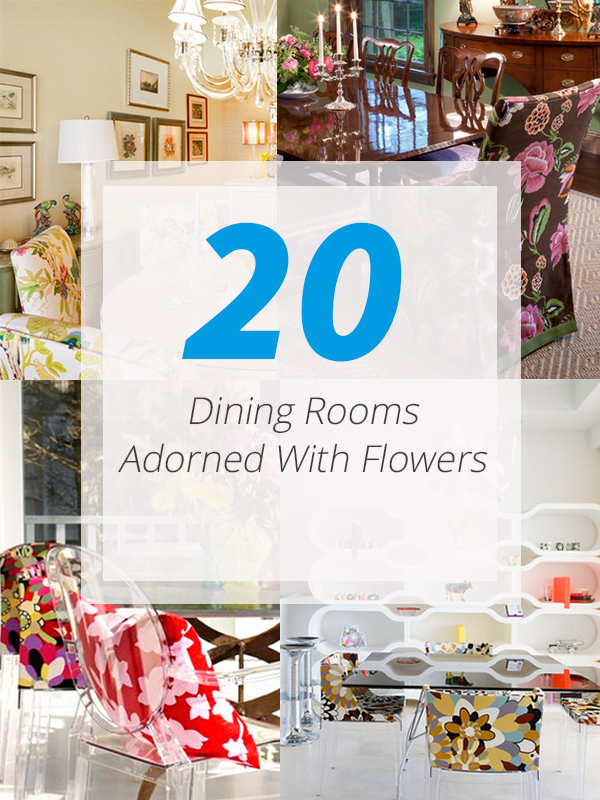 1. Dining Room 1940's Home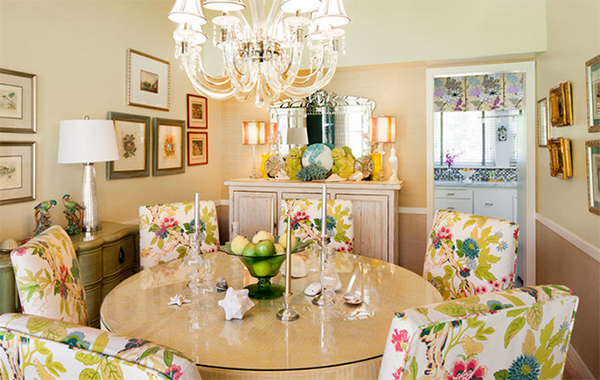 Don't you just love the colorful Spring prints of the dining chairs here?
2. Broadmoor Residence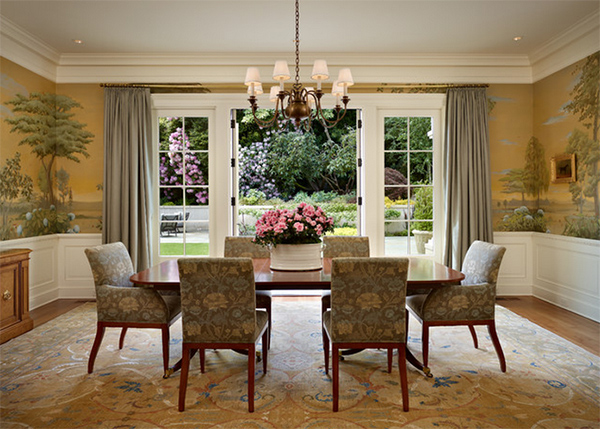 The Silk & Wool Polonaise Rug used in this dining room looked perfect with the dining chairs.
3. Kenmore Dining Room A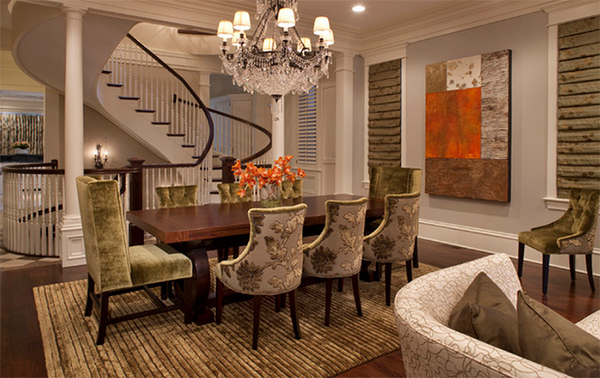 Pretty chairs in warm tones that matched with the carpet and yes, that chandelier is a head-turner.
4. 259 Red Cedar Miramar Beach, FL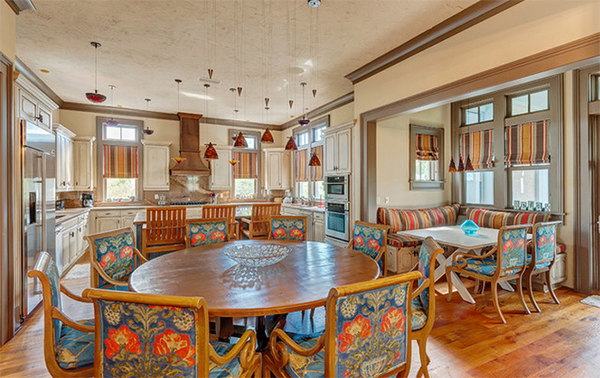 Interesting color combo for this dining area with coral accents. Note the combination of floral and stripe patterns.
5. Inverness Circle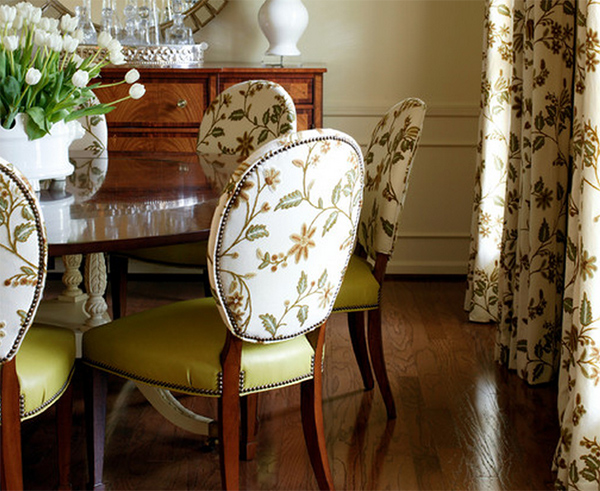 Fabric from Cowtan & Tout was used for this dining area's curtains and chair upholstery.
6. Palm Beach Apartment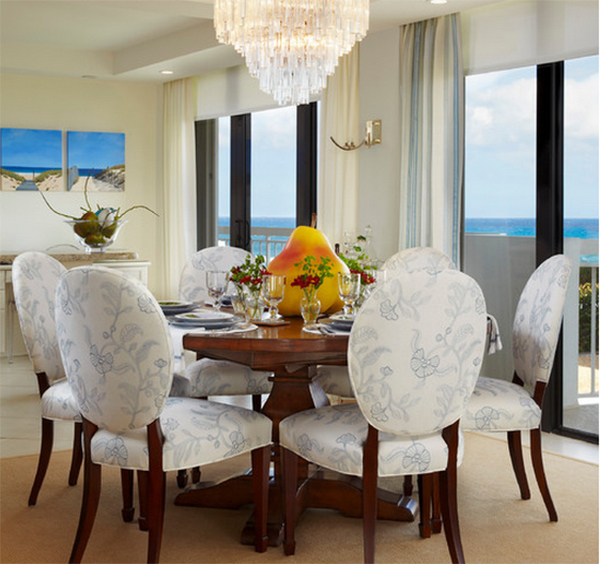 A chic and casual dining area incorporating seaside colors and subtle flower prints.
7. Dining Room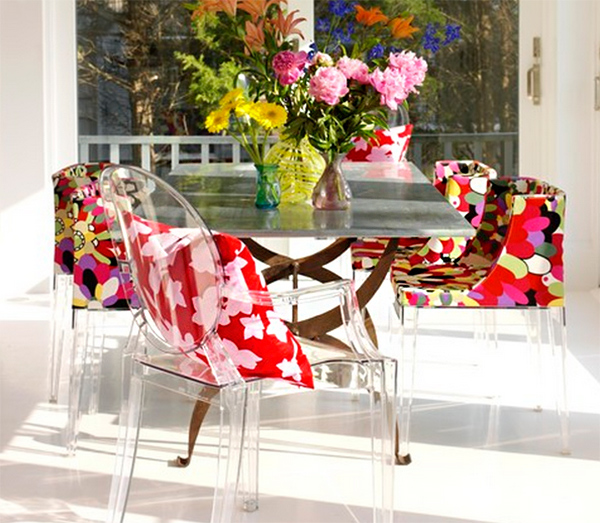 Aside from the floral prints in different colors, the flowers on the dining table made this look very beautiful.
8. Critz Residence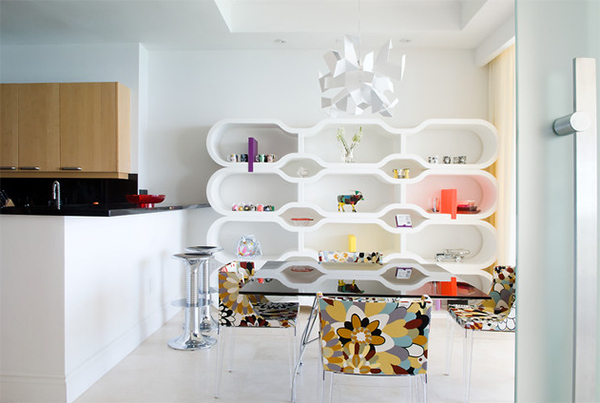 Pretty dining chairs indeed! But the wall shelf that served as its backdrop is even cooler!
9. Westfield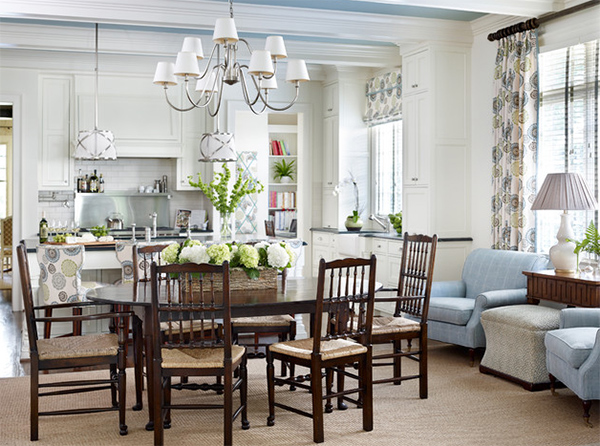 That natural centerpiece is so refreshing! It looks perfect in this dining area with floral curtains.
10. Dining Room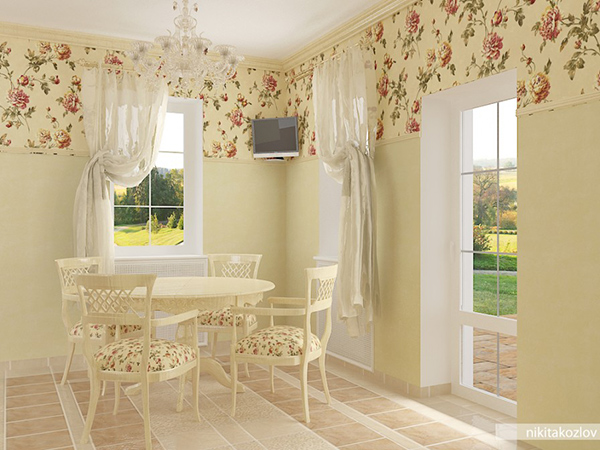 What a charming dining area! Look at the curtain, dining chairs and the wallpaper!
11. Traditional Home With Cottage Flair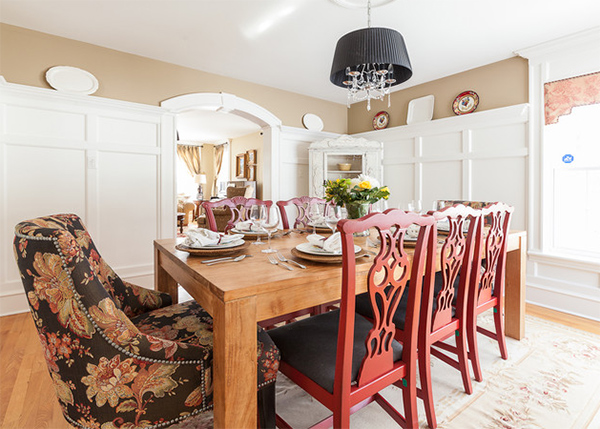 A cottage and traditional style fusion was used for this dining room.
12. Vid3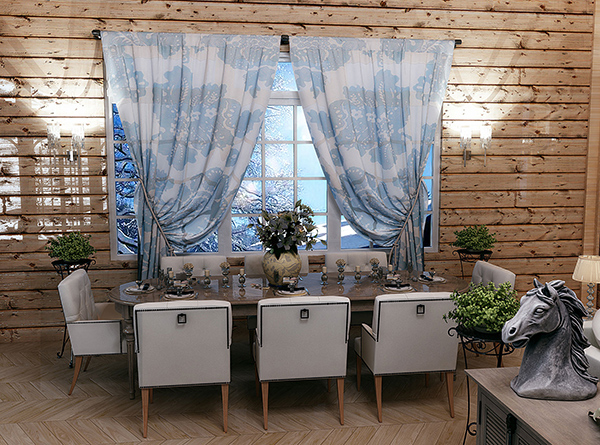 Such a cozy place to dine in, right? The blue floral curtain is a cool feature.
13. Glass Wine Cabinet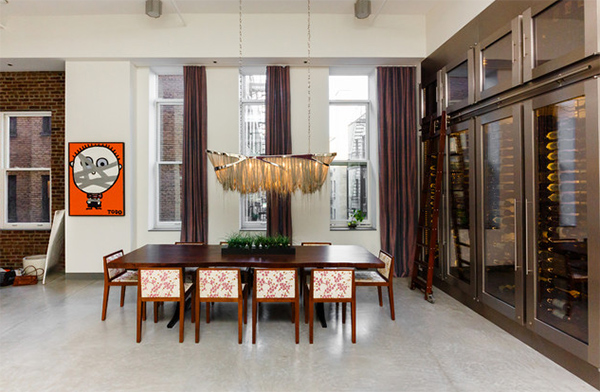 Aside from the stainless steel and vintage view wine racks that you see here, the chairs are pretty charming in floral prints too.
14. River Hills Renovation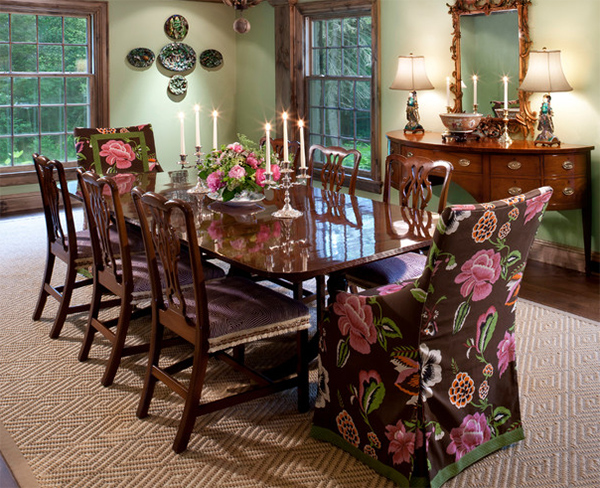 This formal dining room looks formal with a fresh palette and layering patterns.
15. Juicy Dining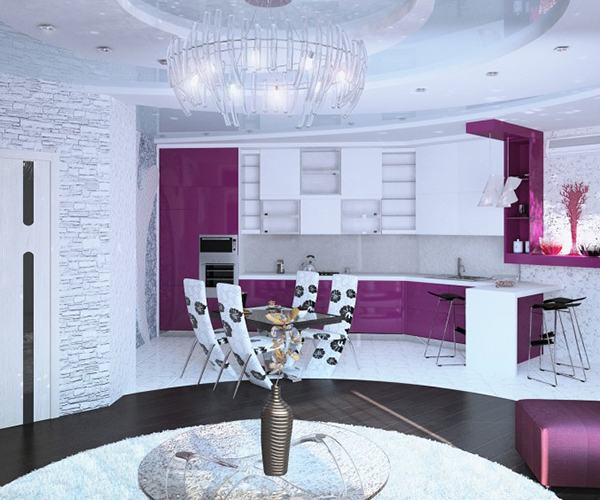 Check this modern dining room with purple and white. Don't you love the black and white chairs in floral pattern?
16. Dining Room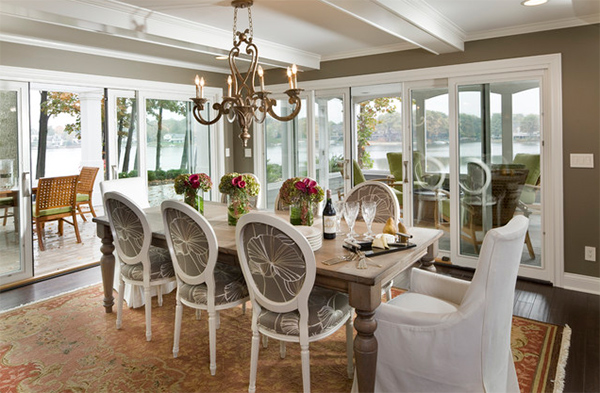 I like the simple floral print of the dining chairs and of course the fresh flowers on the table!
17. Country House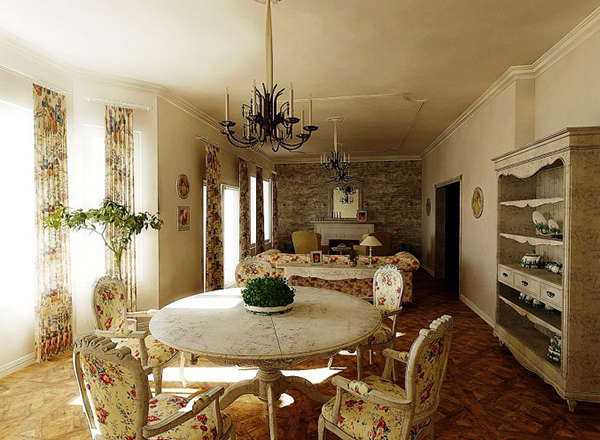 I like the design of this country dining area. Look at the curtains, dining chairs and sofa that used the same floral fabric.
18. Dining Room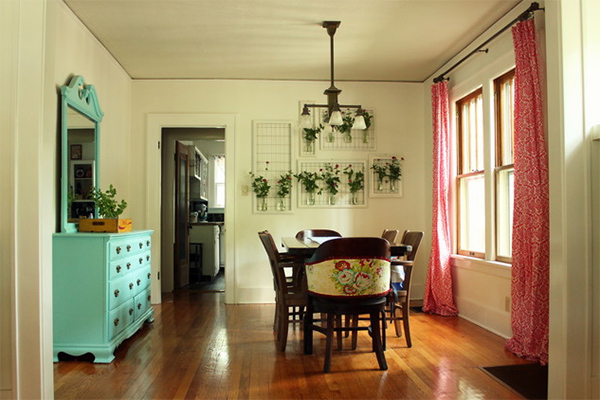 I know you can notice that chair with a flower design but what caught my attention is the wall with hanging flowers.
19. Tuscan Transitional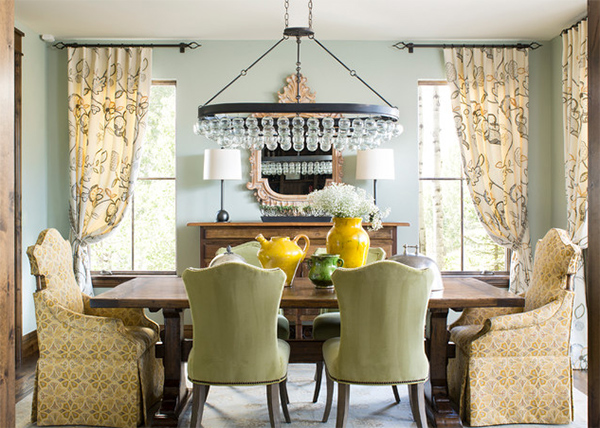 A Tuscan traditional dining room with some Mediterranean touch. Note the different floral patterns on the curtain and chairs.
20. Dining Kitchen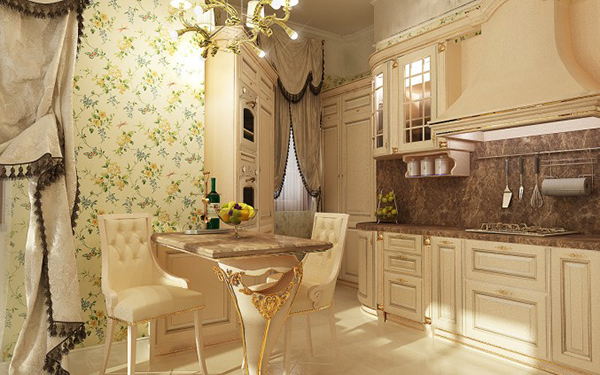 A luxurious traditional dining area with lovely furniture and a flower wallpaper.
So, did you get enough of floral spaces already? Well, I guess there are still many floral themed items in the house that you would love to see. Adding anything with flowers is like placing some freshness anywhere in the house in an artistic and creative way. For sure, you'd love to sleep with blossom prints or even take a rest in the living room on a floral chair. And don't forget to bring in fresh flowers too!