15 Wonderfully Planned Blue Dining Room Designs
How would you feel if your mom tells you that she wants to paint your dining room blue? How would you react? Would you love the color? Hate it? Resent your mom for it? Today, we will be showing you 15 Wonderfully Planned Blue Dining Room Designs that will change your mind about it.
This 15 Wonderfully Planned Blue Dining Room Designs are the best among the best blue living rooms that we have found from our best decorators and designers across the globe. With these photos, we know you will love them and maybe help you mom out in designing and even decorating your existing dining rooms!
Kingfisher Blue Dining Homes & Gardens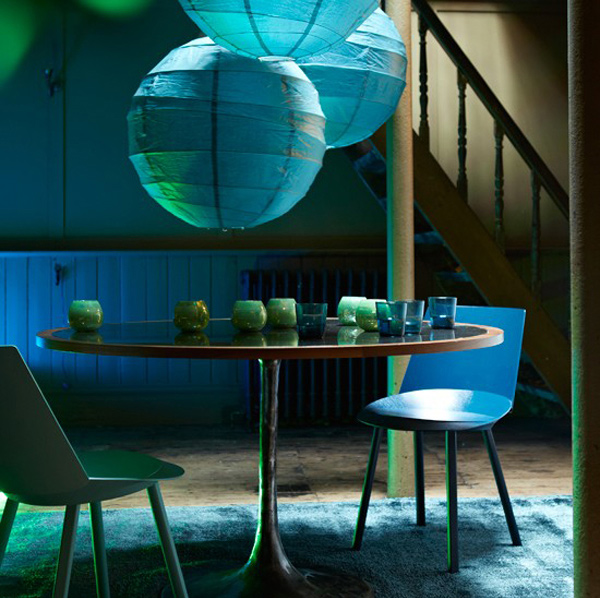 This dining room sure takes you to another world where lanterns could be the only things that will make you happy, like you're in Wonderland.
Country Blue Dining Room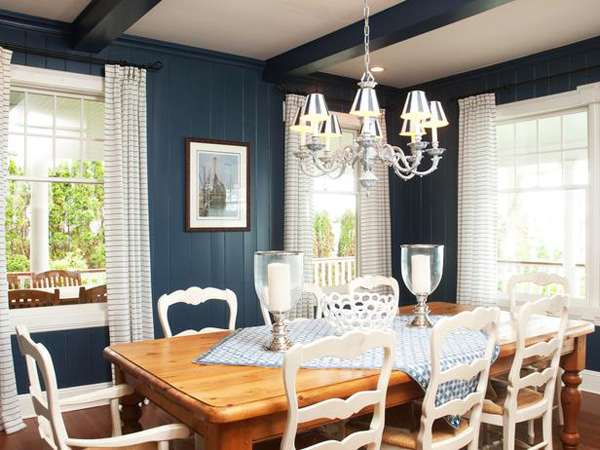 This homey blue dining room says a lot about a comfortable space while you dine and have fun!
Tonal Blues Dining Room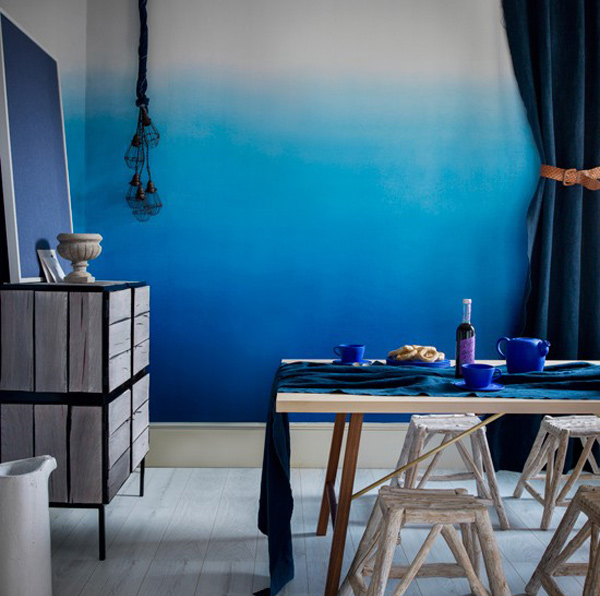 This beautifully painted wall sure brings out a calming aura to this space. The curtain and the lights on the side showcase a pretty face too!
White Blue Dining Room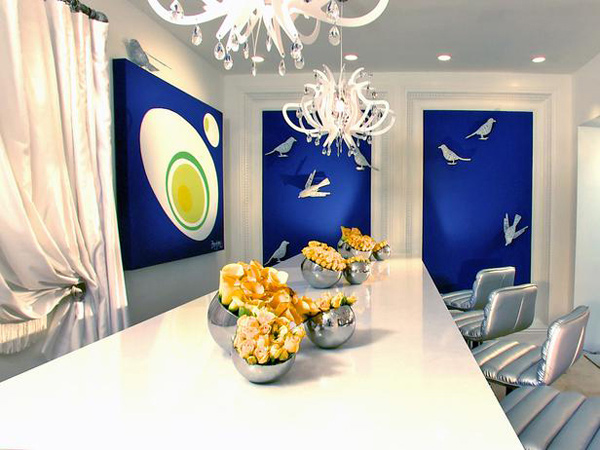 David Bromstad showcase a great set of paintings that brighten this white dining room!
Rustic Blue Dining Room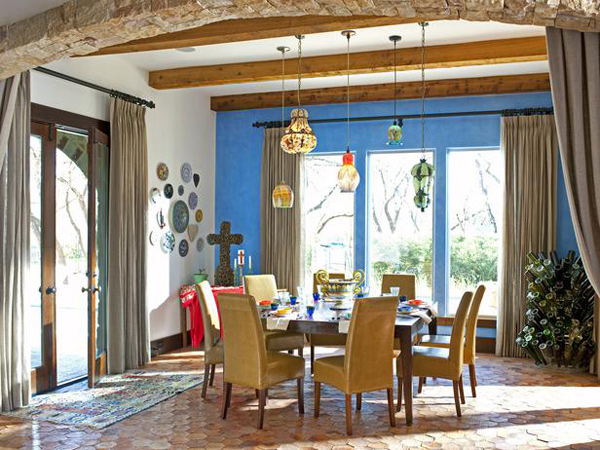 This rustic dining room looks like you are in a place like Morocco or Tuscany, a place of freedom and sun flowers! This room gives out a feeling of memories.
Blue Geometric Dining Room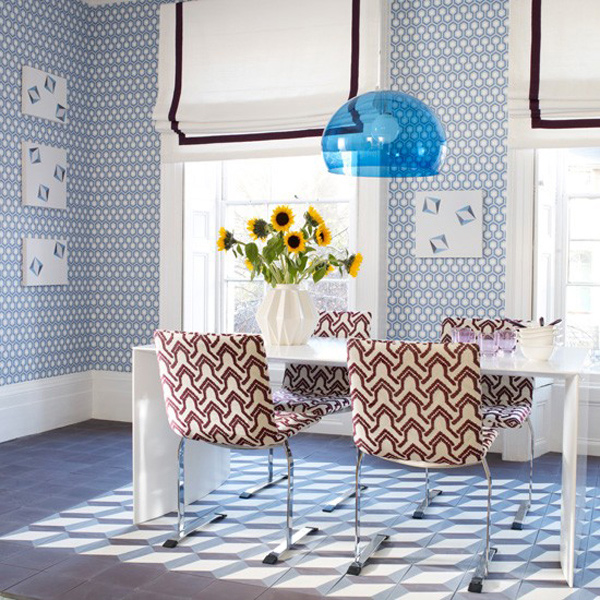 This patterned wall gives a vibe of hominess and comfort but still fun and cool. That is something any homeowner would want for their spaces.
Bright Blue Dining Room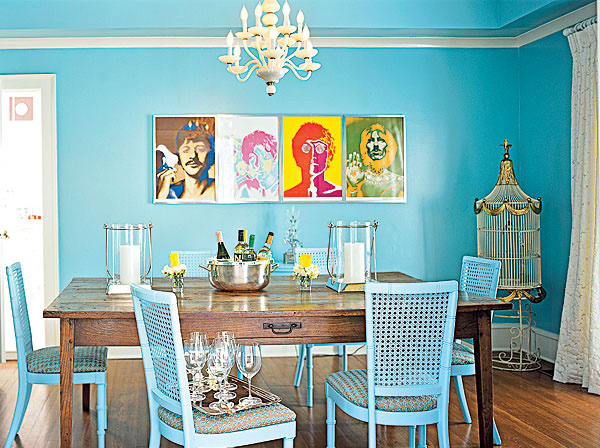 This dining room is a space full of vintage items that any girl would love to have. From the pictures on the walls and the wicker chairs, the bird cage on the side and the remodeled table.
Dining Room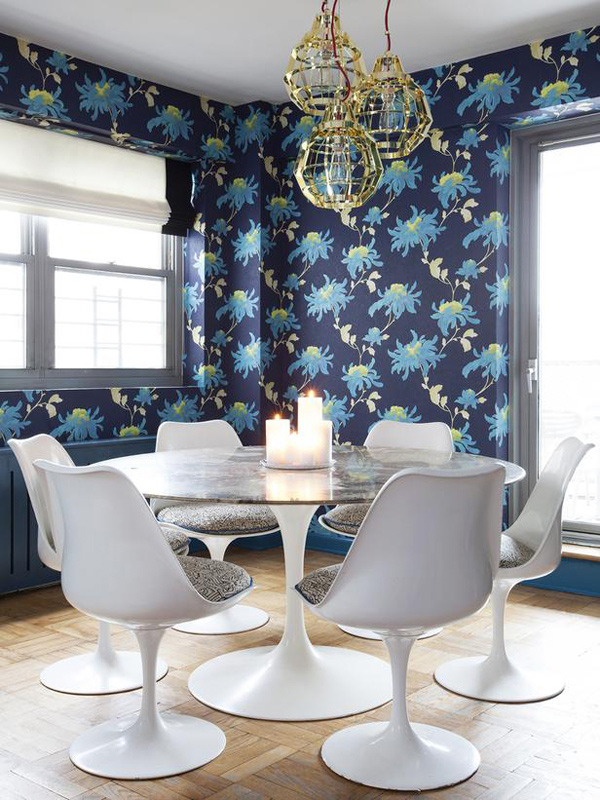 This dining room from Courtney & Robert Novogratz made the dining set look more pretty!
Modern Dining Room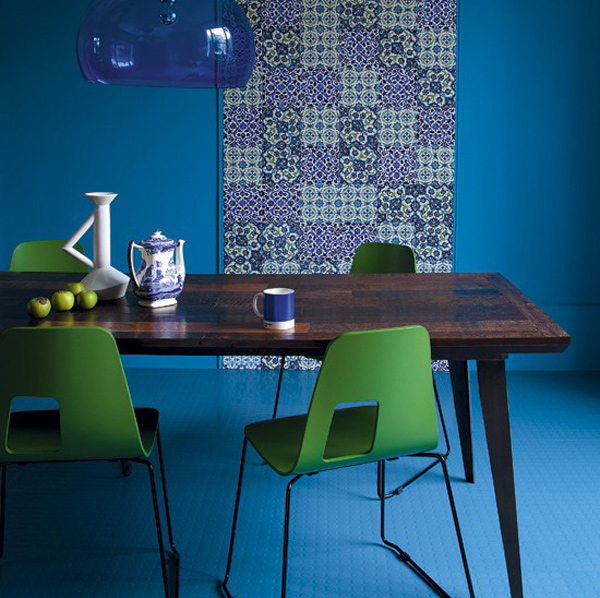 How wonderful does this dining room looks like? The blue color does not only cover the walls, but also the floors. It seems like the same shades were used.
Contemporary Blue Dining Room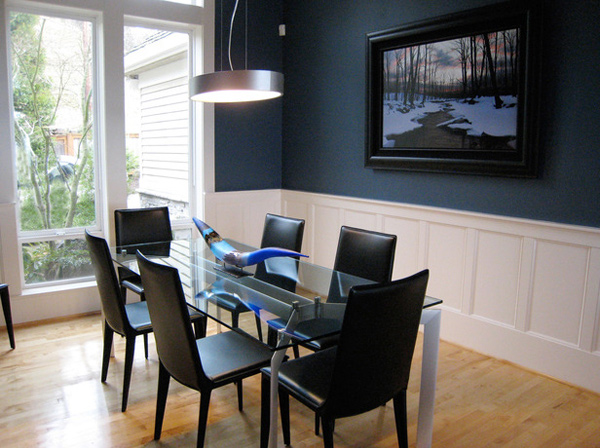 This masculine type dining room sure exemplifies both masculinity and modernism, of course, this design does not compromise beauty, comfort and class.
Interiors Blue Dining Room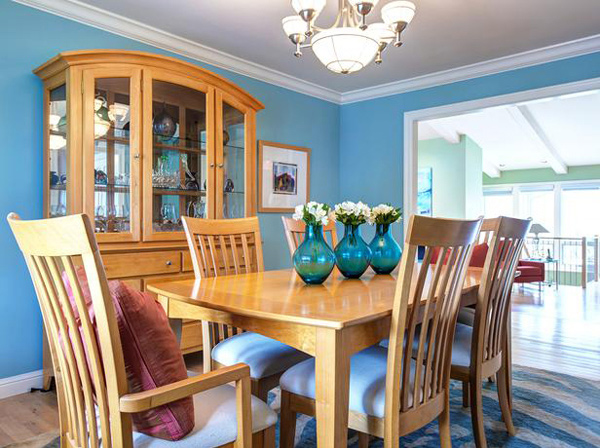 This dining space showcases a great work on the furniture, both the dining room set and the cabinet.
Sophisticated Modern Dining Room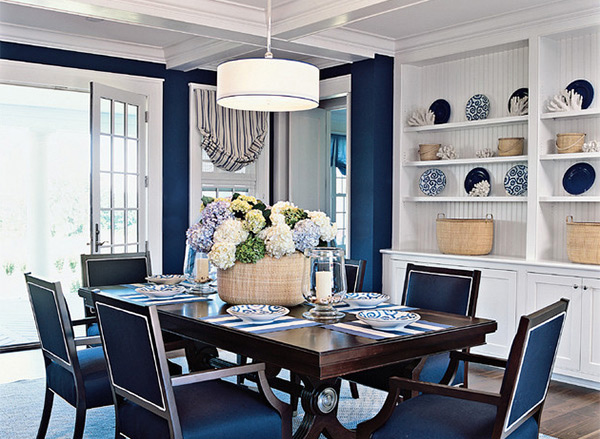 The print on the wall for this dining room is a charmer. It looks like petals dropping downwards. The comfortable chairs for the dining set are also gorgeous.
Lonny April 2010 Blue Dining Room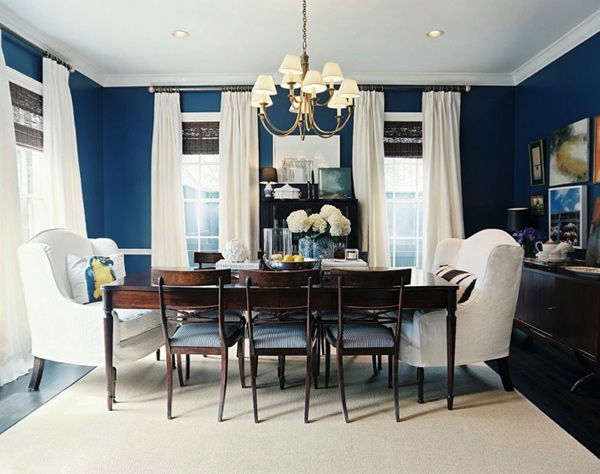 Look at the stunning draperies this dining room has. This treatment looks stunning because it matches the white chairs and complements the dark colored dining table.
Boho Chic Dining Ideas House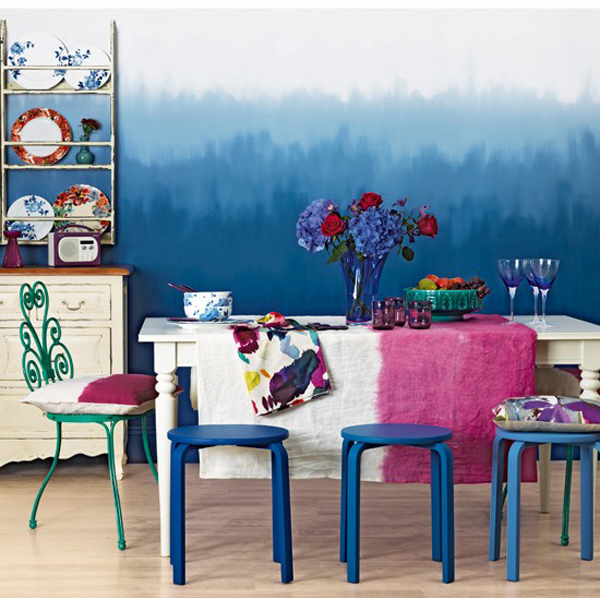 Both the walls and the table cloth look stunning with the way it was dyed. All the materials, decors and furniture complement each other.
The Bluest Blue Dining Room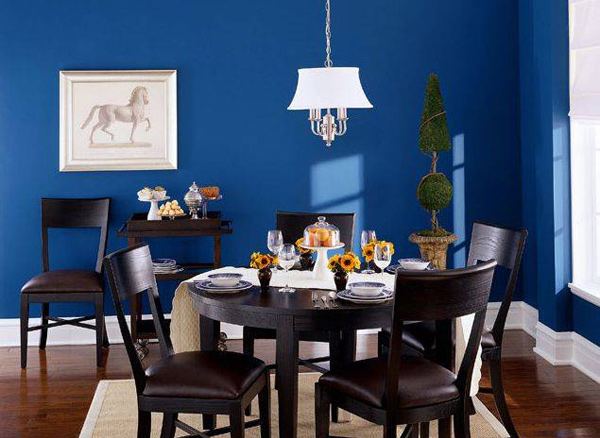 How stunning is this dining room? The royal blue color of the walls complement the dark colored dining set. This sure is a beautiful example of a modern contemporary dining room.
So, how did you find the 15 Wonderfully Planned Blue Dining Room Designs? Have we helped you in deciding if your mom did want to have a blue dining room? The photos that we have shown you are definitely pretty and well planned. Here are some more tips for you, our 15 Lovely Living Room Designs with Blue Accents and tell us what you think! More fun stuff with Home Design Lover!