20 Classy Bronze Accents in the Bathroom
If you are considering having to put shiny things in your bathroom but want to shoo away from silver or stainless because sometimes we think that they are actually common; bronze is the way to go! Today you will see more pictures of spaces that involve dashes of bronze in them!
Take a look at the list that we will be showing you below about samples of 20 Classy Bronze Accents in the Bathroom and revel in the thought of how much you can create a space that showcase both function and beauty because of all the pretty things you can combine with bronze to make it more stand out. Check out the list below.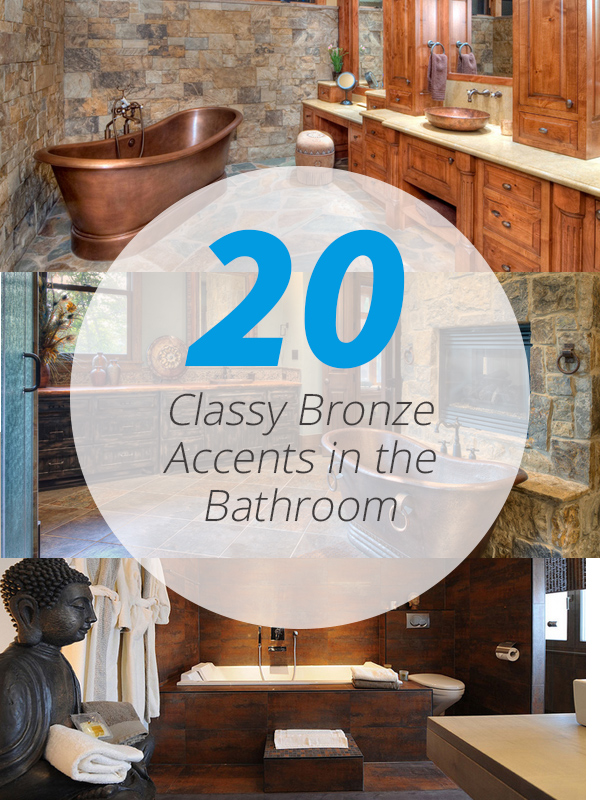 1. Ananas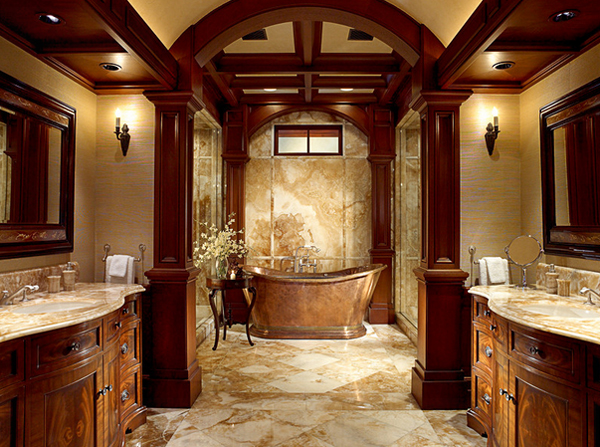 This looks one royal bathroom! The color and the materials used in this space is just super stunning!
2. Aux Bon Matin de Capella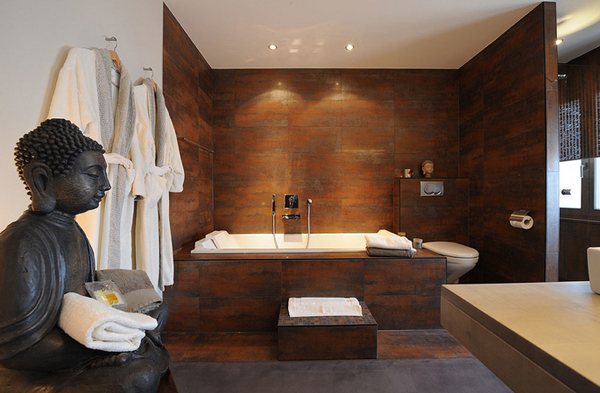 The additional Asian touch to this bathroom is ravishing, plus the material used for the walls and the sides of the tub is actually pretty against the white ceiling.
3. Barrington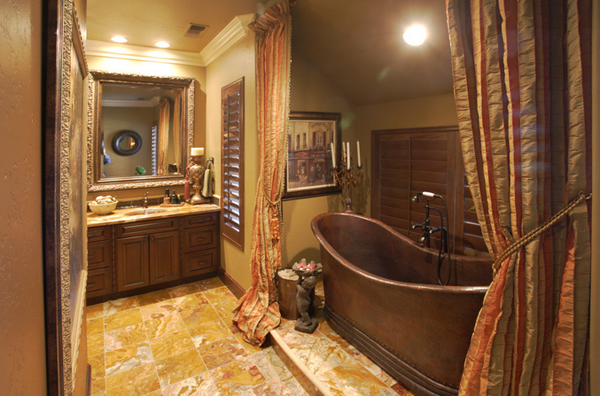 The rustic tub kind of reminds me of old movies with rich people bathing in them.
4. Bathroom Evolution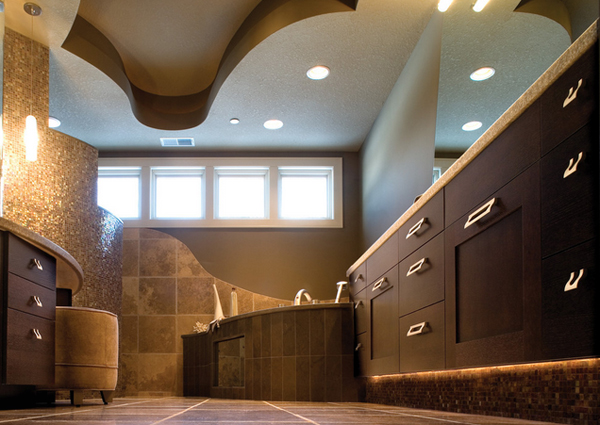 Have you seen the beautiful curves on this bathroom? It is really sexy and fancy-looking!
5. Contemporary Spa Bathroom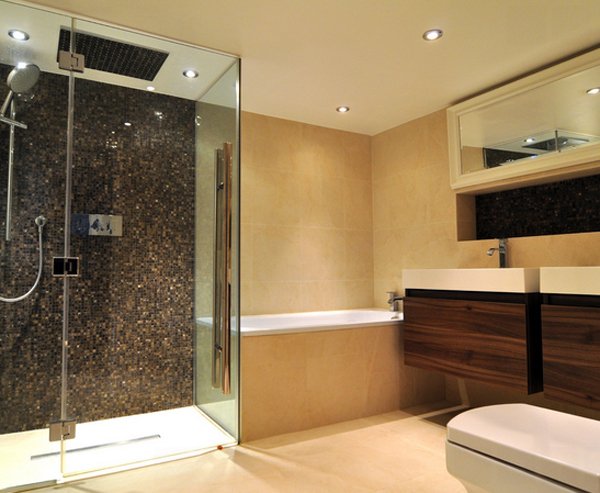 Bronze mosaic tiles that brighten up the beige-yellowish walls.
6. Crazy Fox Lodge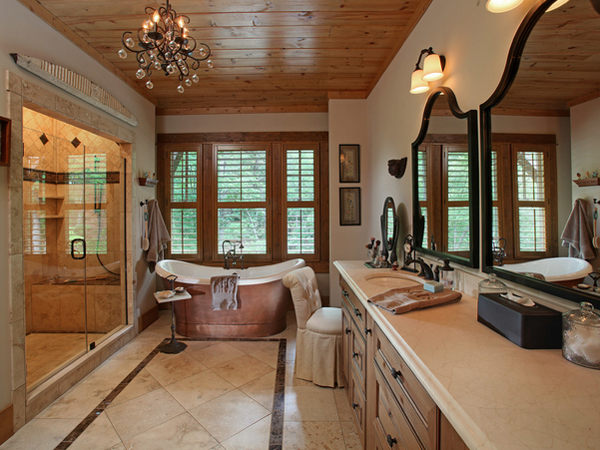 I would like to think that this lodge is something that came out of the magazine; the lighting fixtures are just small and pretty.
7. Downtown Penthouse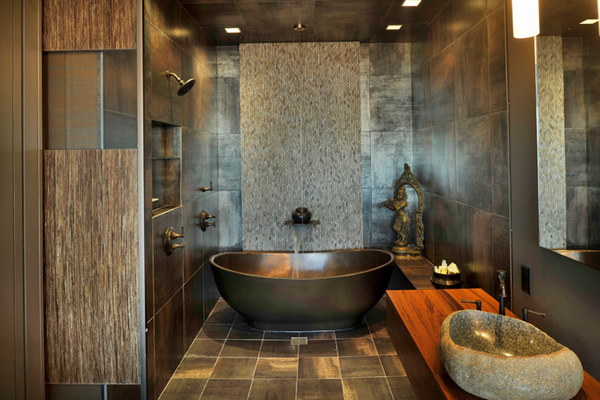 The tub is kind of looking like a basin that looks like something a baby would bathe in. The textures in this bathroom is divine!
8. French Estate in Preston Hollow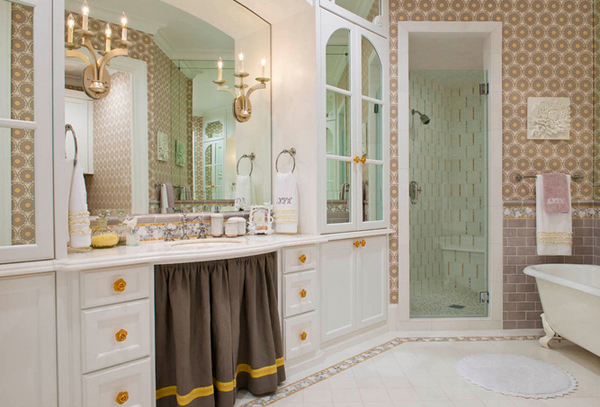 The only bronze in this bathroom is the sconces by the vanity but it sure looks expensive!
9. Gaillardia Show Home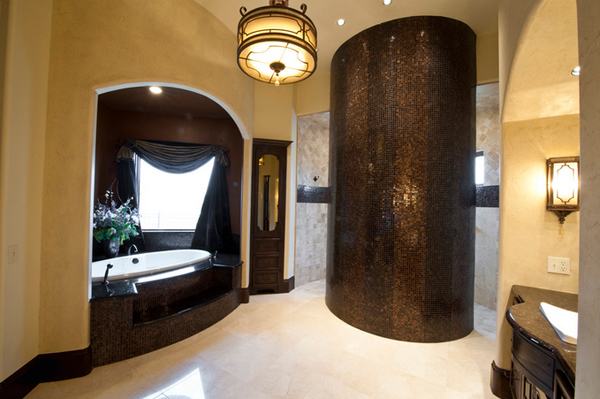 The huge circular post in the middle of the room is a chunk removed from the space but adding bling to it sure makes it decorative and not an eye sore.
10. Grandview Heights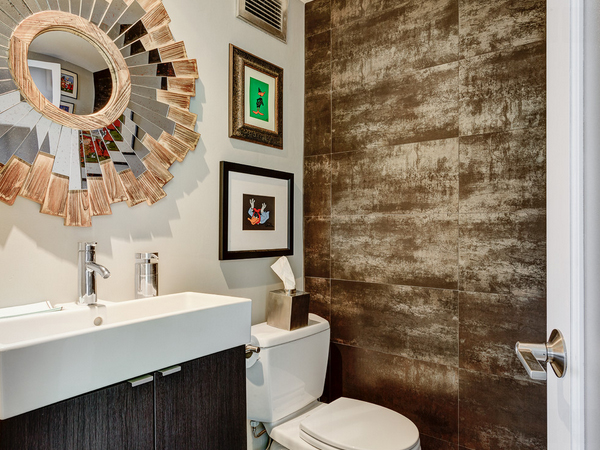 The cute sunburst mirror adds charm to this space with an amazing wall and showcase of frames on the side.
11. Indian Lakes, Mountain Lodge Style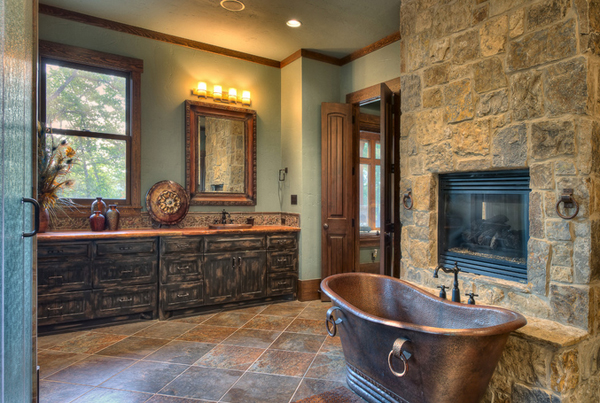 The wall with the fireplace is really beautiful that complements with the smooth flooring and the cute bronze tub!
12. Ladderstile House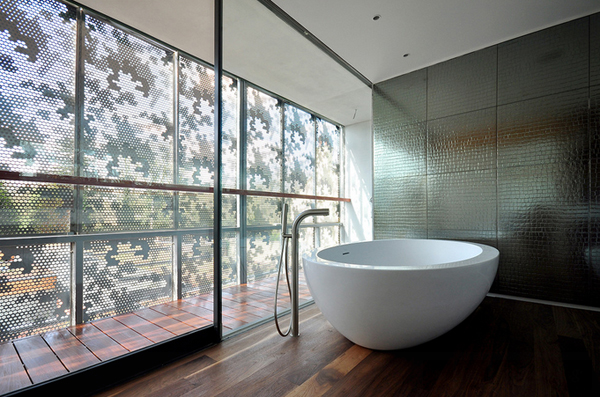 A contemporary and minimalist approach to this Ladderstile bathroom looks cozy and expensive but really worth it.
13. Lansel Rd, Toorak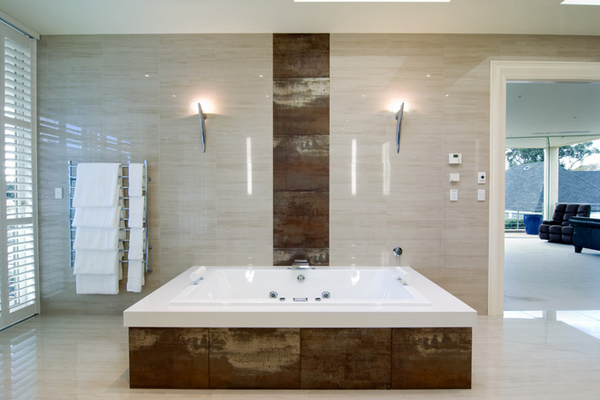 Notice the accent tiles on this space? Totally creative and beautiful.
14. Milwaukee Contemporary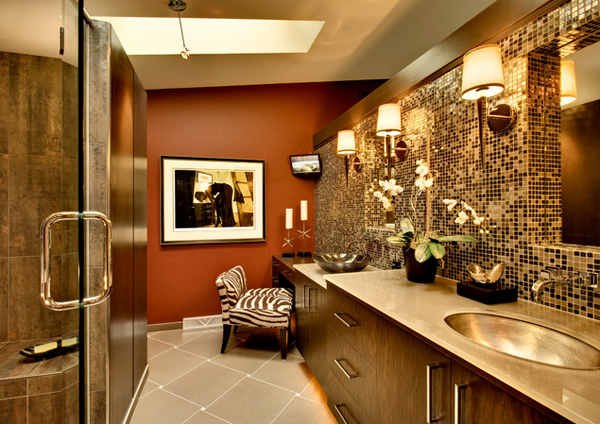 A contemporary bathroom from Sazama Design Build Remodel that showcase shiny things! Isn't it cool when you have a bathroom that shines?
15. New Orleans Contemporary Bathroom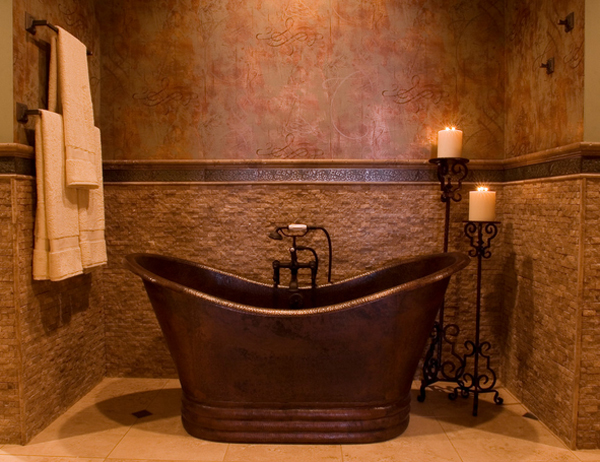 The tub area with all the mood-lighting and bronze-y look to it.
16. Pronghorn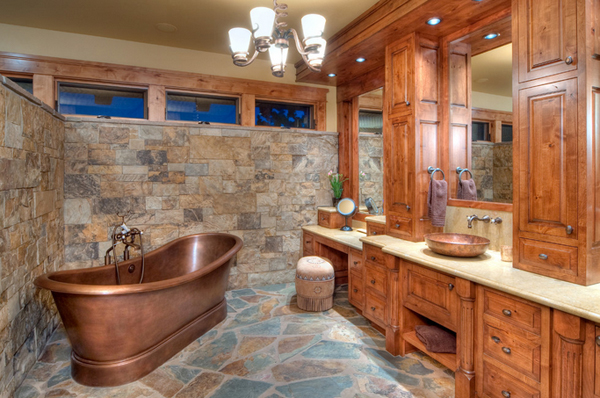 This is one bronze tub that I would love to have at home!
17. Santa Fe Master Bathroom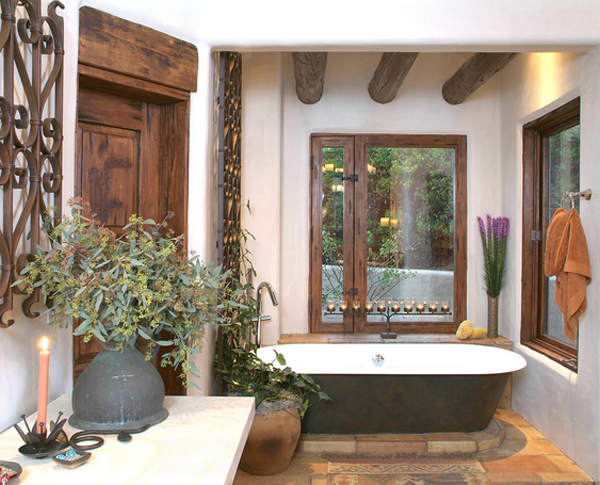 Trimmings of bronze seen in this space is quite a few but was made sure that they are attractive and catchy!
18. The Mountain Bath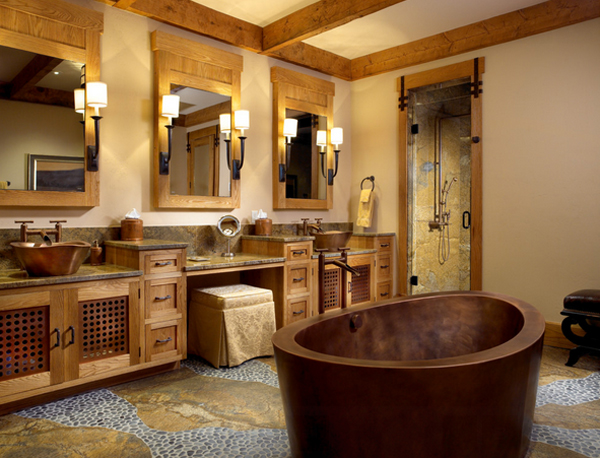 Who said that having three vanities in one bathroom will not work? Because it sure did in this one?
19. UK Country Estate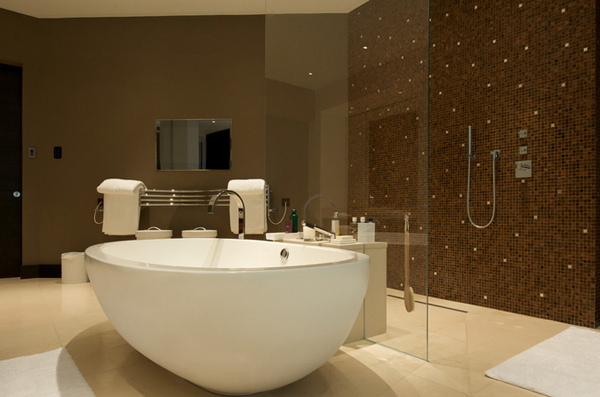 A white tub with bronze walls and tiles – this sure works and looks extremely pretty!
20. Wildlife Pde, Balwyn North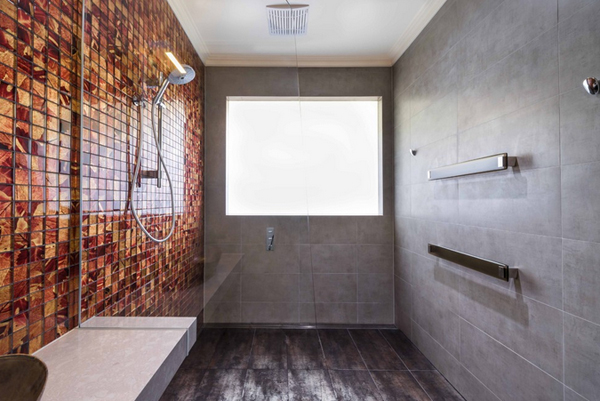 This minimalist bathroom showcase wonderful textures on each side!
You already seen some areas with bronze accents and this list of the 20 Classy Bronze Accents in the Bathroom will surely amaze you because of how pretty each bathroom space is. I mean, a collection of bathrooms is never a bad idea if you are looking at an awesome list like this one.