20 Clever Designs of Bathroom Linen Cabinets
Don't you know that cabinetry is one of the most important components inside the bathroom (or any room)? Why? Well simply because it serves as storage and also it can minimize disorganization of stuff/things inside the bathroom. In such case, it must be a priority during designing – especially in choosing furniture – to include linen cabinets on the list. And of course make it sure that you have provided a particular space for it.
I know that spaces inside the bathroom would be an issue. But for your information linen cabinets can be installed anywhere inside your bathroom. If you have then problem with space you can have it mounted or suspended into walls or either way you can choose a tall and narrow linen cabinet. As you scroll down you will get to know different designs and ideas on how you would set up your linen cabinet to bring accent to your bathrooms.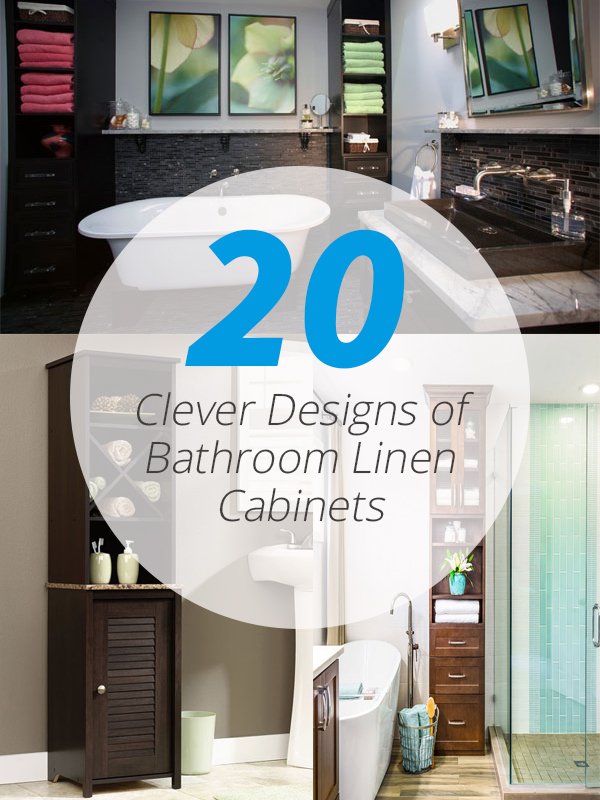 1. Ensuites Master Bath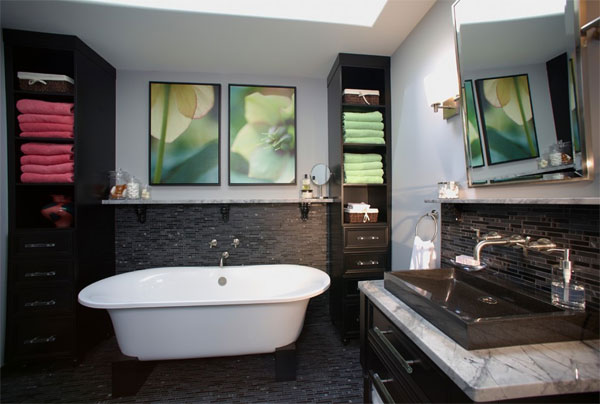 It would really be better if you have cabinets where you can organize stuffs for your bathrooms.
2. Decora Bathroom Linen Cabinet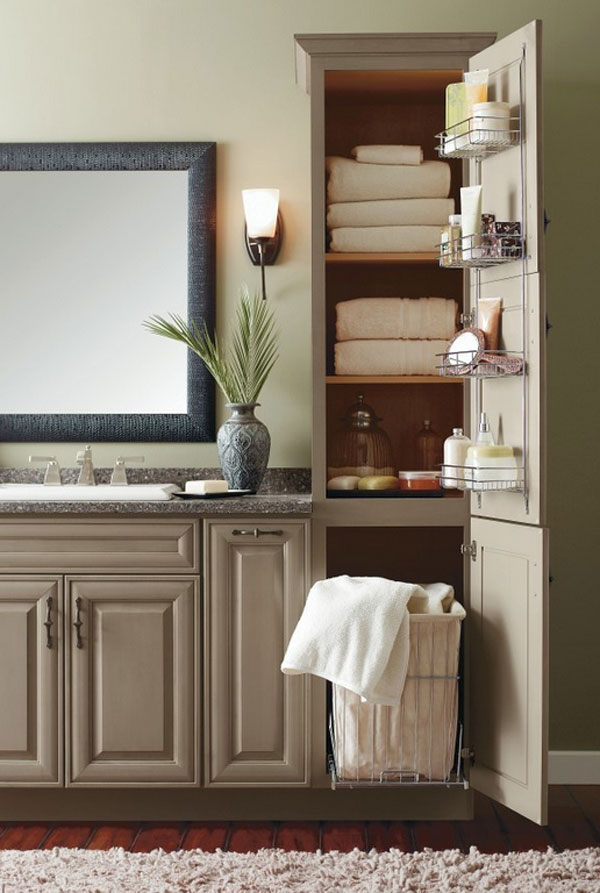 This linen cabinet includes a roll-out hamper and wire racks that looks very useful for your toiletry things.
3. Coppell Bathroom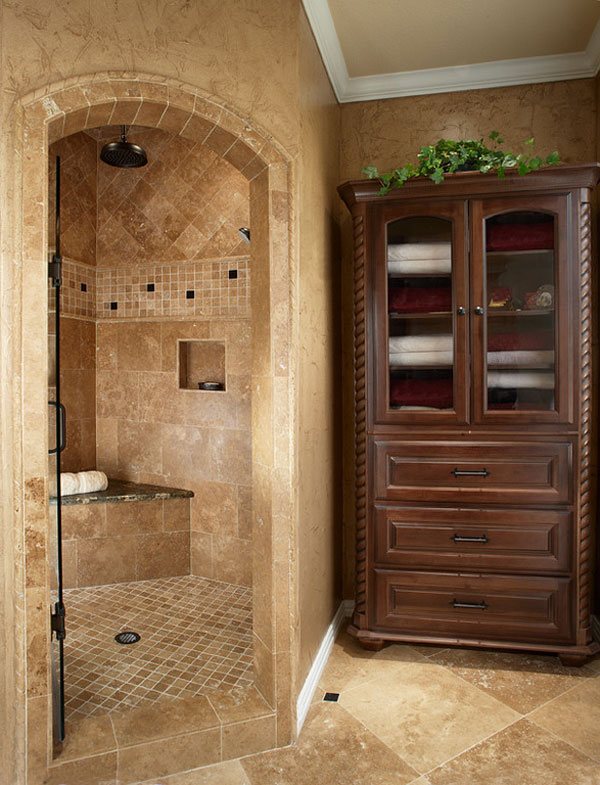 Having a much bigger size of linen cabinet added with drawers allow more room for storing things.
4. Handsome Hickory Homestead Bath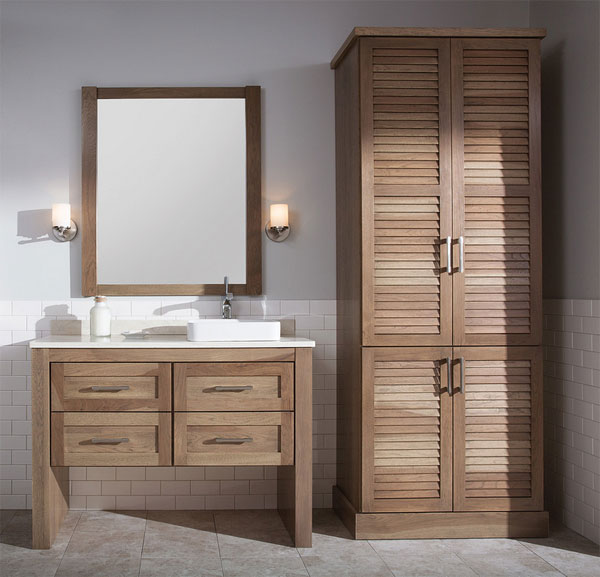 Coordinated texture inside your bathroom would create personal accord and exquisiteness.
5. Philharmonic House Design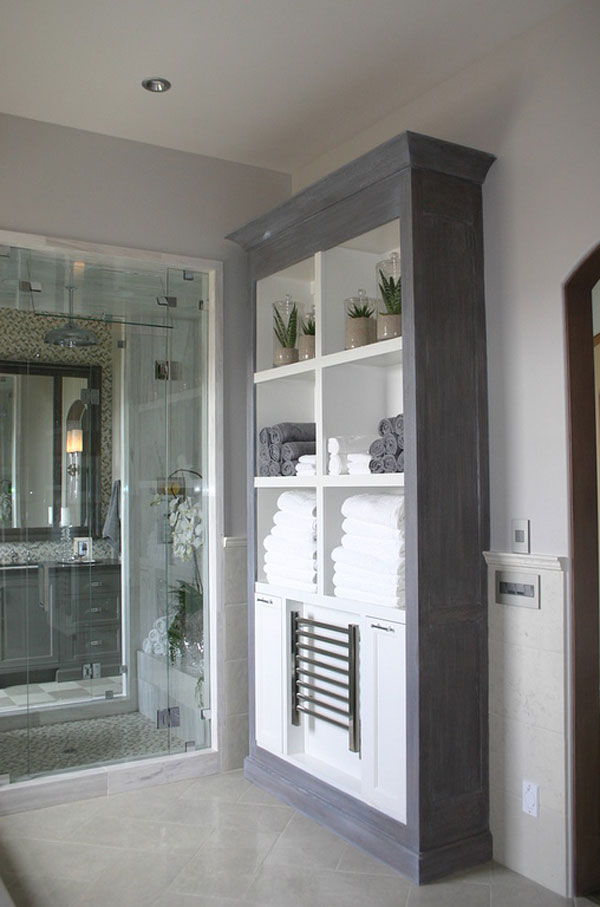 Attaching cabinets to walls can be great idea which allows the area to be more functional.
6. Home in Healdsburg
This is a lovely set up; to conserve space it was very clever idea to install cabinets with this arrangement.
7. Peppercorn Freestanding Linen Tower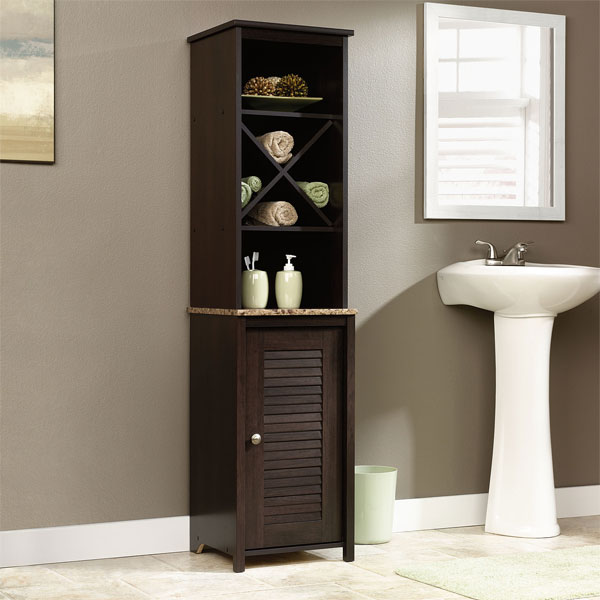 Its style is very modern! This would be a perfect accent for your bathroom.
8. French Provence Farmhouse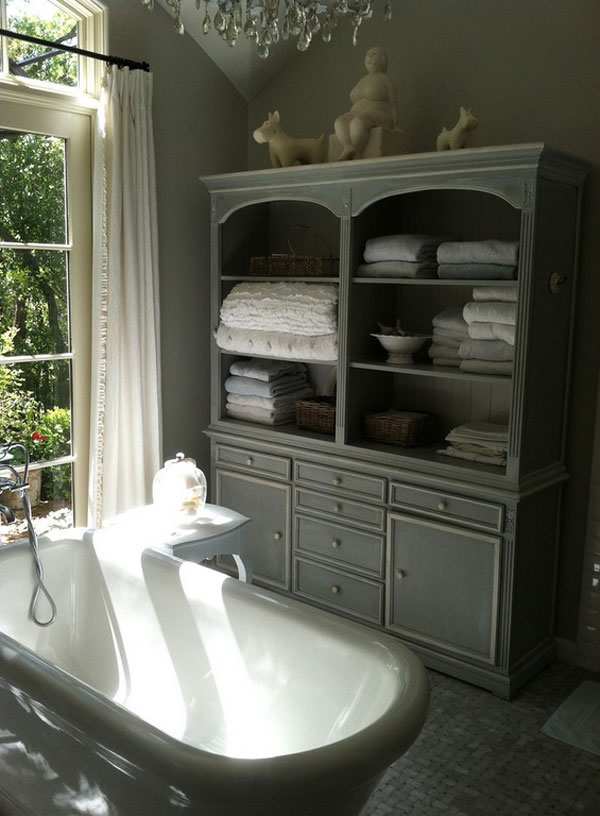 If you got more linen to store then a larger size of linen cabinet would be a perfect choice.
9. Small Bathroom – Custom Cabinet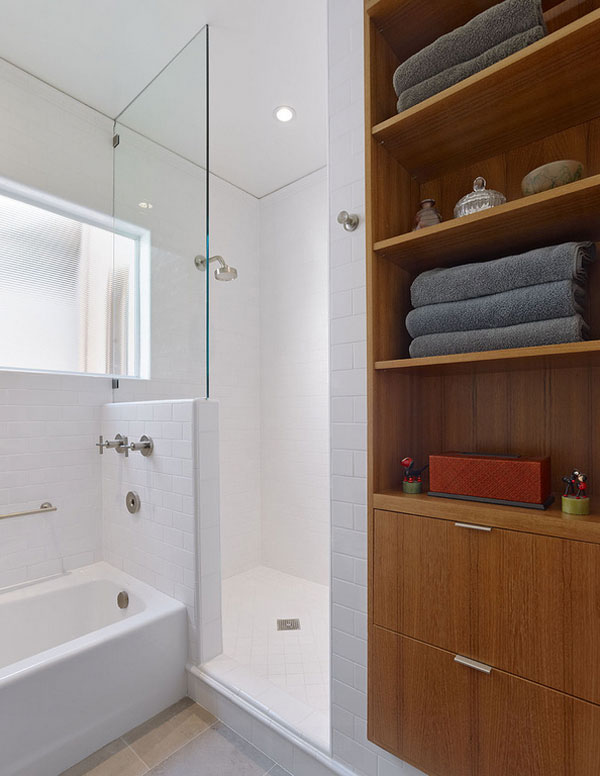 This one's a better idea for spaces with small bathrooms. The cabinet is recessed to the wall to provide more space.
10. Pine Street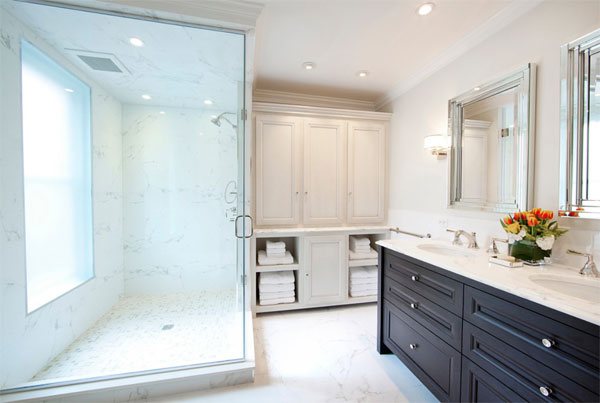 But of course, if you have a bigger space to maximize it then better furnish with larger size of cabinets.
11. Tall Linen Hamper Cabinet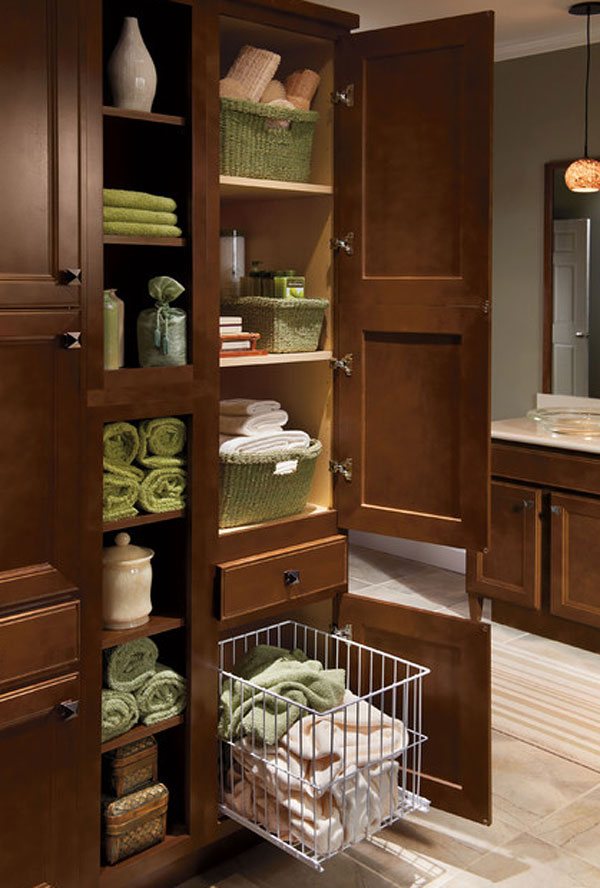 This is how we must organize our stuffs inside our bathroom to always feel fresh and ordered.
12. Sue De Chiara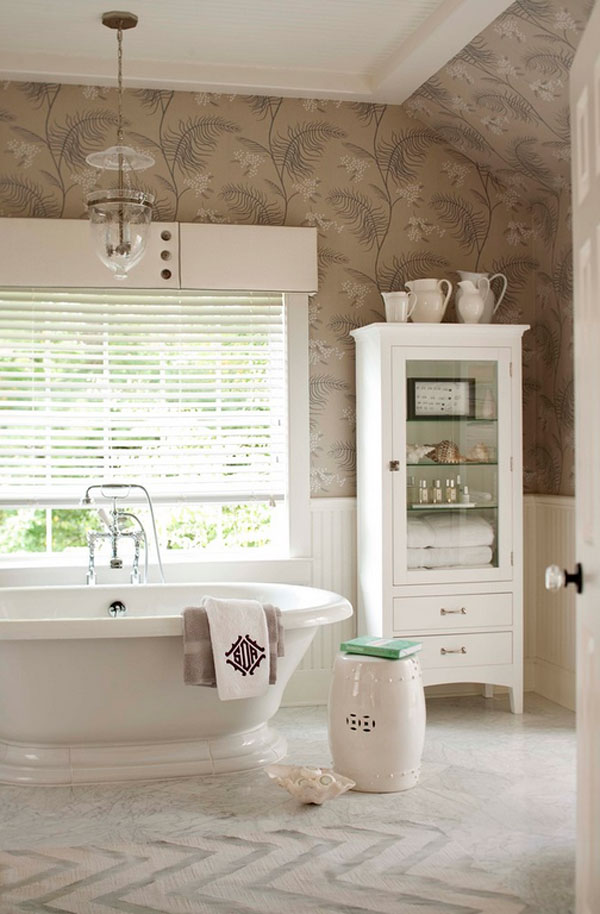 It doesn't matter if you got the smaller cabinet as long as it serves its purpose – to remove clutter from your space.
13. Upper East Side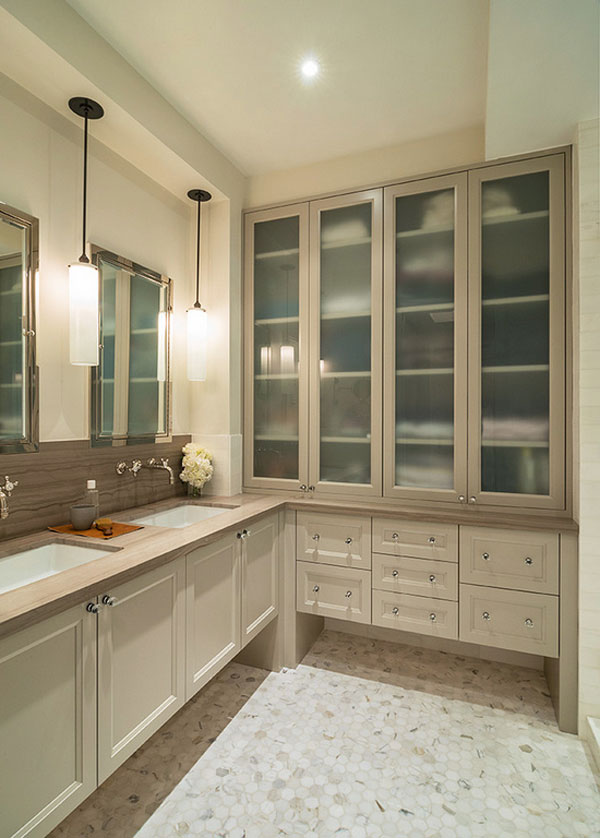 Installing a frosted glass for cabinet doors would look very stylish and fashionable.
14. Cedar Lake Expansion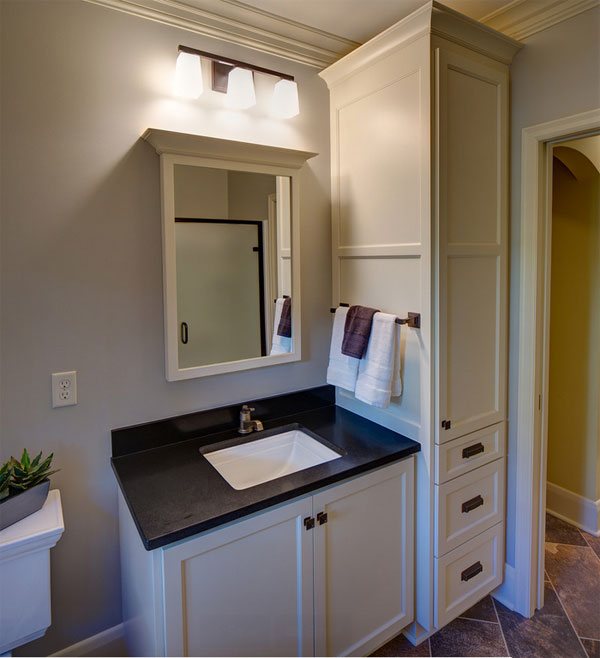 This would just be a simple design but its size would accommodate large numbers of linen.
15. Modern Bungalow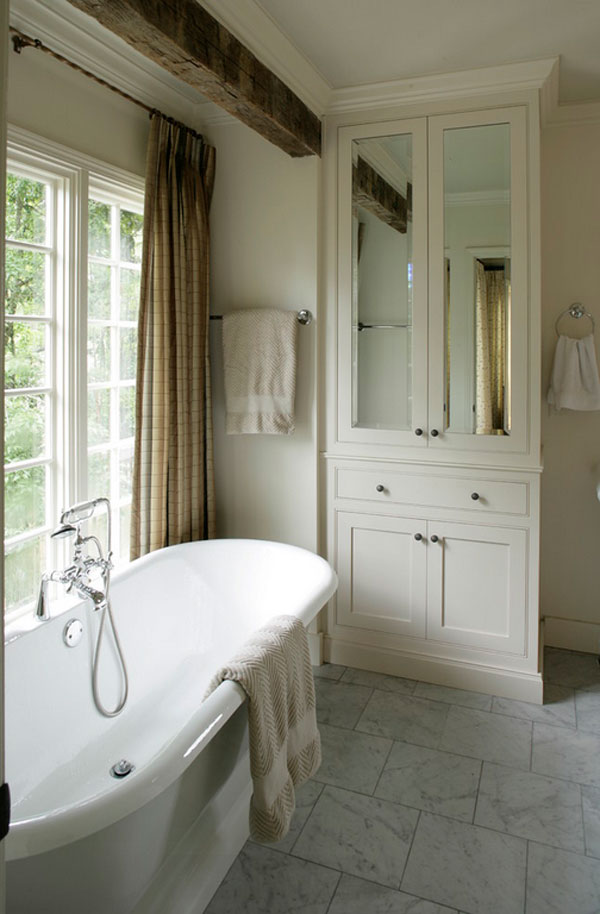 This must be a good idea, putting mirrors on doors to make it more functional.
16. Modern Master Bathroom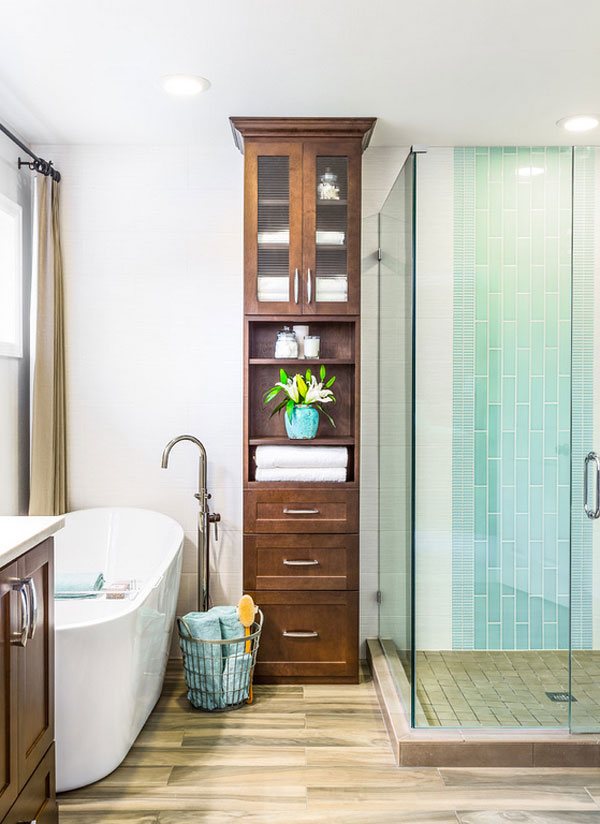 Bauhaus Bath
It is ideal to have a tall and narrow style of cabinet when you have limited space.
17. Bathroom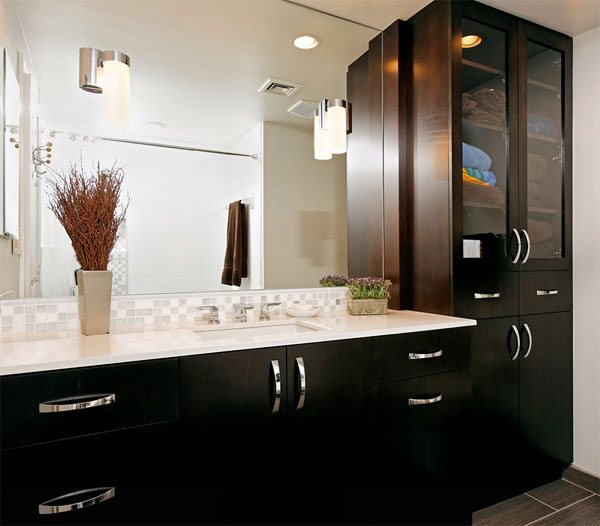 It would look much better if you'll incorporate the color of your vanity to your cabinetry.
18. Pool House and Home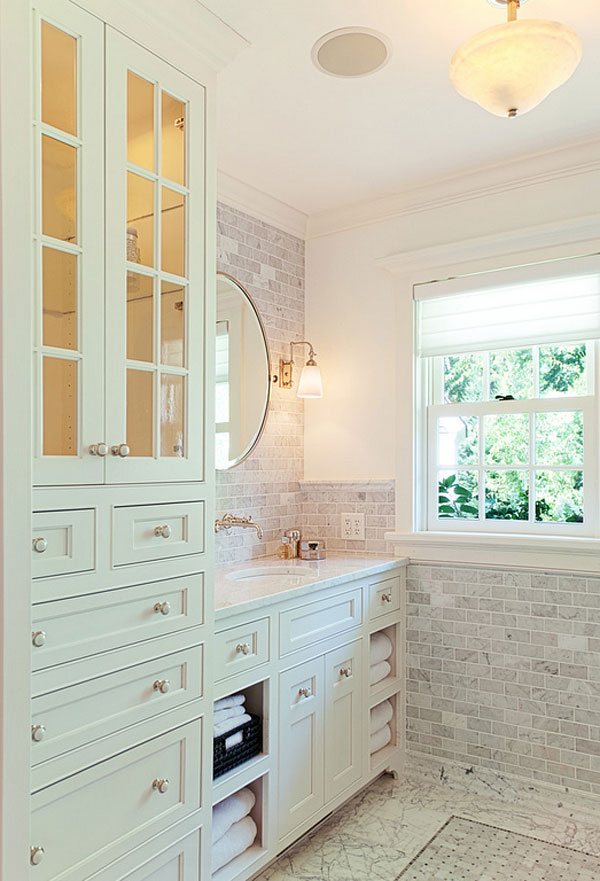 To make it look more attracting and striking try to add some lights inside the cabinets.
19. Vishal & Shefali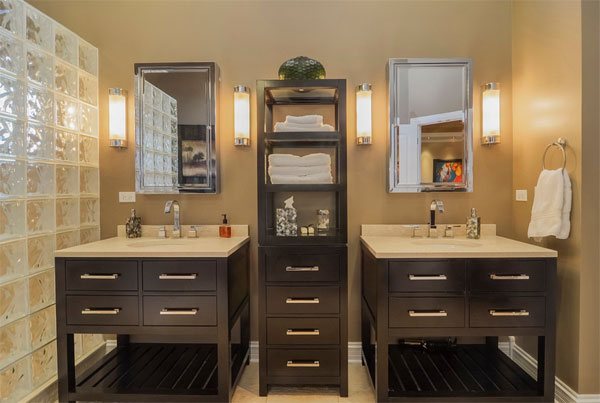 This one is really for houses with lots of space, the set up looks fascinating and grand.
20. Slvia Martin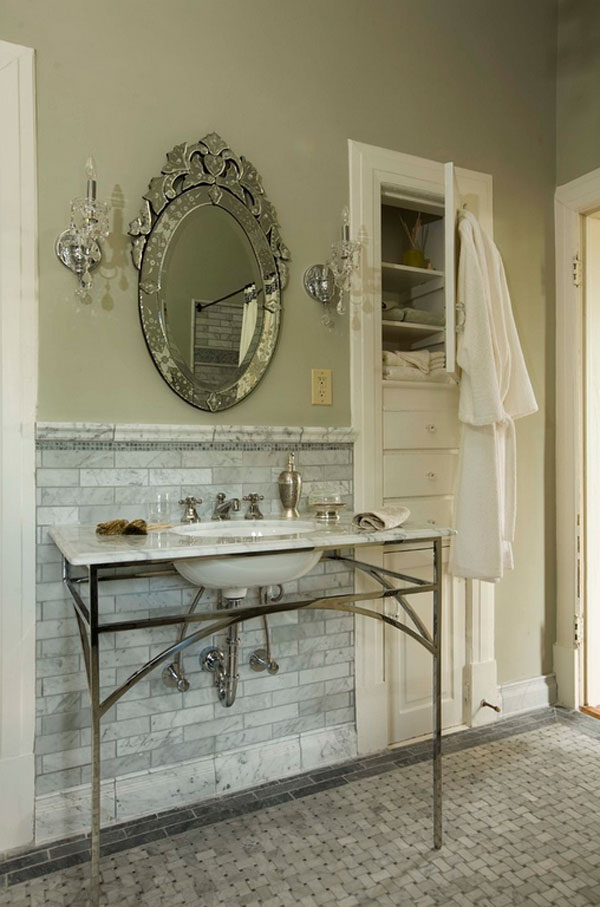 So if you lack space then this must be a great idea for your cabinets – just built it inside the walls.
But if you don't want to waste any space inside your bathrooms then still have many choices to offer. By now I'm pretty sure that you'll get to know how important it is to have one. Remember that a good hygiene starts on how you would organize and maintain a sterile field especially for bathrooms.