22 Porch Designs Using Natural Stone Pavers
Using natural stone pavers for the porch extend the beauty of nature into the home.
A porch is a part of the house that is extended to add a seating area or a space to just bond with the family or enjoy the beauty of nature. The design of a porch relies on how the architecture of a house is done. You can see that in some house designs we have featured. But today, we will showcase some porch that made use of natural stone pavers.
Natural stone pavers will give a space a beautiful look while bringing nature into it. Most of the time, traditional homes make use of it but modern ones also utilize it too. In the list that we created today, we will show you different porches that used natural stone for its pavers. The look actually varies from one space to another. Come take a look!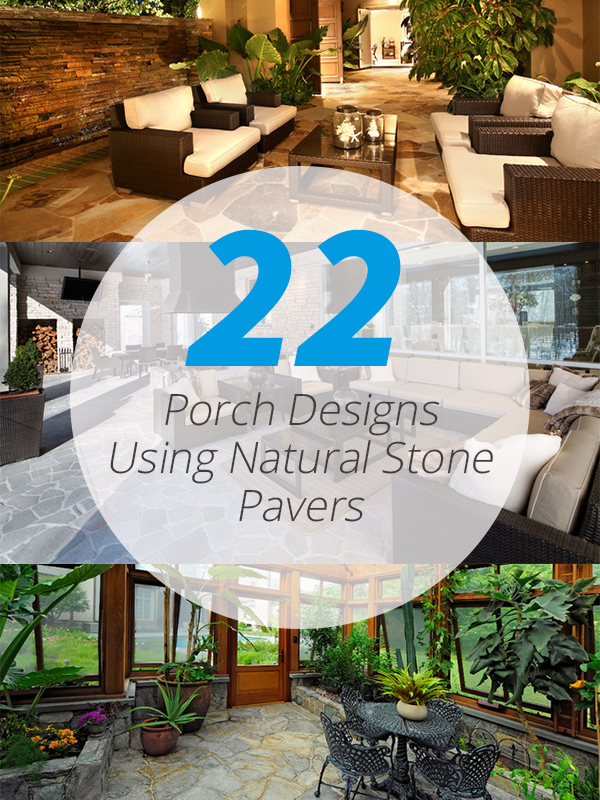 1. Rustic Porch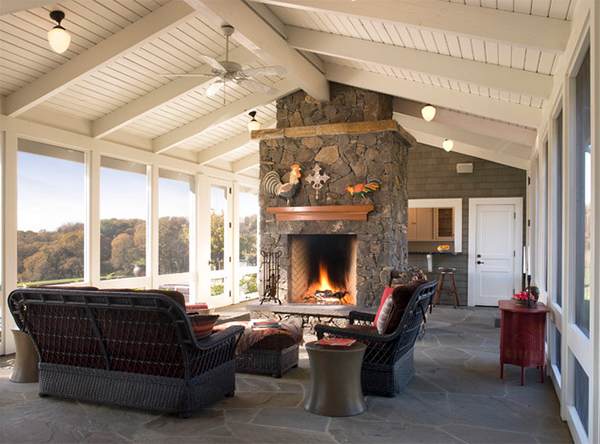 A screened porch design with stoned fireplace and flooring decorated with chickens!
2. Porches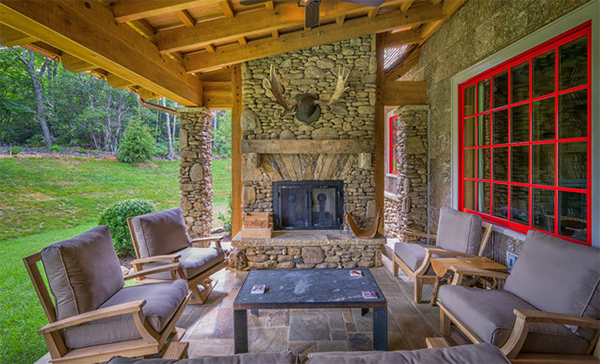 A stunning porch with a bold red window frame and stones everywhere!
3. Lakefront Residence III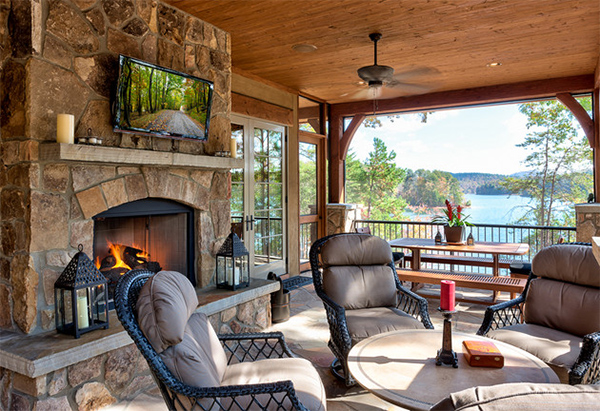 The view of the waters from this lovely porch is very breathtaking!
4. Hillside Residence Front Porch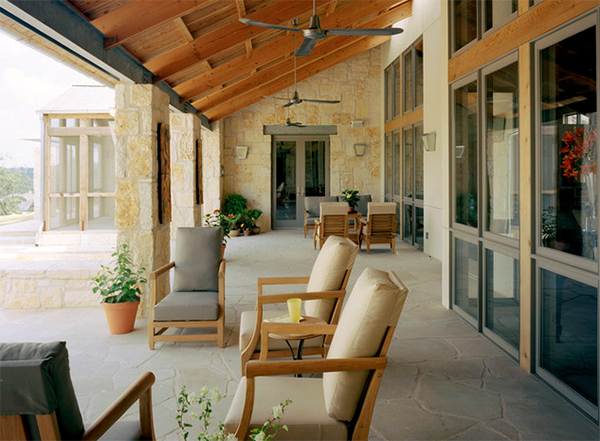 Beautiful neutral colored chairs sit in the porch of this hillside residence.
5. Saratoga Jewelbox Custom Home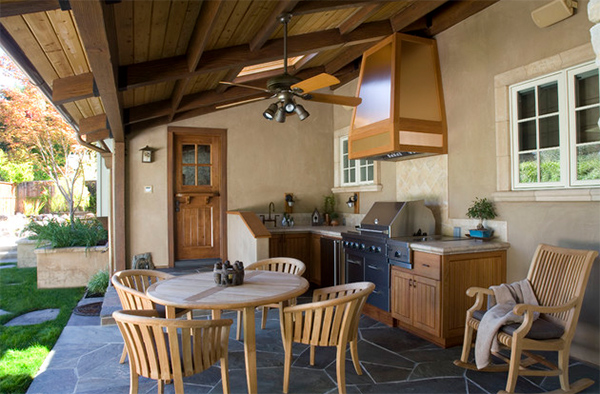 A porch with stone pavers has a dining area and outdoor kitchen.
6. Exteriors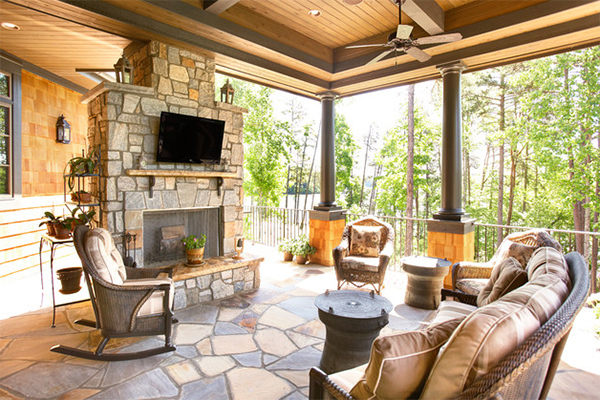 Fairview Builders, LLC The paver of this patio with flagstone border is such a lovely space.
7. Vibrant Surroundings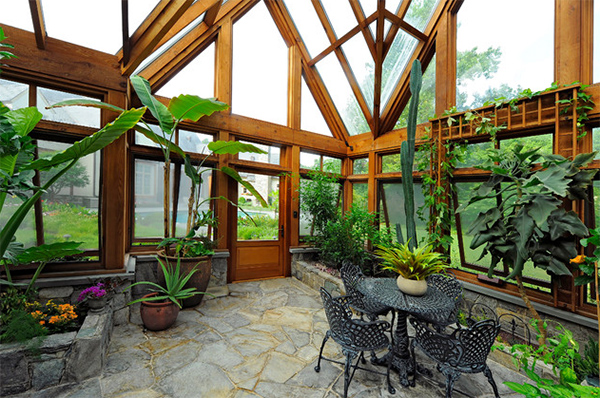 This screened porch has dwarf evergreen landscaping on stone pavers.
8. Traditional Porch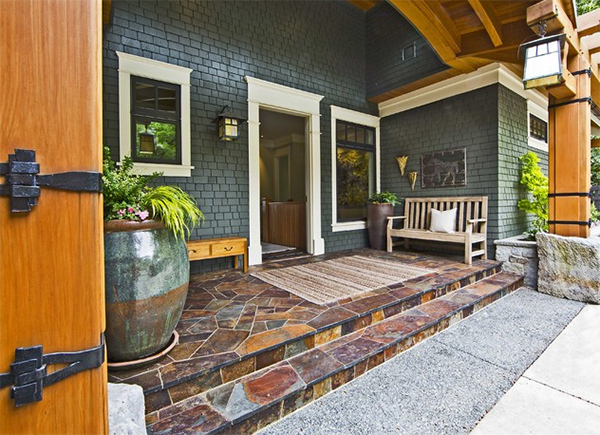 This one used different sizes and shapes for its pavers- lovely!
9. Porch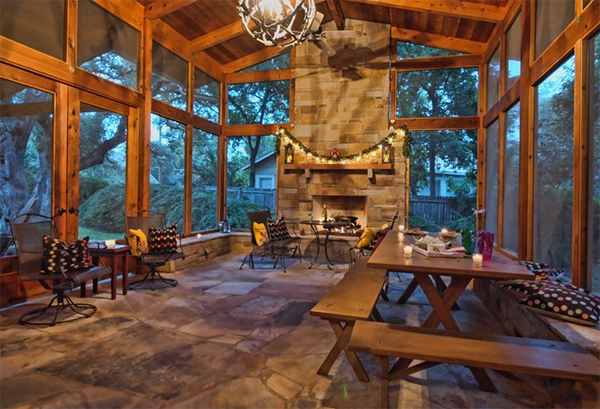 A new screened porch is added to old Austin home with an outdoor gas fireplace.
10. Screened-in porch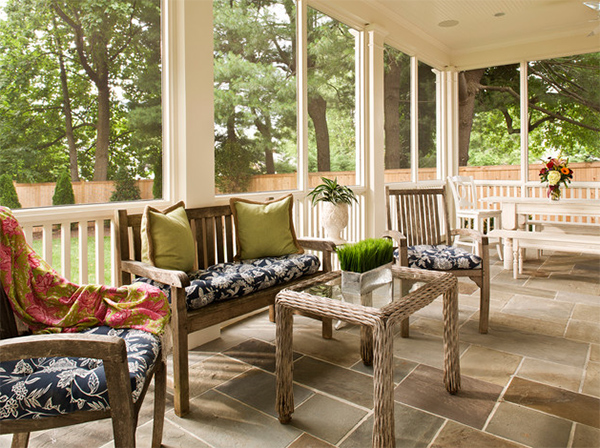 This porch used random pattern Slate Flagstone and is totally stunning!
11. Ansley Park Tudor on the Hill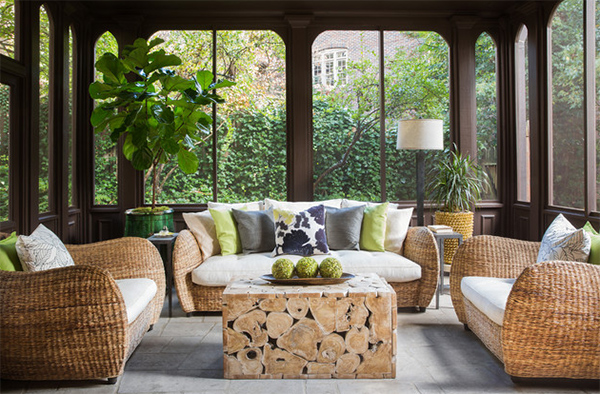 A log cabin screened patio with a creative looking table on stone pavers.
12. Lake Minnetonka Conservatory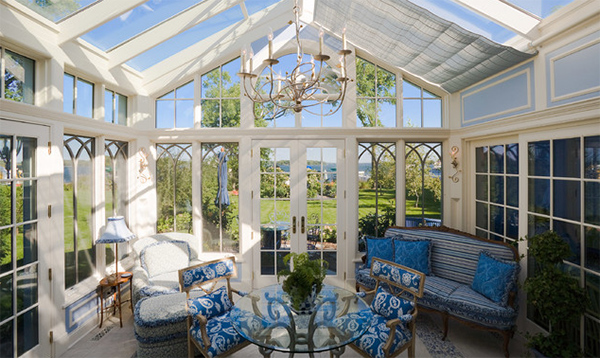 This one is a screened porch too with blue furniture.
13. Hidden Bungalow and Gatehouse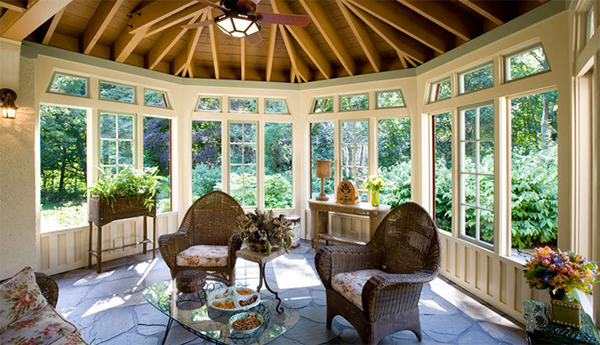 Another screened porch flooded with light.
14. Lake Jocassee Residence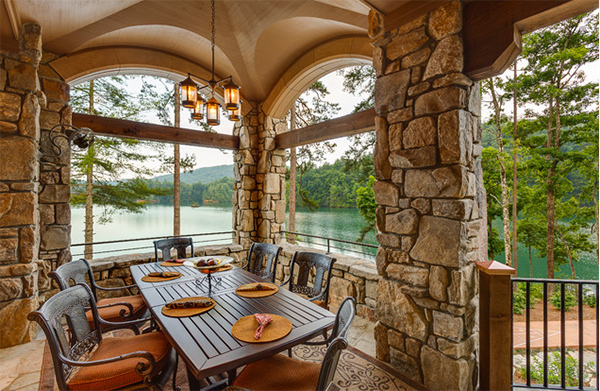 It would be a lovely experience to dine in this space with stones around it.
15. Wildewood 4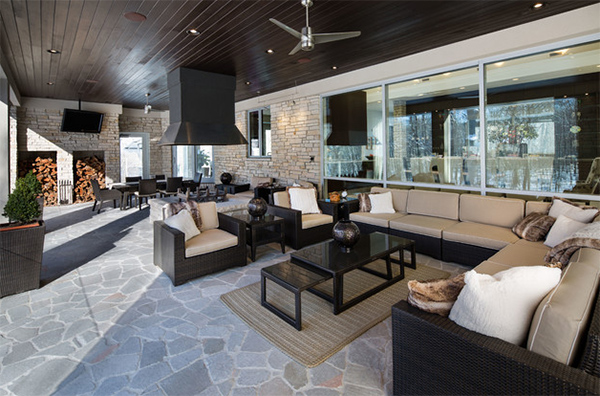 A contemporary porch with stones on the floor and wicker furniture.
16. Atlanta residence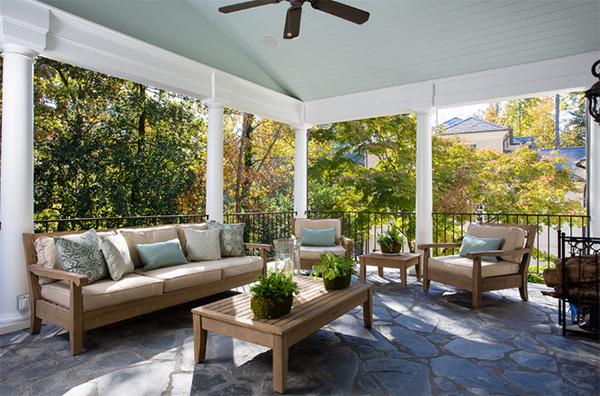 Isn't this a gorgeous porch with a garden around it?
17. Club Drive Brookhaven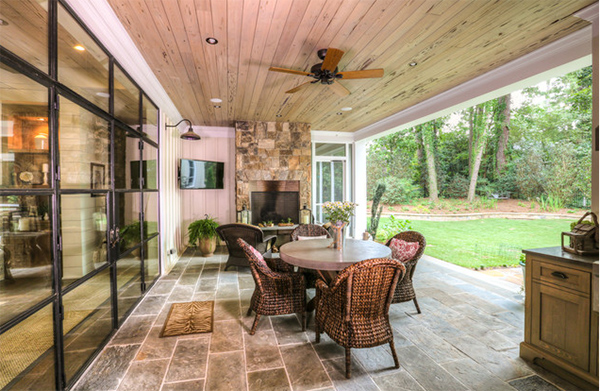 This one used Dark Stone Flooring with wooden ceiling.
18. Addition and Renovation to a Lovely English Cottage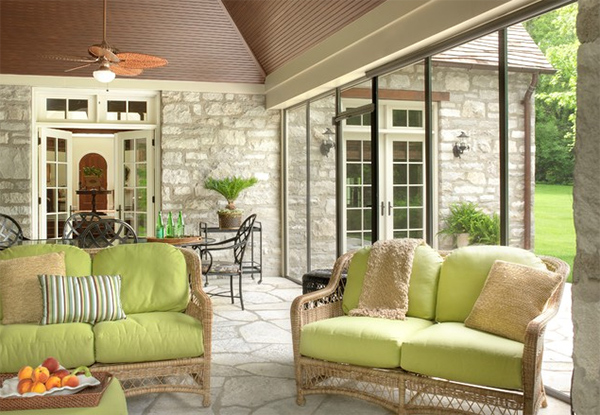 Love the colors of the sofa in this screened porch.
19. Portfolio Traditional Porch Milwaukee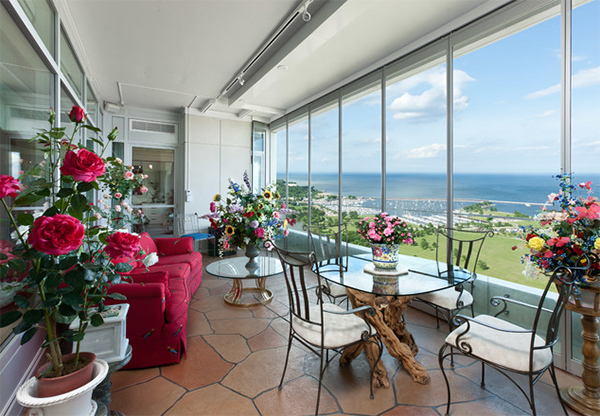 Overlooking to a stunning view is this porch with stump pavers.
20. Troon Newport Beach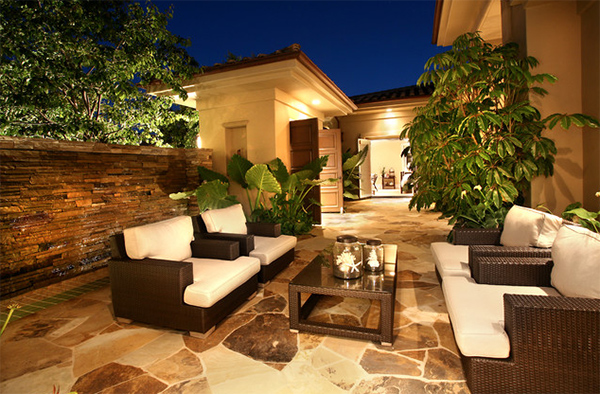 A stunning porch with open design using modern wicker furniture and stone pavers.
21. Family room and screened porch
A screened-in porch with brick pavers- such a cozy space!
22. On the harbor in Wexford Plantation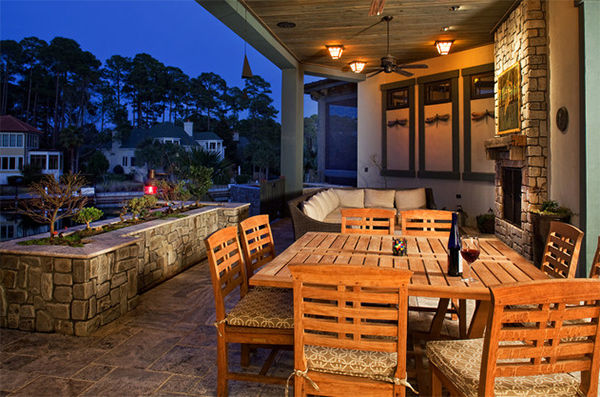 This outdoor lanai features a Craftsman awning cover with a beautiful design and usage of natural stones as pavers.
Such a nice list isn't it? Using natural stone pavers for the porch is one way to make it beautiful and to bring nature into it. You can see that in the porch designs above ranging from screened porch to open ones. Most of them have traditional designs but there are also modern and contemporary ones too. What can you say about this list?