Charming and Friendly Features of the Cosmic House in Japan
Modern architecture will not be achieved without the help of the astounding environment that surrounded it. Architecture is said to be compared to a mountain ridge with its layers of mountain peaks. High technological transformation of an old house into a more modern and functional design may certainly display a more elegant and luxurious house. Today, we will share to you a house designed and spotted in Japan.
As we all know, Japan is rich with different prefectures and mountains and this helped in making a house design that will perfectly present a more comfortable and relaxing structure. Indeed, the environment has the most important role in allowing the client to feel the real sense of comfort and fresh ambiance. This house is named as the Cosmic House. Let us scroll down the different areas of this house to fascinate and inspire ourselves through the images below.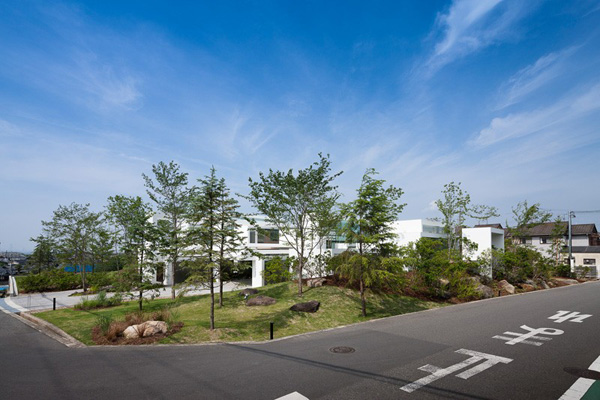 From the street, the tall trees underline the unique structure of the building despite of its plain white palette.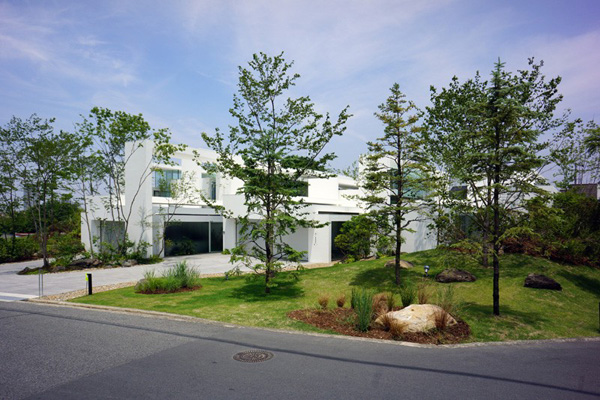 Clean and neat landscape still speaks of elegance and charm in the exterior of this house.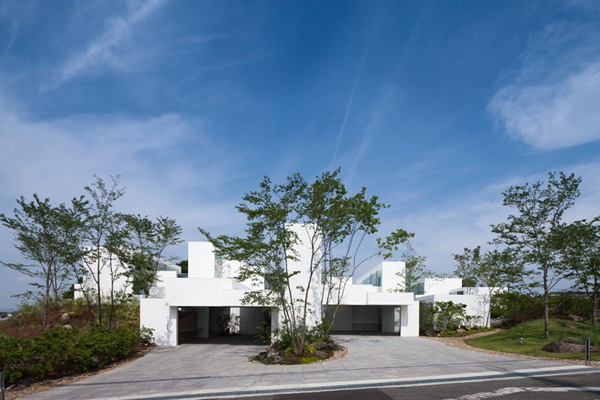 Spacious exterior also tell the neighboring houses of its comfort and functions.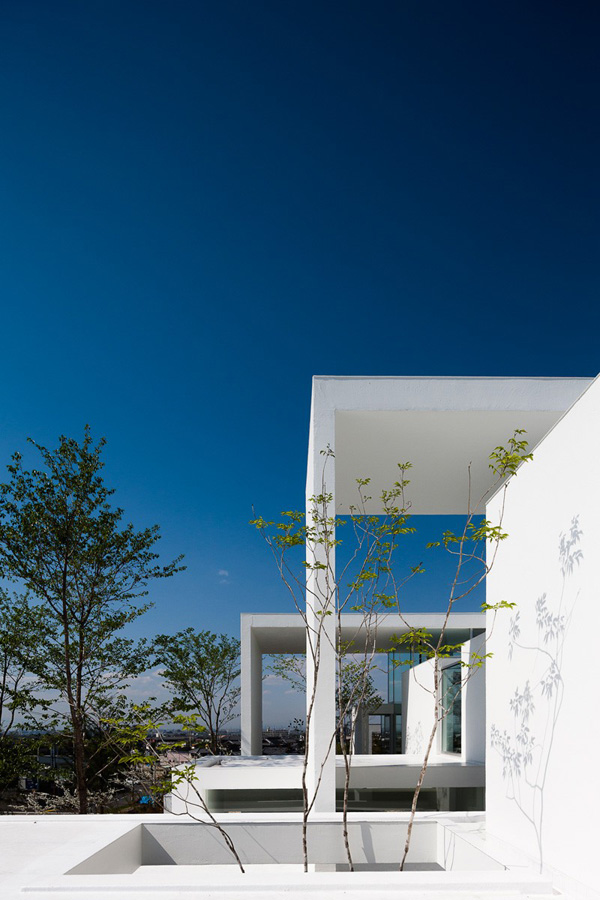 Lines and forms seen in the house building presented more peculiar ideas and design of the architects.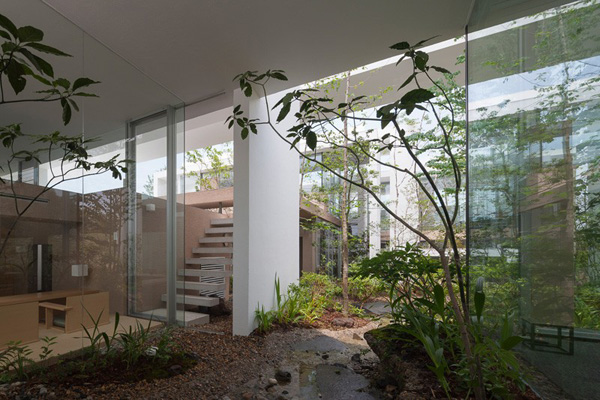 Rich and accessible garden is also secured in this house to allow the client to enjoy the richness of the nature.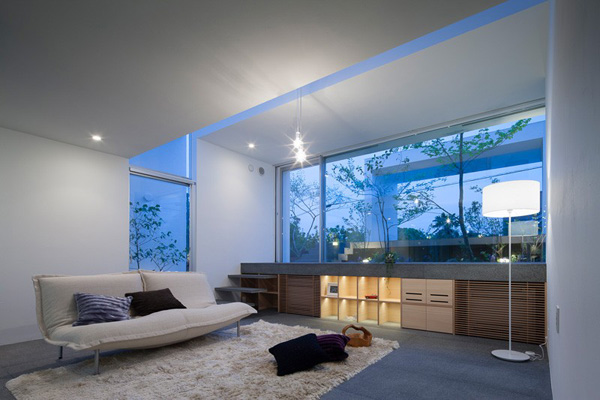 At night this living space allows the client to view nature and the sky from the glassed wall.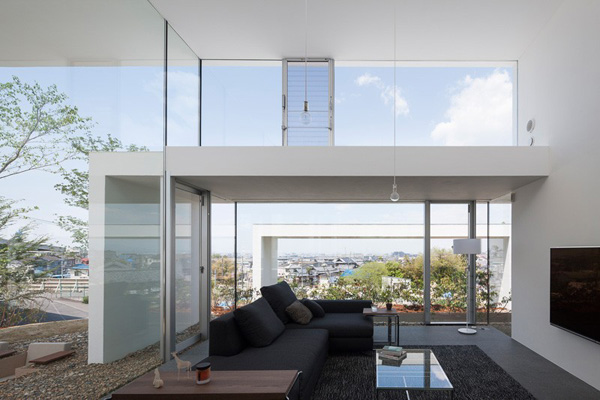 Floor-to-ceilings glassed walls are very effective in making this interior charming and comfortable.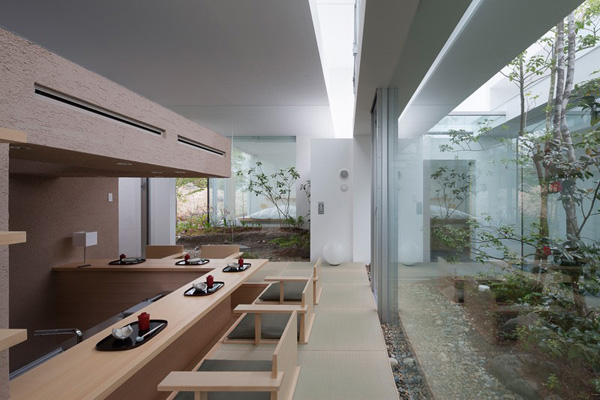 Wooden tables and chairs set in this kitchen prove its modern and neat design.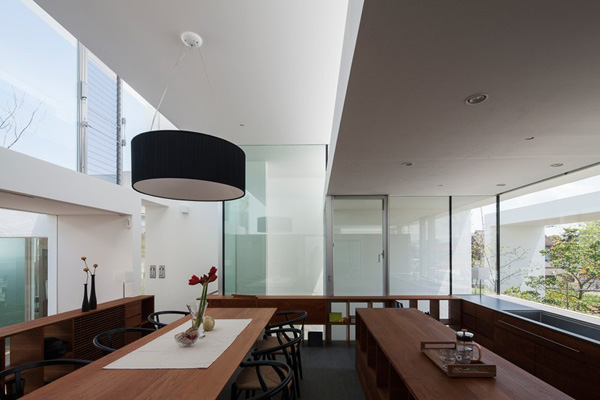 Large round black lamp set above this dining space complements with the curves in the chairs.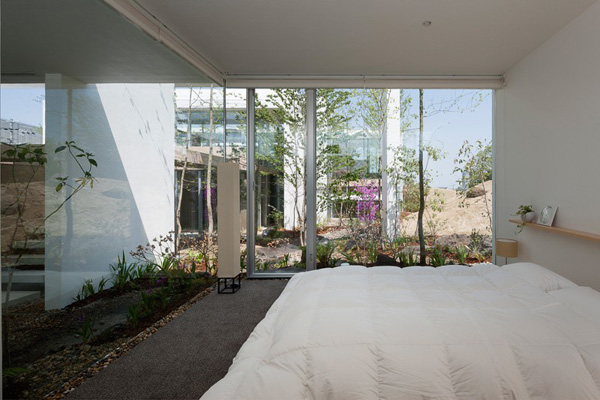 Even in this bedroom, the garden is accessible and allows the natural fresh ambiance to experience by the client.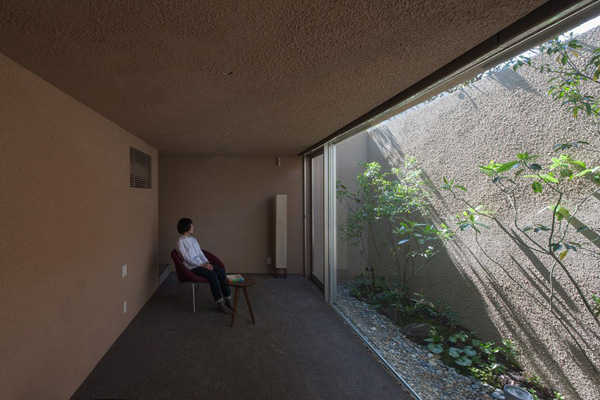 The client may find this area as one of the best and comfortable zone in the interior where she can unwind and stare at the nature.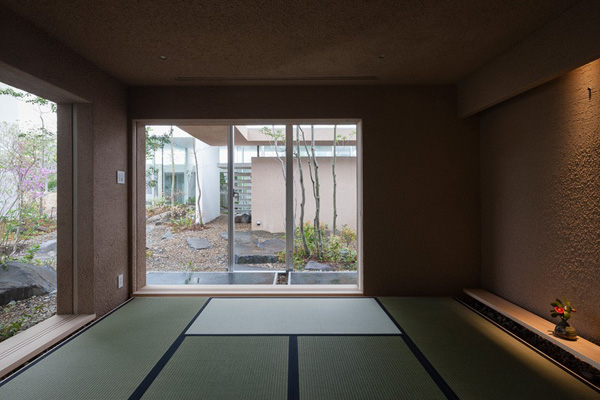 Spacious and neat area in the interior is also featured here where the client can perform yoga and other exercises.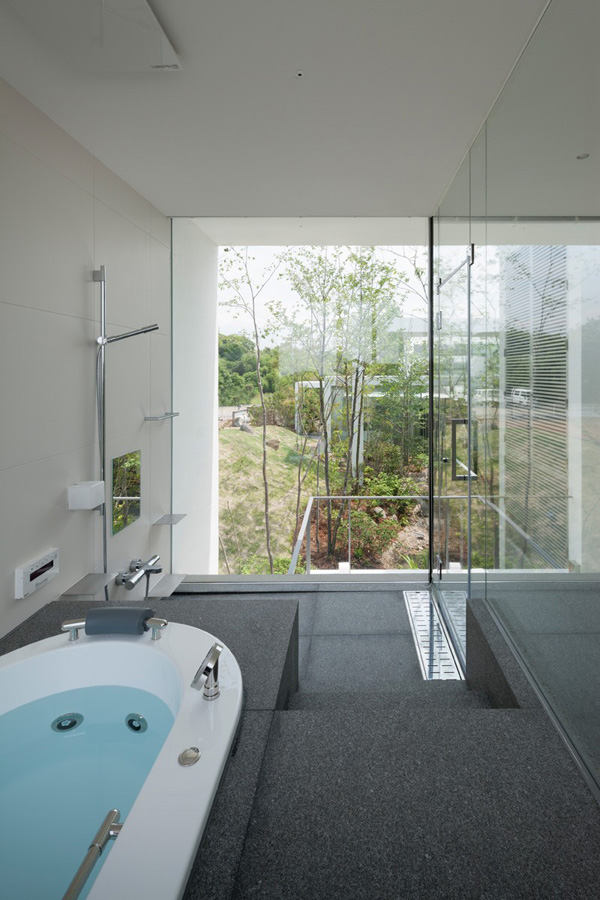 Trendy and durable fixtures complements with the glassed materials utilized in this modern bathroom.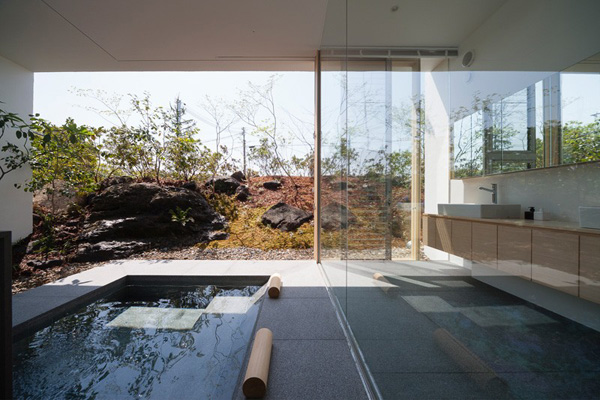 An indoor pool is also set here where the client can access the large rocks in the garden.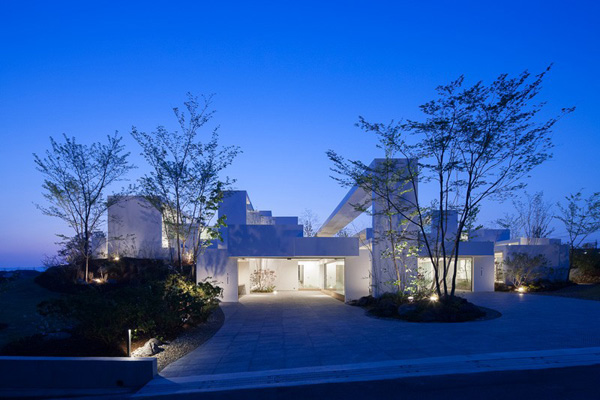 At night, the splendid and fascinating look of the exterior is highlighted with its lighting system apply in the interior and exterior.
We can say that the images above have successfully presented the work-of-art of the UID Architects. The designer definitely proved that the main focus is on the relationship between nature and the structure of the house. I personally like the openness and transparency concept of the house for this allows the client to fully enjoy nature. Indeed, the beauty of nature is the reason why this house is considered to be comfortable and charming.