The Captivating Landscape of Nikolina Gora in Russia
Situated in Moscow, Russia is a home which is surrounded by beautiful landscape. According to the architect this house is Nikolina Gora, the word "gora" in Russian means "hill" it owes its name to its location and architectural design, the house seems to be buried into the ground. This hill house indeed corresponds to the contemporary vision of convenience and humanity. Its entrance is located at the top level. Also you can see a charming water meadow which can be found in the lower level.
This house is composed of two separate buildings towering above the upper platform. The bigger building is for public spaces. This part of the house is cantilevered and it overhangs the ground floor. Here you can see the children's and master's bedrooms. The lower half of the house is almost completely integrated into the landscape. Let us check the different area of this House in Nikolina Gora through the images below.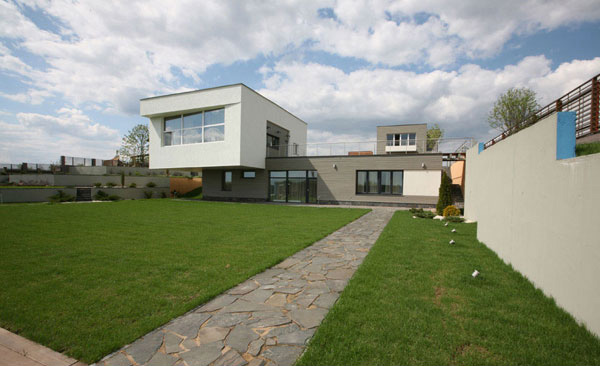 The incredible volume of this house stands out in the middle of this charming landscape.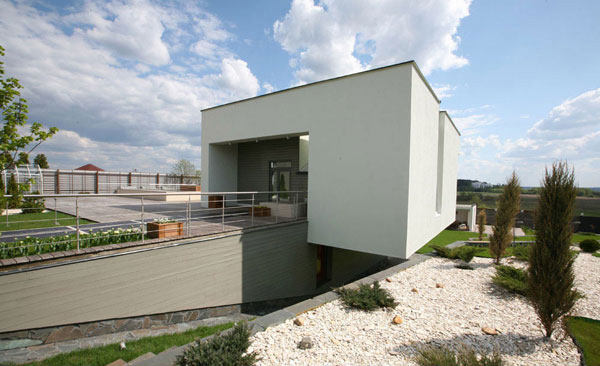 The spacious area that surrounded the house are enough to let the client take the full advantage of the exterior.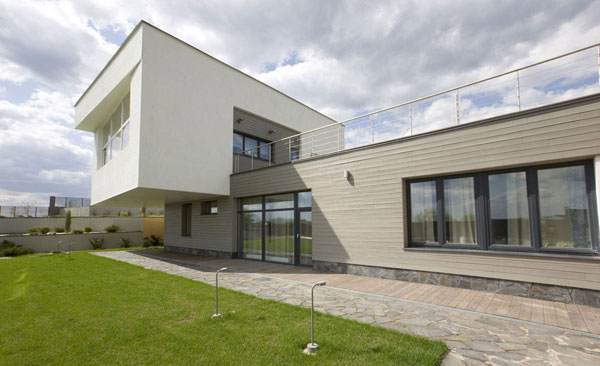 Lines and texture are obviously seen in the exterior and the walls of this house.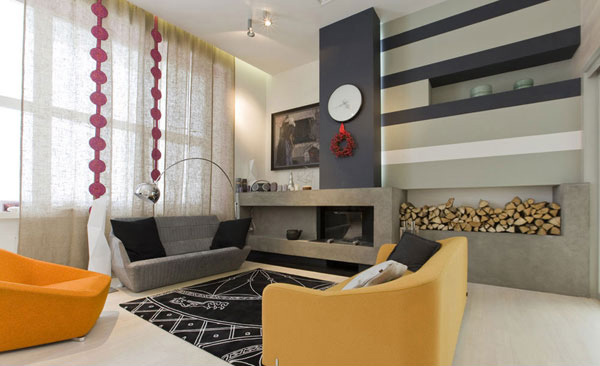 The red and yellow orange accents of this sofa and curtain are very effective to prove its modern concept.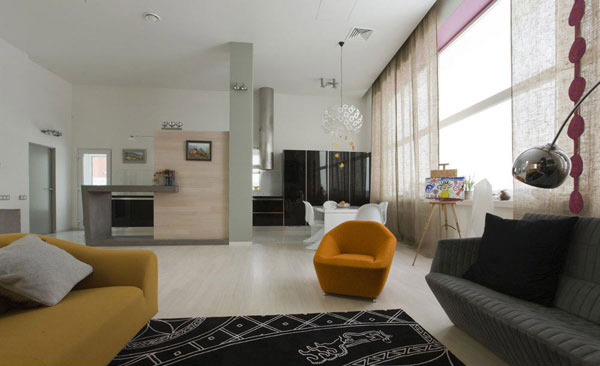 The client's choice of using white and black dominates the interior of the house.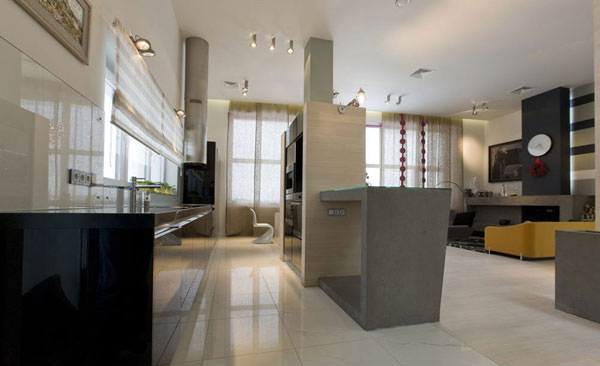 The small and limited space in the kitchen is enough to let the client easily have access to it while in the living room.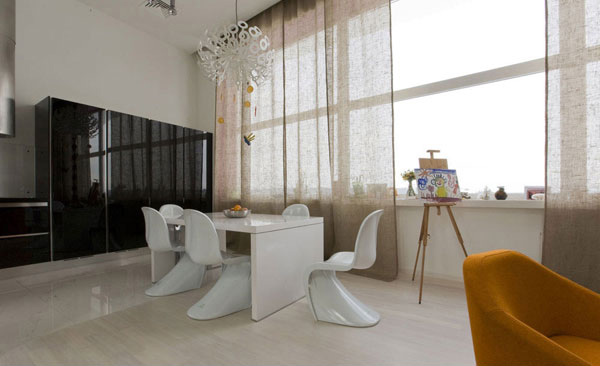 This white dining set emphasized the contemporary concept of the interior.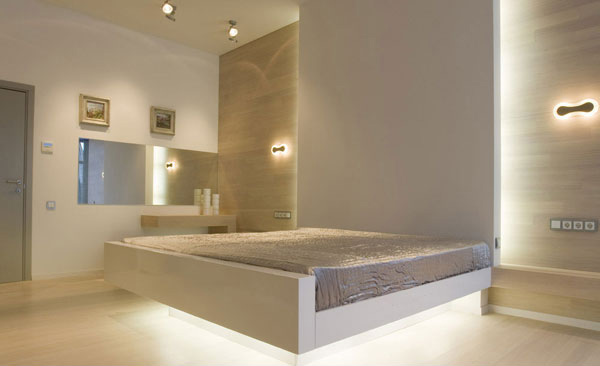 The LED lights installed in the entire master bedroom is enough to come up with a comfortable and elegant space.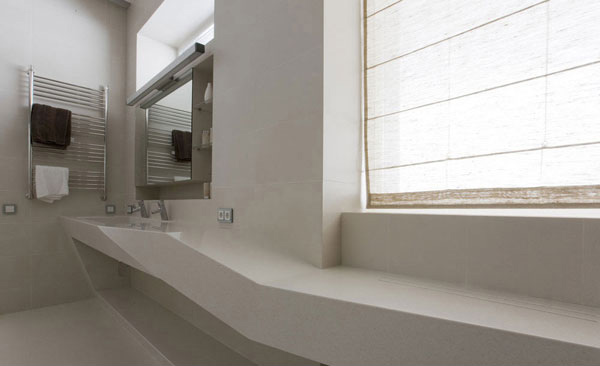 Here is the neat and clean powder area in the bathroom.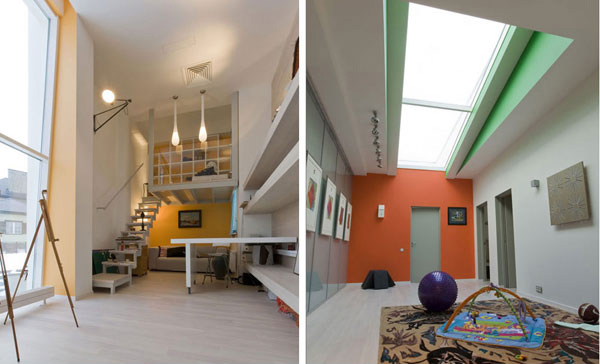 Here is the unique and colorful children's bedroom where the kids can enjoy their activities.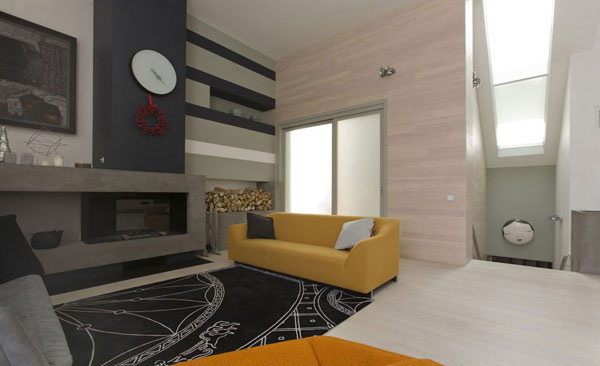 The living room is located at the second level of the house where the client can enjoy calmness and peace while taking a rest.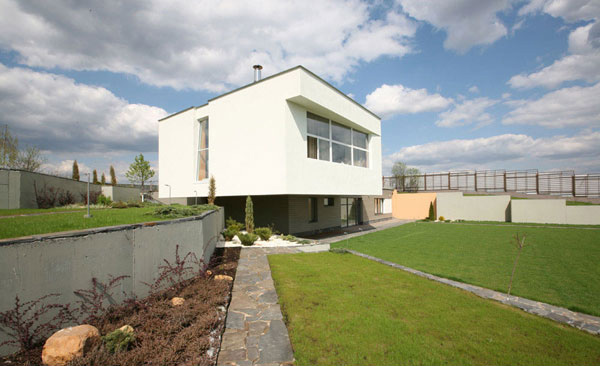 The plants add more life and attraction in the exterior of this house.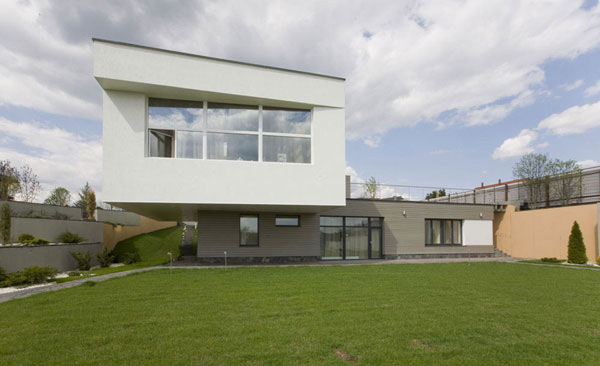 The white and grey palette is used in the walls and buildings of this house.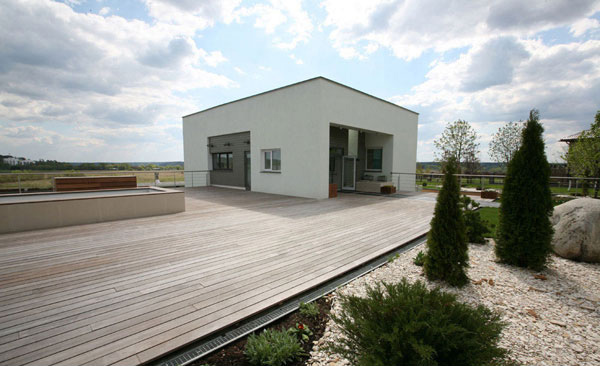 Lines and shapes from the ground floor to the building of this house underline this area.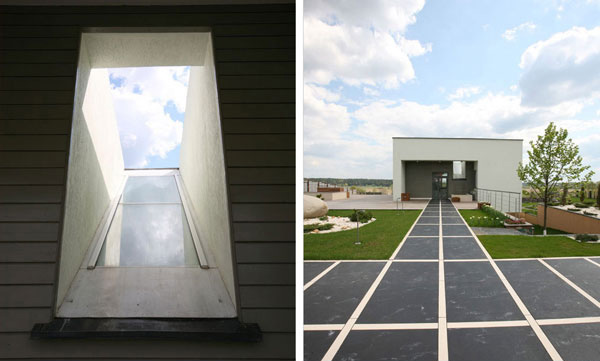 The door is closely captivated on the left if you can move closer from the pathway that is displayed on the right side.
This all started when the architects began with a small 3d visualization publication in a magazine which the family liked. Then the Za Bor Architects made this plan into realization. By just looking at the images above and its description we may say that the client's goal was successfully achieved. We hope that we once again gave you another set of inspiration.