27 Grovedale: A Geometric Modern Home in Australia
Our featured house of today is situated in Perth Australia. This house is completed out of the mid-century architecture. It is named One 27 Grovedale designed by Mick Rule and Craig Shelles Homes. It is said that this residence is a product of an exploration of modern style. This is described as daring and the composition involved here are also refined. The designer utilized a very simple color that will stand out and emphasized the shape and volume of the materials used here.
This house is composed of sequences of basic intersection and rectangular boxes that overlaps with each other. This rectangular boxes, however, has a double volume heights which creates dramatic spatial relationships inside the open program layout. Each box represents a zoned arrangement which is consolidated to form a central void and staircase. We can say that the private as well as the public spaces in the house evolves from this distribution level. Now let's take a look at the different parts of this One27 Grovedale Residence through its interior and exterior images below.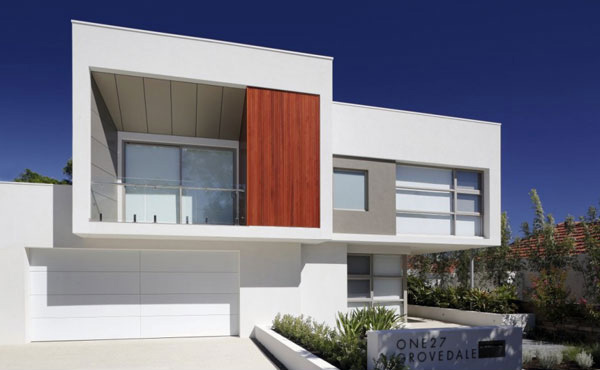 The facade of the home has clear geometric lines in it making it look totally modern. Even the colors used for its exterior carry that modern look.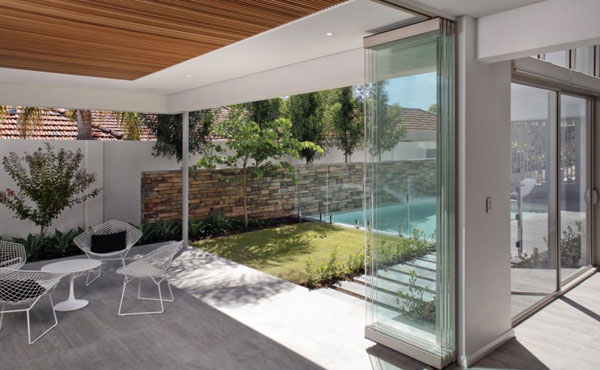 The landscape of the house is lovely as seen here. It used bricks for the concrete fence and added subtle amount of greens.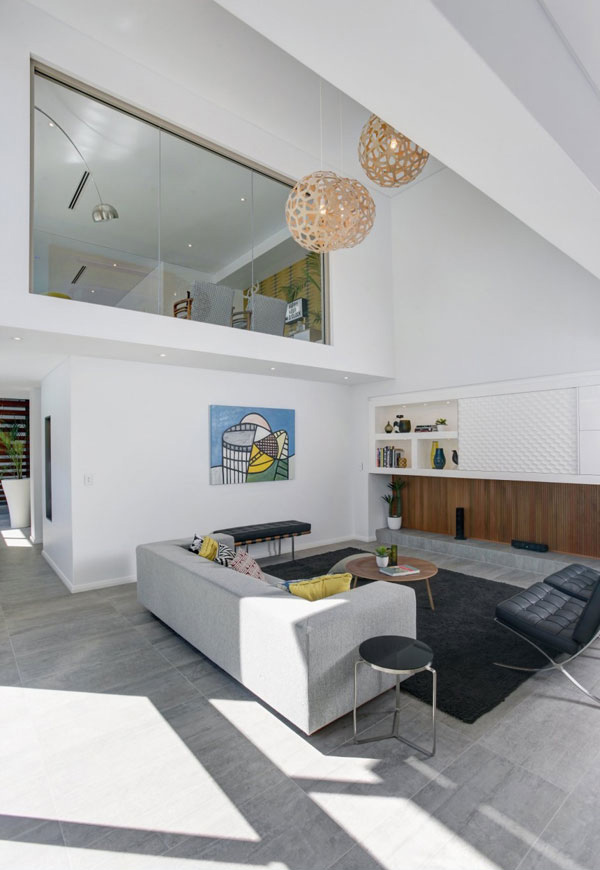 A modern minimalist interior that still managed to get a luxurious appeal with its furniture and furnishings.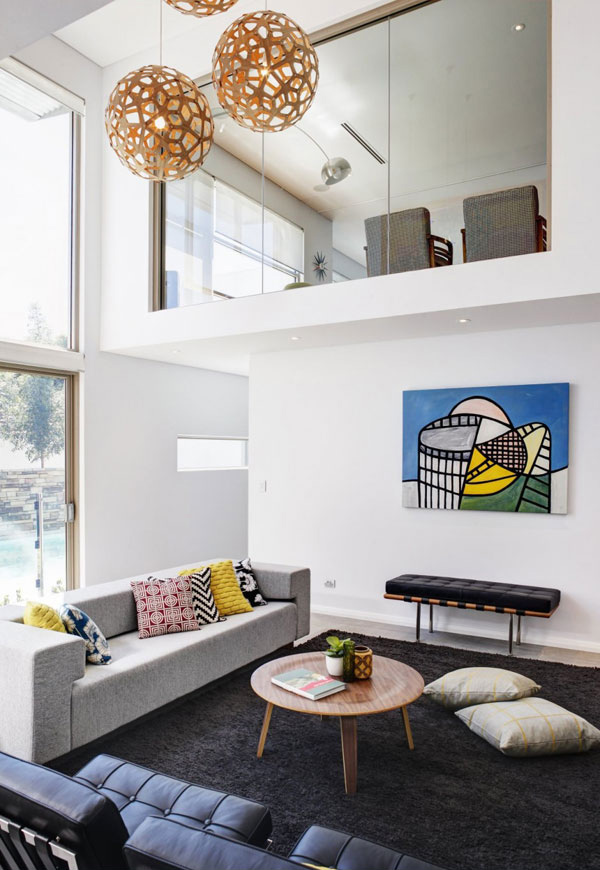 Throw pillows with various patterns added a creative twist to this living area.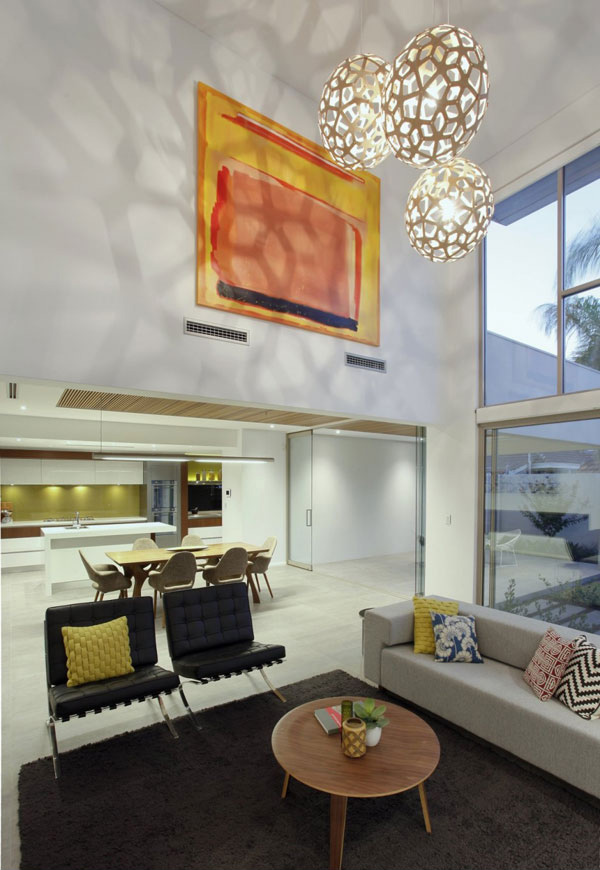 The pendant lights are one appealing feature in this house.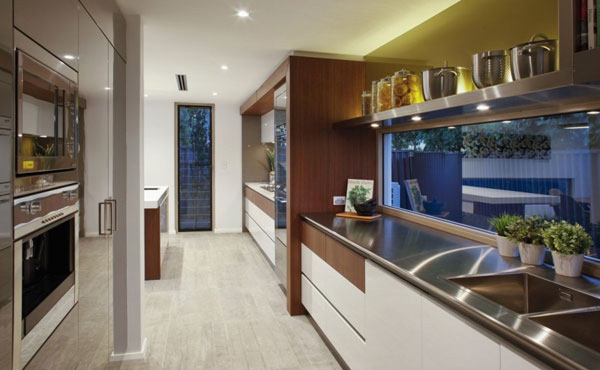 A kitchen with the combination of wood and stainless.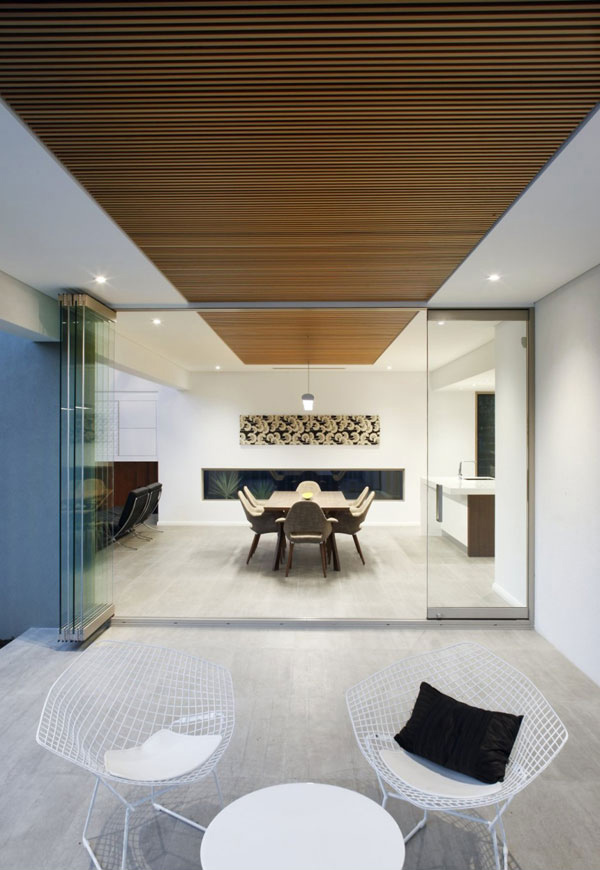 You can see here an outdoor sitting and the dining room with well-chosen furniture.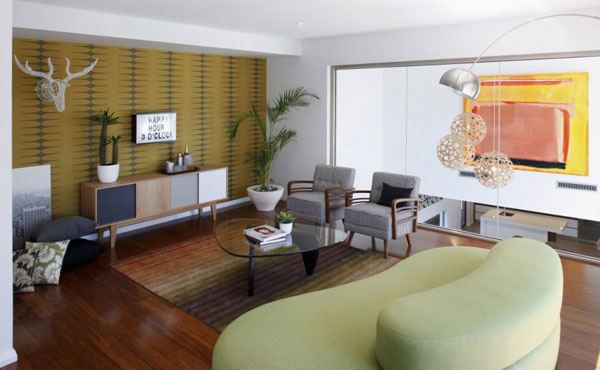 One look at this and you'll know that this is one eclectic space.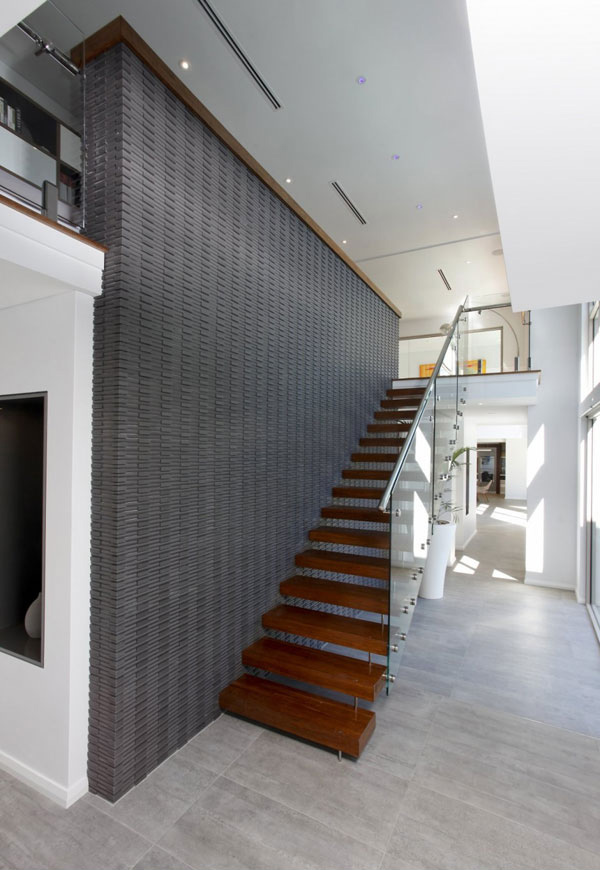 Glass railings are used for the stairs with wooden treads.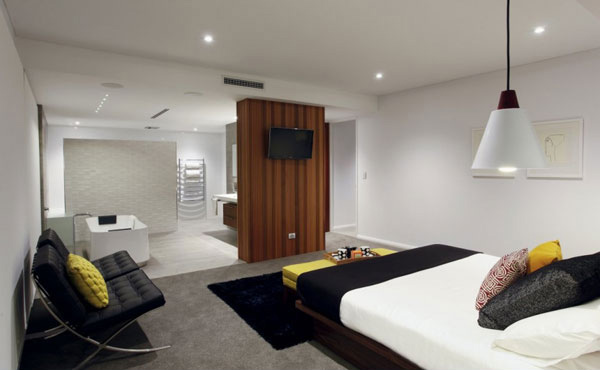 A modern bedroom with natural touches in it giving it a warm aura.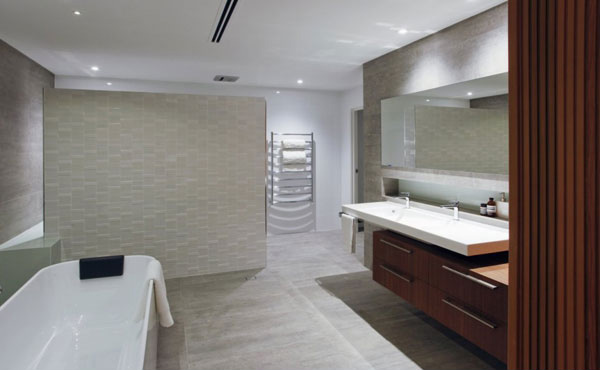 Colors in this bathroom are coherent to that of the entire house.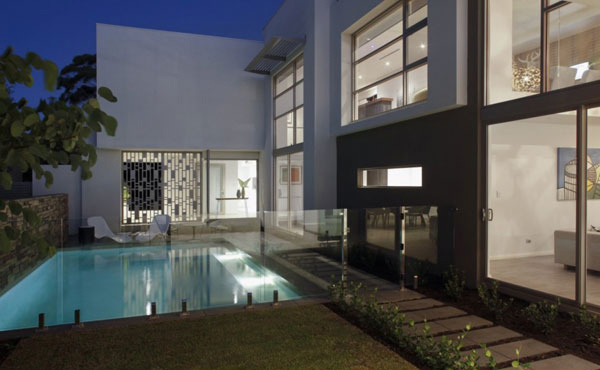 This outdoor pool has glass fencing which does not only make it safe but also added to its beauty.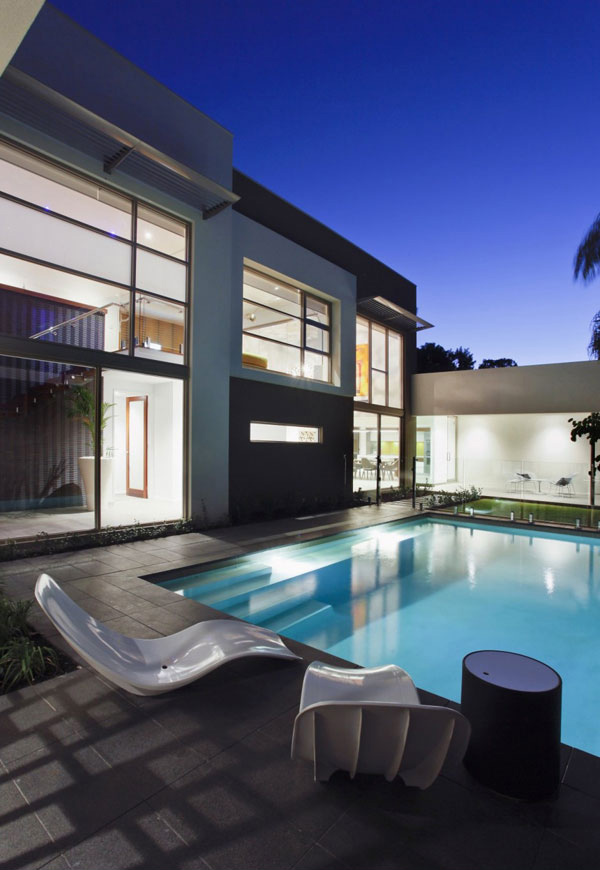 Just look at this scene. Isn't it relaxing with the pool around and the beautiful architecture of the house?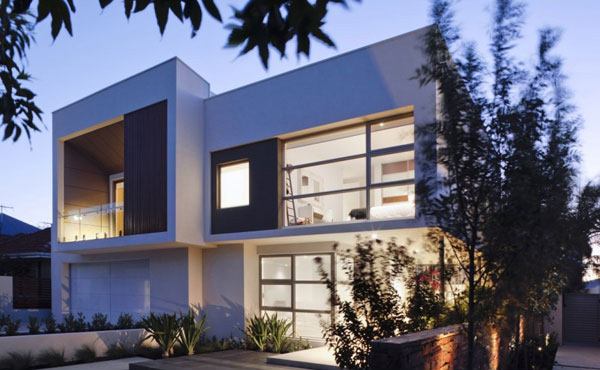 Give this house one last look and take note of what you like about it best.
As we can see the layout highlighted the usual entertaining lifestyle combined with an open strategy residing places which assimilated the outside living room. The proper and careful utilization of the glass material are also emphasized here which provides a great advantage in terms of connecting the interior and the exterior part of the house. The passive solar design, principles and style of this house is underlined on the possible materials and resources available in the indoors and outdoors. Hence we can say that the designer effectively and artistically made use of the materials and nature in customizing the style and design of this One 27 Grovedale Residence. With that Mick Rule and Craig Sheiles Homes successfully designed the house.