Before and After: A Basement Turns Into a Fun and Entertaining Hub
Having a basement in the house can be a blessing especially if we are yearning to have an extra space. That space could either be a family room, library, entertainment room and just whatever you need for the family. For some homes, a basement is taken for granted and are merely used for storage or just left empty. But this home used the basement for entertainment and even updated the look.
A couple wanted to have a fresh place where they can entertain themselves as well as the guests. This is a step they wanted to do after sending their daughter to college. Designer Jeff Lindgren said that "the goal was to introduce personality to their large, characterless space and make it suit their lifestyle." The basement was inspired by their passion for Wright and the Prairie style of the home. He made sure that this basement in a home in Minneapolis will have clever solutions and would be very functional.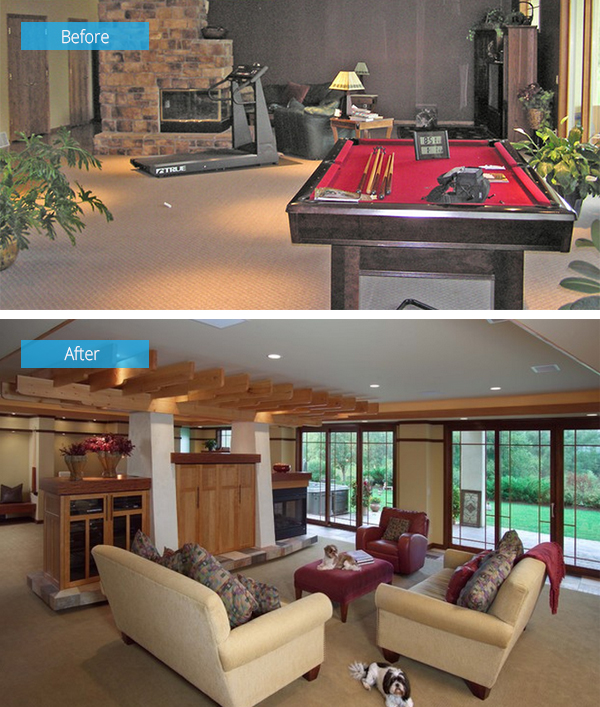 The basement became a place for exercise equipment, extra luggage and cast-offs and wasn't comfy enough for the owners. A central indoor cedar pergola was added to the space that divides the main room and houses all of the electronics.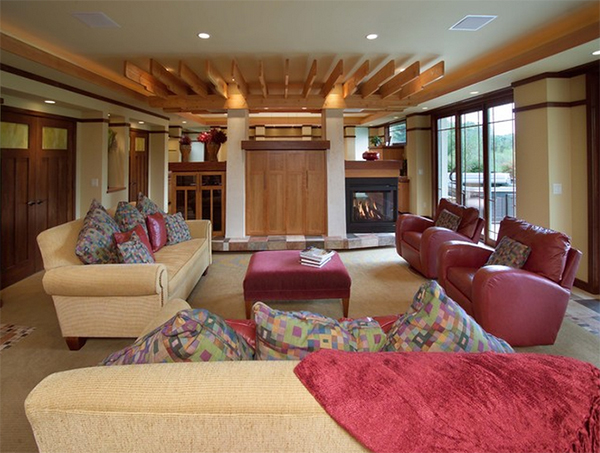 This side of the basement is a TV lounge and bar area while the other side is a gaming area with a billiard table.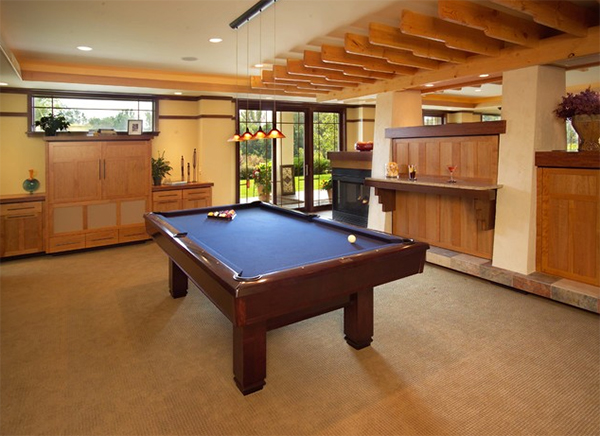 The billiard area on the other side of the indoor pergola has a beautiful custom millwork, including shelves, a smaller bar and benches.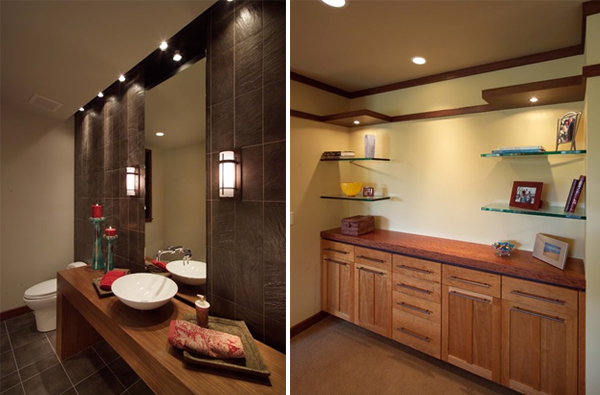 In the powder room, it used an L-shaped walnut console with concealed steel support. On the other image, you can see that there are more custom shelves and cabinets used in the basement to avoid clutter.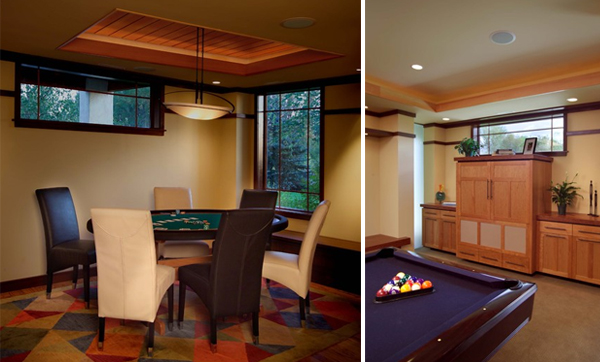 The poker area was tucked in an intimate corner across the bar. While you can see the billiard table on the other image as well as cabinets with millwork of cherry wood, with two different stains.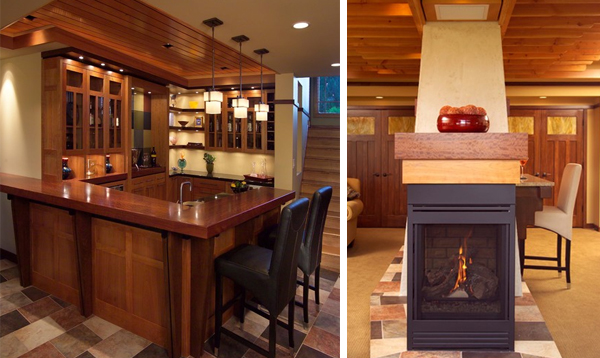 The bar top is black mottled makore with bronze hardware. In the pergola, you can also see a fireplace on the side.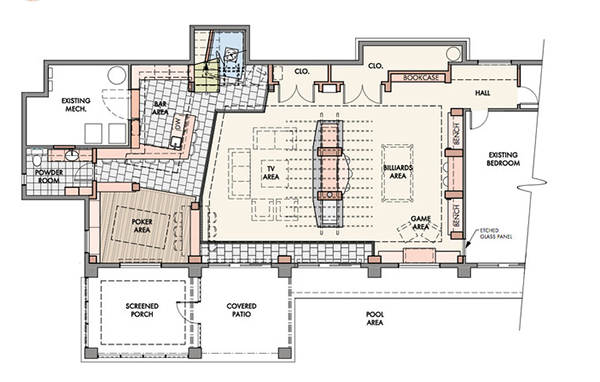 This is the layout of the basement giving you the idea of how everything was distributed in it.
The basement is large and has defined spaces for added comfort. Each space served a different function with details that unify the look of the basement.Jalin Design, LLC were able to turn the space into something that will be very useful for the family. And yes, it served its goal to offer entertainment to the family as well as the guests. What feature of this basement do you love most?