20 Lovely Bedrooms with Floating Night Stands
Your bedrooms will look more interesting with floating night stands!
Been checking out different designs of tables and I thought if there are floating shelves, there could be floating night stands too! And there are surely tons of them out there! Basically, they are shelves or boxes or even drawers that do not have legs in them and they sure are nice to look at; they're contemporary or even modern in design and they are interesting for the most part.
Below is a list of 20 Lovely Bedrooms with Floating Night Stands – these are beautiful bedrooms with the most wonderful night stands that we do not really see a lot of but should, because these shelves of night stands save space and material and I think that this type of design allows for minimalist design to actually be more recognized and appreciated, check it out!
1. 77 Glebe Street
This first bedroom has a simple color combo that surely is calming and quite nice to the eyes – except for the accent pillows and the frame on the wall, this bedroom does not surprise us with bright colors, and I think it's a good thing – we go to our bedrooms in the hopes of being able to rest.
2. Beach House Bridgehampton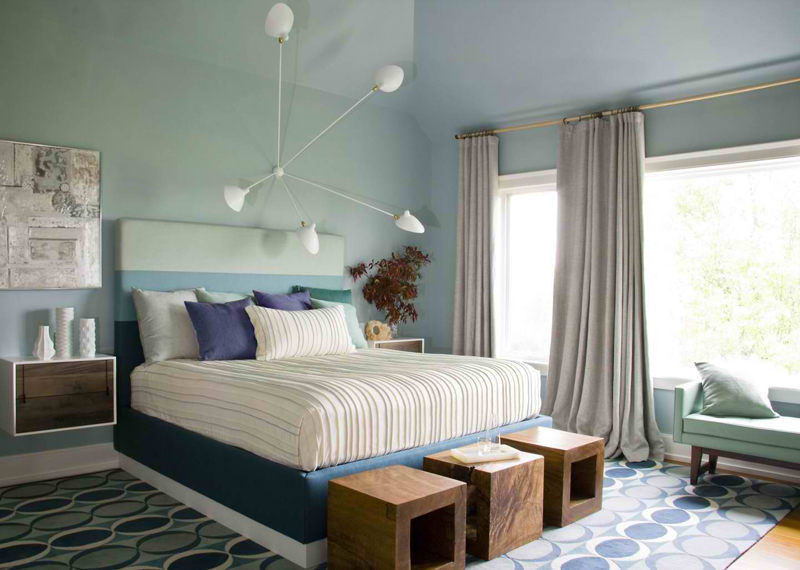 I love how this bedroom has enough blue in it to last the entire year or something; this bedroom sure is blue in every angle but is not to annoying to look at. The large bed looks comfortable enough to rest in and the wood works in here – the night stands and block ottomans look fascinating.
3. Brentwood Residence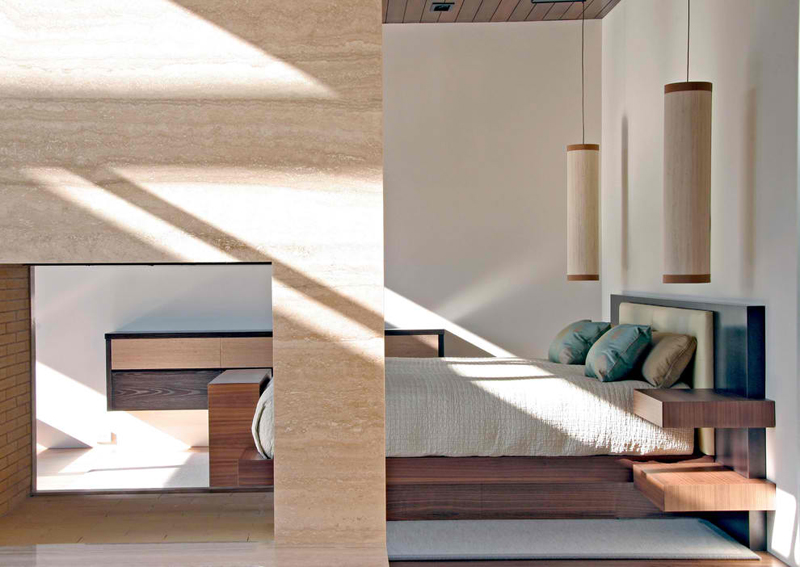 I like this photo because of the angle where we can see the night stand clearly. It sure looks like it's connected with the head board. The contrast of the wood colors looks real nice and played well. Even the pendant lamps look perfect for this bedroom.
4. Curved House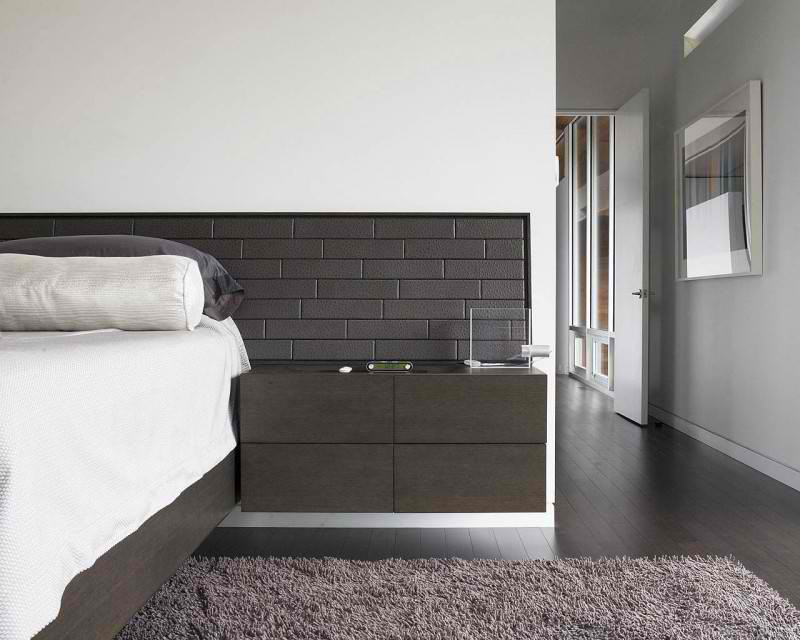 The black and white look and feel of this bedroom sure is pretty – the black brick head board looks great because it gives the wall a bit of texture and the black wooden night stand sure looks perfect!
5. Fifth Ave & 69th Street Minimal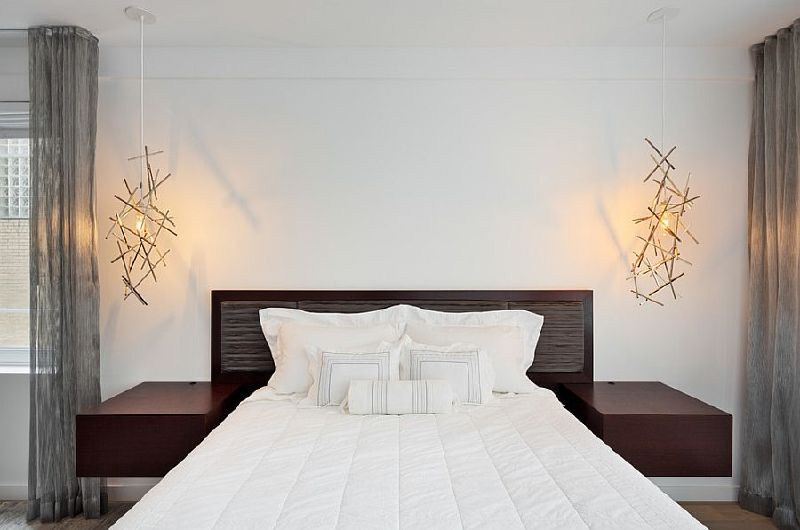 The pendant lights look really unique and somehow give this bedroom a bit of personality. The simple white bedroom sure looks comfortable enough and at the same time it allowed for things like the pendant lights to actually make this place a bit more prettier – it's not a bad thing of course, but then, this bedroom sure has a statement piece because of that.
6. Fontana Penthouse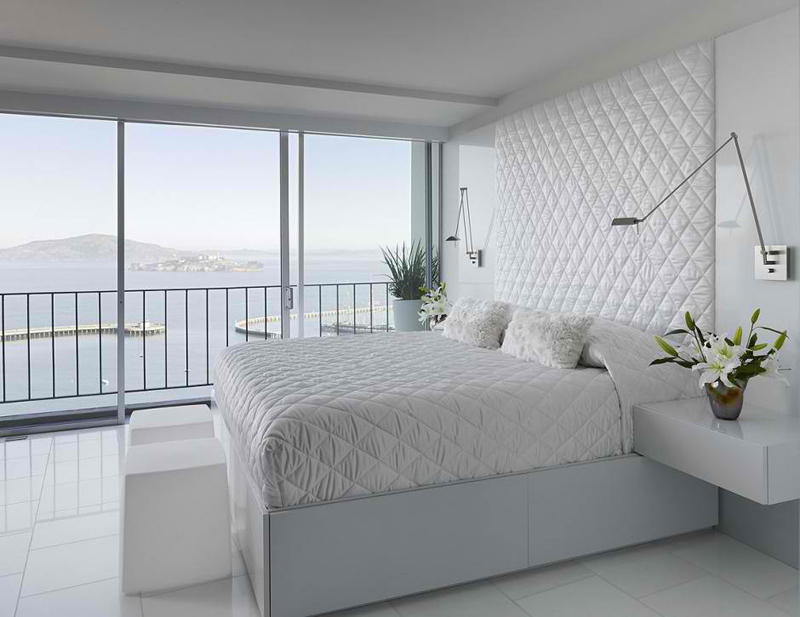 What a beautiful bedroom! With an additional spectacular view like that one – I think this space is paradise! This all-white bedroom is just designed perfectly to fit that genre – heaven and perfection!
7. Grand Army Plaza Loft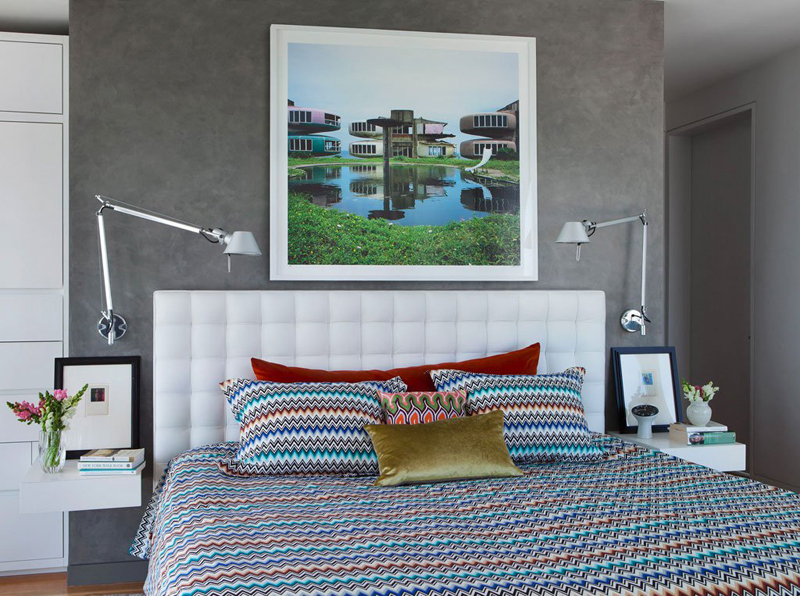 I love the design and colors of the linens and the pillow cases – it gave this grey-colored room a bit more color and funkiness that it needs! Plus, because of all this color, I feel like this bedroom belongs to a young person.
8. Greenwich Village Townhouse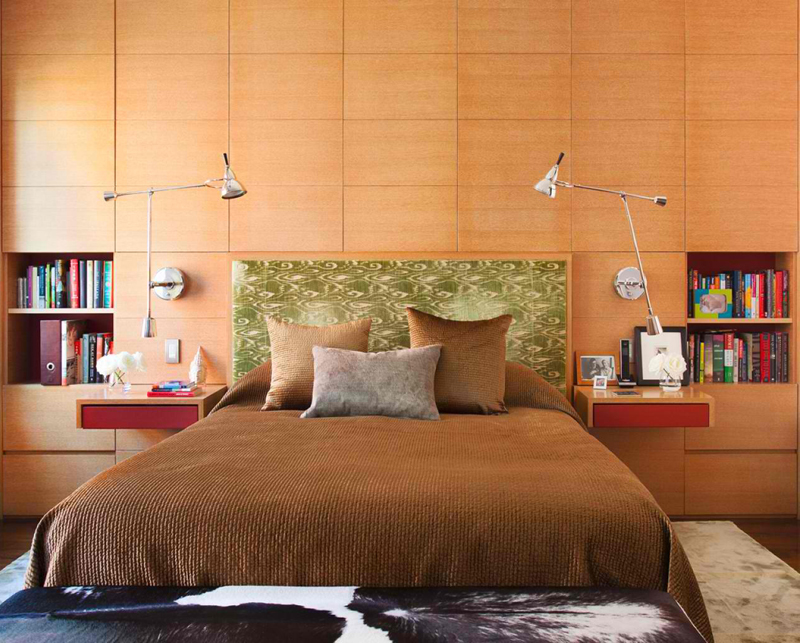 An entire wall that could possibly be cabinets – pretty much a cool idea to create an entire wall made of wood that connects everything from your cabinets, head board and the night stands, and well, the bed too. Love the personality of this bedroom.
9. Hurst Avenue Residence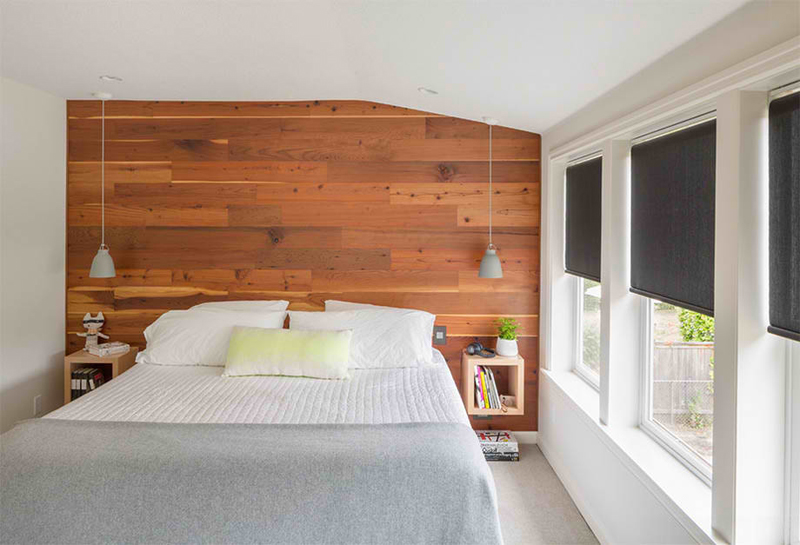 Wooden accent walls – especially the ones made from pallet is really interesting for me; I like to think that these are repurposed wood that the home owner wanted to use again to add as accent in the house which gives any space the drama it needs. The box-type night stands sure are pretty wonderful and youthful!
10. Lancelot Place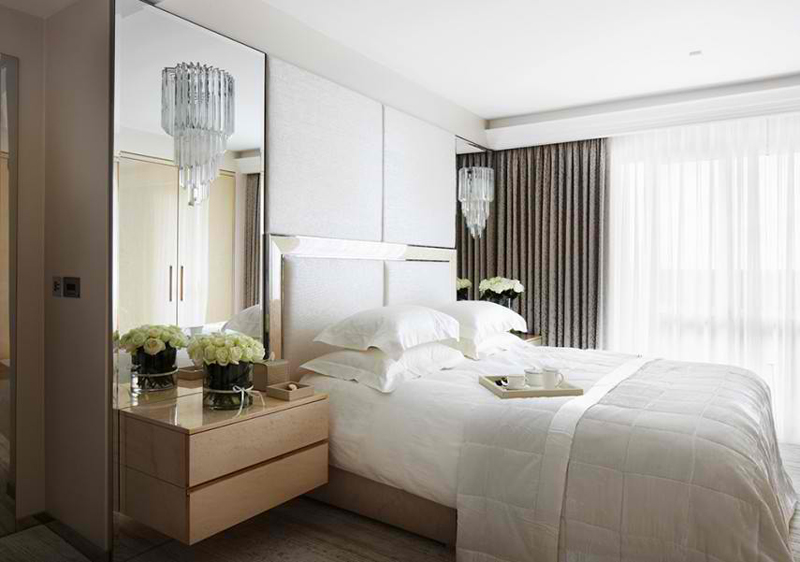 Featured this bedroom a few times already because of the wonderful details that it has, and this time around, something that sure is pretty – its night stand! The design of the night stand is sleek and sophisticated that matches the entire look and theme of this bedroom.
11. Mid-Century Modern Residence
This bedroom looks incredible! From the gorgeous bed to the window (and definitely the view), the night stands with their beautiful lamps – this bedroom is just made for rest and maybe some recreation!
12. Midtown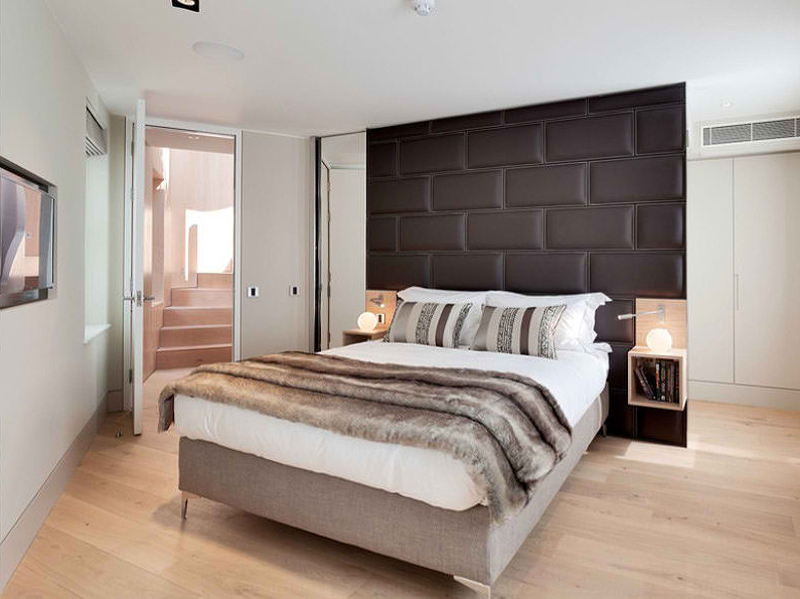 In the heart of London, you'll see this home with this beautiful bedroom! The simple look and aura of this bedroom is fit for young people fresh out of college and out to hunt the jobs they are after. The accent wall, the bed and the night stands sure are the things that complete this room and make it home!
13. Montauk Beach House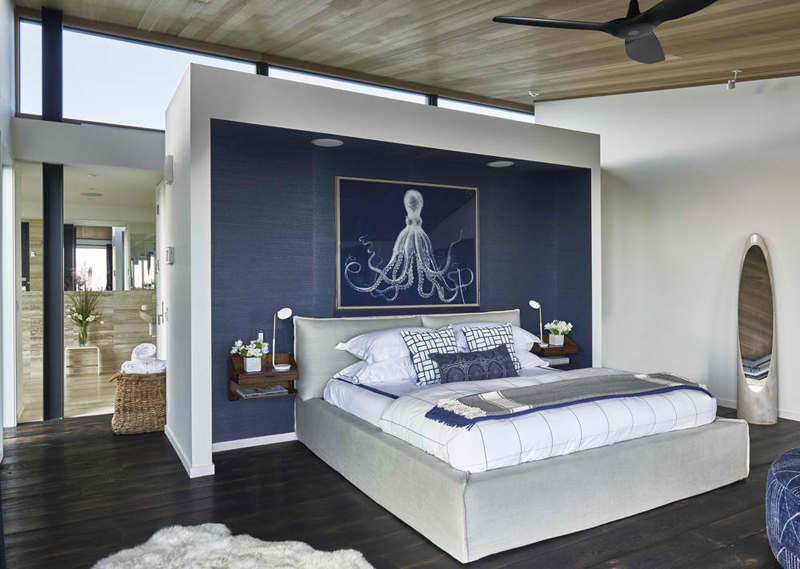 I love the picture on the frame above the head board. I think I might have seen something similar to this photo somewhere; it complements with the color of the accent wall and contrasts the color of the bed.
14. New American Home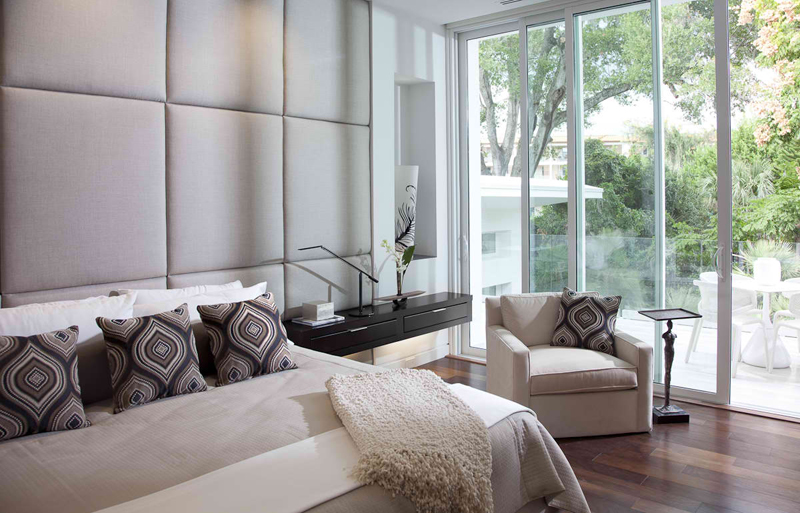 The tufted accent wall is one of the prettiest walls I have ever seen – they look and feel like something in a movie house or an expensive hotel would have; and if you have it at home, it sure adds luxury and style to your bedroom – and girls just love that!
15. Port Washington Residence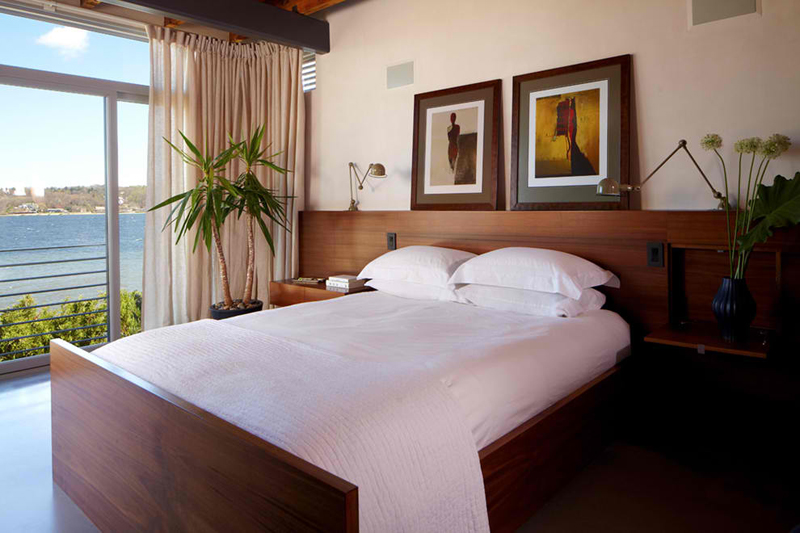 This modular bed frame looks a bit stiff, but because of the comfortable looking foam and pillows, I think this bed could actually work. The view of the sea is a bonus – a bonus anyone would actually want!
16. Sagaponack Cottage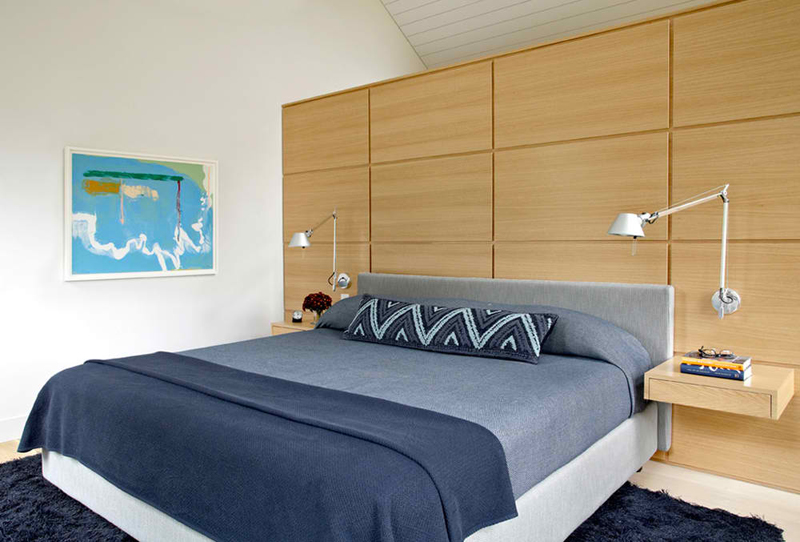 I am pretty much interested to know what is on the other side of this wooden wall, we see that there is actually some space from the wall to the ceiling. At this angle, we could almost see that the bed is floating too; it's possible, but whatever the case, I think this bed is comfy and cozy!
17. South Coogee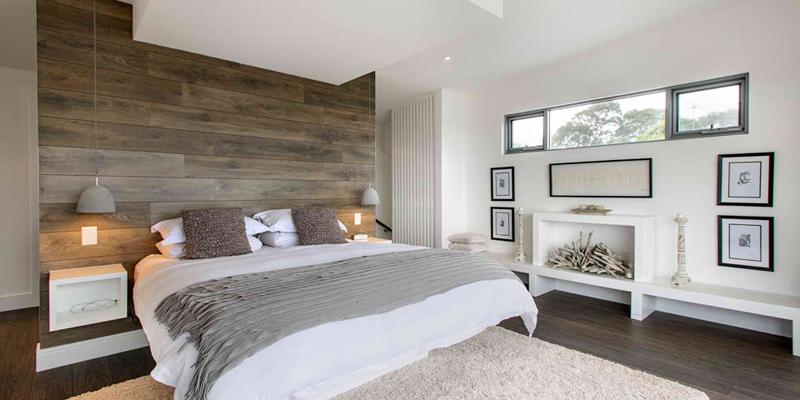 This white bedroom is accented and decorated with the right things and I think that this space is actually gorgeous! From the choice of accent wall, the pendant lights and even the fireplace-wannabe below the window looks cool.
18. The Botanica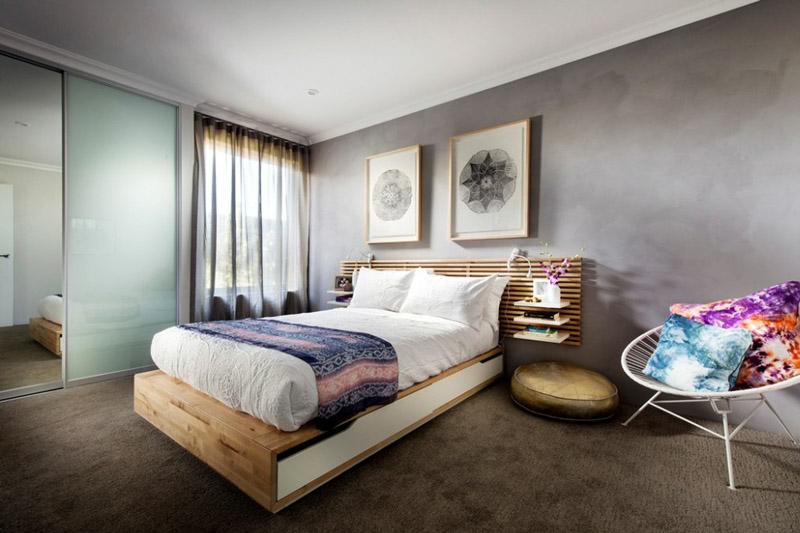 Wherever they got the pillows on the chair, I want to know because I think they're gorgeous and great for decor! It somehow matches with the printed linen above the white one has sends colorful vibes for this bedroom. The plain walls with limited decor (which happen to be beautiful Mandalas) – this bedroom is just stunningly home!
19. Valley Oak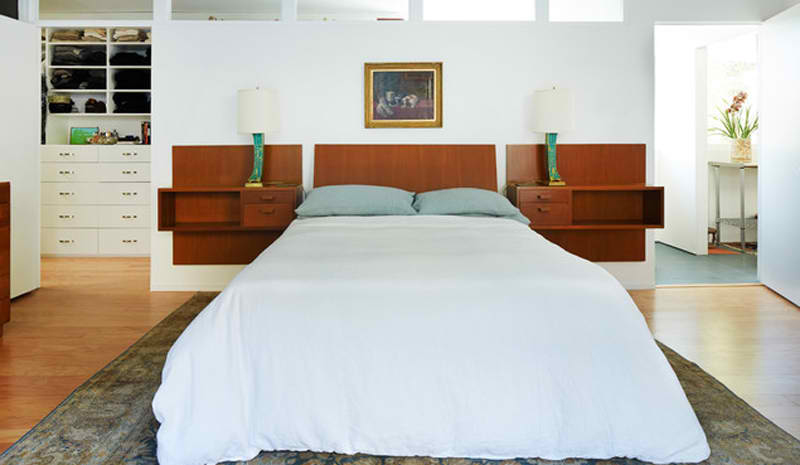 Notice that almost everything in here is white except for the head board? Pretty cool, right? This is not uncommon practice, but I think that this makes for great looks for any space in the house.
20. Washington SQ Residence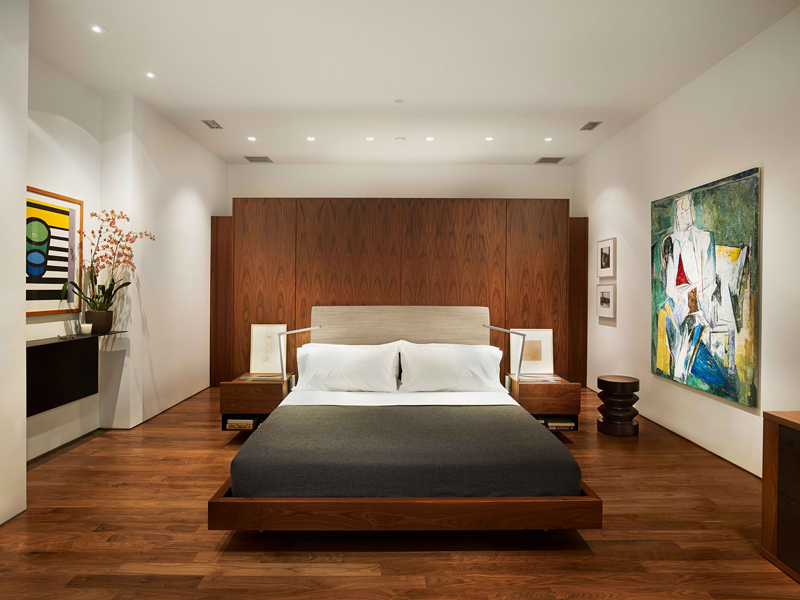 And finally, the last one on the list – is this charming bedroom! Its contemporary look and overall design is something for the books and I mean this nicely, because this sure is one heck of a bedroom to beat!
With twenty beautifully designed bedrooms, I think this list is just another gem waiting to be shown off. This list might be small, but I think that is sure was nice and fun! New furniture design is created every day, and innovations like this one is something that inspires our designers. For more night stand inspiration, check out the 20 Beautiful Bedrooms with Mirrors Above Night Stands and share them with your friends!