Bedford Park House: A Home That Adopts to the Neighborhood in Canada
Most often, we see to it that a home is designed based on the needs of the those who will dwell in it. But aside from that, we also make sure that it will fit into the neighborhood or to its surrounding. We see to it that it doesn't damage trees, plants and other natural features around it. This is what the owners of a home in Toronto, Canada wanted to achieve.
Alex Tedesco is a senior associate at LGA Architectural Partners who was requested by his cousin to work on their Bedford Park House. The owner wanted "to protect the very rare and mature magnolia and Japanese maple trees on the site; to create a house that could evolve with the changing needs of their large family; to build living conditions that they could grow old in; and to have a private area where he and his wife could live opposite hours without interrupting one another's sleep". These were the goals of Tedesco's cousin who happened to be a doctor. With that, the house was designed to knit with the neighborhood and applied sustainability by using brick and wood exterior detailing. He even made sure that there is space for the trees to grow when they mature. Come take a look at the home below.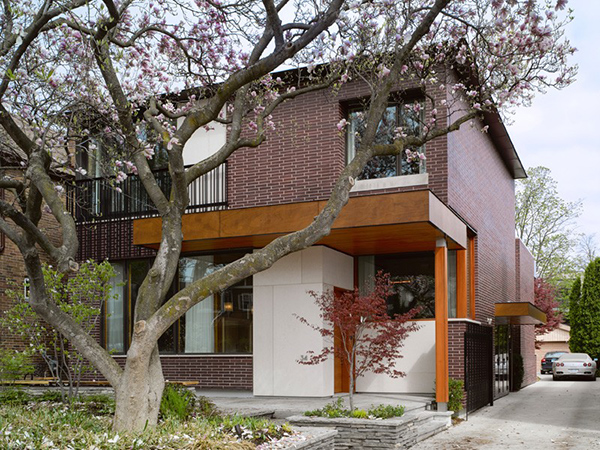 The owners wanted a house that will not just be a place they can grow old in but would also protect the trees around it, that would for sure grow old with them too.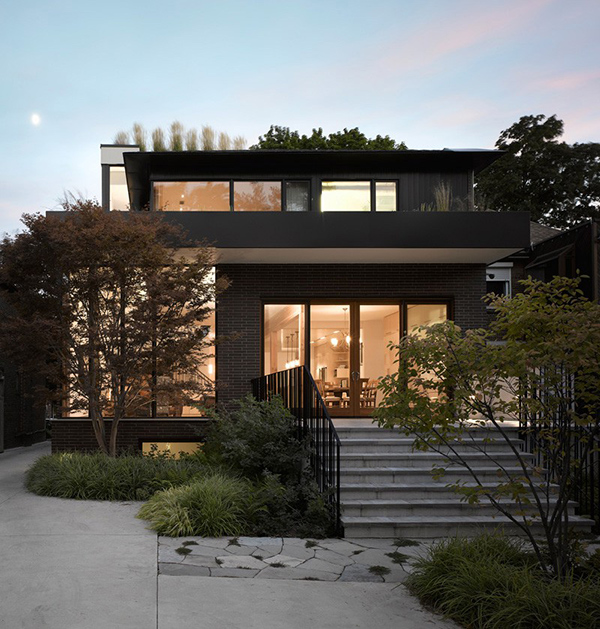 The exterior has a contemporary design in dark gray color and sustainable materials.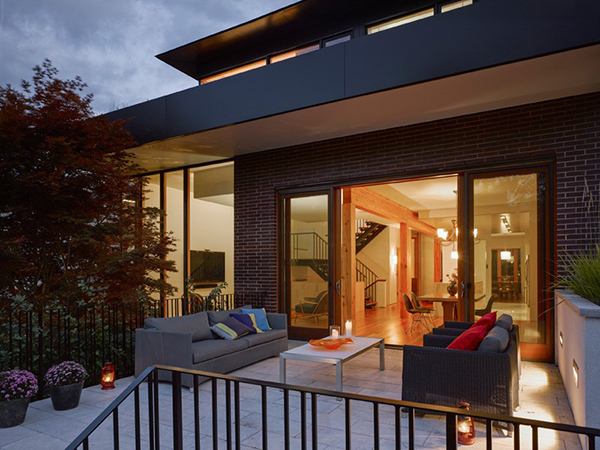 It also matched the house's scale and setback to the neighborhood. The height of its windows are also aligned with the adjacent homes.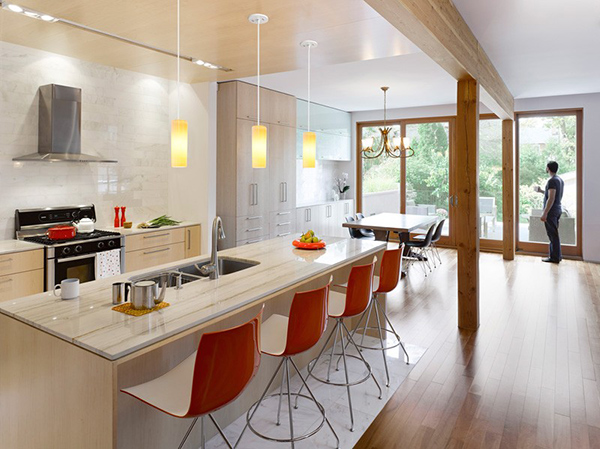 The interior views framed the trees that the family could enjoy.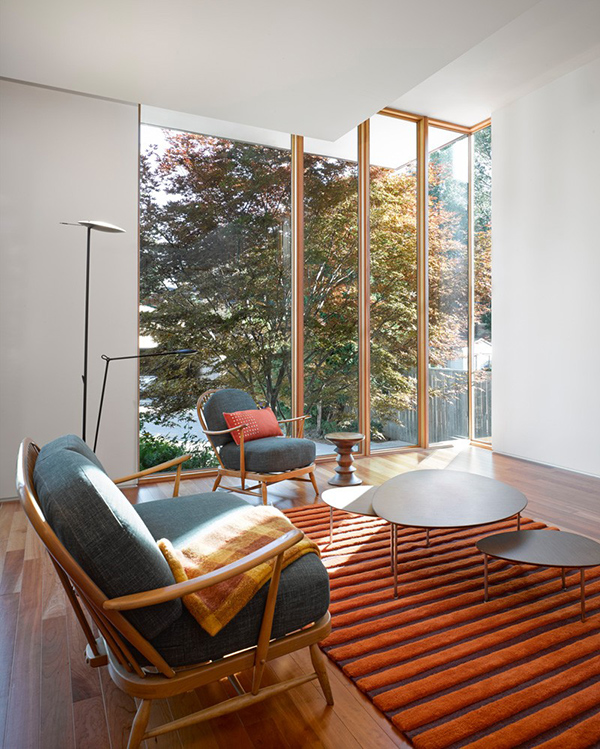 You can see how relaxing the space is especially with earth tones used in the interior.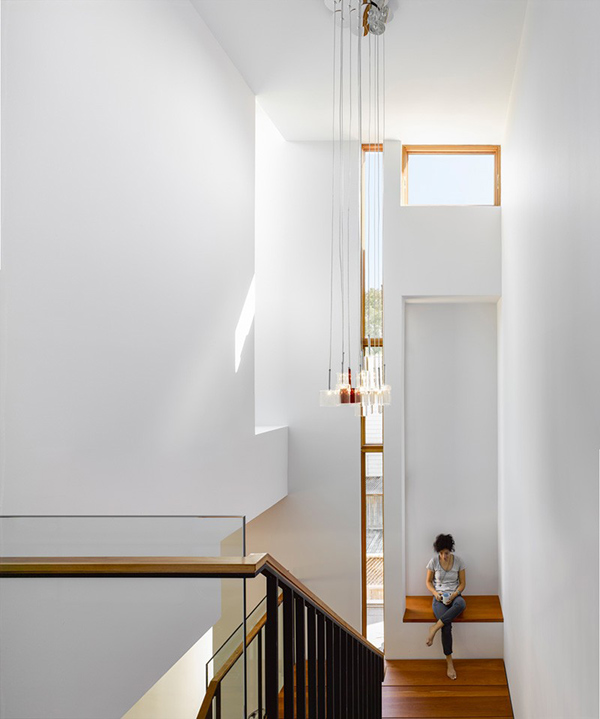 With its high ceilings, the house looks even more spacious. Seen here is the staircase area with a built-in bench.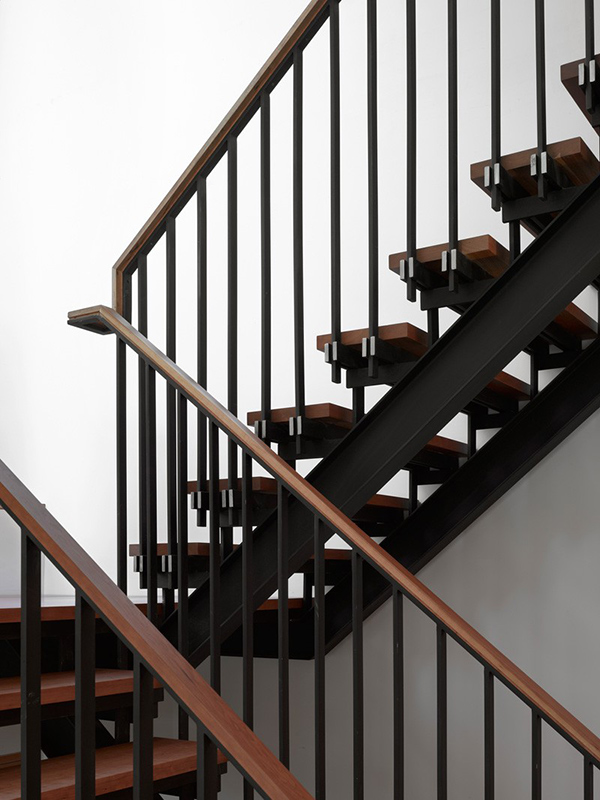 A feature staircase of welded blackened steel is visible from all major areas in the home.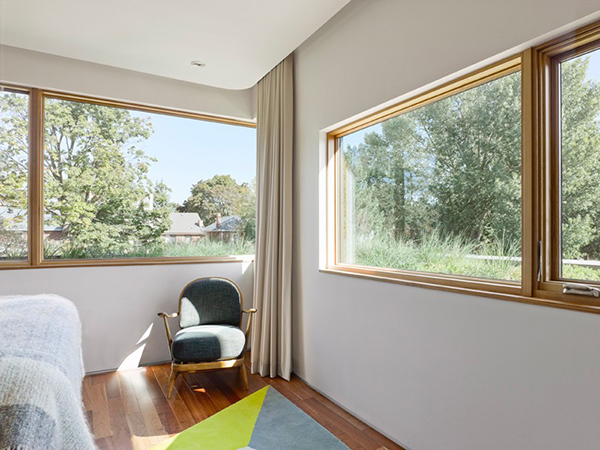 There are also large windows in the bedroom too that allows a view of the outdoor area.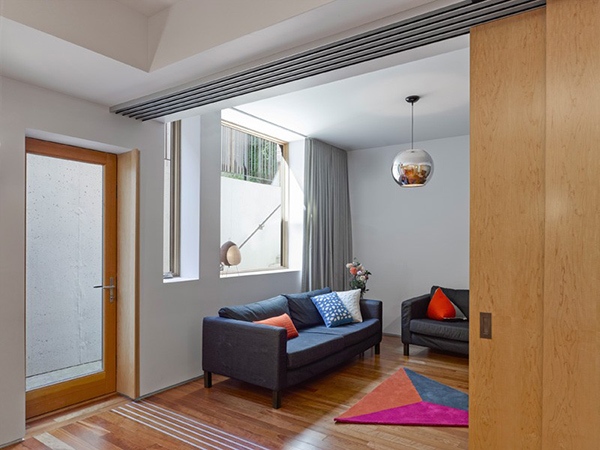 This space can be closed for privacy because of the sliding pocket door that is installed here.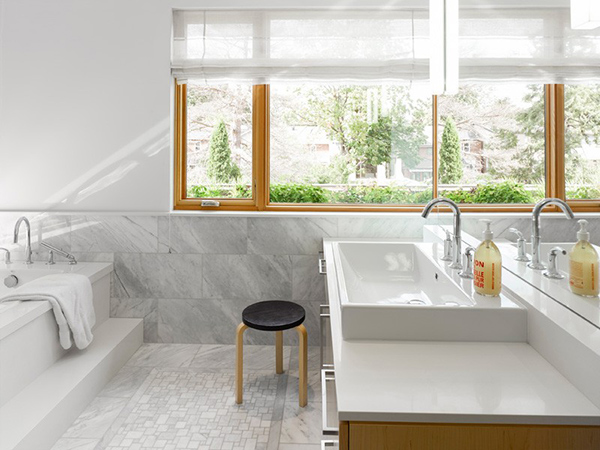 And this is the bathroom that will certainly make you feel comfortable while in it.
I find this home cozy and very comfortable. I also like how it was designed with a consideration of the surroundings and the environment. I can say that the LGA Architectural Partners did a great job to this house design. It was also designed for the future, like an elevator shaft next to the stairwell so it can be used by the owners when they age. This is a house design that is very well thought of. What do you think?