Distressed yet Pretty White Shabby Chic Living Rooms
Shabby chic interiors are lovely and feminine in appearance. It usually make use of furniture and furnishings that looks distressed and antique. It also use lace, floral fabrics, vintage accessories and other items that have signs of wear and tear. It also use the color white and pastel pink but there are also shabby chic interiors that are colorful. You will easily spot an interior with this kind of theme.
A shabby chic interior looks pretty by using aged materials. But even if they do not use new stuff, the overall look is always stunning and inviting. So for today's post, we will give you some living room designs with a shabby chic interior. Check them out and you might even be moved to make a living room with this theme.
Shabby Chic Interior
Living Room Shabby Chic
Living Room
Dreamy Whites Shabby Chic
French Country Shabby Chic
Shabby Chic Living Room
Shabby Chic Old Painted Cottage
Original Dustylu Interior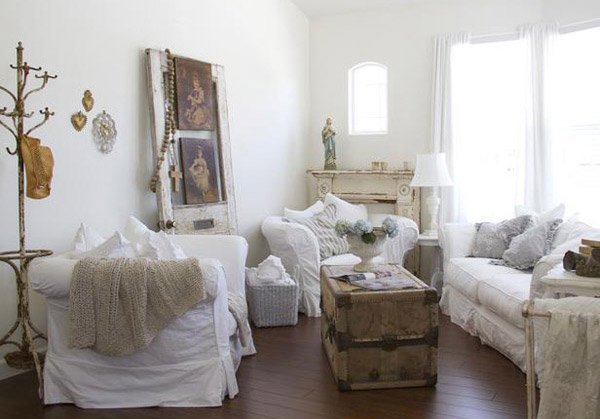 RMS Mandii Floral Shabby
Shabby Chic Furniture
Shabby Chic Living
Dreamy White Shabby
Decorologist Shabby
Our Gathering Spot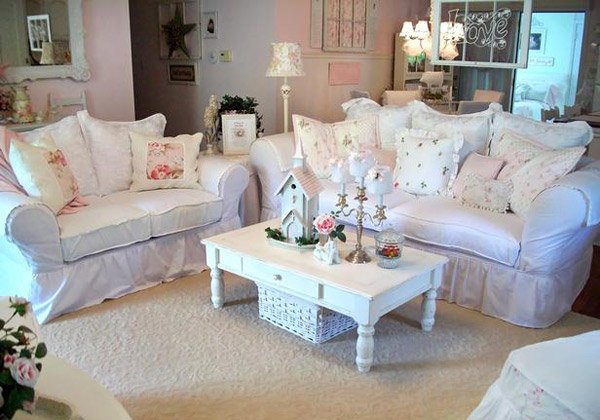 Interior Shabby Living
These shabby chic living room designs are very lovely and would make your home truly inviting. Isn't it amazing that even items that are wear and tear can still look great? Well, there are really lots of things design can do. You can achieve this kind of look for your own living room. You can also try to check other living room designs for your inspiration. We have Living Rooms with Pretty Print Themes, Modern Chic Living Room Designs and many other living room design inspirations that we have collated for you.