If you ever plan on channeling your inner love for Mother Nature, spicing up your room with green is the perfect choice! One would ask, "Why?" It simple – green is refreshing, inspiring and calm; just like Mother Nature. And as much as green is a great color to choose, pairing it up with other colors can be quite a task. Adding hints of grey may actually do the trick though. Even though grey is not technically a color, it's a great choice for basically anything. It's fashionable, it's hip, and just like black and white, grey never goes out of style.
A grey living room would look both formal and stylish, and adding different hues of greens to it, makes a whole lot of difference. Grey may be a tricky color to pair with, but when mixed just about in the right amount; the space you are designing will make anyone speechless. Today, we will be showing you that even when grey are not really that dynamic for a color, adding some greens as accent will definitely create a great focal point. Check out the 15 Lovely Grey and Green Living Rooms we have prepared for you!
C.R. Laine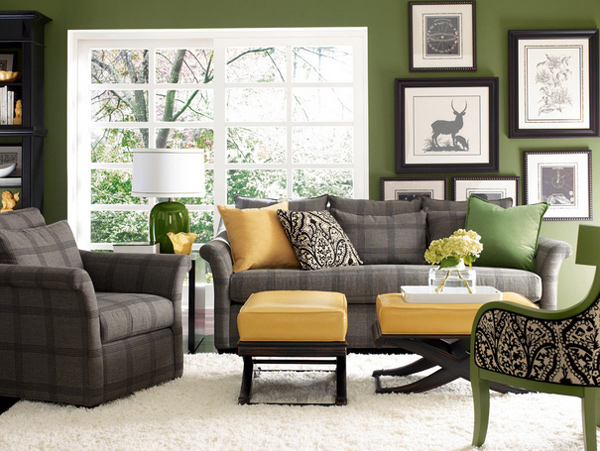 Grey Loves Green
Cow Hollow Historic Home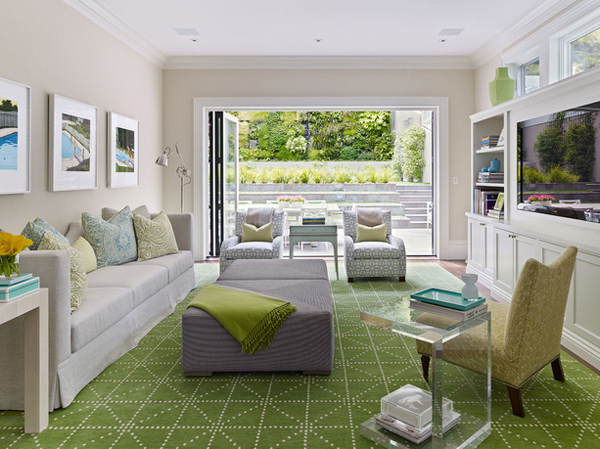 DWR Living Room Remodel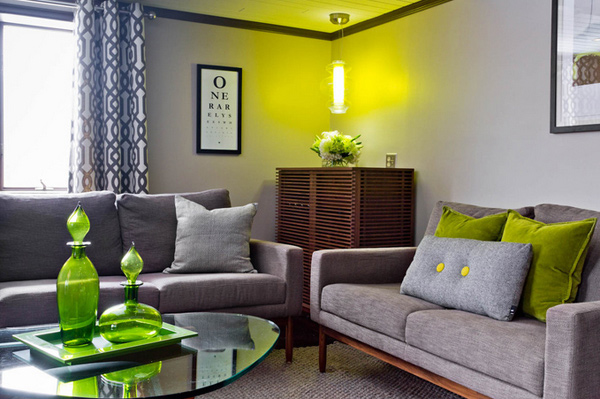 Festive Colors Living Room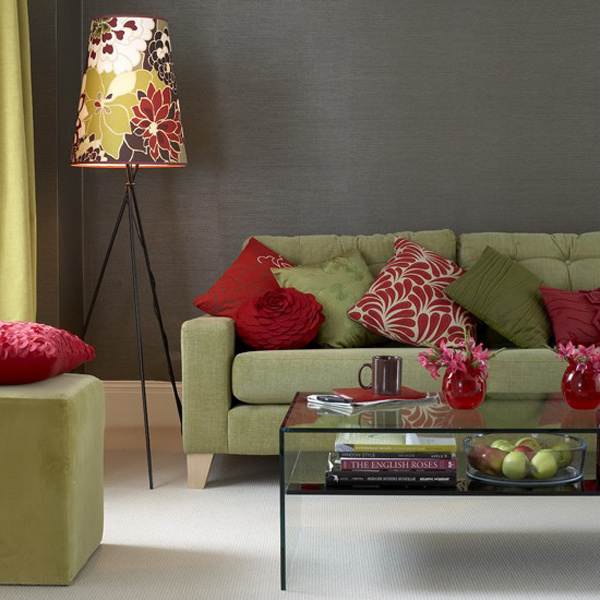 Upper Eastside NYC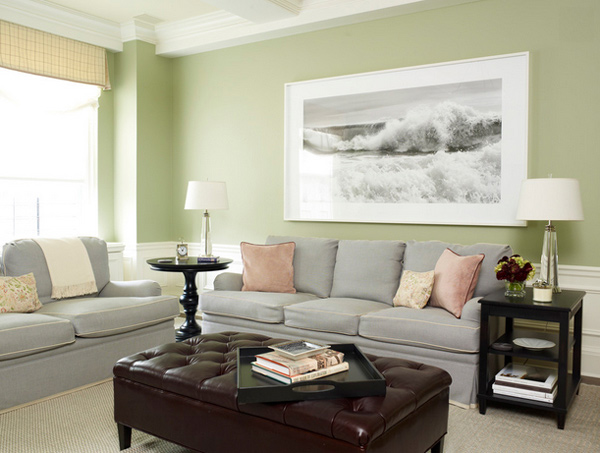 Kaplan Wright House LA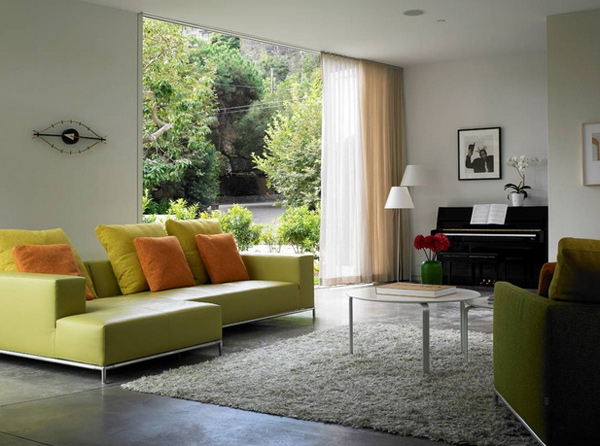 Leaf-print Country Living Room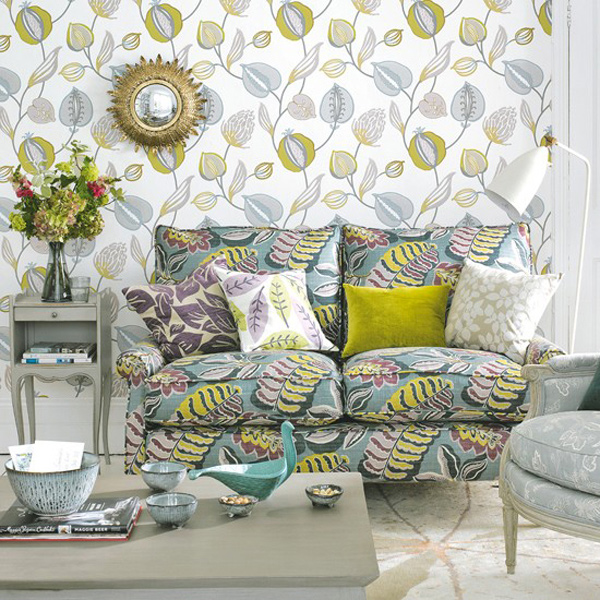 Melbourne Contemporary Living Room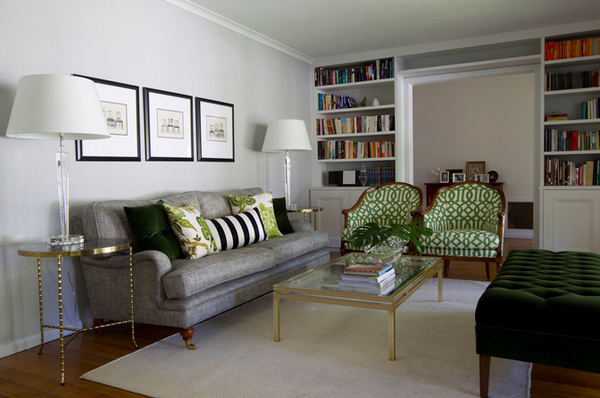 Noe Valley Two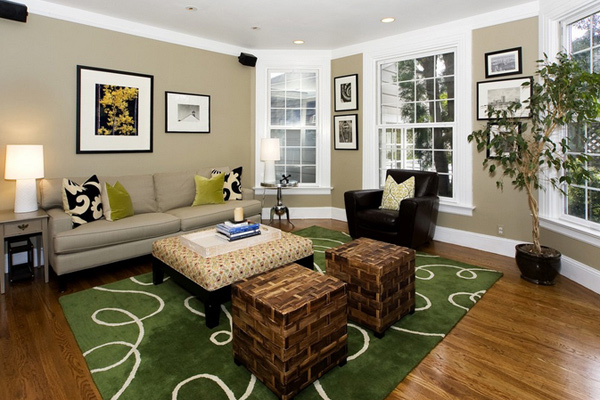 Miami 2804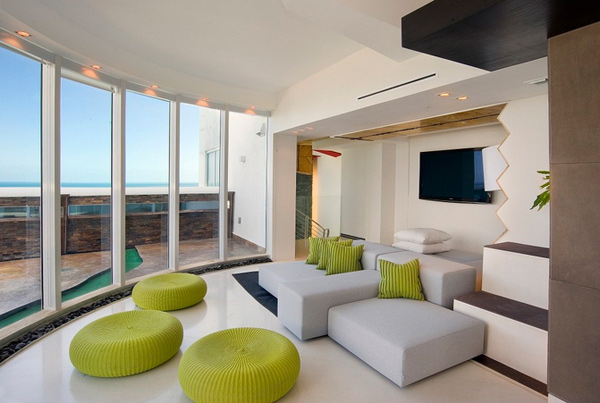 Palmer Point Road Residence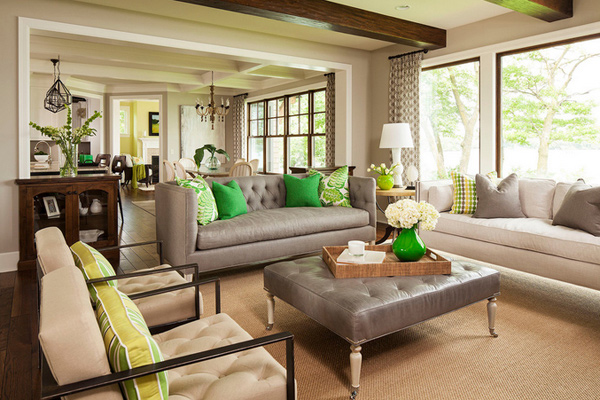 Somerly Clubroom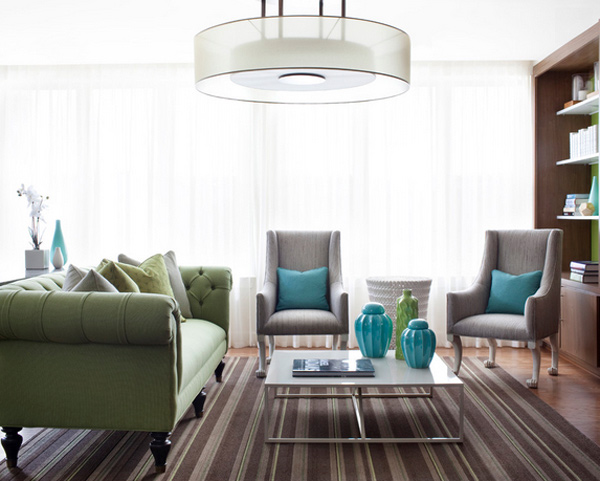 Stern Turner Home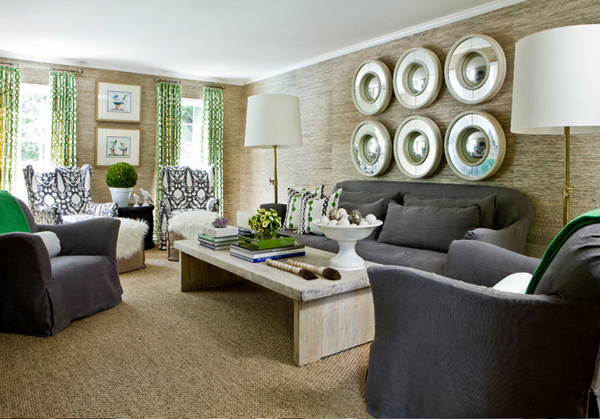 Tholen House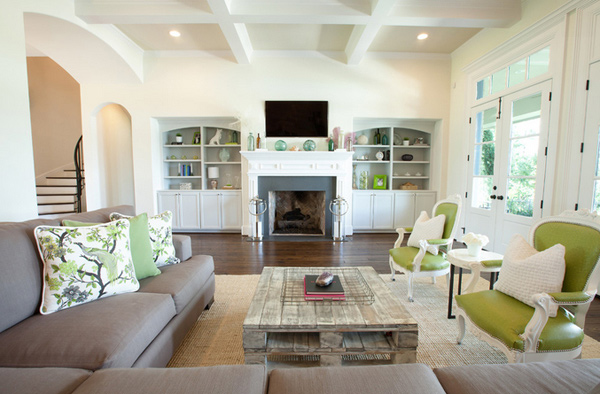 And there you have it, our 15 Lovely Grey and Green Living Rooms! Keeping in mind that green was pretty much the accent color for all the spaces above, we have to remember that even though grey is a color with character, it's still considered a neutral so a complementary tone is always welcomed. To avoid a dull interior, you can try playing with textures and patterns just like the samples above. For more grey living rooms with grey as the focal point, check out the 15 Fascinating Living Rooms with Grey Accent and tell us what you guys think! Have a great weekend!



  Inside this e-book are exclusive collections  
  of  modern interior designs. 
  Get a dose of  home design  inspirations 
  around the  world.