Contemporary Travertine Dream House in Serangoon, Singapore
To maximize the usable area and to incorporate greenery, the designer utilized the travertine copiously into an architectural finish inspired by the Italian urban-scape. This house is planned as a two parallel blocks joined together with a glass enclosed bridge. It permits the daylight to freely stream down to the basement spaces. The designer put some thick travertine walls and large overhangs on the western side to reduce the high temperature from the sun during afternoon. The entrance as well as the living rooms and bedrooms are arranged longitudinally to gain more natural cross ventilation and lights from the sun.
Consecutively, the four storied house has one level sunk into the ground and the three set away from the access road to intensify the usage of the land without imposing structure. The gardens and water bodies are spread all through the house to have a room for green and blue breathing spaces. Meanwhile, the living room and dining room are located on the ground floor in front of a swimming pool and a fish pond. The entertainment and guest rooms in the basement are open to the sky. It has natural light and ventilation that comes from a sunken moss garden in the courtyard.
On the other hand, the third storey flat roof is intended for both a recreational deck and a roof garden. This house simply presents a modern residence that is close to nature. There are three dimensional compositions of voids, layers and solid build spaces for both quiet, reflection and family interactions. It provides a great ambiance to share each other's mood and moments. Well this modern house is named as the Travertine Dream House. For you to be inspired more, why don't we take a look at the different areas of the house images below.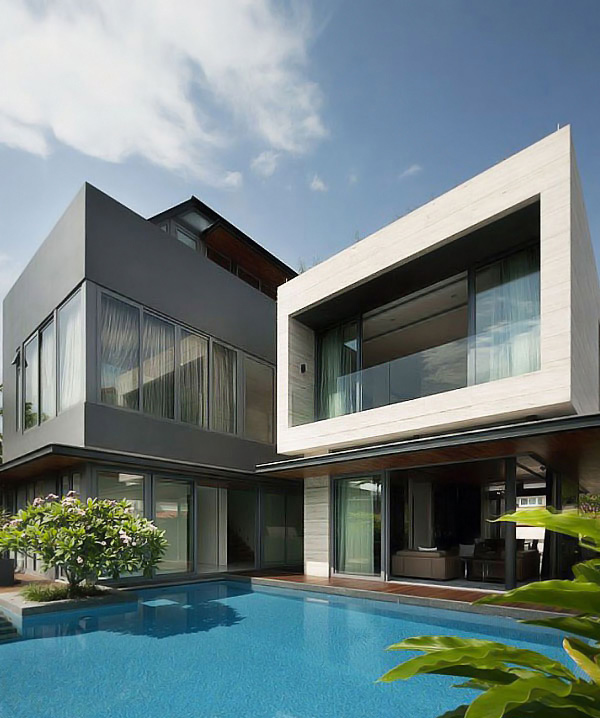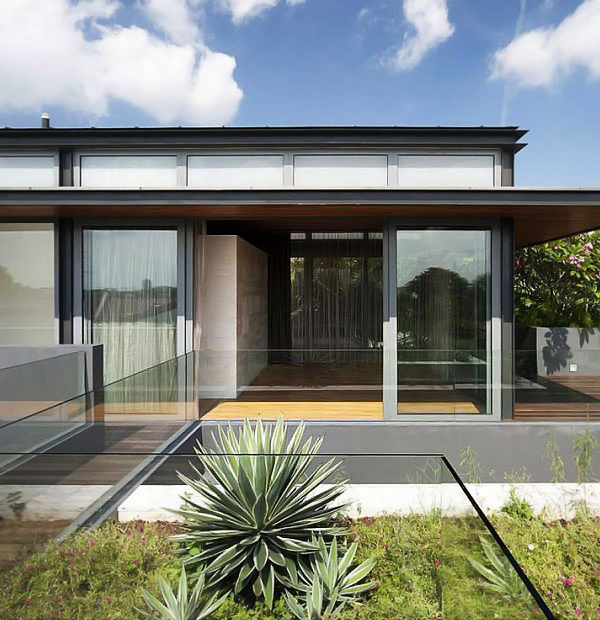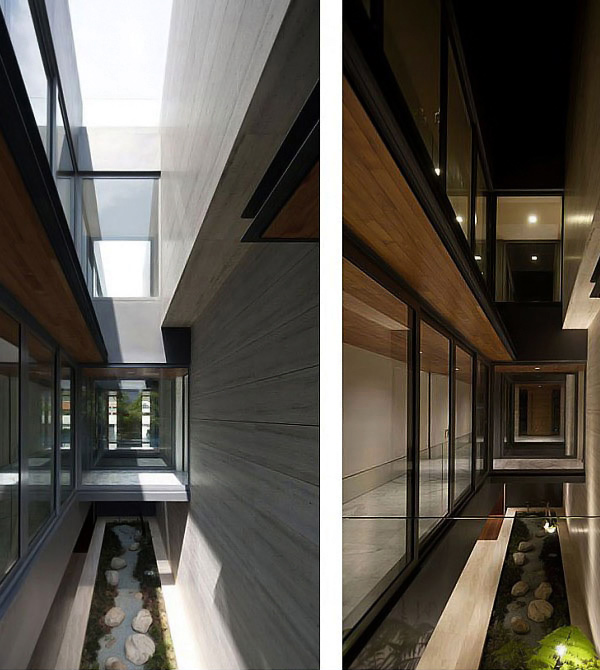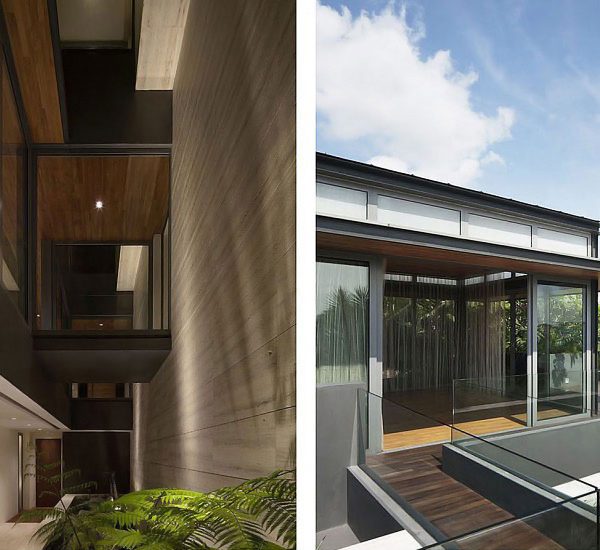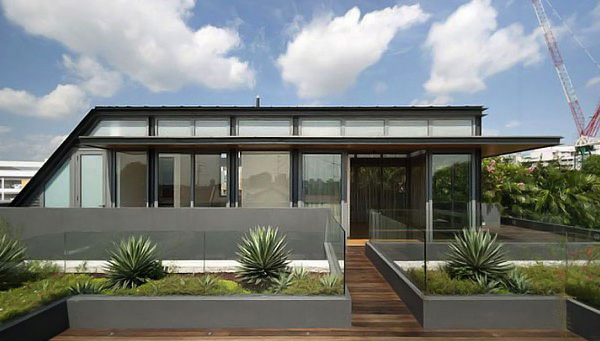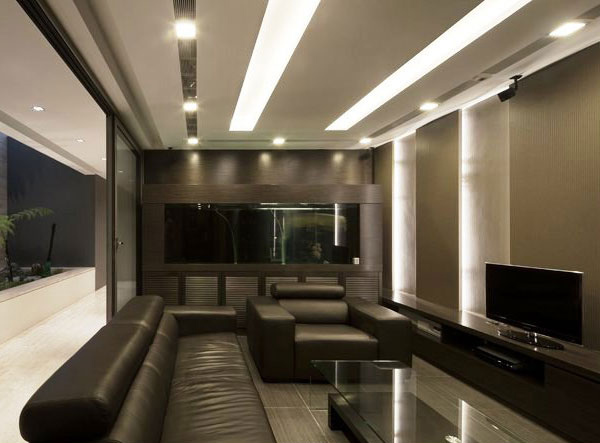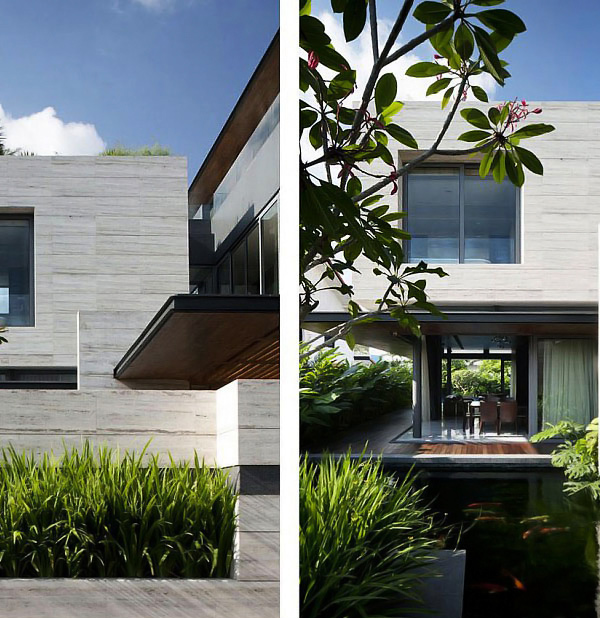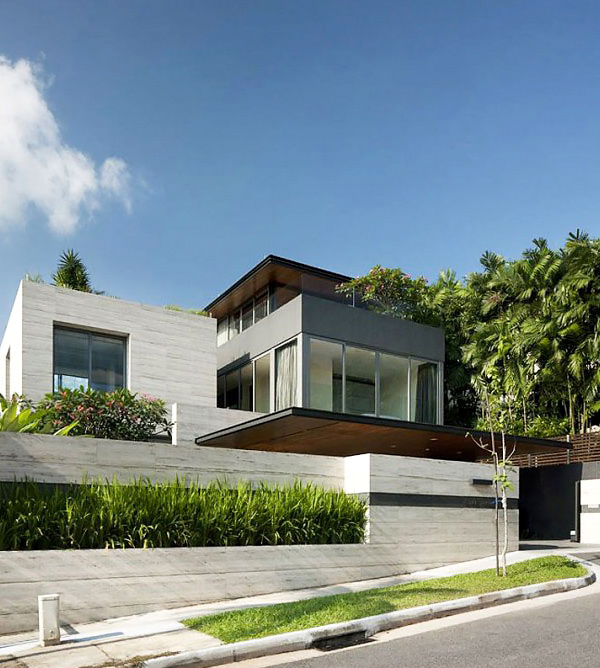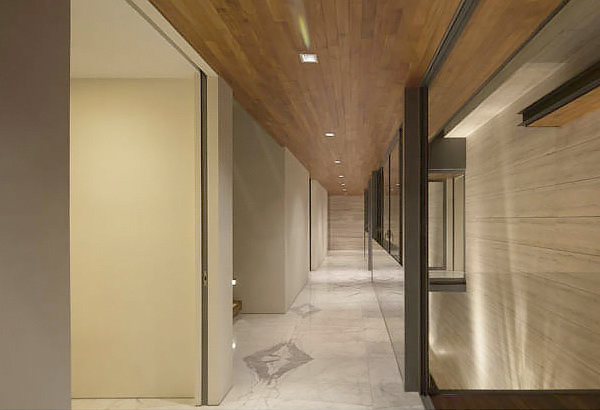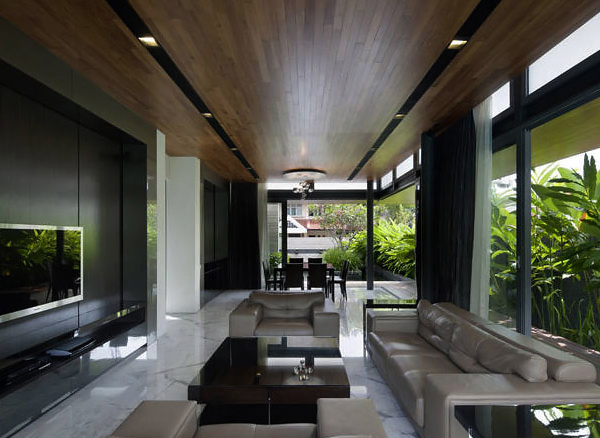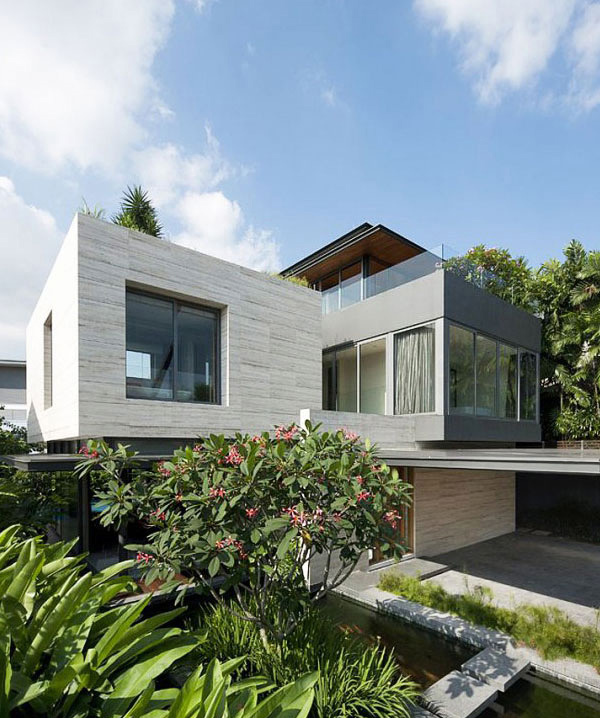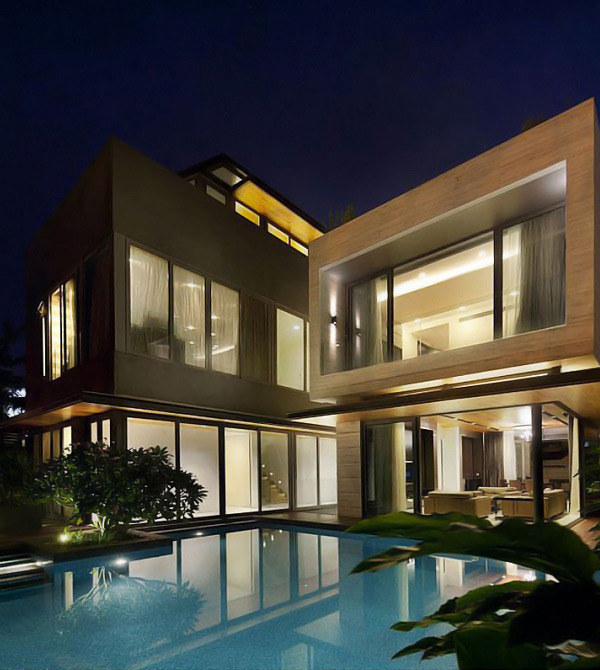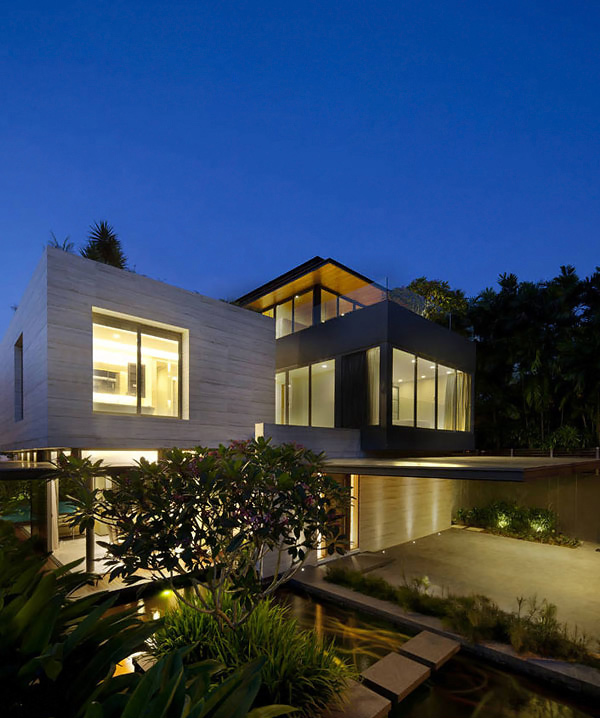 The arrival experience is organized by a number of layers of travertine wall that propose a fragile threshold between the exterior and the interior. The details of this house are intentionally minimal and precise to improve the simplicity of the massing and the combination of the solidity and transparency. Whereas the narrow blocks that accommodates the living room, the thick stone cladding, as well as the numerous levels of gardens and bodies of water guarantee that this house stay cool in the tropical environment.
Thus this house is well ventilated and coated in soft daylight. It also includes a bridge to keep the blocks united. This Travertine Dream house is successfully completed by the Wallflower Architecture and Design. The structure of this house is clearly built with fascinated shapes and connections that allows the design to become a dream concept for any homeowner. Well, we hope that once again you become inspired of this great idea and design of Travertine Dream House.