Barton Hills Residence: Contemporary Living Space on a Hilltop
Hilltops are more than a place to live offering a very vibrant and nature-loving community. Houses situated on top of a hill always get that advantage of wide-ranging views which is the main concern of the owners and architects. And usually, to incorporate the design to its location, woods and glasses are the materials used for construction. Todays featured house design is exactly the same to the above mentioned characteristics of a hilltop home.
This residential house is located in Barton Hills in Austin Texas which is a newly-constructed house covering an area of 2,700 square feet. It was constructed with open living spaces to fully relish the scenic views of private courtyard, the downtown and as well as the beyond views of South Austin. A huge concrete composition with wood and glass is rested in a half-sunken concrete garage that serves as the foundation of this house. The house also features a wide roof deck that is connected with the master bedroom that serves as an outdoor living space and also promotes a more distant view.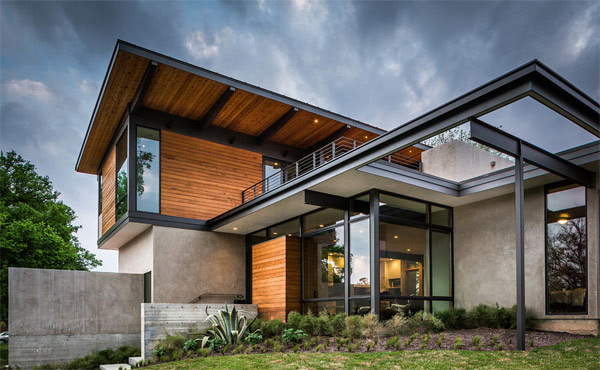 This house is centered in a hilltop, showing its exterior with a wide use of wood and glass.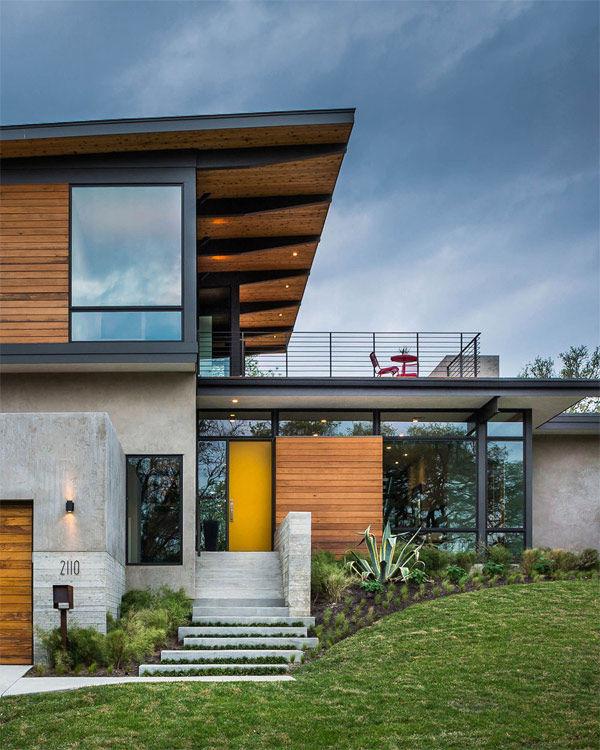 The door that leads to the entrance has a vibrant color that tends to encourage visitors.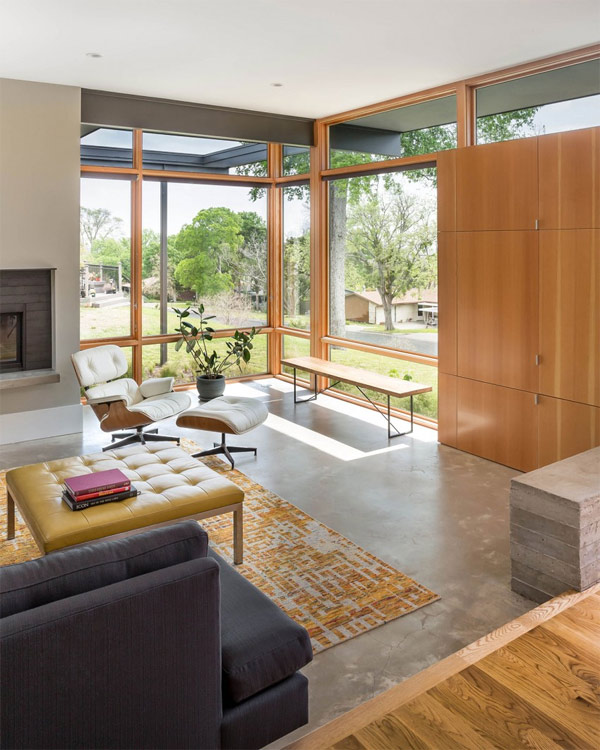 Indeed it is a nice idea to use glass walls to allow enough light to brighten up the living rooms.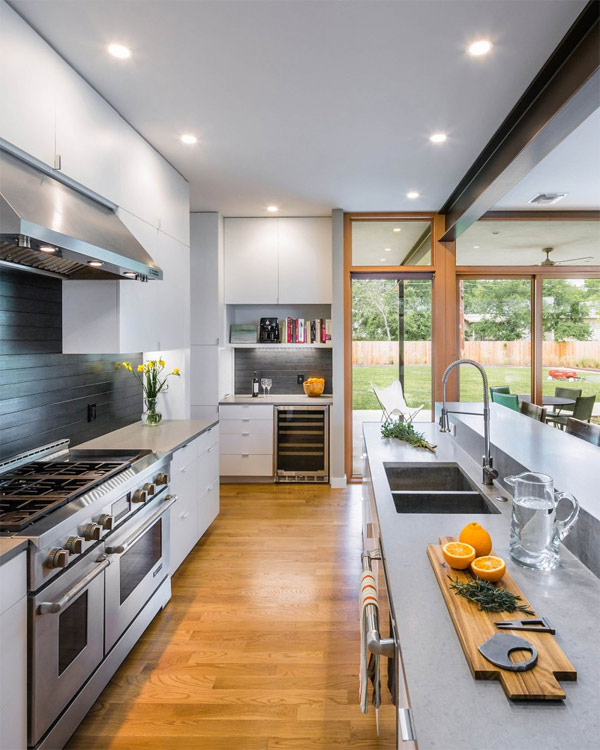 Stainless steels in kitchens are a brilliant idea that matches with textures of wood materials.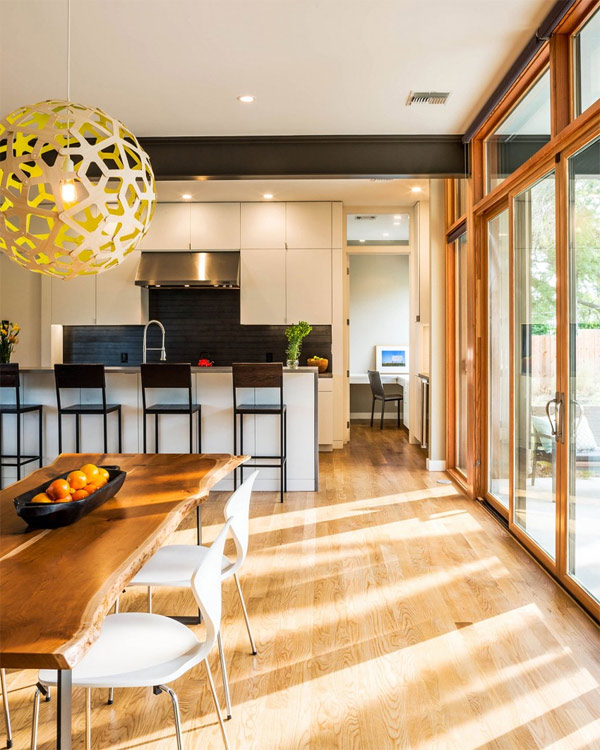 Dining rooms would still get a proper look even with those wooden tables just by adding a beautiful pendant light.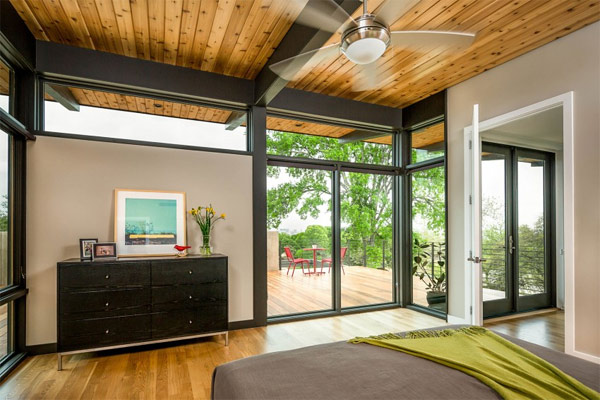 Modern styles will never be complete without terraces outside the bedrooms. It is always installed with window glasses to have a direct view outside.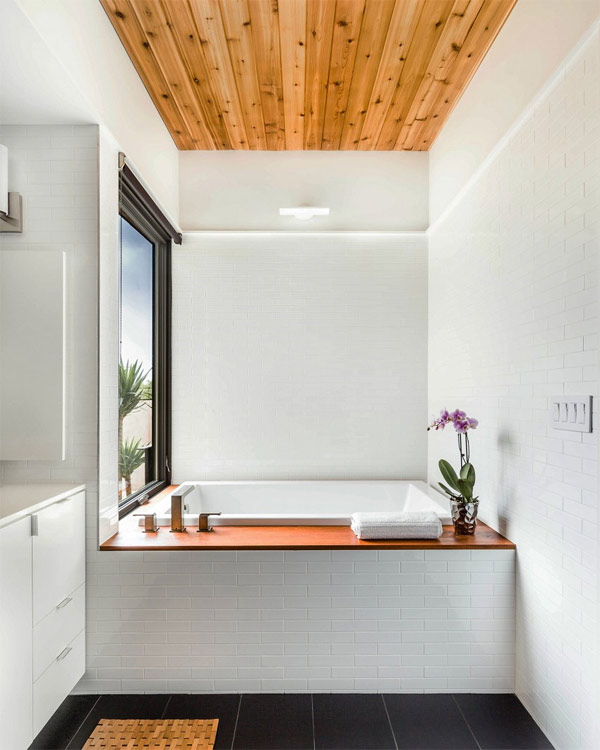 To give justice with the timber ceiling material the bath tub was lined with a wooden color to bring an identical theme.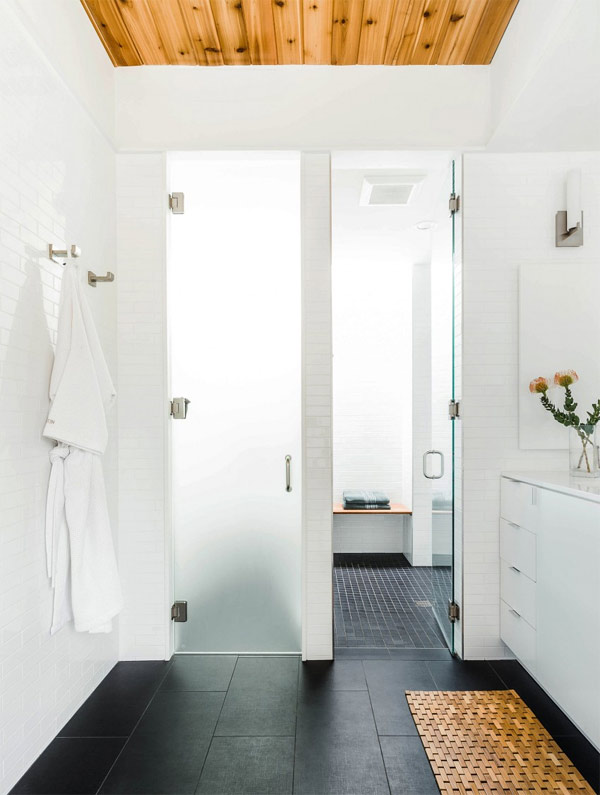 Two separate space: one for shower room and an area to change clothes.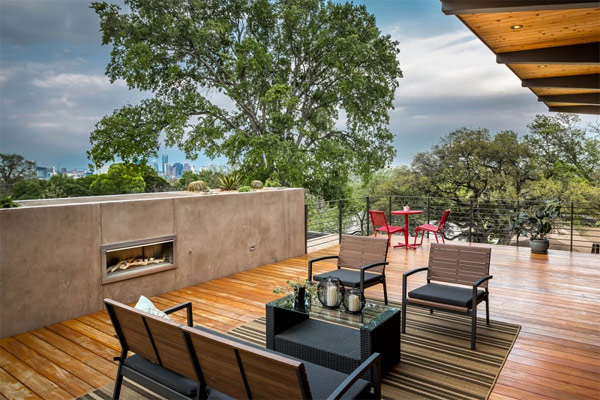 Terraces would always get a warm atmosphere if it is incorporated with fire pits. The timber floorings and metal railings are a perfect match.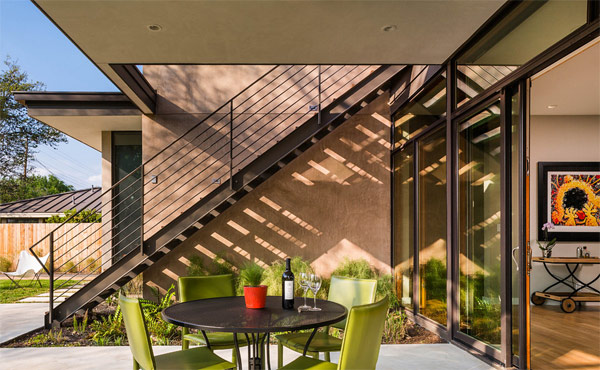 To accommodate your visitors in very pleasant way, open patio that is overlooking to backyards is an idea you need to add.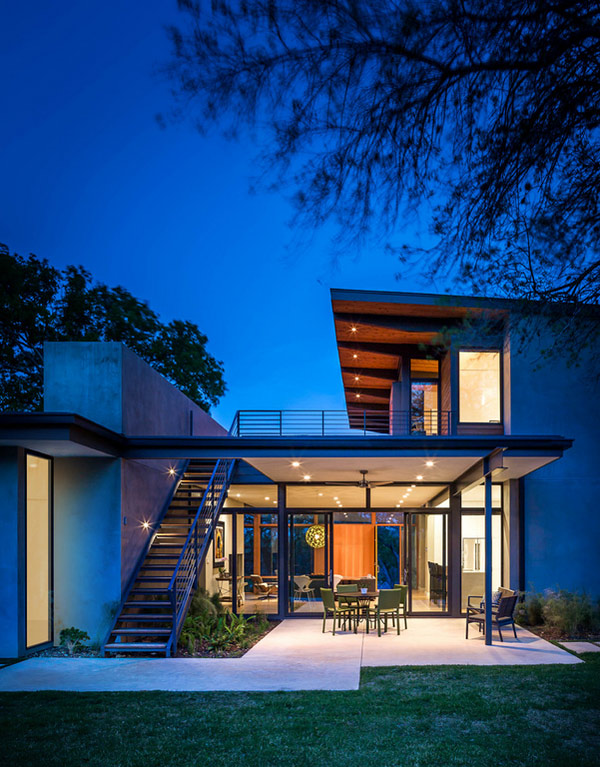 It is always a soothing feeling to incorporate green pastures in your backyards to always get a theme of a nature.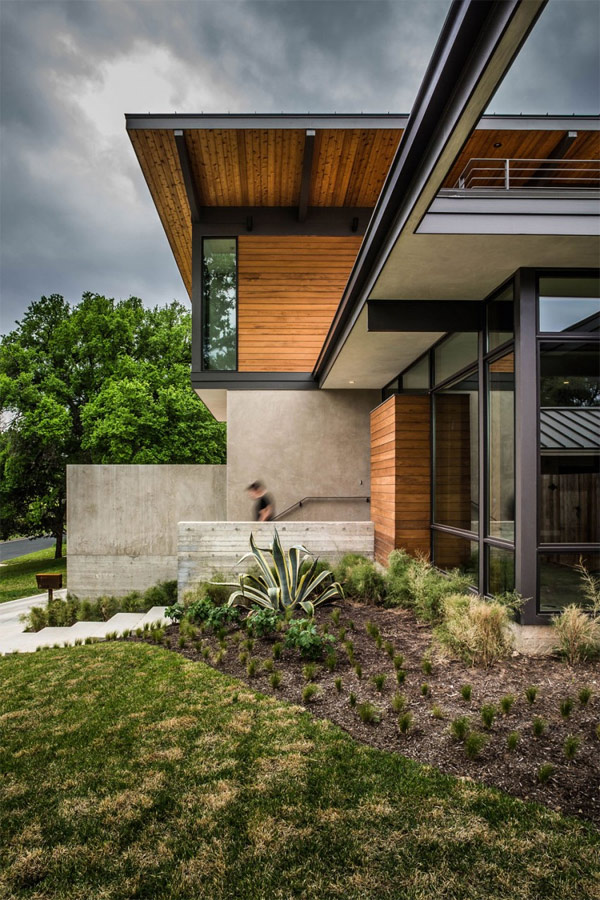 Shrubs, herbs and grasses compliments well to the location of this house.
This construction of A Parallel Architecture ensures that it gets the standard of a passive house. This means that the rigorous design and building standard resulted in a cost-effective, low energy home with fewer complexes of cooling and heating; thus generating a greener building that requires a minor impact of preservation.