20 Clean and Gorgeous White Sofa Living Room
This list may seem out of hand since we have already featured a couple of sofa in the living room with different colors – we had a list of green sofas, blue, black and even red! This time around, we wanted to give you a simpler list with simple and beautiful white sofa living room.
Today, we will be showing you a list of 20 Clean and Gorgeous White Sofa Living Room! They come in different sizes and designs which you can actually check for your future reference since we all know that the color white, like black, grey and other neutrals match any room design. Take a look below and send us some lovin' about what you think about them!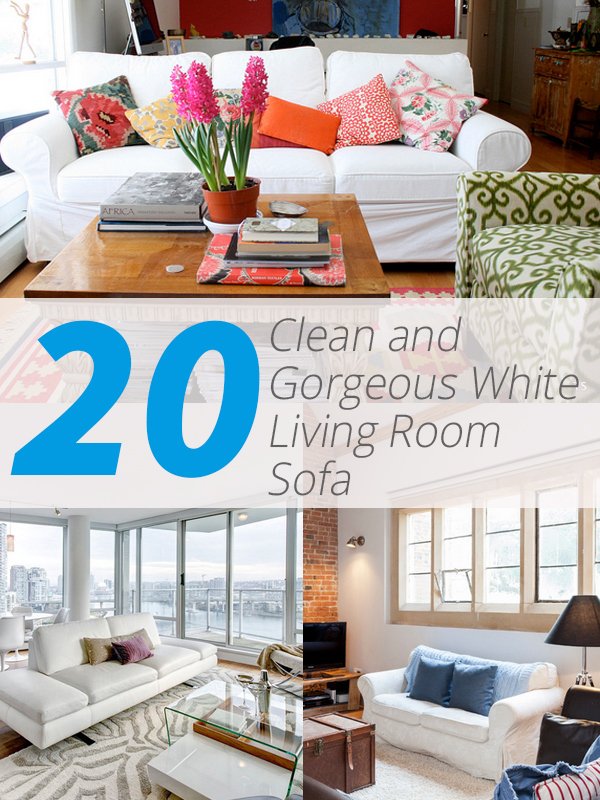 1. 1950s Ranch
Look at how colorful the decors and furnishings this living room have; having a white sofa makes all the difference.
2. Boston Traditional Living Room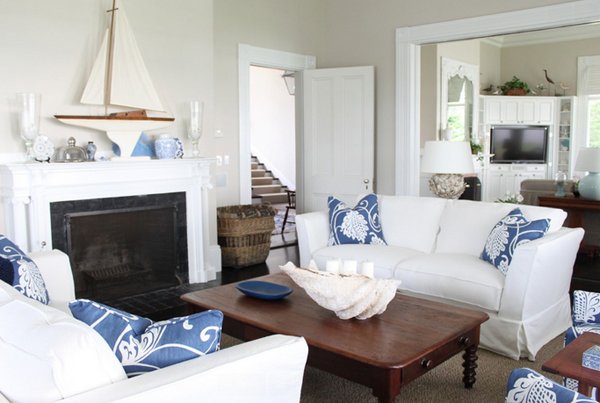 This Boston beach home sure is comfortable looking with its white and blue combination.
3. Burlington Traditional Living Room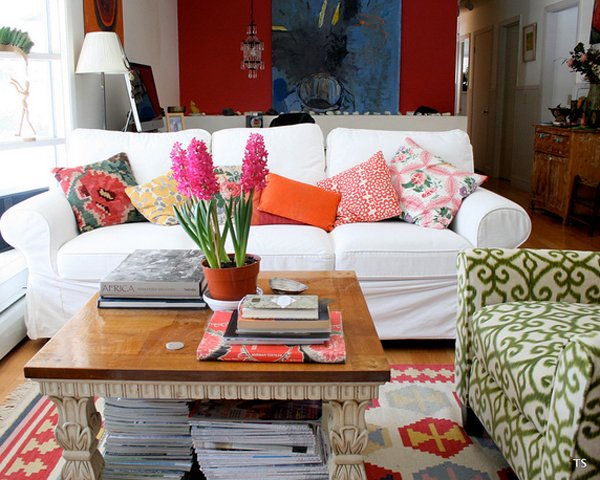 Having a white couch is a chance for you to play with colorful throw pillows like this one.
4. Condo over False Creek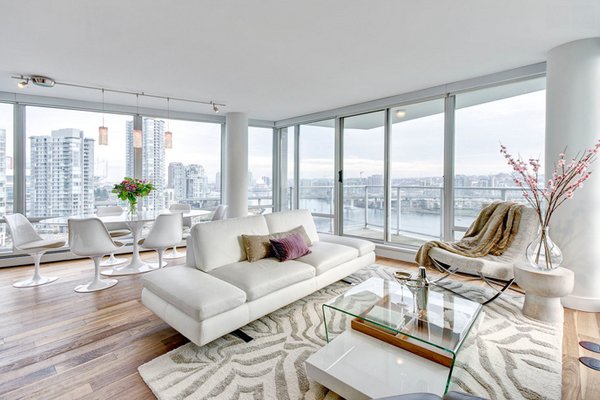 One classy white condo with subtlety and contemporary white furniture.
5. Contemporary Home in Vancouver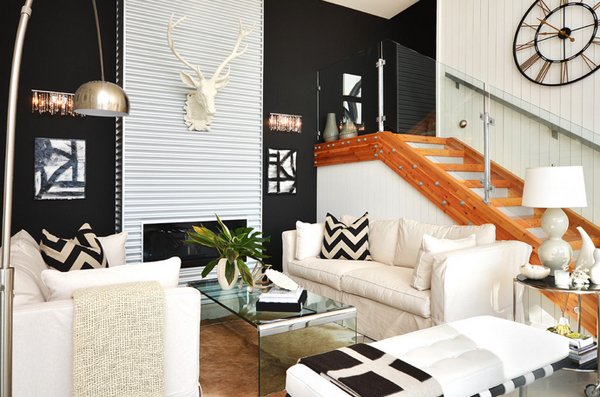 Pretty much a black and white home with awesome and contemporary furniture and decor. The lamp plus the animal head is my favorite.
6. Gilded Manor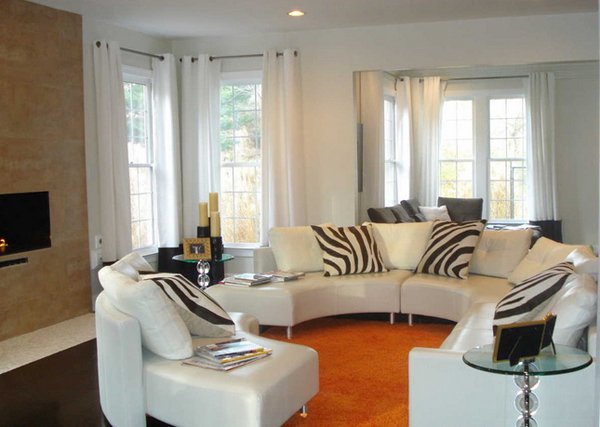 A unique white sofa that allows guests to crowd in the living room and at the same time face one another.
7. Jen + Raymond Cleveland, OH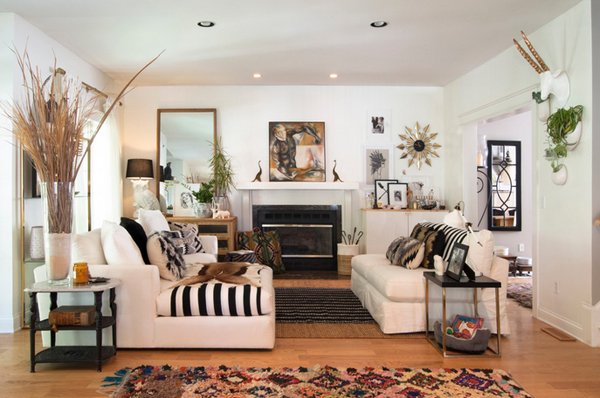 A pretty crowded living room with tons of trinkets for you to check out and dwell in. Look at the cool animal head in white with a bronze antlers.
8. Marblehead Residence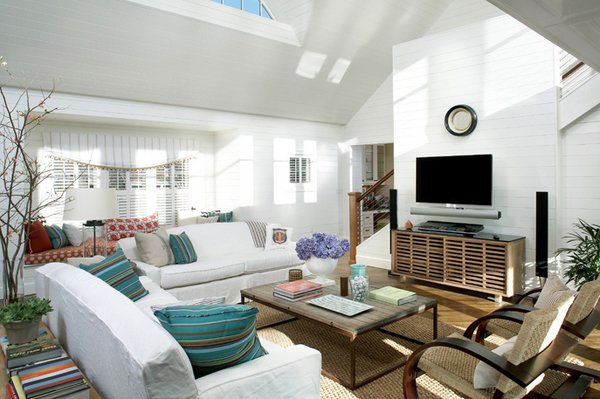 Almost beach themed, this white living room is one simple and beautiful space to stay in and chat.
9. Miami Style Living Room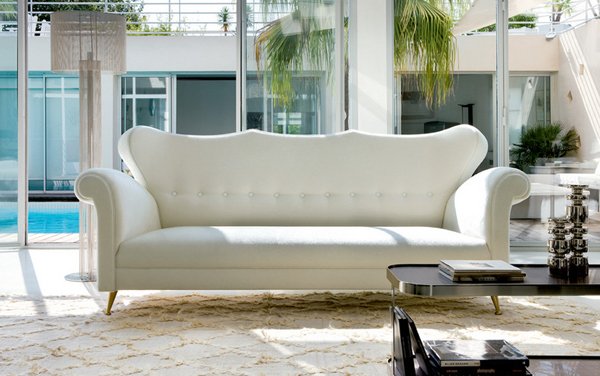 Vintage chair ideal for any glam living room especially in a white setting.
10. Modern Bermuda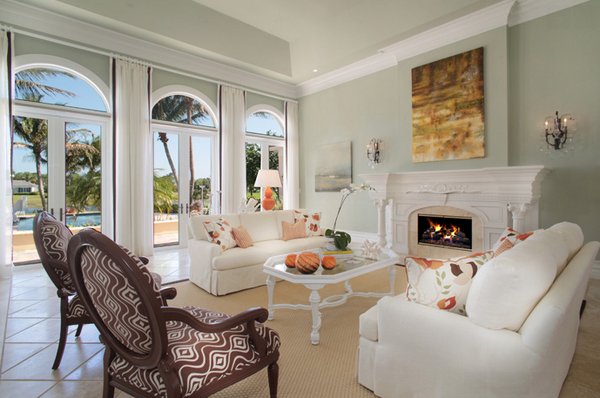 Adding colored or printed armchairs in a living room with white as the main color choice, adds interest and funk to your space.
11. New York Living Room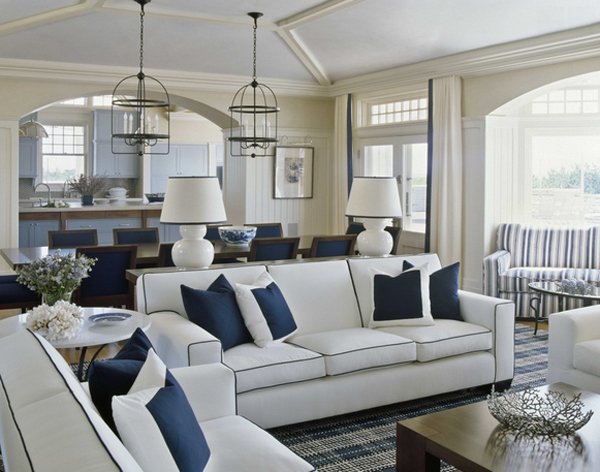 New York living in white and blue – I totally love the combination!
12. Richmond, 1930s Refurbishment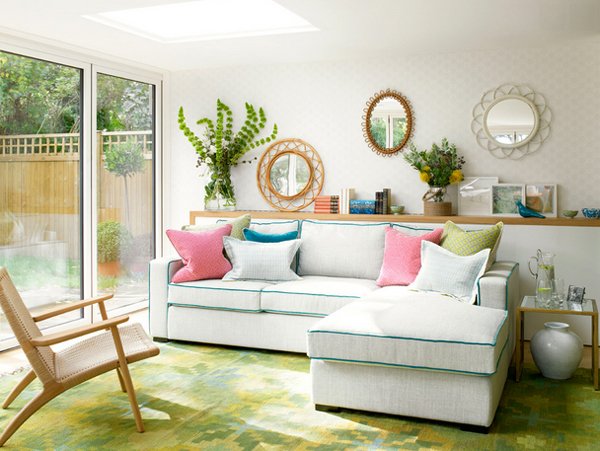 Like mirrors? Showcase them in your gorgeous living room! Stunning white couch with a blue lining.
13. Spanish Oak Highland Hills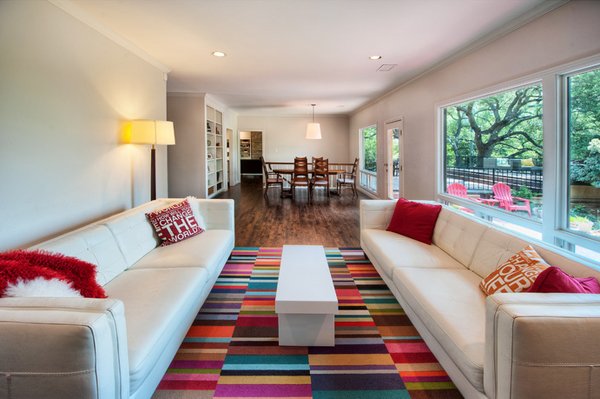 Totally dig the whole colorful area carpet against the white long sofas.
14. Spice Bay Residence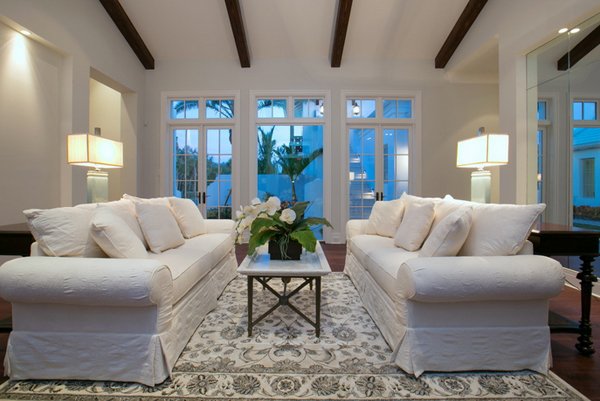 Plain white couches in front of one another with a cute and cozy coffee table; like the printed carpet too.
15. The Sabine Plan at Sky Ranch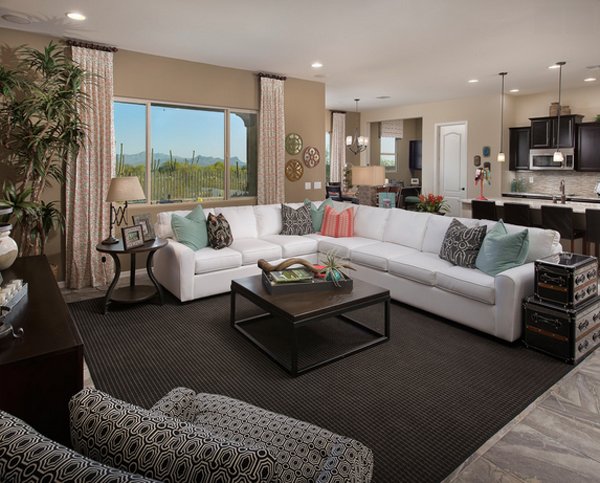 Notice the gorgeous window with that view? It sure looks like one beautiful painting, super! Adding a white sectional against dark flooring is one awesome move, it complements each other.
16. Toronto Traditional Living Room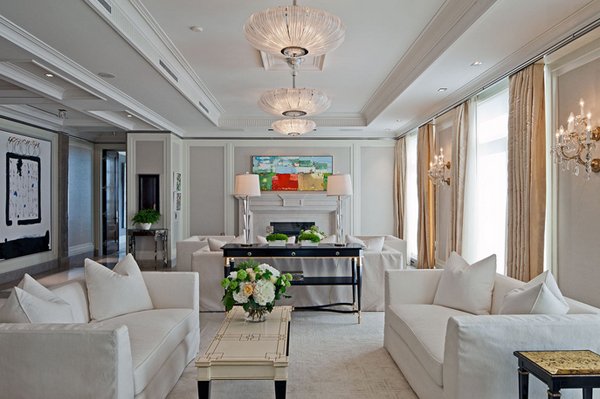 This is one classy and clean white Toronto home. This sure needs a lot of tending especially if you have kids at home!
17. United States Living Room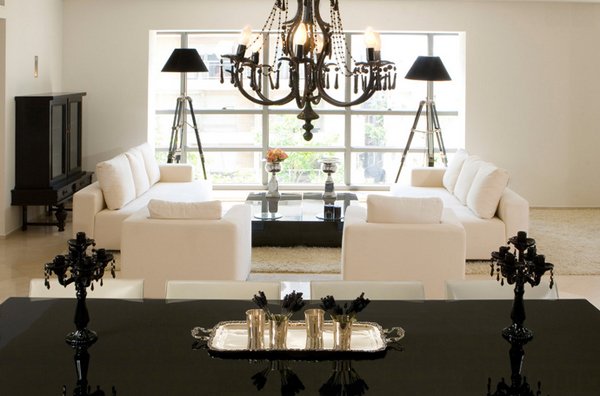 Fabulous and glamorous! Two words that best describes this living-dining space in the United States.
18. Vancouver Contemporary Condo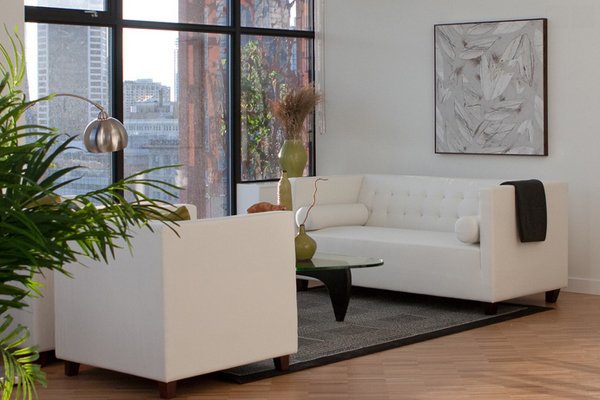 Vancouver in this picture sure has a wonderful weather, which means, this living room is ideal for watching your surroundings and just hang out.
19. Victorian School House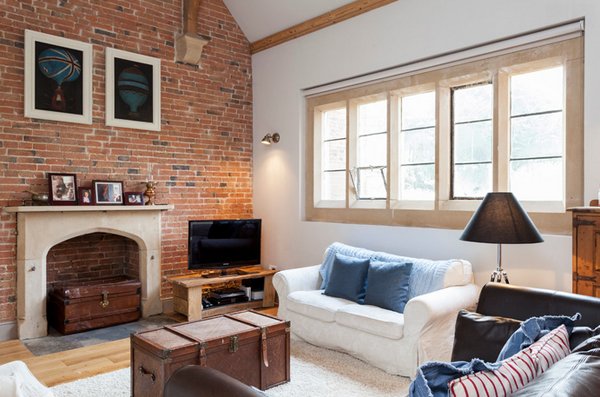 A Victorian school converted into a house – pretty lofty but beautiful altogether! Love the chest used as a coffee table.
20. West 18th Avenue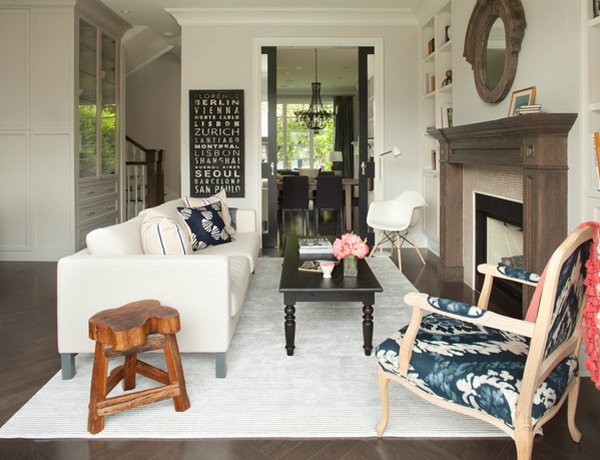 I am not sure where this place is but it sure looks homey and comfortable; an eclectic combination of furniture but sure works for me!
That was one list I think I should have done before all the other sofas I have featured before, but all that was sure worth it, don't you agree? If you have seen how sofas can bring beauty to a living room, I am sure that when you looked at this list of 20 Clean and Gorgeous White Sofa Living Room, it made you think of how color works in most contemporary living spaces.