20 Impressive Blue Sofa in the Living Room
Blue is my favorite color – it used to be green because it was the color of our department when I was in college. After college, I realized that blue was cute because it goes well with anything that I want to use it with; with clothes and fashion, decor and furniture. This color is pretty flexible and sure matches a lot of things at home and outside.
Today, I collected pictures of 20 Impressive Blue Sofa in the Living Room that will surely impress you because of the wonderful looks it has for every living room. You will also be amazed with all the colors mixed and matched with it and actually goes well with each other! Take a look below and tell us what you think!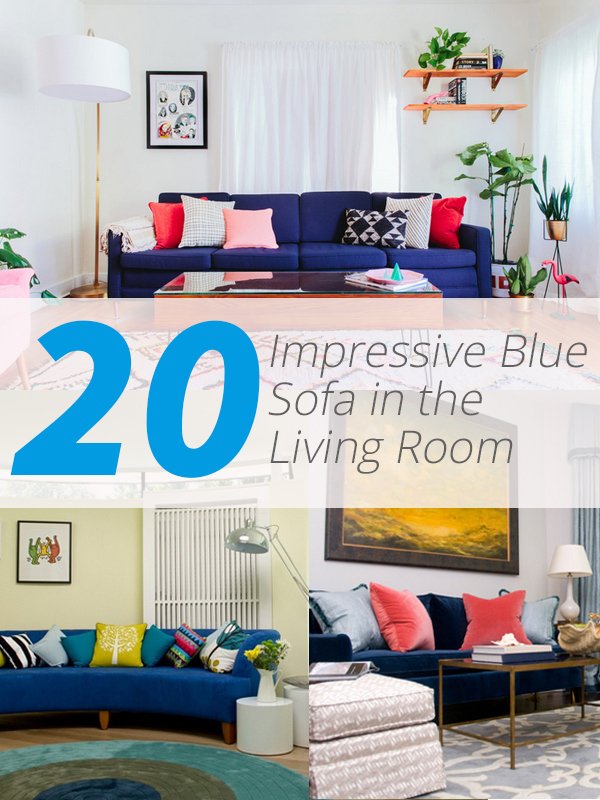 1. An Apartment with a View in San Francisco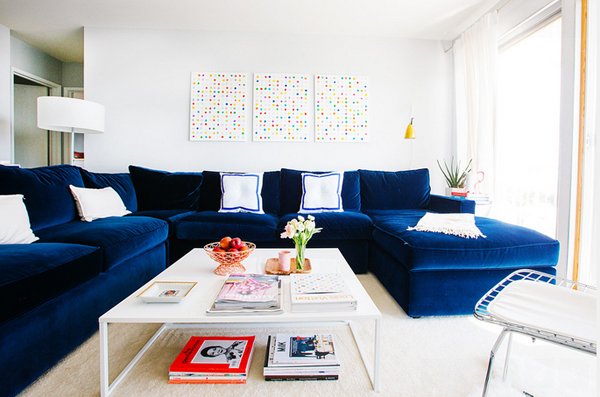 The people who created an article about this place said that it has a great view, well, just looking at this sectional, I already see a nice view.
2. Atwater Village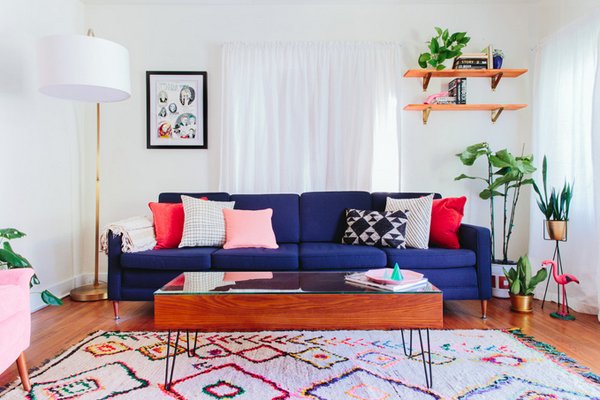 White walls and white curtains contrast well with the blue sofa and the wonderful colors inside this room.
3. Canadian Contemporary Living Room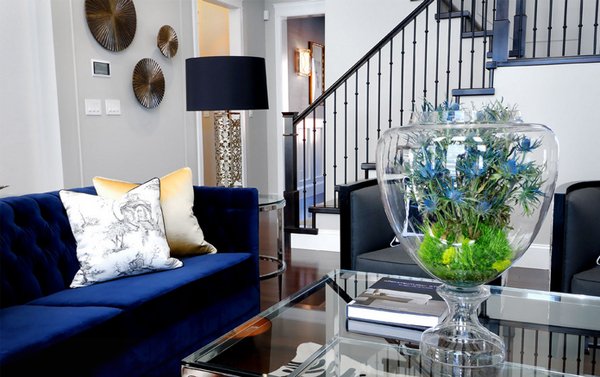 I love the color of this sofa, makes you feel royal because of the color of the sofa and the entire interior too!
4. Chicago Living Room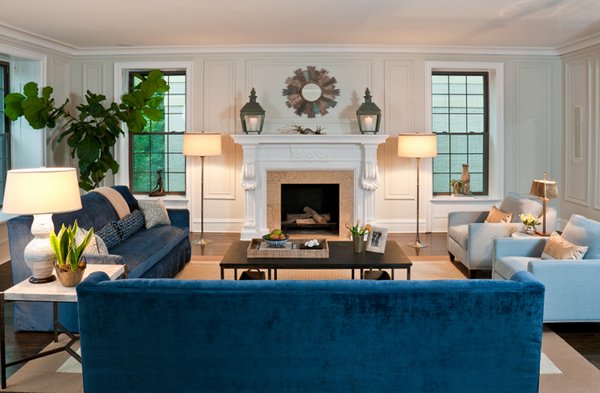 Three different shades of blue was used in the sofas and chairs chosen in this living room in Chicago.
5. Cozy Family Home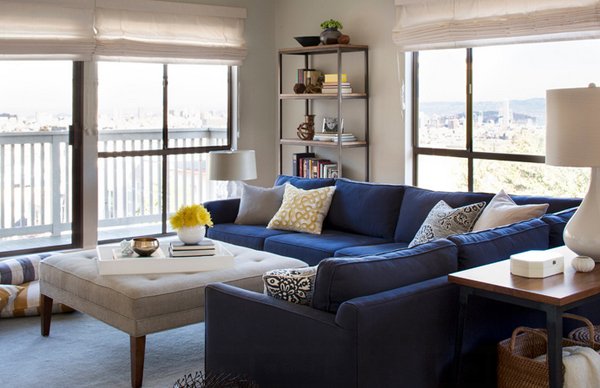 If you saw this living room picture in a different angle, you will see how the yellow accents in this space played well with the blue sofa.
6. Detroit Contemporary Living Room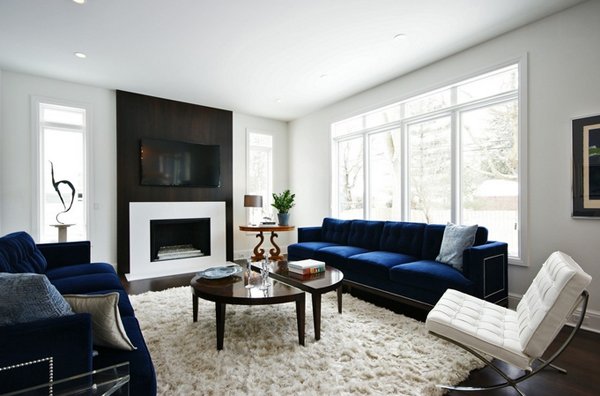 The royal blue sofas complement well with the white accent chair and grayish walls.
7. Georgetown Townhouse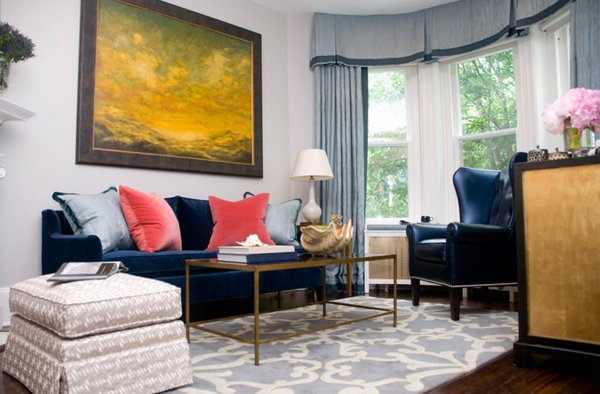 Velvet blue sofa with red and grey throw pillows against a grey wall sure highlights the blue sofa!
8. Greenwich Village Residence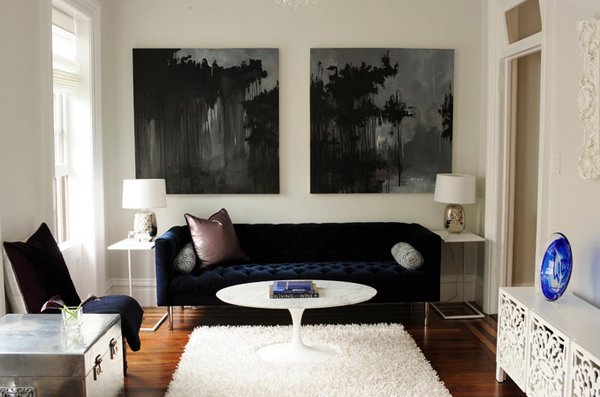 Tufted royal blue sofa inside a neutral colored living room; tell me I'm wrong, but I sure love this entire space!
9. Hancock Park
This is one traditional home that showcase a play in colors in the furniture and decors.
10. Lake Forest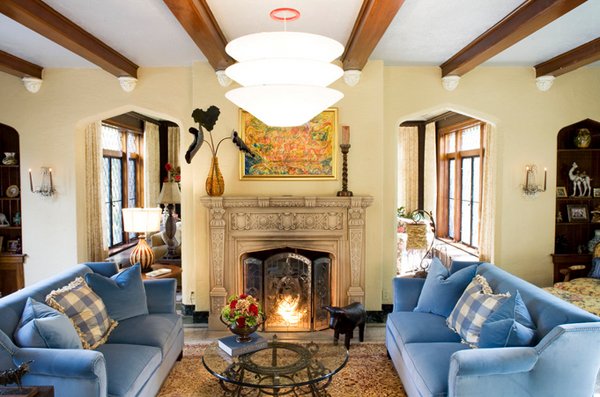 Light blue sofas in front of each other adjacent a lovely fireplace mantle – what a pretty sight!
11. London Contemporary Living Room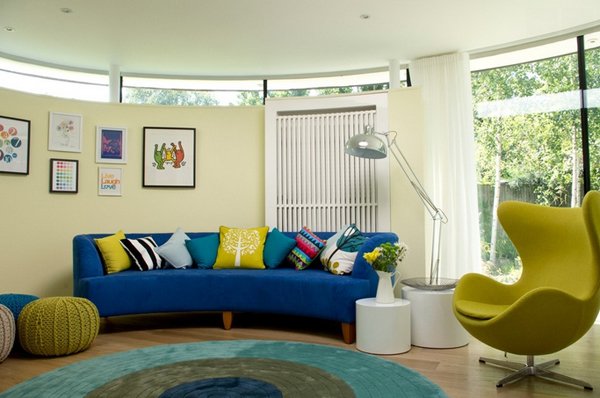 This is one living room I was telling you about in the intro about how the blue sofa complement a living room with different colors.
12. Modern Eclectic Bachelor Condo
I love the simplicity of this space with a great taste in decors and accents that complement well with each other.
13. Modern Vintage Charm
Here is one living room that seems eclectic because of the furniture play done with using uncoordinated chair, sofa and chaise.
14. Nantucket, Ma.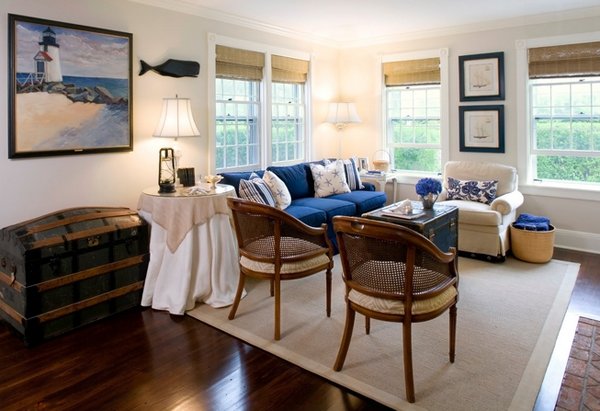 This is one look ideal for a beach house that you want to be in every summer or in the holidays.
15. New York City Project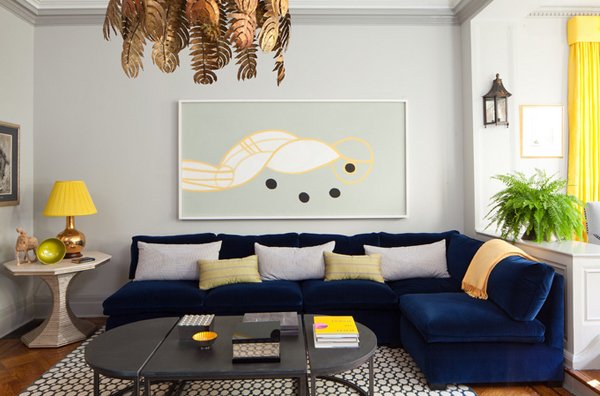 A beautiful New York living room with blue, yellow and grey combination that sure works!
16. San Francisco Living Room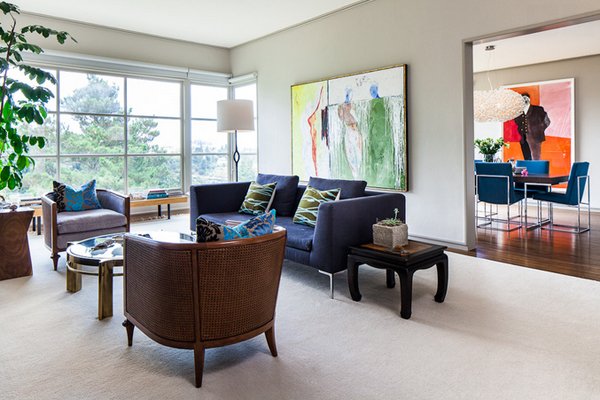 Large paintings are displayed in this San Francisco home – pretty cultured environment I should say. What do you think?
17. Scotland Contemporary Living Room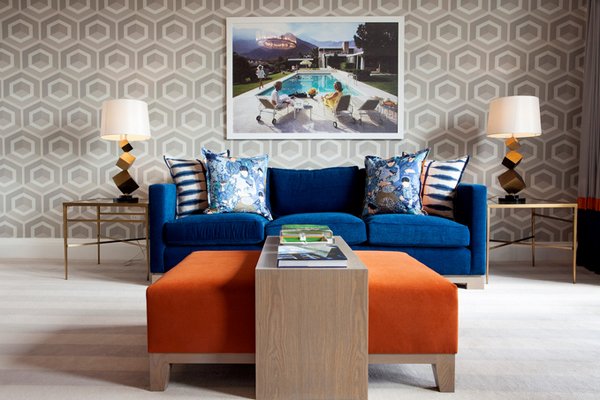 Nice wall paper, identical side table and lamps. This is one beautiful and symmetrical living space. We see that blue and orange looks great together in this set up!
18. Taylors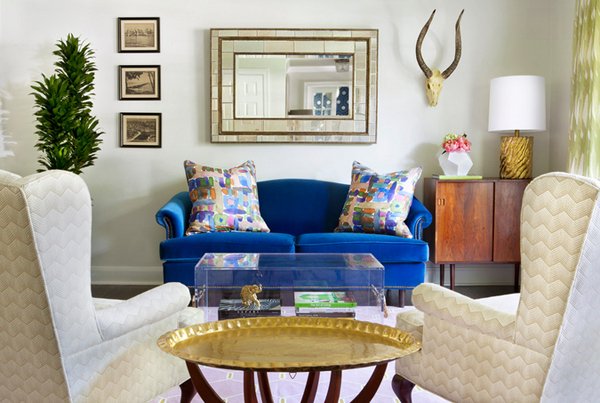 If you notice that the picture before this was symmetrical, this living room on the other hand is the opposite. Although they have the same awesome feeling you get when you look at the spaces.
19. Turn of the Century Cottage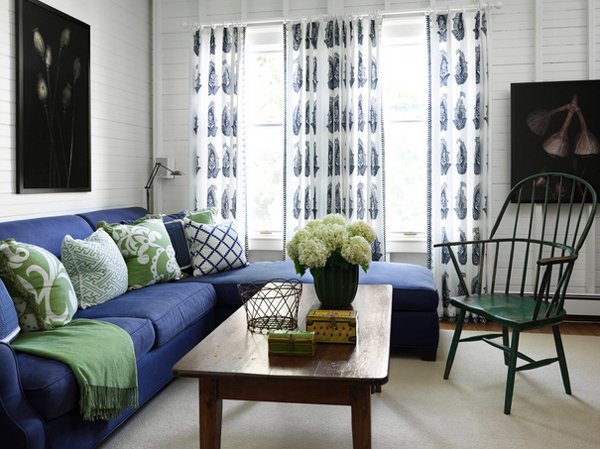 I love the curtains and the wicker chair in this living room and note how the blue sofa and the green pillows play well together.
20. Whimsical Design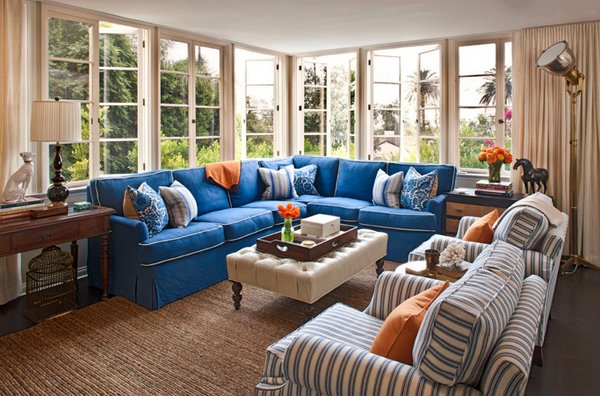 This sure is one whimsical space to begin end this list with. One sofa with a blue solid color and is paired with blue striped comfy chairs.
See why I love the color blue? It can be sophisticated and full of class, it can be casual and even way simple and still look beautiful. If you like this sofa color, you might also like other list that we have created before that showcase solid sofa colors that makes our living rooms prettier and fun!