A Stunning Collection of 20 Living Room Decor Ideas
It's fascinating how people really take time in conceptualizing their living room decor ideas. Making up concepts that will suit the home is sometimes a task that the owners do themselves to make sure the designer gets what they really want, or there are times that they just leave all the concept thinking to the designers whom they believe to be capable of doing their jobs! Both ways have their advantages and disadvantages of course.
For today, we will be showing you A Stunning Collection of 20 Living Room Decor Ideas that we hope will stir your brains in about getting the right decor ideas you can use for your homes! This long list will definitely be an attention grabber since we got the photos that will surely be an inspiration – whether you want it to be chic, classic, eclectic or even rustic. Take a look, and enjoy!
Raleigh Living Room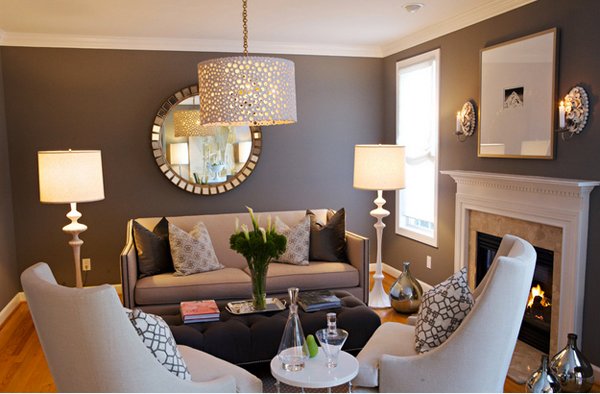 This eclectic living room shows how pretty trimmings like lights – either standing, hanging or pinned in the wall makes a room light up!
The Sierra Showroom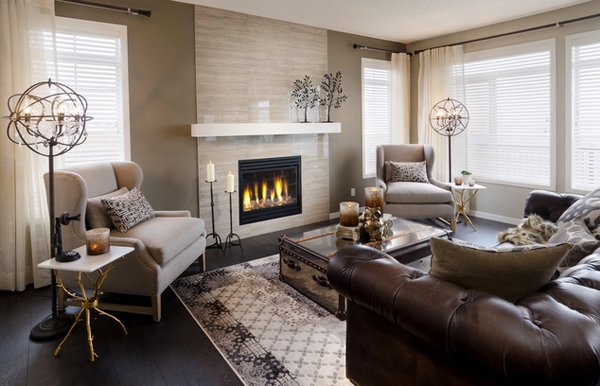 Just like the picture before this, the use of attractive and unique lamps create a great effect both on the design and the lighting in one space. The use of specialized furniture also makes one room a bit cooler than the rest!
The Colorful Living Room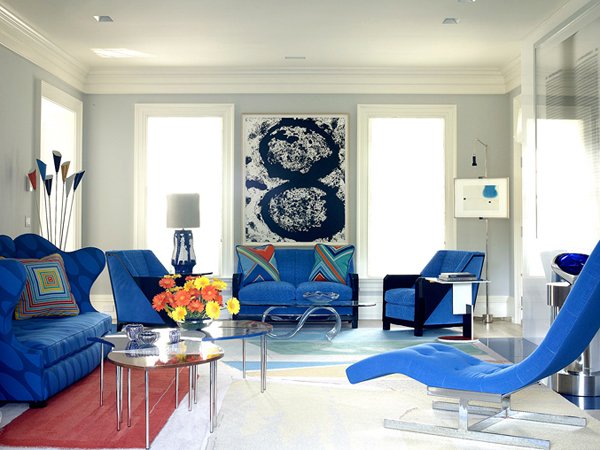 This blue living room gives us a shocking look as to how one simple room can be pretty with one great furniture set plus accentuating it with a great painting on the wall.
Deephaven Residence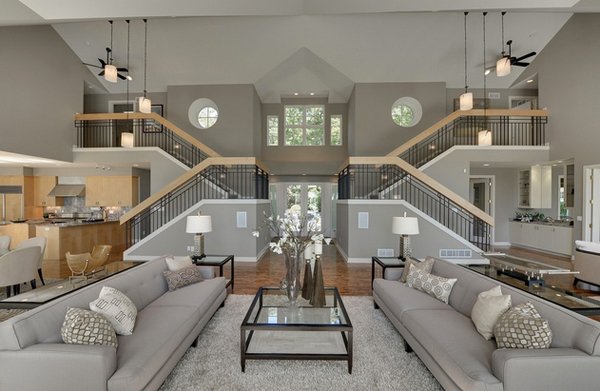 Decors in the house does not necessarily have to be trimmings like pillows, lamps or vases – even the stairs can serve as a big decor for a big house like this.
Pangandaran Living Room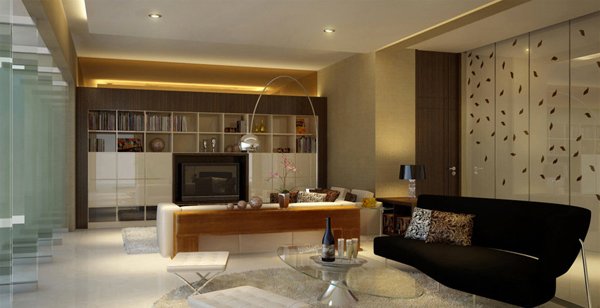 For this living room, we are able to see the cute trimmings on the glass wall behind the comfy sofa which adds a bit of art on the walls.
Avantgarde Living Room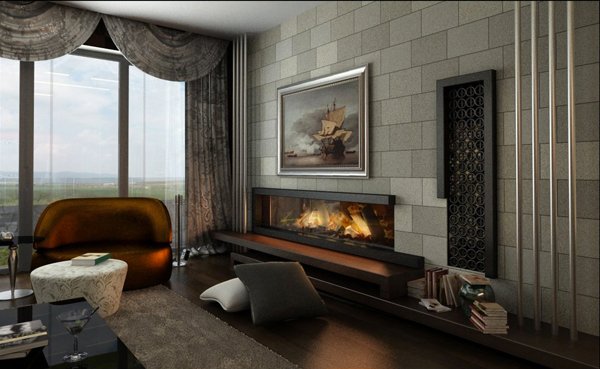 For this certain living room, we are able to see that the decor idea used was to create a unique fireplace matched with a painting and small items by the console area.
Living Room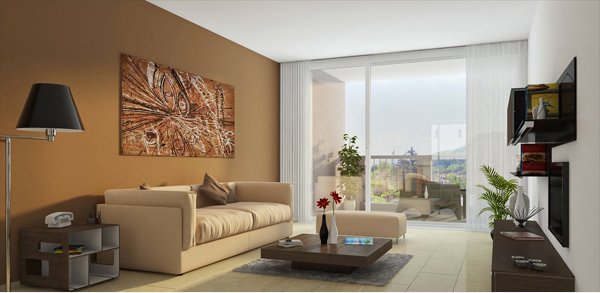 The large painting behind the sofa gives a whole lot texture and color for the wall. Adding a unique side and center table creates drama for this living room.
Karmel Living Room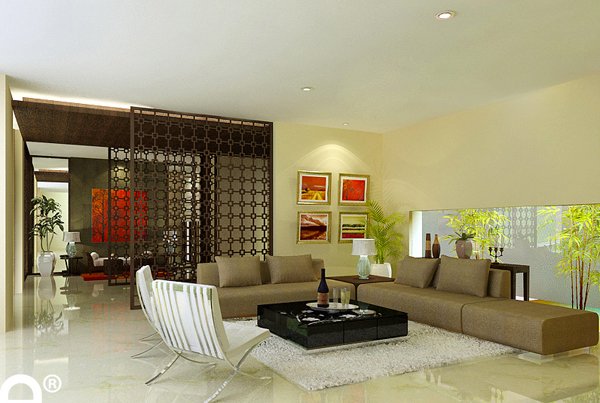 This living room is beautified by the specialized divider used to separate the living room from the other room behind it. Adding elements like the accent chairs and center table made this room one eclectic space.
Jakarta Living Room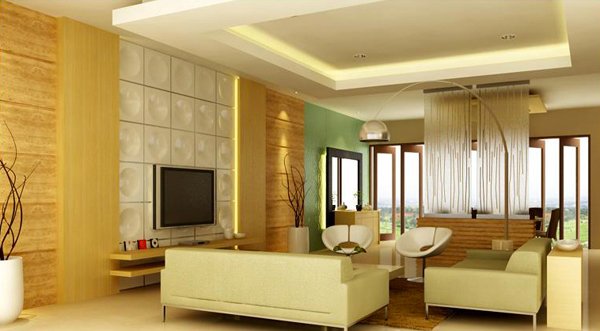 We can definitely say for sure that the well-textured wall is the accent wall that created a cool earthly feel to this modern living room. Looking at the divider, we can really see how modern this room was made to be!
Featured Living Room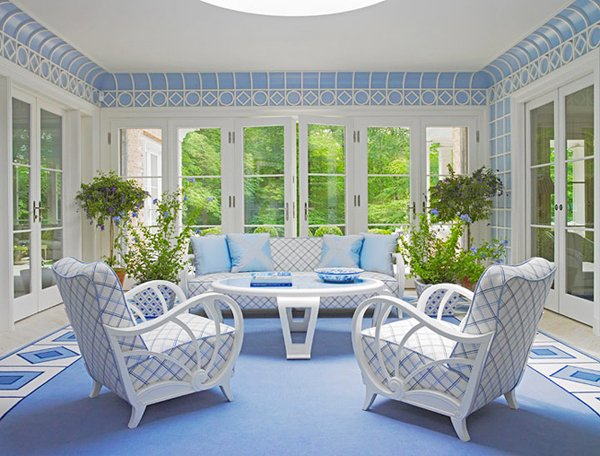 Another blue living room from Anthony Baratta. Matching the colors of your furniture, your floors and your walls is a brave move! The owner must have really loved blue to use blue all around the place!
Palmer Point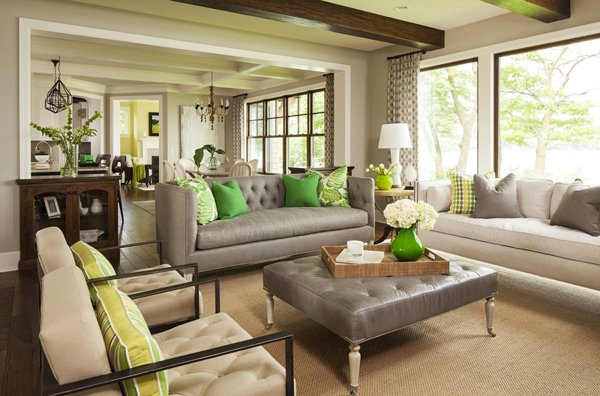 This room is beautified by the bright colored pillows added in the grey and beige colored furniture! The use of an ottoman is cool too!
Living Room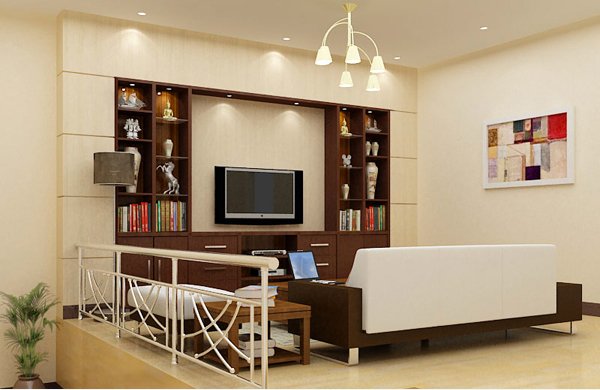 Looking at the huge console where the TV is set, the small collection of the homeowner is showcased! Cute pendant light and painting added tiny drama to this space.
Past Living Room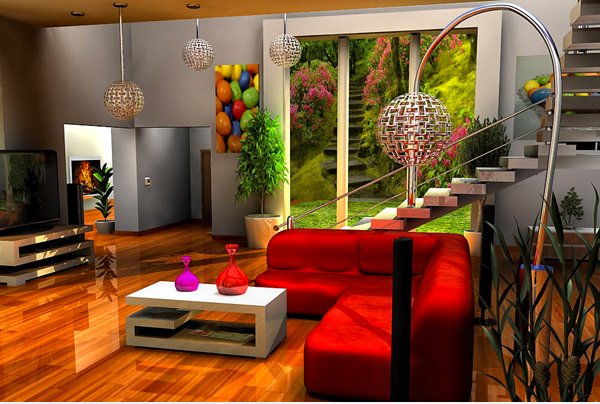 We can see that this room is definitely retro-themed! From the disco ball look alike for accent lamps, colorful furniture and decors – this surely is retro!
Featured Living Room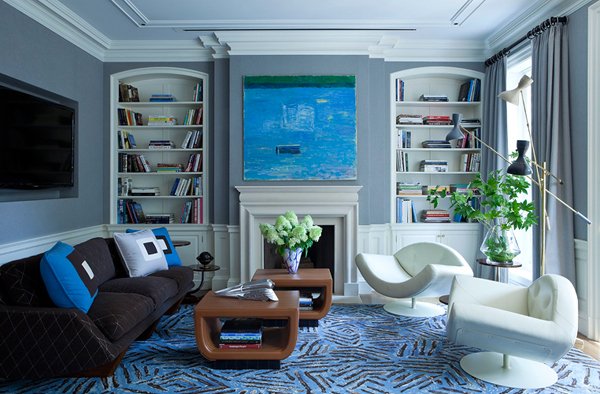 Almost all of the items in this living room are decor trimmings that were combined to create an eclectic feel to this yet another blue themed living room!
V2 Living Room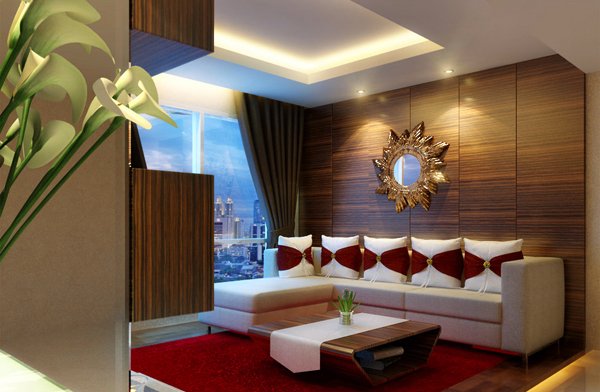 Don't you love the cute white and red pillows? Not to mention that the accent decor on the wall sure looks all too sunny that it complements the walls and the furniture!
Midwest Living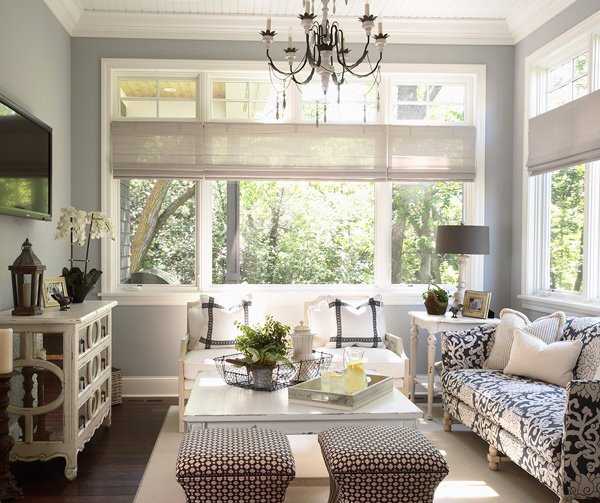 This traditional home showcase its beauty with the furniture that is well-chosen and fixtures like the chandelier that gives an interesting feel to this room!
3D Living Room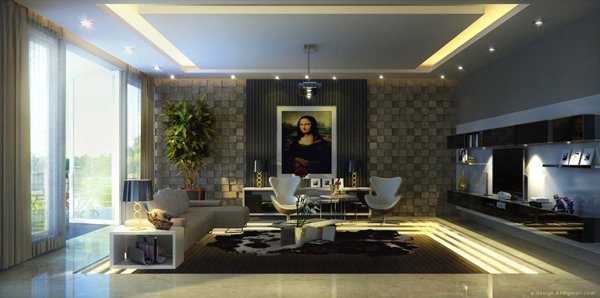 Look at how Mona Lisa makes this room as stunning as her! She is definitely the primary reason why this room is interesting and lovely!
Faisal Updated Living Room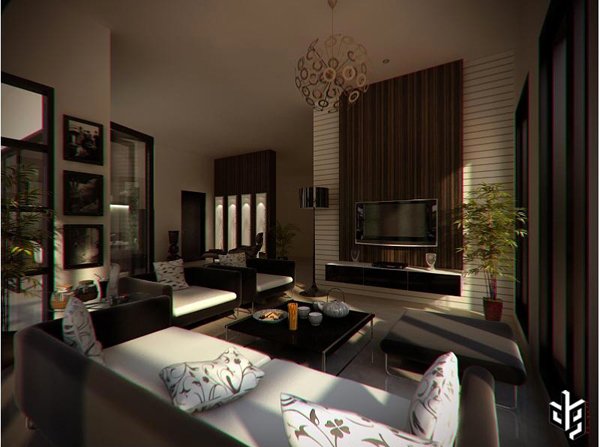 Check the textured used inside this living room! The wooden panel by the television, the frames by the window, and plant! Adding plants inside the room makes one space more livable!
Pennsylvia Eclectic Living Room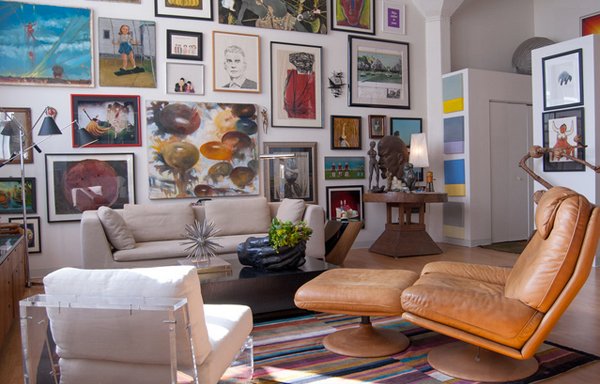 We do not know about you, but we can definitely see that it is the frames by the wall that makes this room stunning and interesting!
Sunnyside Road Residence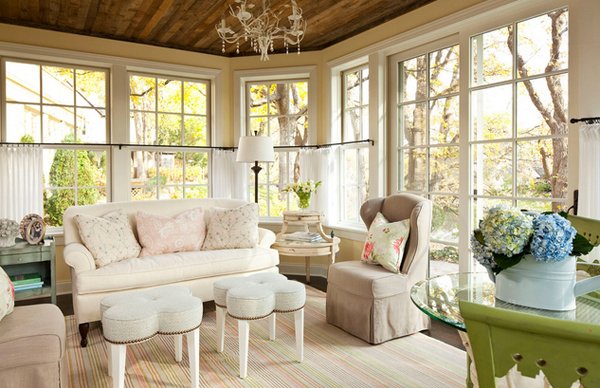 Look at the chairs that serve as spare when more seating is needed, or serves as a center table in lieu of an ottoman which is usually an alternate for center tables in chic living rooms!
How did you like that long list of living rooms? We definitely liked seeing more texture in one room than the other, more interesting wall designs or unique lamps used in each living room we just saw above! The Stunning Collection of 20 Living Room Decor Ideas is one list we can say that we are proud to show you guys! We also have 15 Living Room Wall Decor for Added Interior Beauty for you. Hope you had fun looking at them! More to come in Home Design Lover!