15 Grand Piano Set-ups in Traditional Living Rooms
There are families who are music lovers and would love to add some musical items in their interiors. It can be music themed decors or wall arts but it can also be the musical instrument itself. We have seen many interior that showcased a grand piano,a guitar or other instruments. That is why we will show you some living room spaces today that have a grand piano.
The traditional living rooms that you will see today have one thing in common: they highlight a grand piano. We all know that once we see a piano in the living room, it instantly upgrade the feel of the room into something classy and sophisticated. That is why we have collected some images of living rooms with a piano so we can observe its impact to the entire space. Also, this will give us ideas on what we can do with our own living rooms if we intend to put a grand piano in it. Come take a look!
Living Room in New Jersey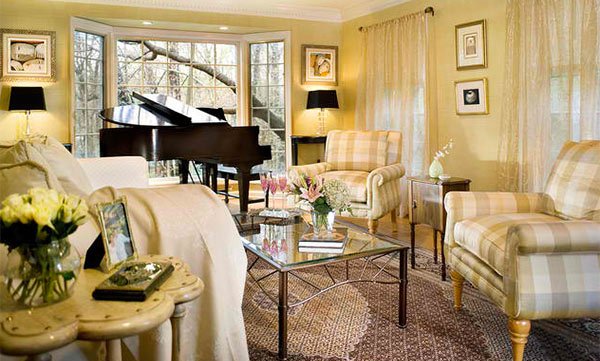 "This sun filled living room in western New Jersey became the showcase for a Somerset county estate. The miniature baby grand piano at the end of the room looked over views of the side yard. A lighter palette of creamy whites and golden yellows was used in the silk covered chairs and the contemporary white sofa. Artwork was the selection used from the private collection of the owners," defines the designer.
Wolfram-Living Room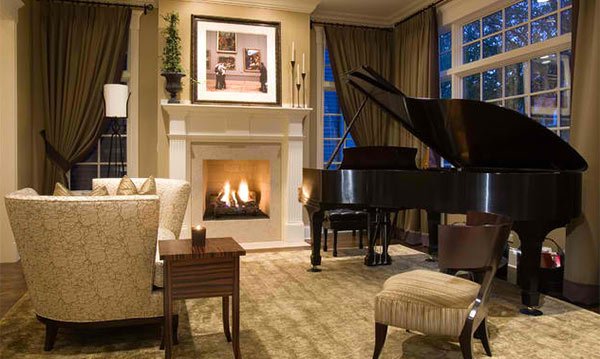 While keeping yourself warm with the fire, you can also hit some notes with the piano at the same time.
University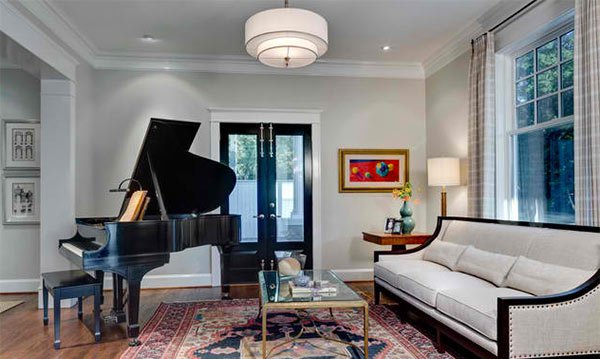 Your eyes will be drawn to the grand piano here which no doubt is an important item in this living room with a Persian area rug.
Modern Classic Interiors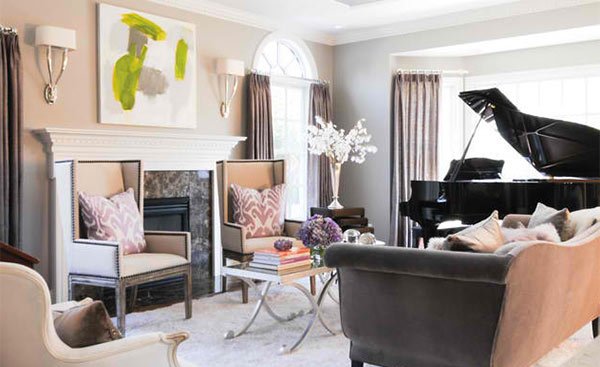 The Glicks designed the large boxed-out bay window in anticipation of accommodating a baby grand piano.
Price Residence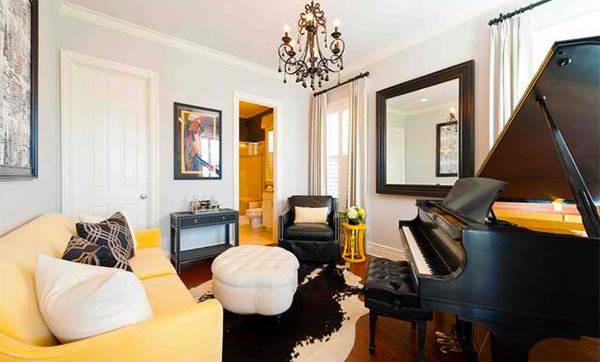 We like the combination of black, white, and yellow in this living room! Good thing the piano is black too so it can blend well with the look!
Rysso Peters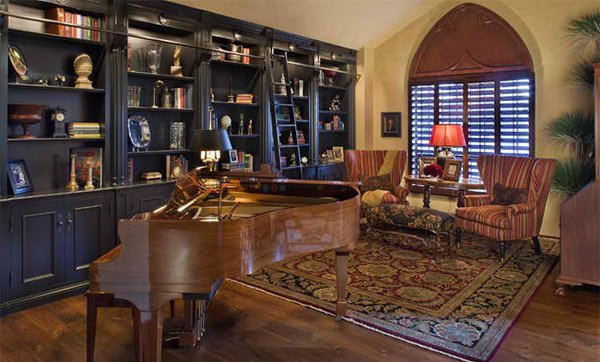 A bit rustic in look especially that the piano has some brown tones too.
Gatsby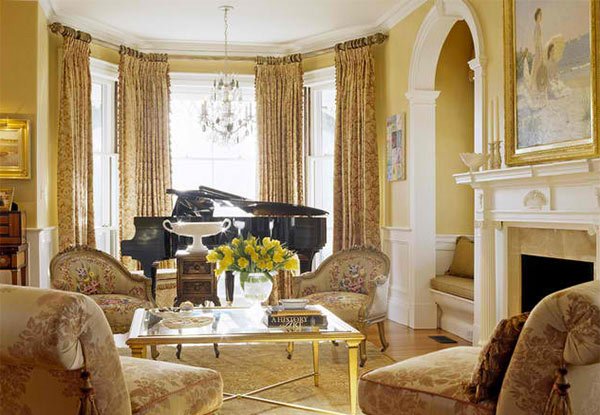 A lovely Victorian home exudes with style and grandeur even in this living room!
Williamsburg Residence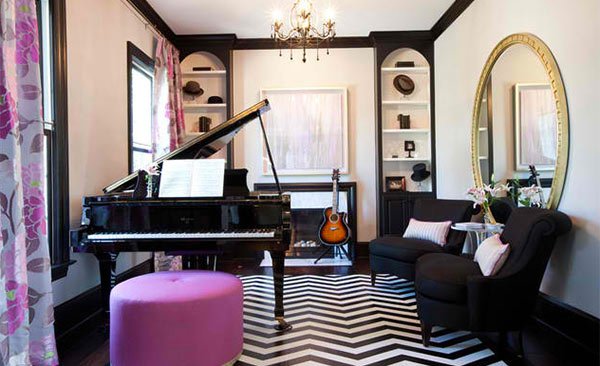 The color for this area is beautiful as it combine black with purple! This is a perfect combo for a living area and music room.
Farm Fresh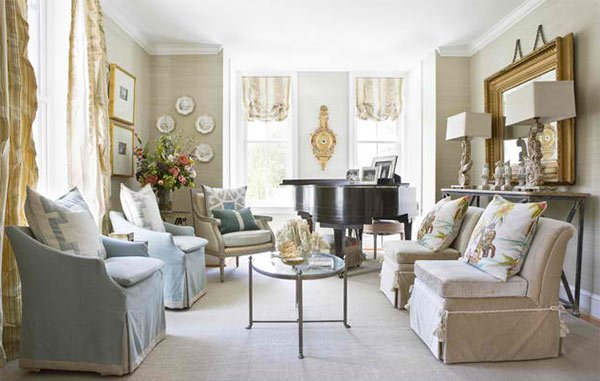 This traditional living room also has that cottage and shabby chic feel. The piano brings in some classic and classy feature in the space.
Alamo Residence #1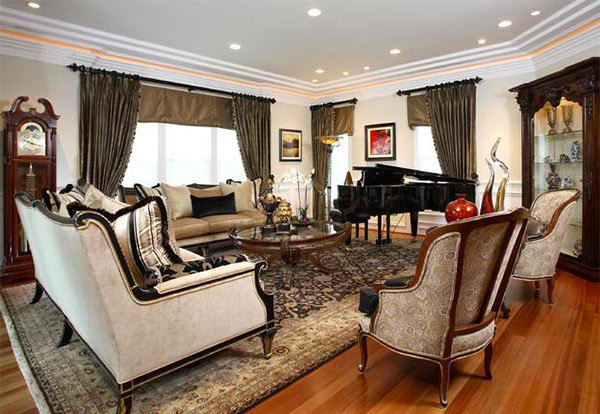 An interior design collaboration by Paolo Monjes and Cindi Stephenson for J. Hettinger Interiors. The living room looks expensive with or without the piano! The sofas are from Century Furniture with silk velvet body.
Janell Beals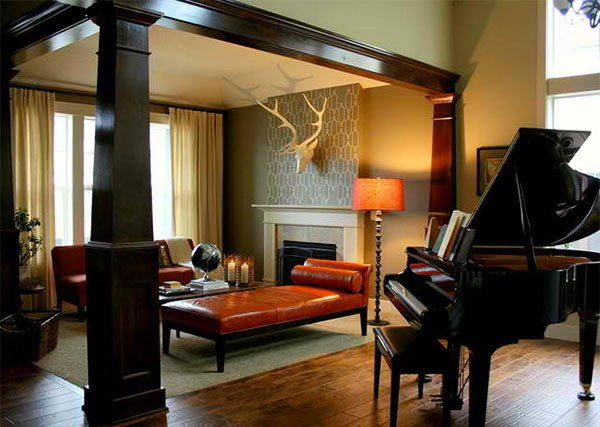 Not all traditional living rooms look noisy and crowded it could also be as serene as this one.
Traditional Living Room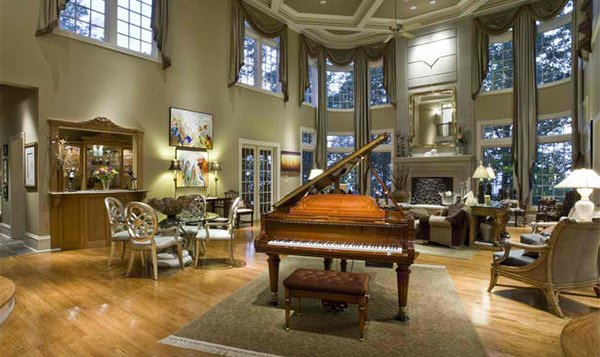 Don't you just love this living room? Yes, it really looks very traditional with a grand piano as a focal point.
Victorian Splendor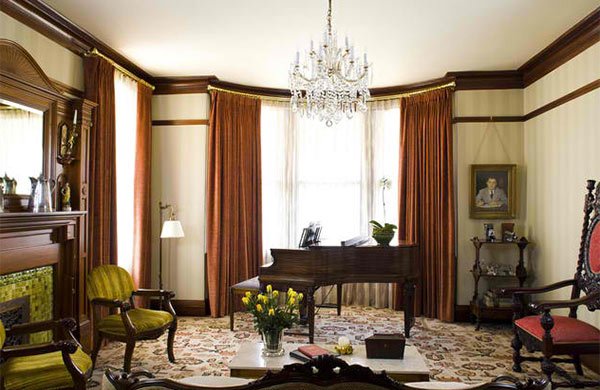 Past was blended with present in the restoration of this property giving it a Victorian feel. Having a grand piano in it as well as an intricate chandelier contributes to the look.
Sater Group's "Sumatra" Custom Home Plan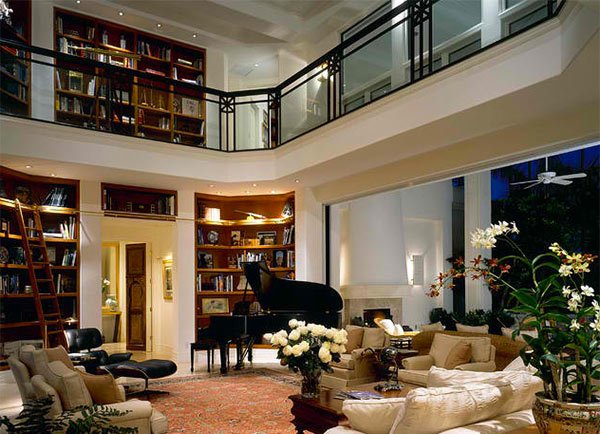 A double-height living area looks really spacious! From above, one can see the area as well as that piano that will never be left unnoticed.
Georgian Style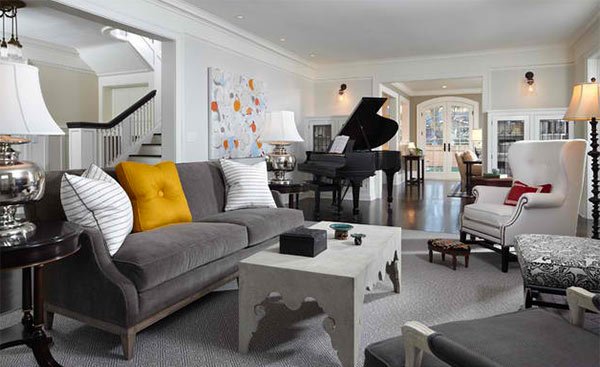 This welcoming Georgian style design reflects and emphasis for symmetry with the grand entry, stairway and front door focal point. The living room showcases a collection of new and antique furnishings, a grand piano, and modern art that complement the traditional architectural detailing, dark wood floors, and enameled woodwork.
You can now play your fave music on the piano while entertaining guests. The grand piano in the living room can also give the space a different twist from showing your love for music to being subtly formal. Well, they really added some interesting appeal to the living rooms above especially with the traditional designs adapted in the spaces. Some mansion living rooms have a grand piano in it but of course, not all!