A Twist of Old Brick Fireplaces in 15 Modern and Contemporary Living Rooms
So if you think only old homes have brick wall fireplaces, you are wrong. Even modern ones learned to adapt that design in a "modern way". Well, if you are curious how they did that, you will learn that in this post today. There are actually different types of bricks and stones these days which gives us a variety of choices for textures and colors. That is what made the modern and contemporary living rooms below appear so stunning with the stones on their fireplaces.
It is indeed amazing how traditional designs can still inspired the modern interiors that most homes have these days. Designers learned how to create some twists in its design which is of course a good thing! What makes it even more awesome is that it differs from one space to another- there is variety despite using similar materials! You will understand what we are talking about once you see the images below:
Living Room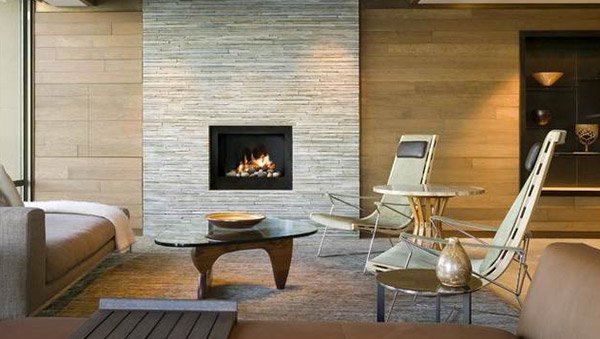 Look at the combination of the fine stones on the fireplace and the wood on the wall. Isn't it warm and totally natural?
Newport Beach Residence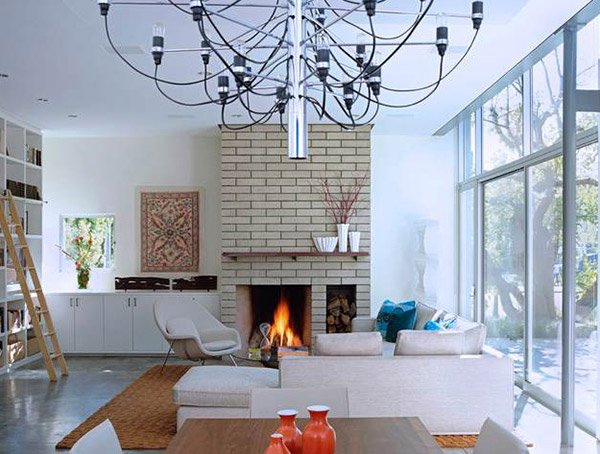 The fireplace is made up of 8″x4″x16″ CMU which makes it appear like a fireplace of a traditional home.
2011 Stampede Dream Home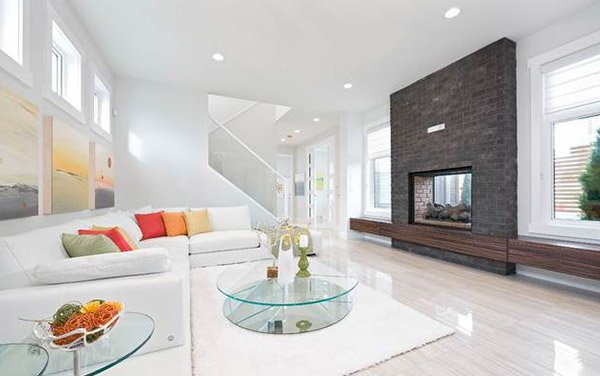 Black stones will look for the fireplace too as it added contrast to the white living room.
Great Room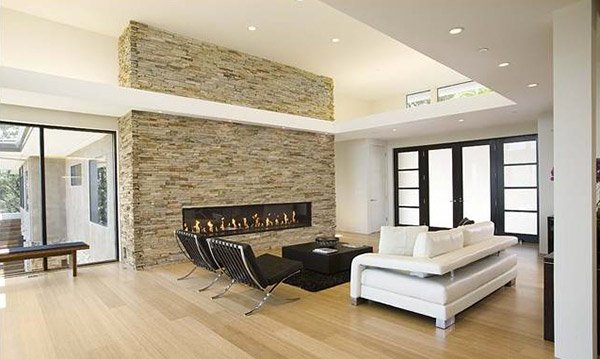 Adding stones that are earth toned on a huge part of the wall don't just create the fireplace but also the accent wall.
Midvale Courtyard House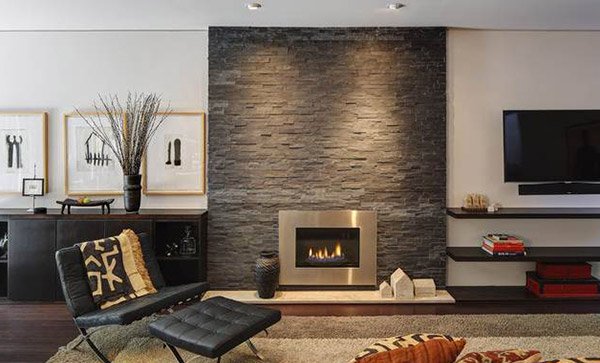 Dark gray stones on the fireplace are stunning additions to this contemporary living room.
Mid-North Residence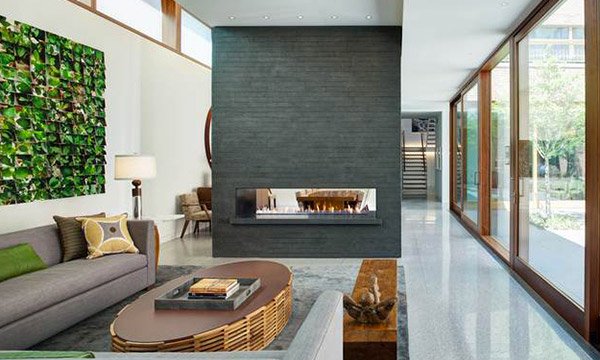 A neat fireplace area that doubles as a wall partition which is a good idea too.
Jolly Rancher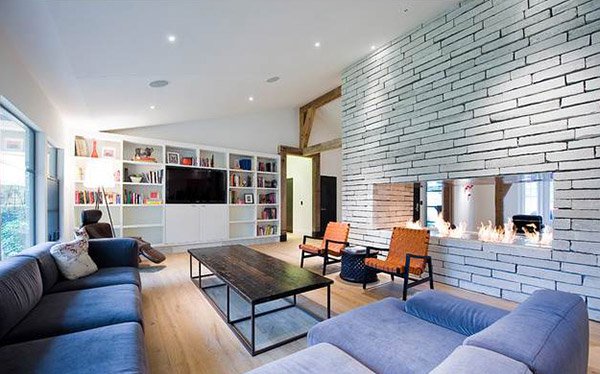 The look of this fireplace seems to bring us back to the old times!
San Rafael Mid Century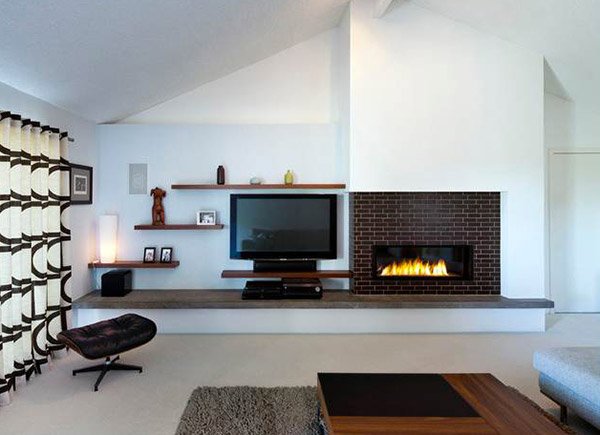 If you don't want to overdo the bricks, then do it for a small portion only like this fireplace.
Stone Fireplace Renovation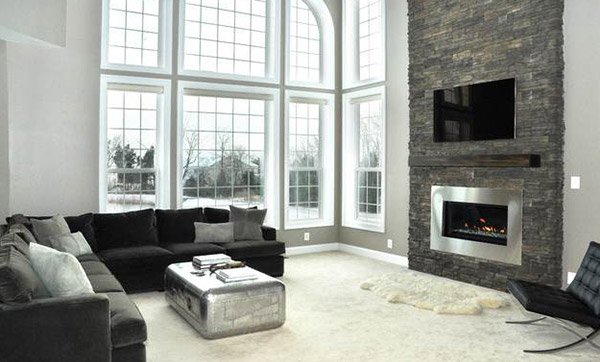 Adding bricks to the wall doesn't just define the fireplace but it also looks good as a backdrop to the television mounted on it.
Northwest Territorial Residence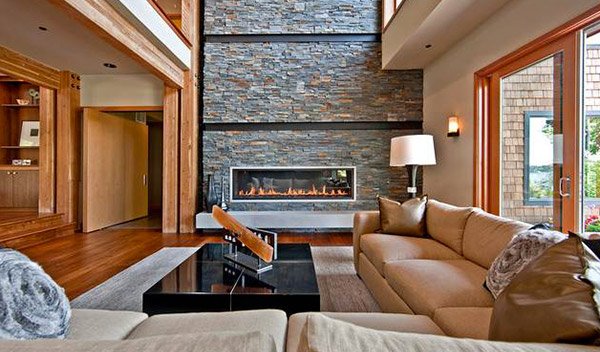 Instead of placing stones on all areas of the wall, some negative space where left giving it a lovely design.
Farquar Lake Residence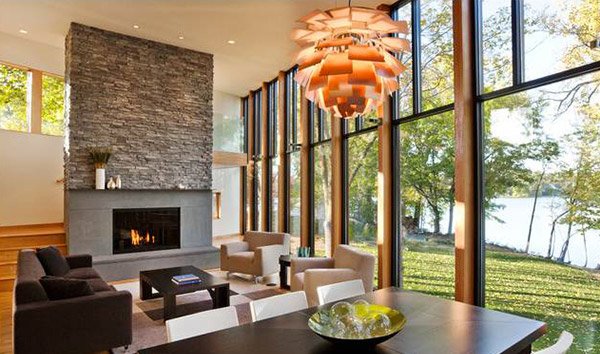 For this fireplace, only the upper portion was decorated with stones which are also one good way to do it.
Rustic Modern Kitchen and Family Room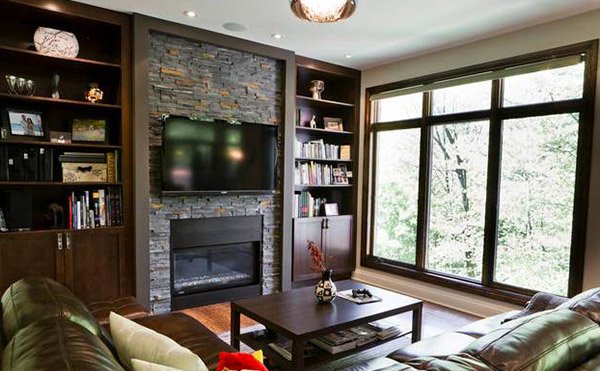 Stones framed in wood and enclosed with storage areas on both sides is a good idea to design the fireplace for a living room.
Sudbury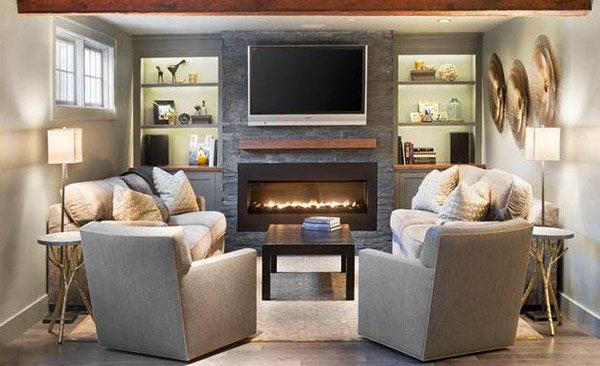 Even a small living room will look good with gray stones on the fireplace.
Summit at Selkirk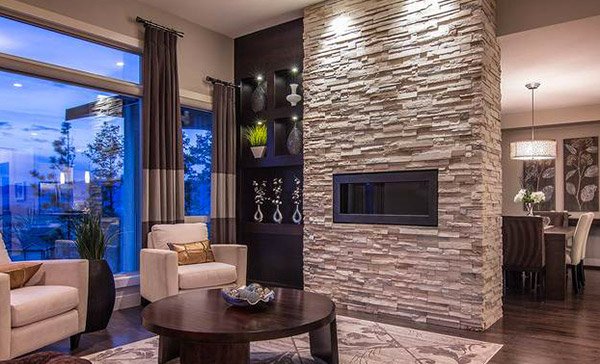 The texture of the stones added depth to this living room with lovely colors in browns and beige.
Tucson Residence Kitchen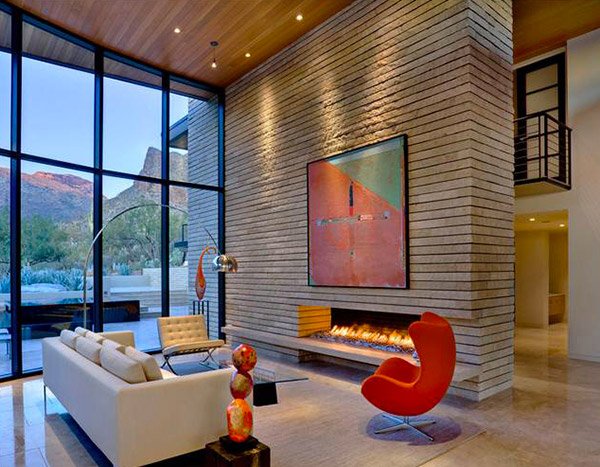 The stones in this fireplace are arranged differently creating a horizontal piling that mimics the look of wooden planks.
So, did you love it? Well, we did! Just take a look at how each fireplace was designed differently! Some may appear a bit rustic but of course, it couldn't eat up the modern and contemporary style of the living rooms that we have featured above. There is indeed more than one way to upgrade a fireplace using stones and bricks. You can try checking out our list of living room fireplaces which you will surely love too!