15 Sophisticated Formal Living Room Designs
Whenever we hear formal, we usually imagine seeing an elegant, organized person or space. Today, we will talk more about living room spaces – formal ones. From how we usually see formal living rooms are designed for social-callers. That is why homes of prominent people have one in their house. Some say that a formal living room merely collect dust in furniture and decor that no one is allowed to touch. Remember Grandma's china?
Formal living rooms will always be a beautiful space especially in grandiose homes, but out of practicality, this design is not really usual – that's what makes it rather special. While one living room can definitely be high end, we have a lot of great design ideas for any home and any budget, take a peek at our list of 15 Sophisticated Formal Living Room Designs.
Elegant Edgemont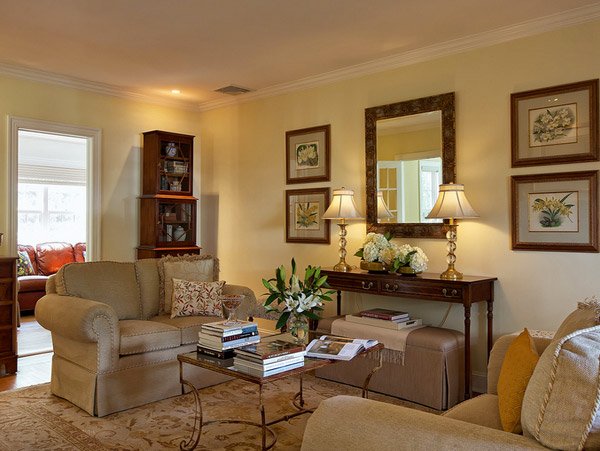 This New York living room sure lives up to its name – elegant! The space may be a bit small but the room arrangement and the choices of furniture sure is fantastic!
Elegant Escape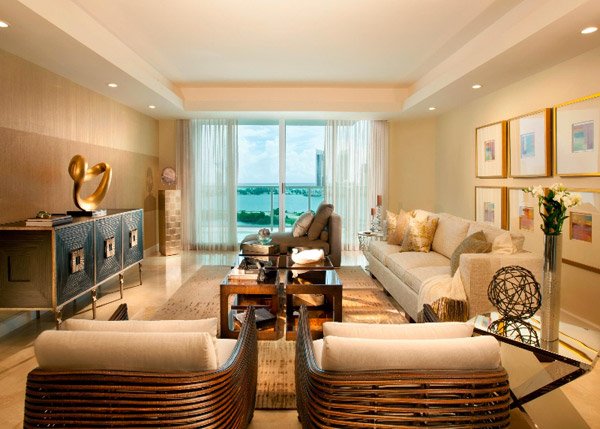 Here is another elegant escape from DKOR Interiors that has surely fascinated not only the home owner, but also other people in the same field. Fab furniture choices and stunning decor statements.
French Colonial Living Room
A classic example of a French Colonial home that show us how class and glamour does not mean forgetting comfort and tradition.
HHL Fireplace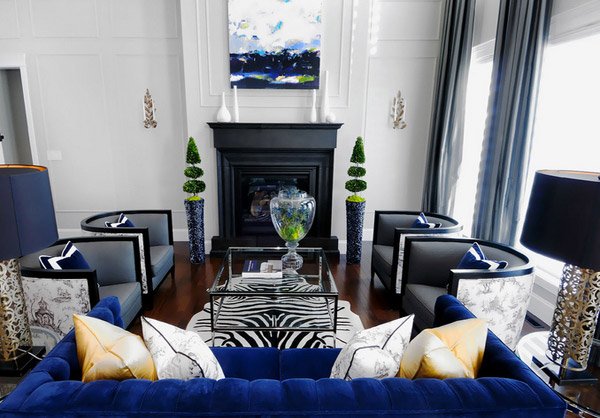 Navy and black. Pairing black with a vibrant, dark blue will give your space a luxurious feeling. Here, gray accents give this space even more swankiness.
High Rise Living Room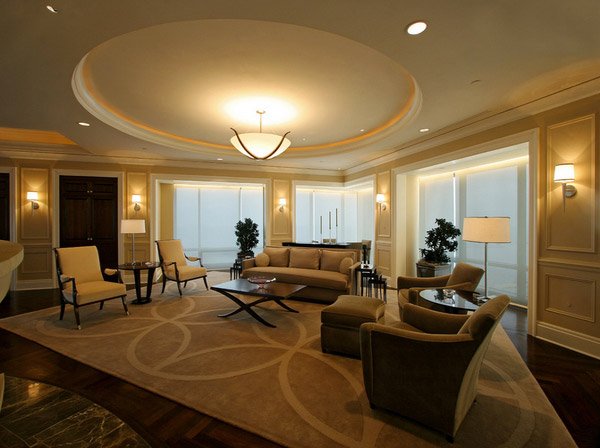 This living room has its area carpet custom done just for the client. The pattern gives the room more texture and style.
Living Room
We are particularly fascinated with the bodice decor by the television. It shows the two major colors used in the space – black and blue. It showcases great contrast with a touch of class.
River Oaks Residence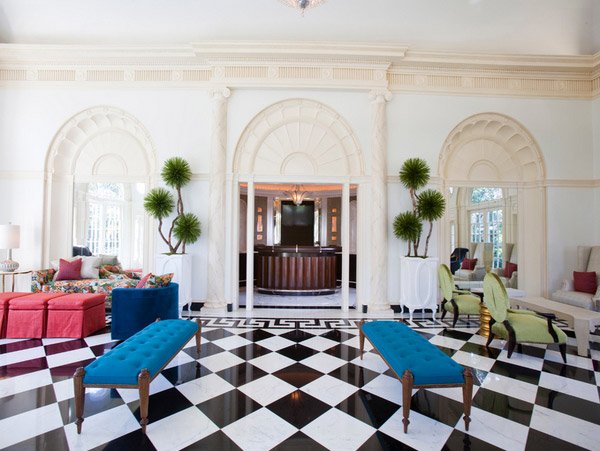 The play of colors for this living area sure is huge and bold – pattern on the floor, great cornices designs and fab furniture! Brave and definitely a soulful living space.
Russian Glam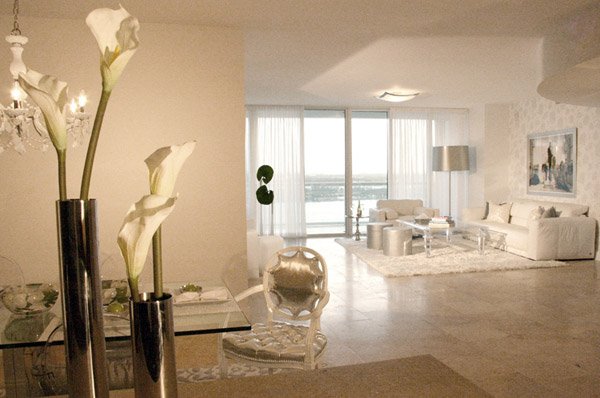 From afar, we can see a stellar example of a formal living room. From this angle, we can see a silver colored lamp shade, small accent chairs and a petty coffee table. Looking at it this way, we can see how pretty this living room is.
Brentwood Sophisticated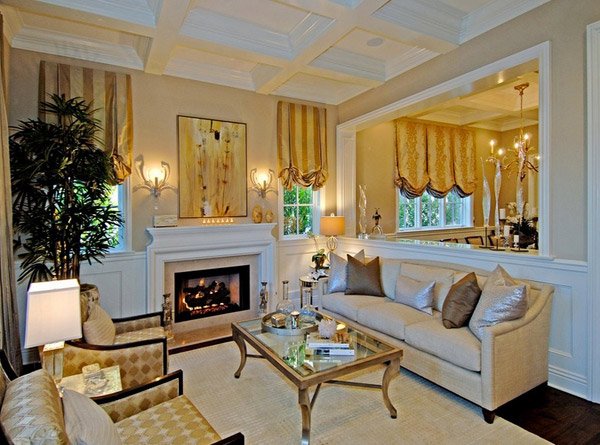 Austrian roman shades. Austrian-style roman shades are by far the most formal and traditional, delineated by several vertical and horizontal rows of ruched gathers and scalloping along the bottom. This is definitely a lovely living space.
European Style Home in Bryn Mawr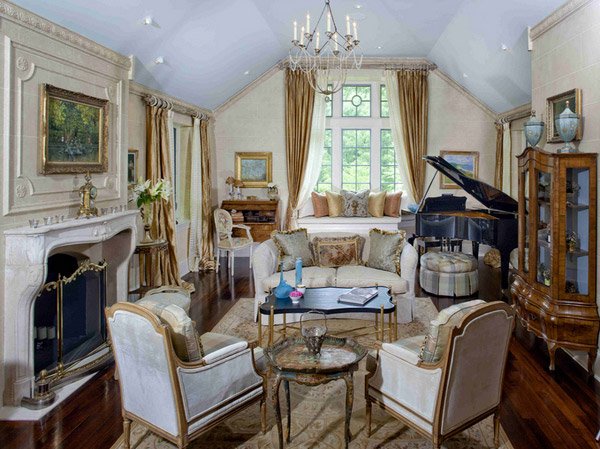 This area of the house look cramped because of the stuff around it. From this viewpoint, we can say that the furniture is quite big for the minimal space, but because of that, this room exemplify a good example of a formal living room.
Merilane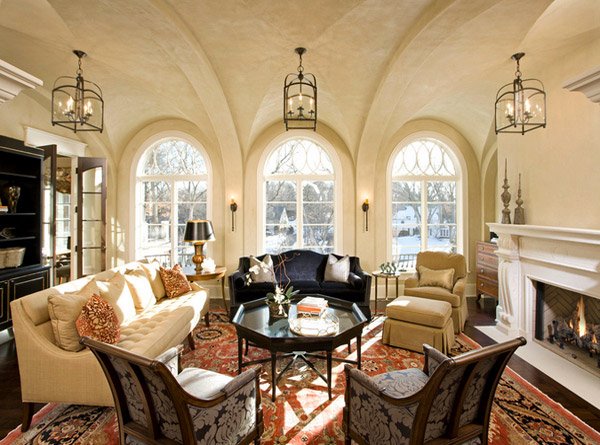 This is definitely a dream home with European flair. A Minnesota mansion is the owners' dream home. The great room has the feel of an Italian villa, with its beautifully proportioned arches, Italian plaster wall treatment and layers of textures and antique pieces.
Sophisticated Getaway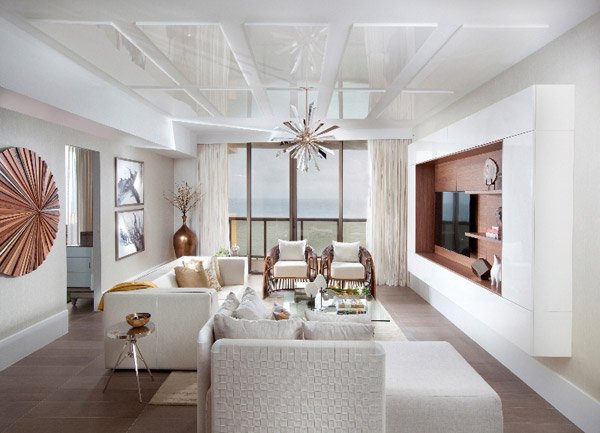 This is one lovely living room that we know anyone would actually like to have if you like to entertain friends over and have tea or something. This is definitely a sophisticated getaway!
San Francisco City Chateau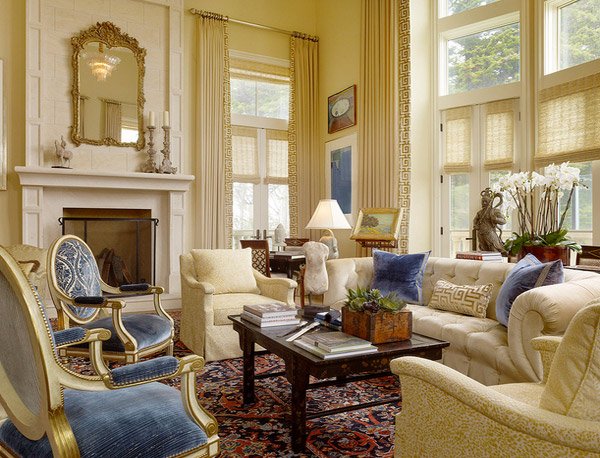 Blue strié velvet on a pair of fauteuils sustains the formality of this living space, which is awash in pattern and detail. Solid velvet would have looked too plain, especially coupled with the ornate pattern on the chair backs.
Vine Street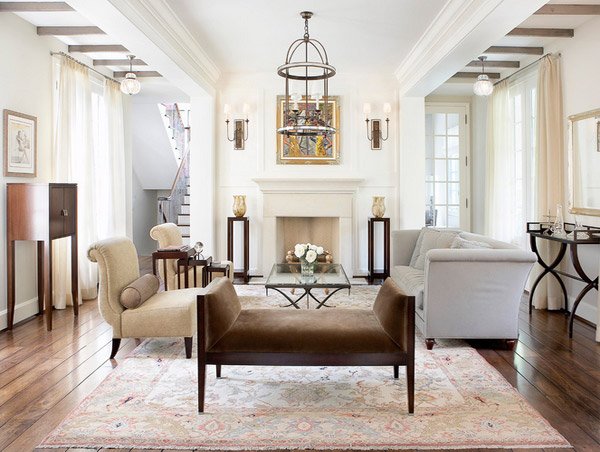 According to the designer, the power of traditional design is at its best when the elements of the perfect space include a sofa, a coffee table, two upholstered chairs, a pair of open armchairs that can be moved around, a bench, two long drink tables and two end tables.
Weathered Elegance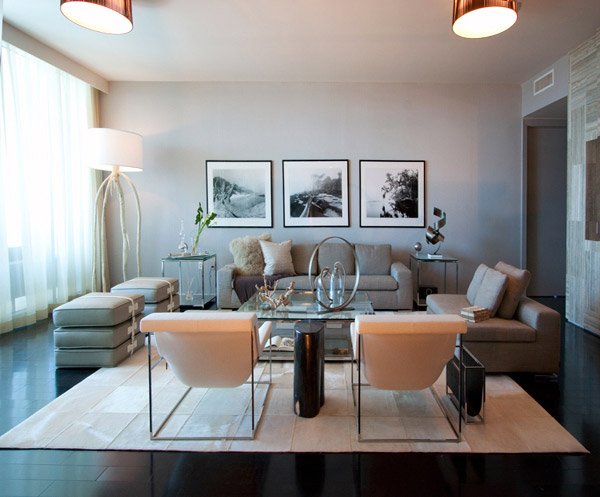 Simple designs of the furniture complement the plain walls. Accents like the pictures on the wall and the huge stand lamp, the cute decors in the tables, they all look wonderful and made this room one stunning living room with that weathered elegance.
That was indeed a stunning list to begin with! Fab designed living rooms that show us how it is to live a glamorous and stylish life through the design of our living rooms! The 15 Sophisticated Formal Living Room Designs indeed showcased an astonishing living space that anyone would love to take home. Along with the formal living rooms, take a look at our list of interior design ideas of luxury living rooms that will definitely awe you.