20 Ways to Landscape With Shrubs
What is a shrub? Do you know that there are shrubs that look like trees? Of course you do, but for some that do not have an idea of what shrubs are, let me define it for you.
A shrub is a woody plant that is small to medium in size. It is smaller than a tree and has multiple permanent stem branching from the ground.
Shrubs are usually included in every garden and yard. It has a lot of many good uses in landscaping – It simply make your place beautiful and attractive, It can be used as foundation plantings for many gardens and informal hedges, or even backdrops defining garden beds and adding interest to it. Shrubs give structure and backbone to the landscape and many of it bloom with beautiful flowers, berries, colorful leaves and others have sweet scents.
There are numerous types of landscaping shrubs out there. Picking the right one from among the many choices can give you a headache. So we got a list of 20 Landscaping Shrubs to get you started. These are all pretty and attractive plants and is sure to give your landscape a beautiful touch.
Go on and take your pick as you browse through our selection of wonderful shrubs for you landscape.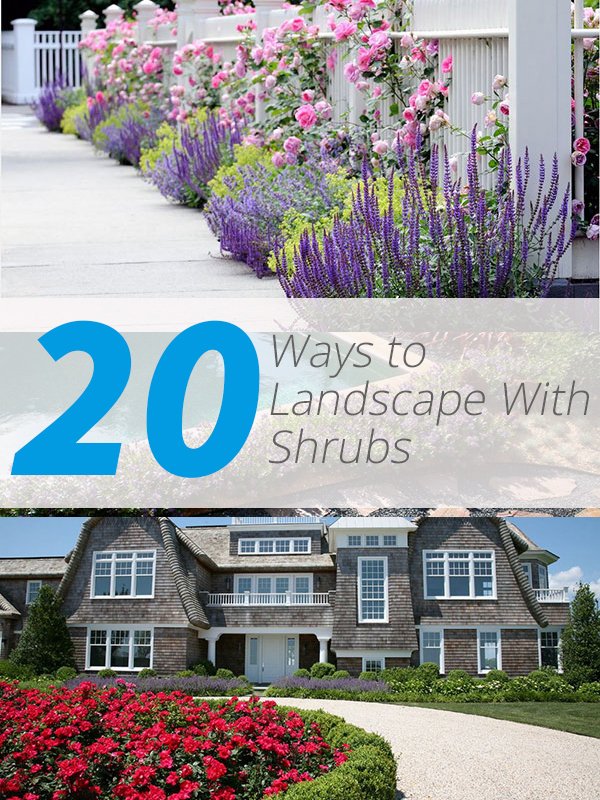 1. Pink Roses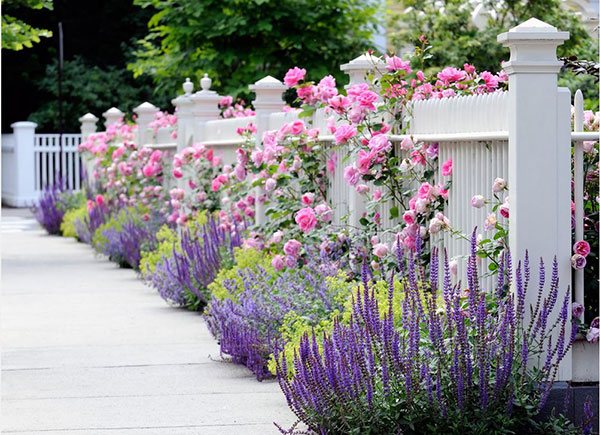 Accentuate your picket fence with these pink roses to give a striking interest. The pretty pink roses in this photo are David Austin's shrub rose.
2. Bowling Ball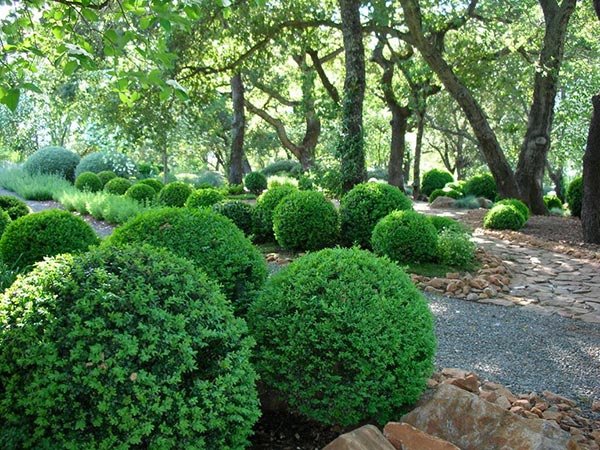 Create a stunning structure for edging with this evergreen shrub that offers a fanciful look.
3. Heathers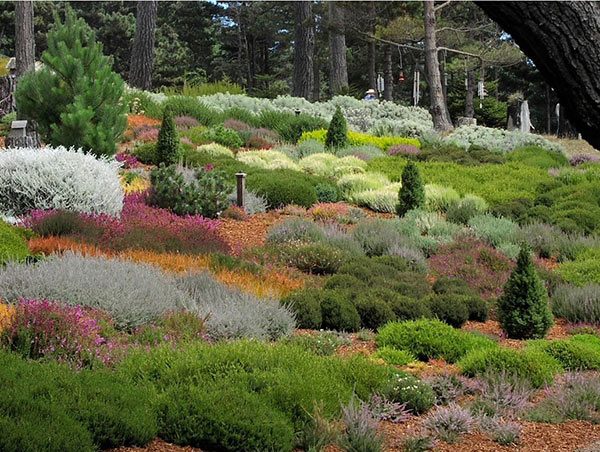 A lovely sea side garden showing a spectacular display of heathers accentuated by conifers.
4. Lavender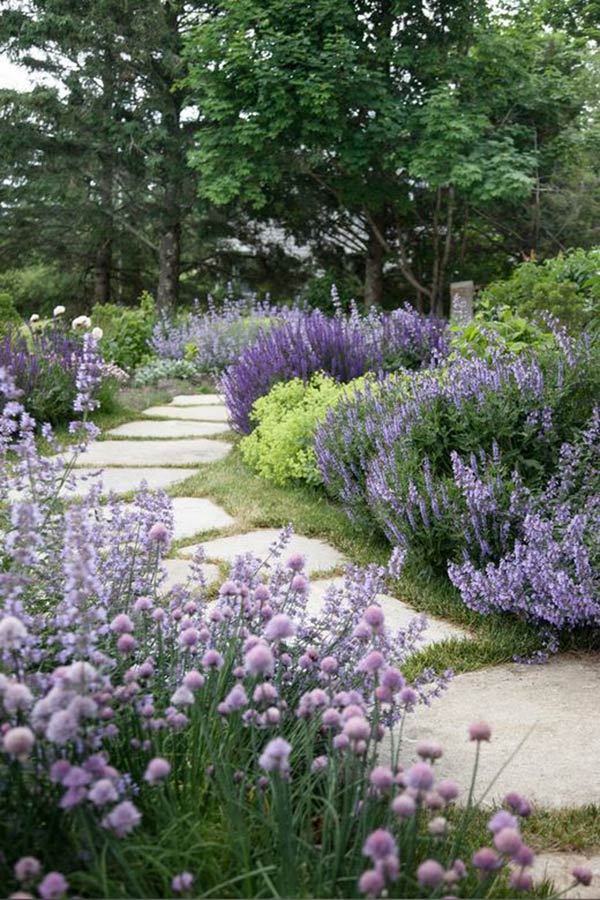 Make your walkway standout by bordering yew hedges and beautiful lavender.
5.Knock Out Roses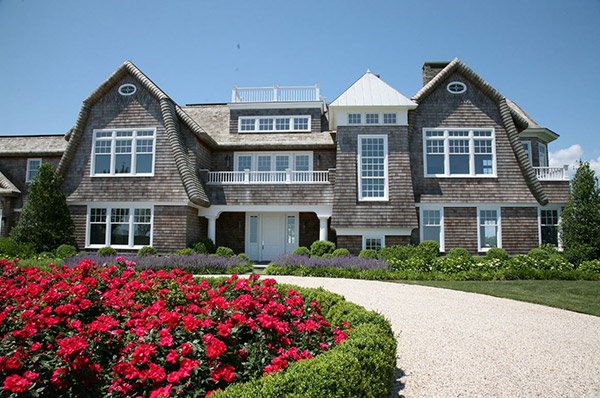 Bring color and life to your driveway by painting it red with these knock out roses.
6. Bougainvillea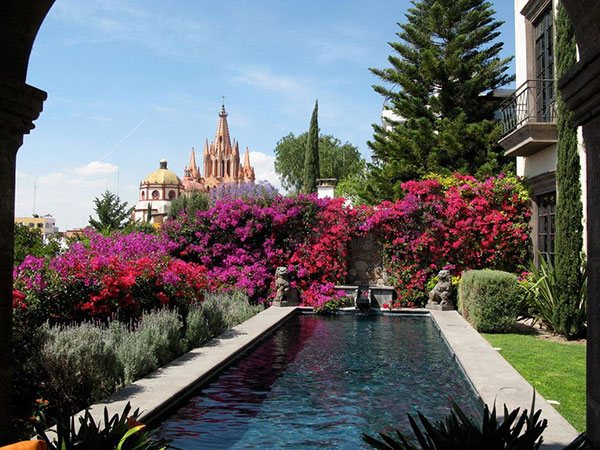 Make a flower wall with sumptuous bougainvillea to add some romantic touch to your outdoor space.
7. Pride Of Madeira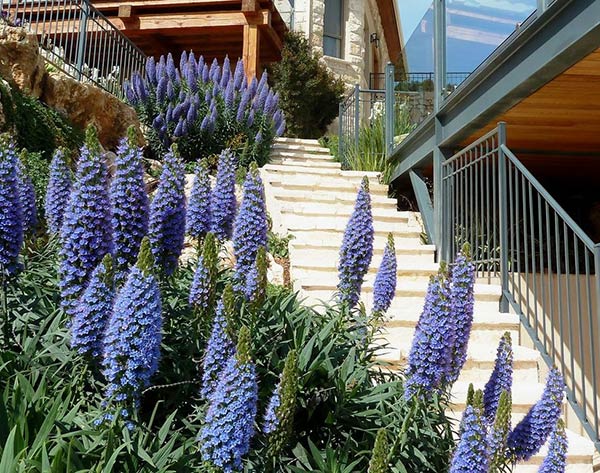 I love the how this beautiful, dusty blue Pride Of Madeira, emphasized the length of the staircase by drawing the eyes upward.
8. Limelight Hydrangeas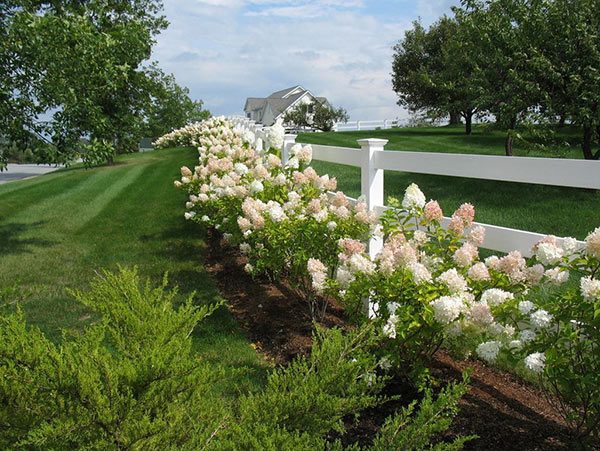 A white on white effect is stunning! Border your fence with these Limelight Hydrangeas to create a dreamy and tranquil scenery.
9. Shaina Maple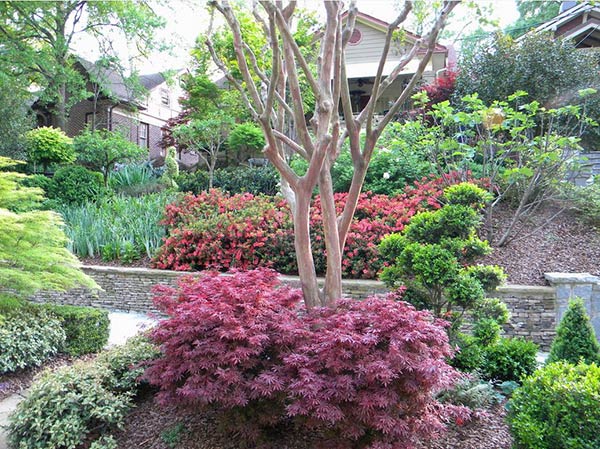 This dwarf red shrub standout from the rest of the plants in this landscape. It gives a lovely foliage throughout the growing season.
10. Oakleaf Hydrangeas
Give your outdoor space a tranquil and soft ambiance with these white-blooming shrubs.
11. Blitz Red Impatiens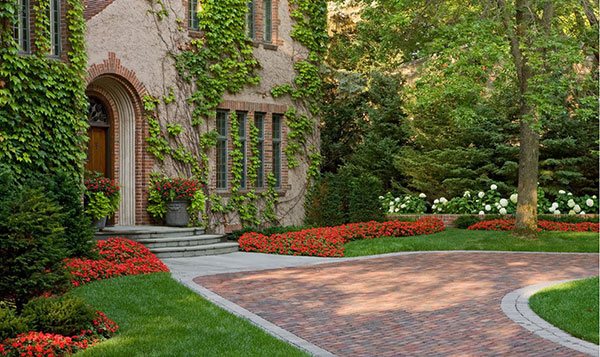 The home entrance is accentuated by masses of annual flowers framing the bluestones steps. The Blitz Red Impatiens add a whimsy flair in this landscape.
12.Informal Garden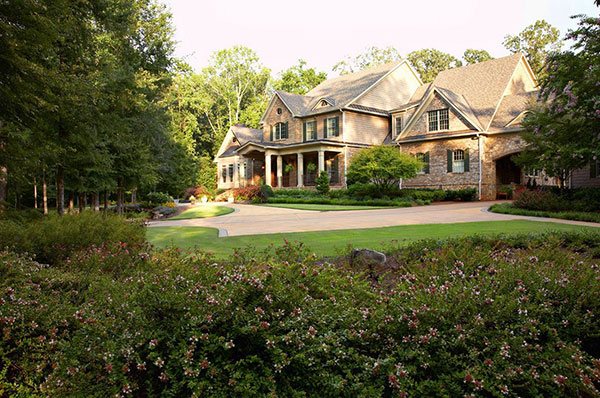 Using Abelia as hedge complements the meadow-vibe of the whole landscape.
13. Azaleas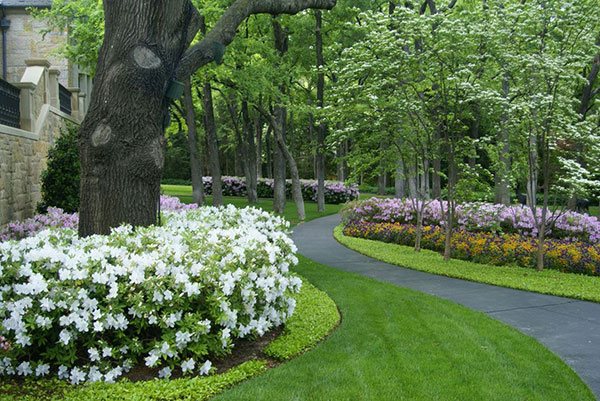 The striking beauties bordering the trees and the pathway are azaleas. In this photo, the pink are George Taber Azalea and the white ones are GG Gerbing Azalea.
14. Snowball Bush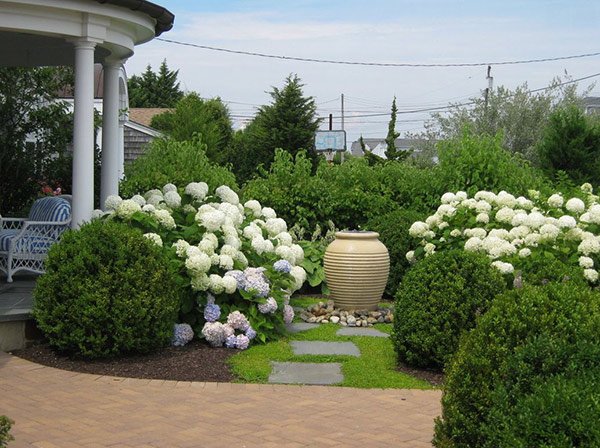 Snowballs make a striking accent to your outdoor space.
15. Camellia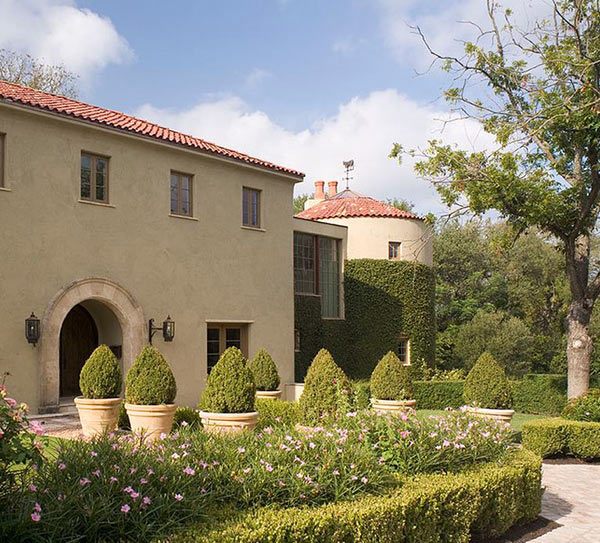 The pink flowers create interest and sophistication to this simple and understated landscape.
16. Gopher Plant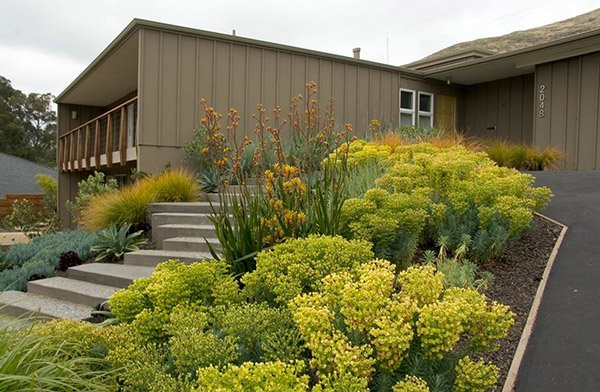 Use Euphorbia Rigida (Gopher Plants) to add volume, texture and color to your landscape. It can instantly brighten a space.
17. Enticing Natural Pool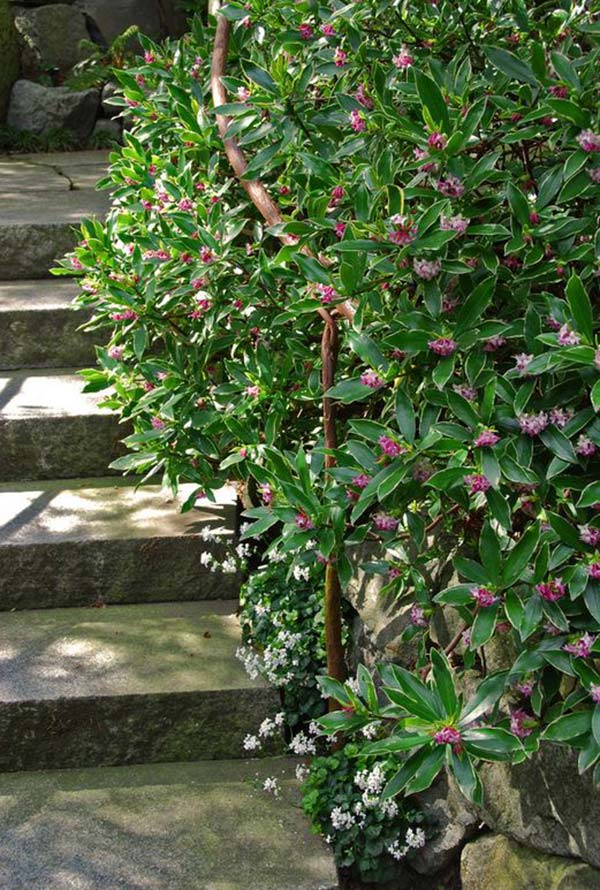 Daphne softens this pathway's texture with its sweet small flowers and fragrance.
18.Rhododendrons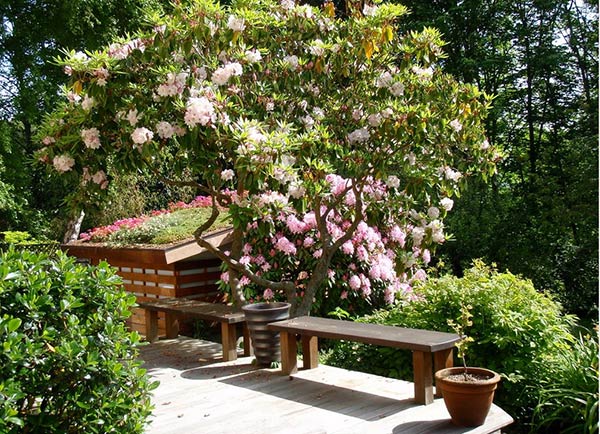 I love how Rhododendron was used in this landscape design. It gives a romantic and dreamy feel.
19. Buxus Japonica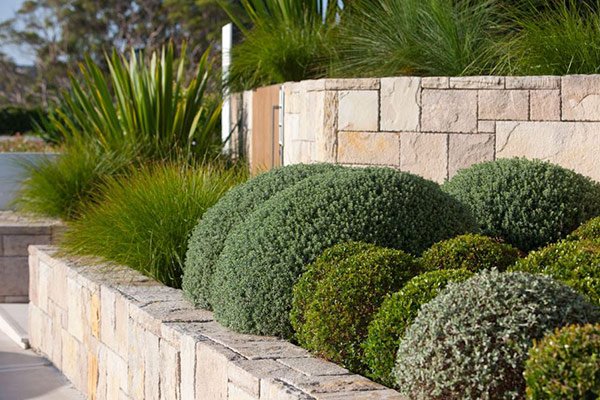 I love the variation of colors in this photo. Westringia gives off the silver-green hue while the Buxus Japonica bring a punch of crisp green in this design.
20. Hebe X Franciscana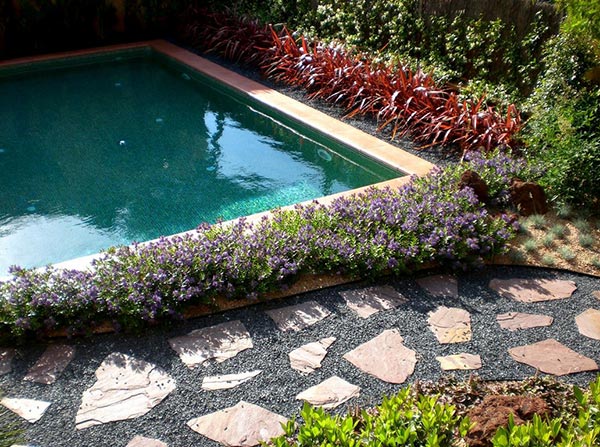 The purple flowers in the pool side bring style and inviting vibe to the space.
There are a lot of ways to utilize shrubs. You can also place it in a container and place it in balconies or roof decks. There are numerous lovely flowering shrubs and evergreen ones that will make your landscape stunning and inviting. Shrubs make exquisite accents or focal points in your landscape design. Use it to screen spots you do not want to be seen, create a smooth transition, create a pathway, act as a ground cover or make it as a beautiful interest. However you want to use it, you should always consider to match your climate and site conditions to the plant. Plan ahead to get the right landscaping shrubs for your landscape.
Bonus Video: Making a Contemporary Garden Landscape