15 Charming Brick Kitchen Designs
Whenever we talk about bricks, we think perimeter walls or accents in the lower ground floor of a two-storey bungalow. Well, that's maybe from someone like us who makes bricks as an excuse to make our wall designs have texture – so premature ideas!
But for today, we will be sharing pictures of kitchen designs wherein we can see how much drama and interest can be given to the space.
These 15 Charming Brick Kitchen Designs will give us more ideas on how bricks can be maximized in terms of design, texture, and usage.
Take a look at the photos that we have for you and tell us what you think!
Agresta Kitchen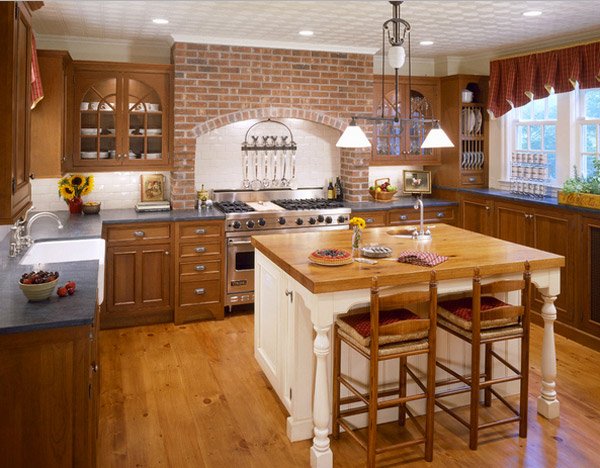 A stunning traditional kitchen with brick walls by the range. It complements the colors of the cabinets and drawers.
Burlington Traditonal Kitchen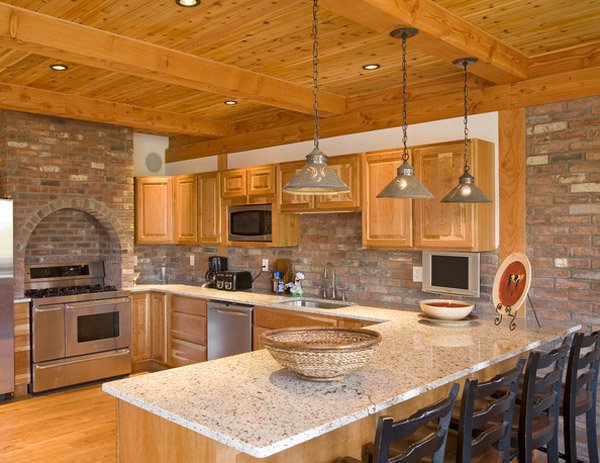 Have you noticed from movies or magazines that when you incorporate bricks in your design, it is usually paired with wood, maybe because of the color, or the effect it creates – rustic and traditional.
Central Island Ktchen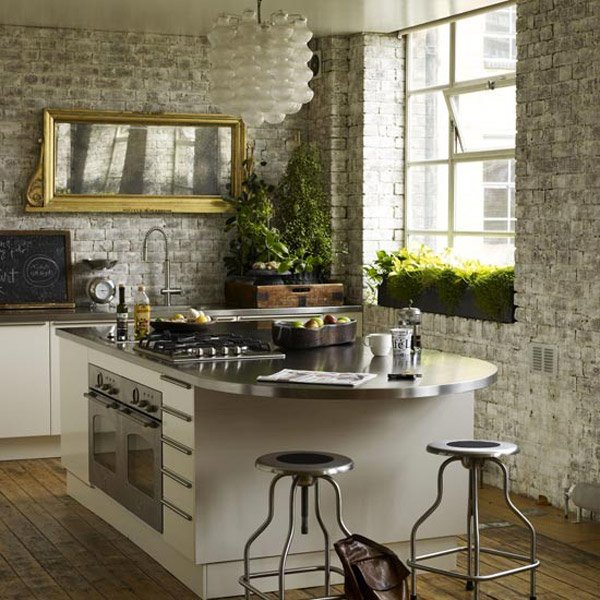 A large white chandelier creates a focal point over the island unit in this kitchen. The bare brick walls look great with leafy window boxes for a rustic touch. The island unit with bar stools is a great way to cook while chatting to guests.
Charleston Traditional Kitchen
How gorgeous do you think all this white, wood and bricks do to the room? The effect looks stunning! The granite counter makes the room even brighter than it already is!
Country Style Kitchen with Range Cooker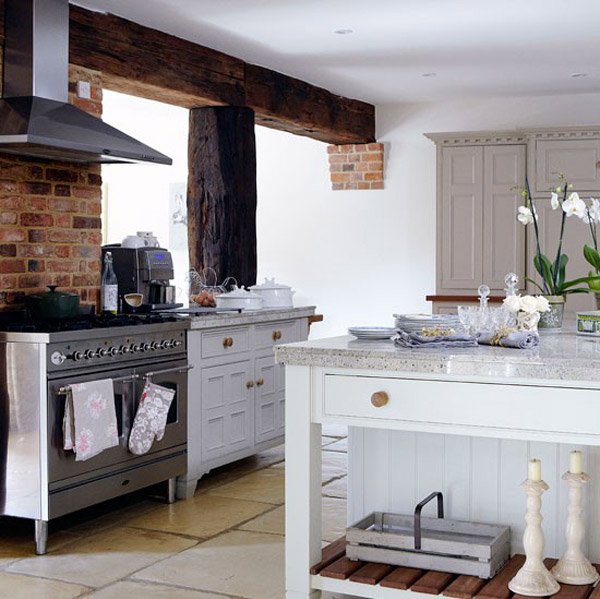 A range cooker makes entertaining on a large scale so much easier in this country kitchen.
Cream Red Aga Kitchen Beautiful Homes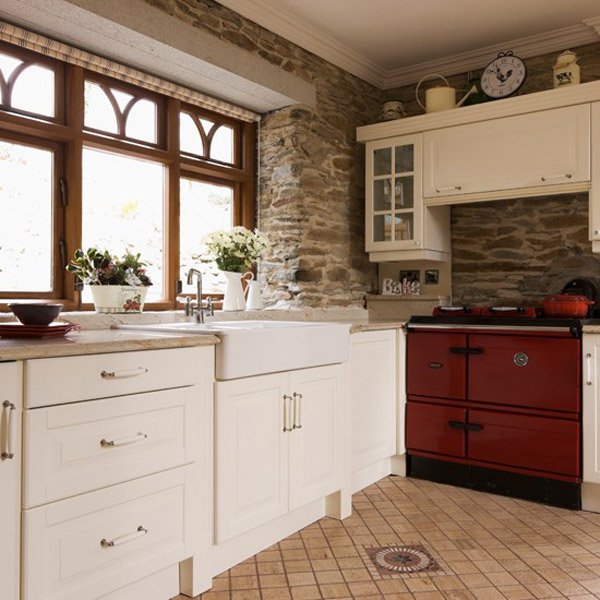 White cabinetry provides a traditional look, while granite surfaces and stone floor tiles add to the natural feel in this country kitchen.
Franklin Street Loft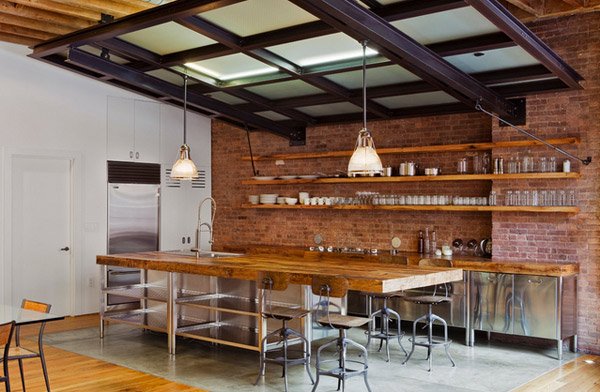 How rustic is this kitchen? The wood stains for the counter, the wooden beams and the brick walls by the kitchen counter top, adding stainless steel for the cabinets made this room more industrial.
Industrial Kitchen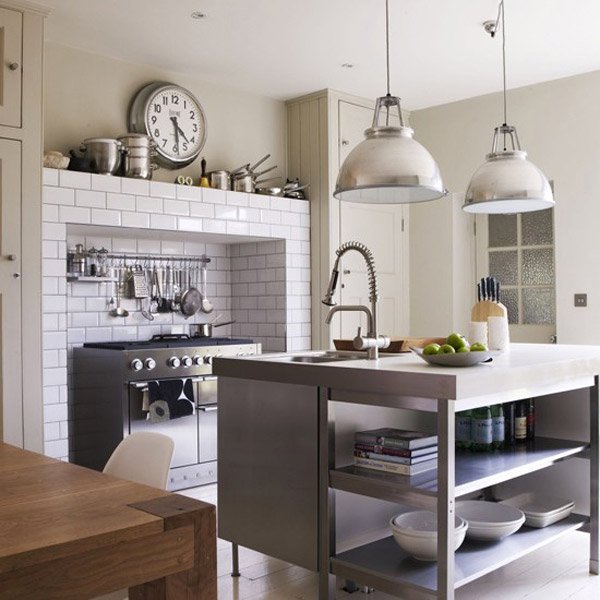 White and stainless steel furnishings dominate this stylish, utilitarian kitchen. Using the original brick alcove to house a modern range is a functional and easy use of space. Wall-mounted rails have been fitted for easy access to utensils.
Modern Exposed Brick Kitchen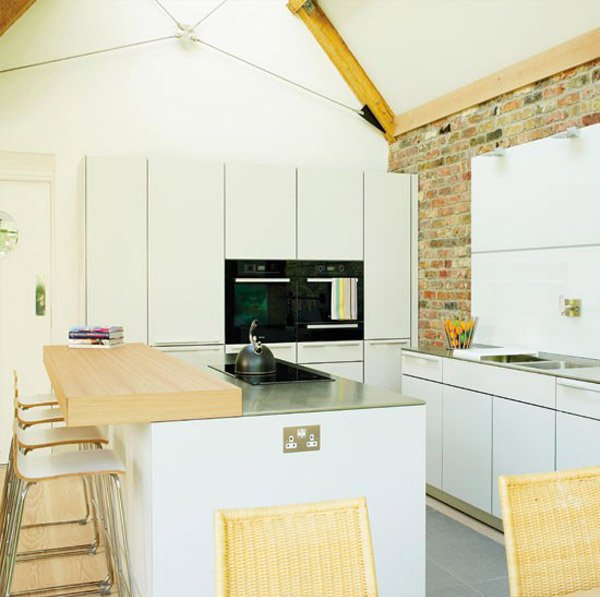 A veneered elm breakfast bar provides a relaxed eating area in this neutral kitchen.
San Francisco Contemporary Kitchen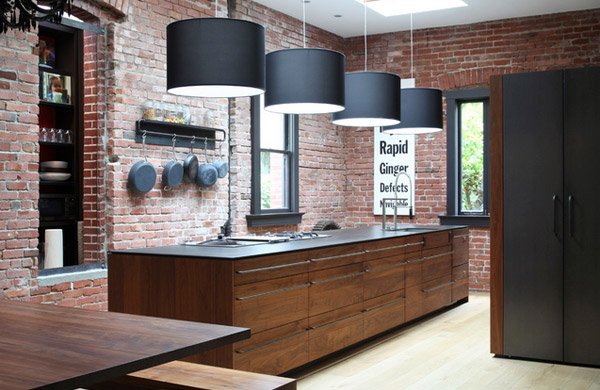 This is one interesting kitchen. A mix of rustic, contemporary and industrial – but whatever the design combination of this kitchen is, it sure is stunning and something we would want to have.
Scotia Drive Remodel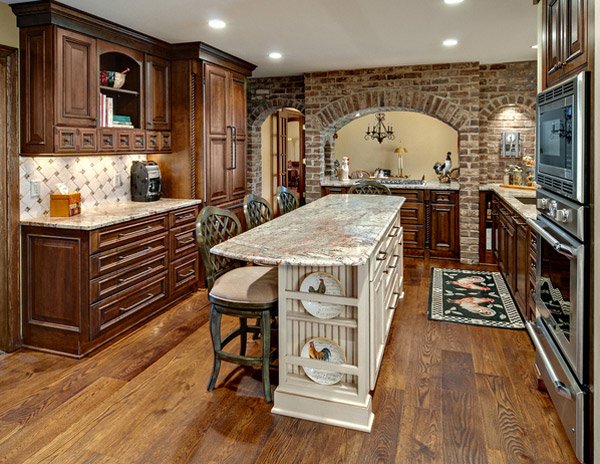 This remodel made this kitchen more glam and modern even when it is all traditional design. The design of the kitchen island is pretty lovely too!
Stylish Country Kitchen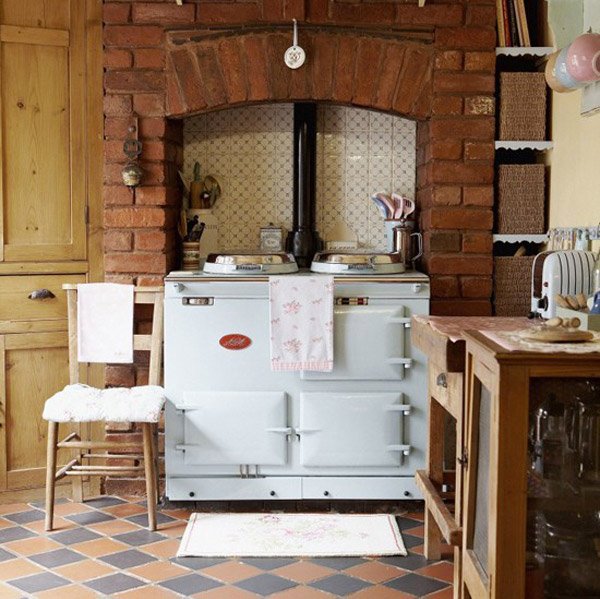 A pale blue Aga set within a brick recess sets the tone of this country kitchen, and the freestanding wooden furniture and the original floor tiles combine to achieve a simple yet stylish country kitchen.
Tri-Lite Builders Kitchen Remodeling Project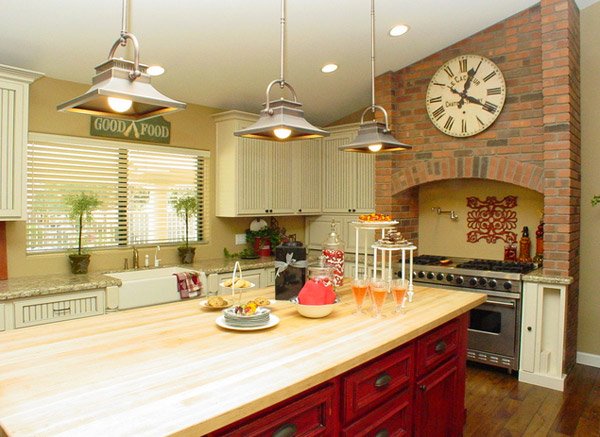 A modern mix of rustic and contemporary design! A pretty bright room with all the right appliance and decor which makes the room stand out for a brick-inspired space!
Volkov Kitchen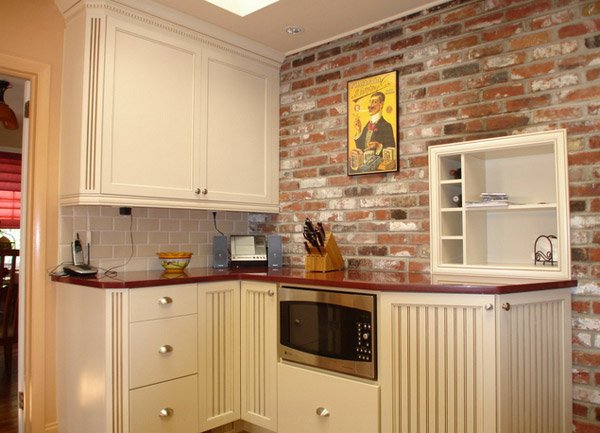 A small and simple kitchen that shows us how bricks can make a room more interesting than using naked concrete.
Wilmette Kitchen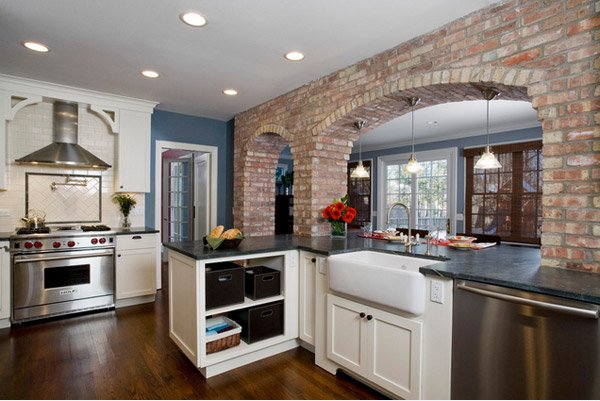 In this kitchen, we are able to see that using bricks as partition wall sure looks perfect. It's like a travel from one era to another.
Those were our 15 Charming Brick Kitchen Designs which surely gave us more ideas as to what the use of bricks are and how it is actually used in terms of design and planning. It can serve as accent walls, dividers and even a backsplash! More ideas on Home Design Lover! Take a look at our dining rooms with brick walls, more to come!