15 Fantastic Modern Faucet Designs
Have you noticed that more and more people are beginning to like vintage? Even loving them for that matter.
It may be the sense of taste they prefer in terms of design or decorations; or that people love it now since it is in fad. Whatever the reasons are, there's no denying that vintage has its mesmerizing feel.
In this post, we will be showing you how the modern day do it when it comes to faucet designs.
Faucet design may seem something that does not matter coz we can technically use any tap design to use at home; but considering a modern home, we also tend to use modern fitting – like the faucet.
Today, get to see these 15 Fantastic Modern Faucet Designs that will definitely interest you to bits. Take a look.
Bandini Naos Faucet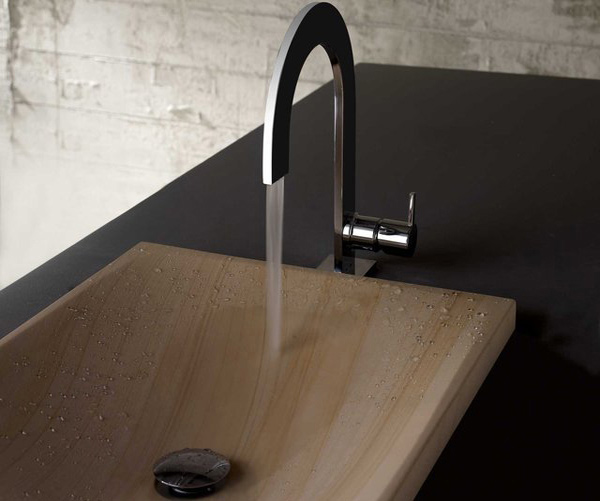 This is one way of seeing how one faucet can look small and sleek and still be in style. Adding a wooden basin adds beauty to it.
Chrome Finish Color Changing LED Waterfall Faucet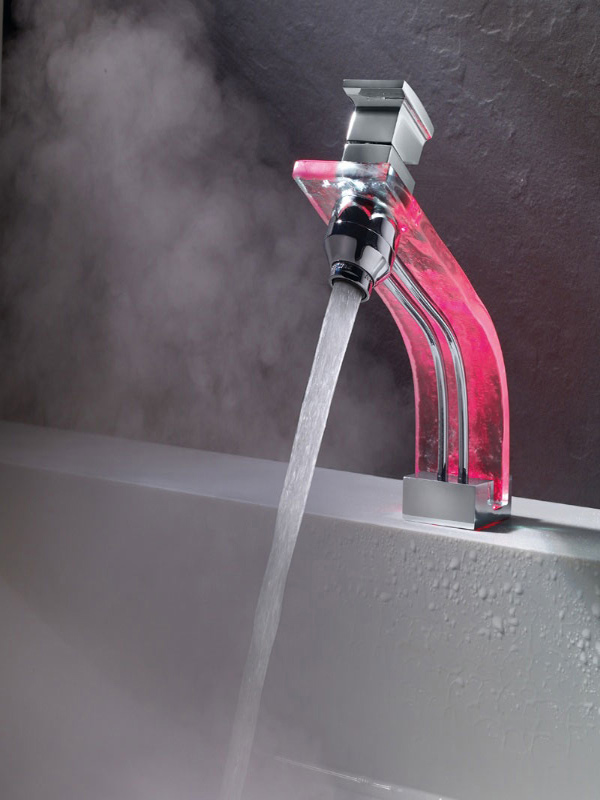 This chrome-finished faucet looks pretty. The rectangulared shaped body where the opening of the faucet is, comes in different colors! This gives buyers more options when picking the faucet they want at home.
Electronic Sink Faucet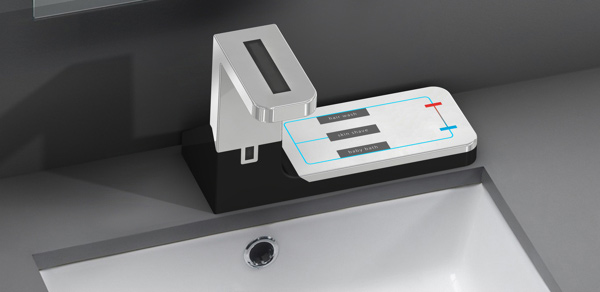 For this facet, the designer combined solar cell, infrared sensor and a unique touch interface for a true 21st Century water management experience for the home.
Fluid Faucet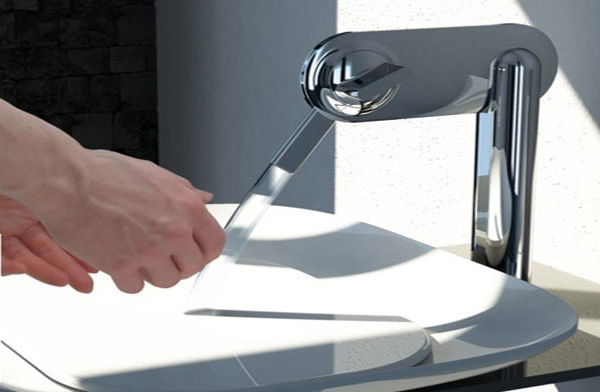 This is how we can rotate the ledge upward and be able to drink water, or to rotate the ledge down to be able to wash our hands – managing water, the modern way!
Hansa Latrava Faucet
Octopus Design made this tap design putting in mind how users will be able to have more access to water without the need of using more water, instead, they lengthened the opening for more water to flow.
Karbon Articulating Kitchen Faucet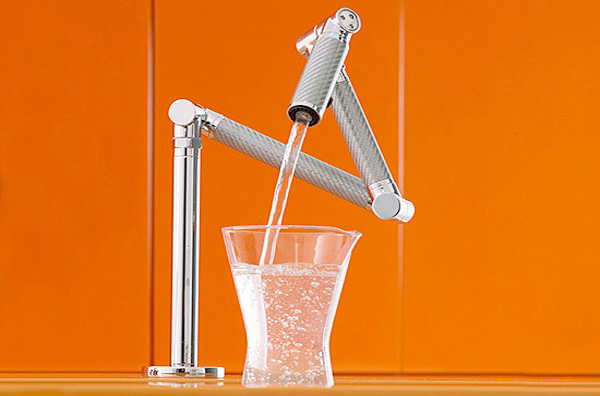 How can water access be more flexible than the normal tap that we have at home look as fun as this?
Murano Waterfall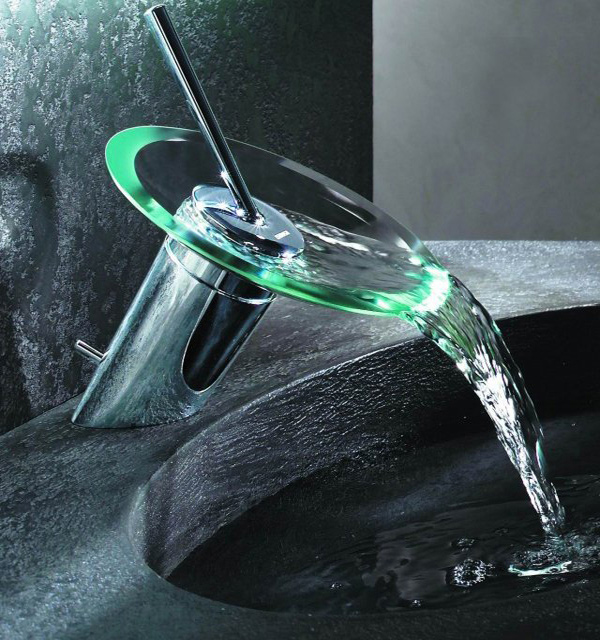 Just like a waterfall, we can see that this faucet from Hansa shows us how one waterfall can work. It makes more water flow all at one time than regular faucet designs.
Oras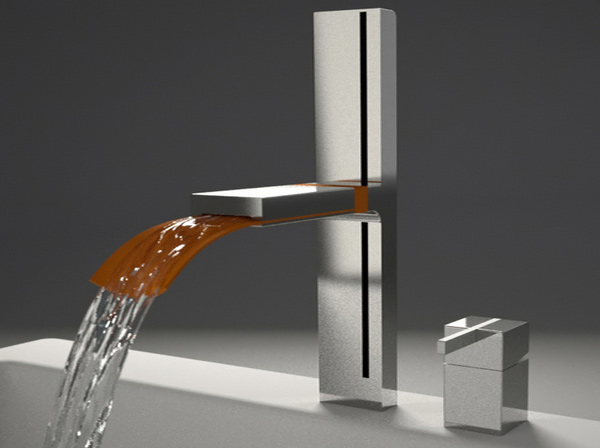 This is one industrial design for a modern type faucet. The tongue-looking part of this faucet where the water comes out is flexible and the lever it is attached to can be raised up and down, depending on the need.
Ripple Faucet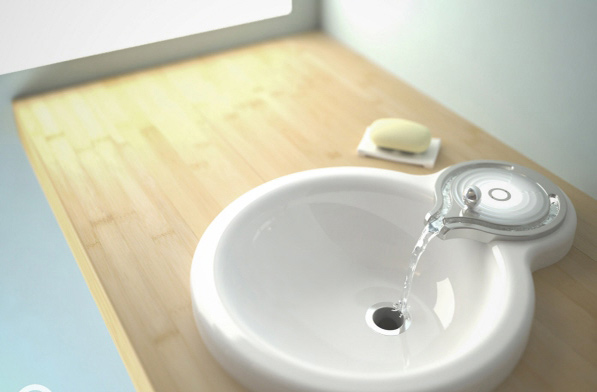 It is cool how some manufacturers create a faucet and sink altogether in one design, usually consumers buy a separate faucet and finds a different basin for it – but since this is a modern design, we should forgive it for being totally cool!
Smart Faucet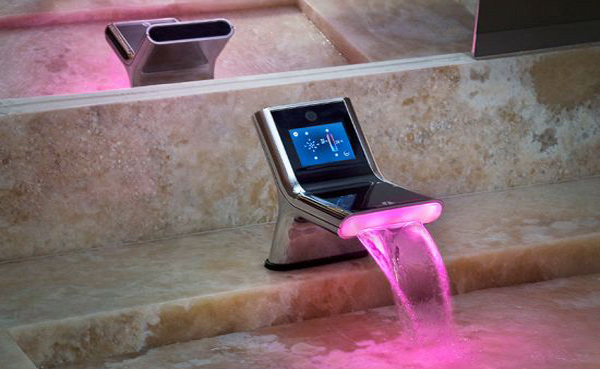 Adjusting the ideal water temperature in conventional faucets is always a time consuming experience. The user needs to manually temper the amount of cold water and hot water to reach the desired temperature and flow. This always takes a lot of time and leads to a lot of wasted water.
Smarter Handwash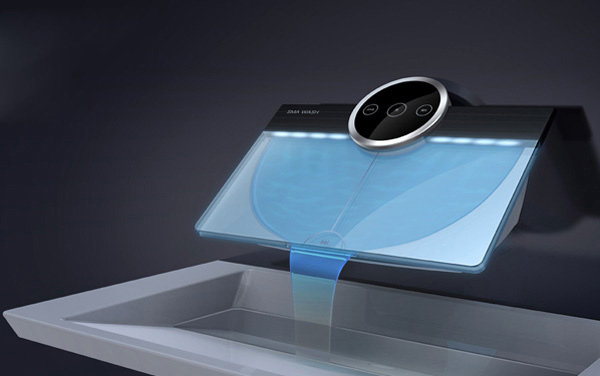 According to the designers that given the current trend of adding electronics to our basic bathing needs like digital controls for the bathtubs and showers; it only makes sense to take it a step further and include it on fittings. Sma Wash is a digitalized faucet that dispenses soap and water in a very unique fashion.
Sprinkle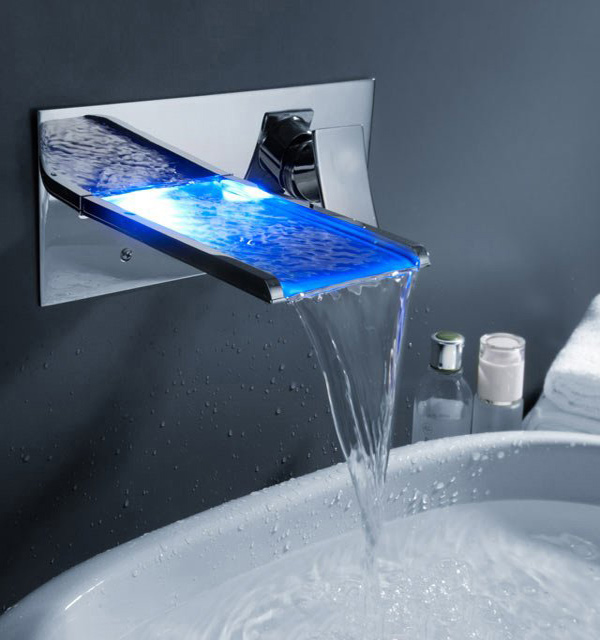 From the looks of this pretty faucet, we can say that the name it has does not really match it. It obviously does not sprinkle but rather pour a lot of water for the owners' use.
Stealth Faucet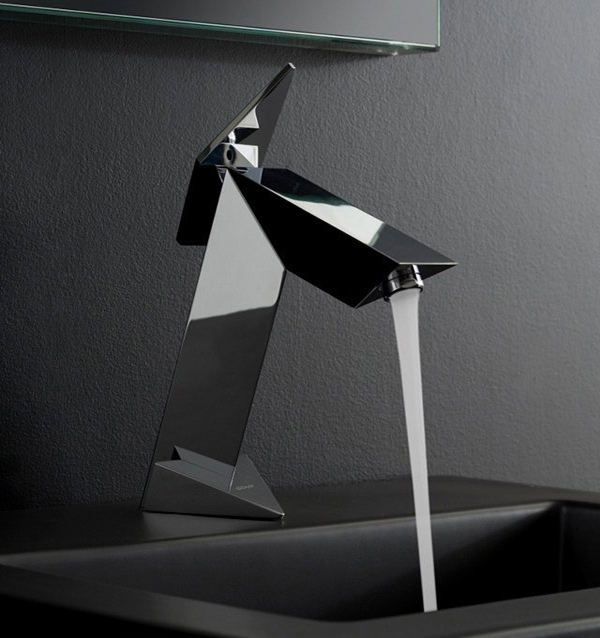 This modern faucet may serve the normal way ordinary tap operates, but looks really modern because of the unique style Graff Faucets gave to it.
Temperature Sensitive LED Faucet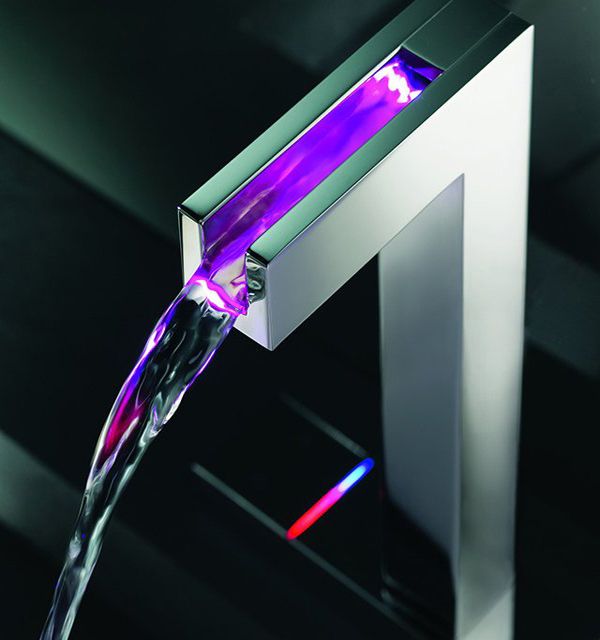 Here is another example of a modern day faucet that we can buy for our homes. This is called a Temperature Sensitive LED Faucet. From the name itself, it is sensitive to human temperature and changes in color too.
The Ribbon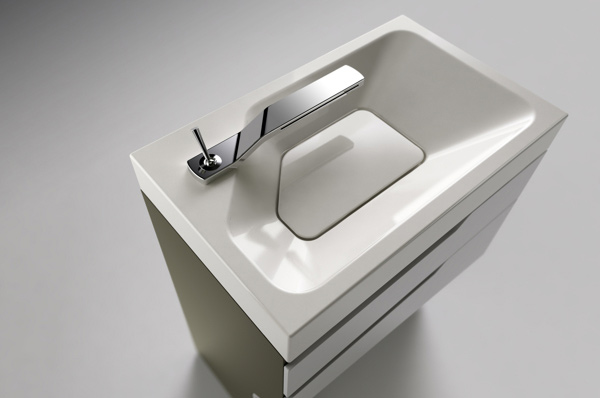 According to the manufacturers, the basic component of the suite is a sink with hidden valve, which was created together with the cabinet as a functional prototype in collaboration with companies Jika and Drevotvar Znojmo.
Did we tell you that those pictures of the 15 Fantastic Modern Faucet Designs that we have showcased will interest you? Because honestly speaking, we have some friends that said those were definitely fab! Hope we can interest you too in checking our 15 Beautiful and Unique Kitchen Faucets that may be some source of inspiration too! Have a great weekend guys!