Before and After: A New Bright Look for a White Beach Condo in New Jersey
Not all renovations are finished for a few months. Some do it by phase and would even take years before it becomes done. Well, this is true for some homes which are actually vacation homes or are used on just certain months. That explains why they do not need to rush. Just like this condo renovation on the Jersey Shore that took eight years before this Sea Isle City vacation home was completed.
This white condo was first intended as a rental but then the owners wanted to turn it into a vacation home which could be a perfect place to stay during summer. But it needed a redesign so it will look even more beautiful, cozy and relaxing. It needed that "vacation feel" in it so that even when it isn't summer, the family and their friends can have a great time at this white beach condo in New Jersey.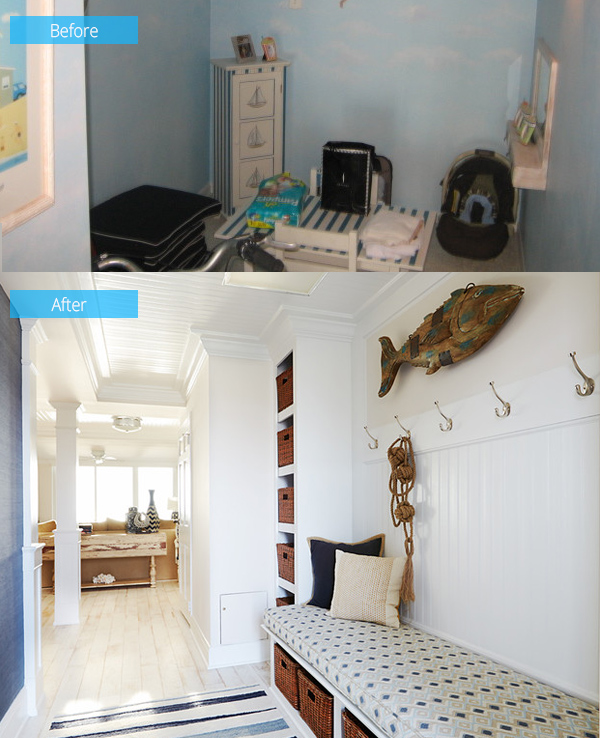 The foyer or entry area looked messy and just full of unorganized stuff but the new look is so far from how it looked before with a new storage bench, hooks and the same table.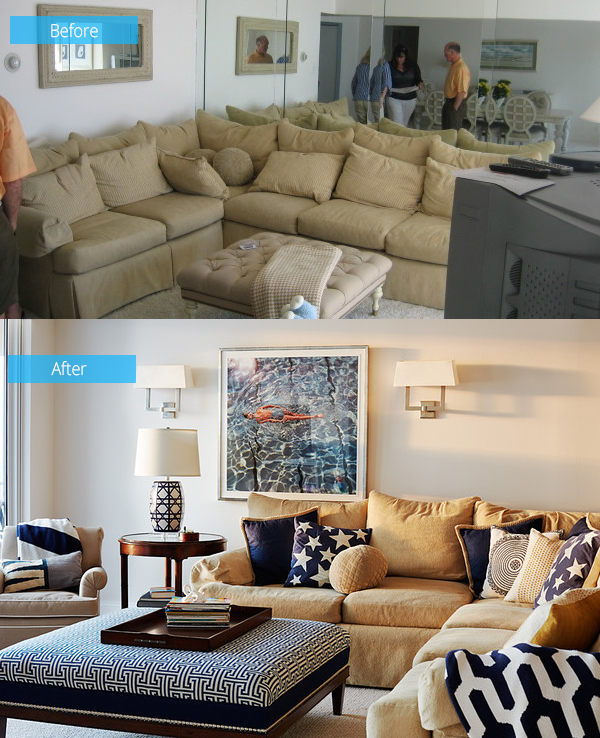 It used the same sofa for the living room. But there were added throw pillows, a lovely upholstered table and other fresh additions from the lighting fixtures to the decors.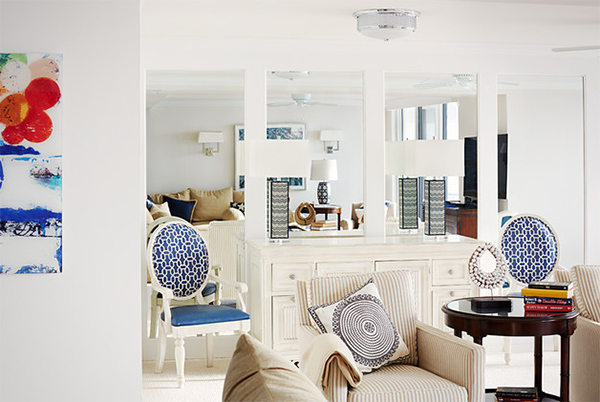 Another angle of the living room where you can see some patterns everywhere in blue and white.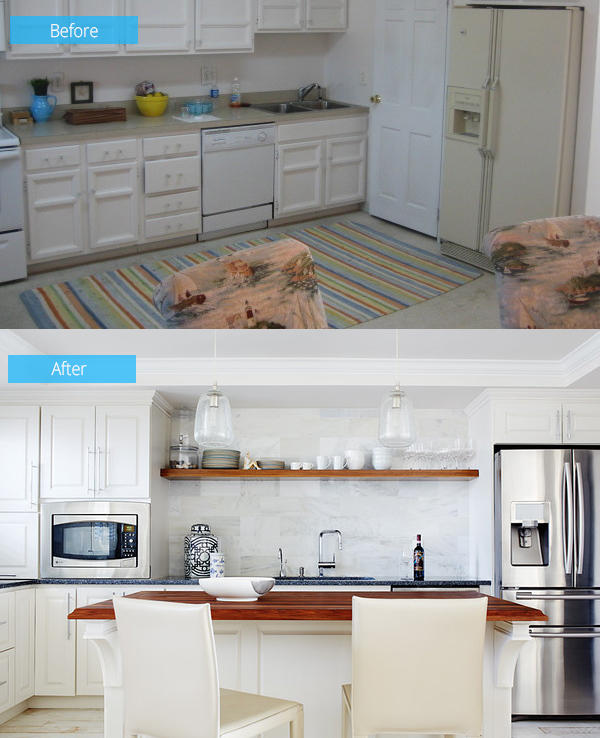 The kitchen area had a new and better look. Before, it was just an ordinary kitchen but with some improvements done in it, it looked a lot better with white and wood.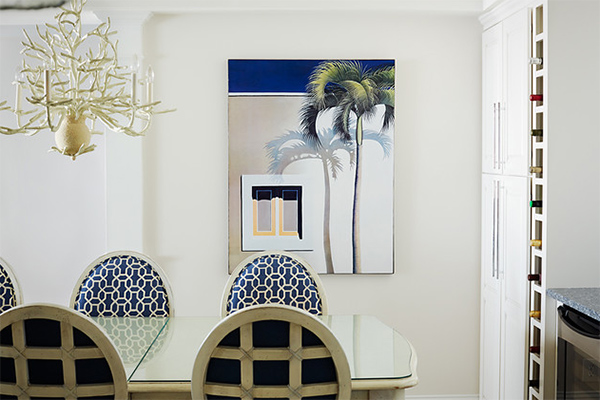 You can take a glimpse of the patterned dining chairs here, a creative beachy chandelier and a wall decor.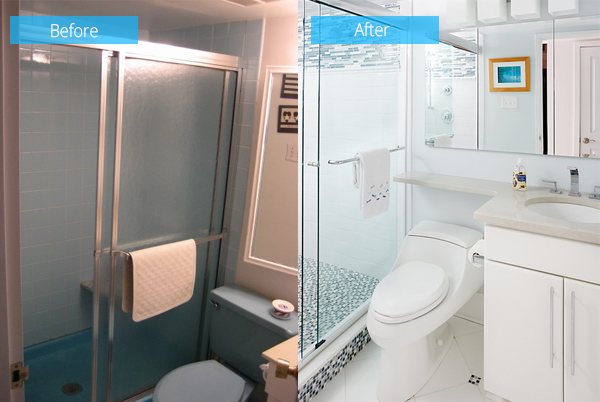 Mosaic tiles were added to this bathroom and the shower's glass sliding doors became frameless.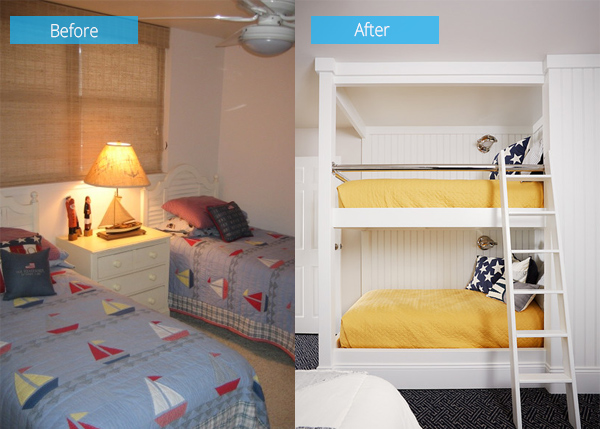 Instead of two beds, it was turned into a bunk bed to save space and still add one more bigger bed too.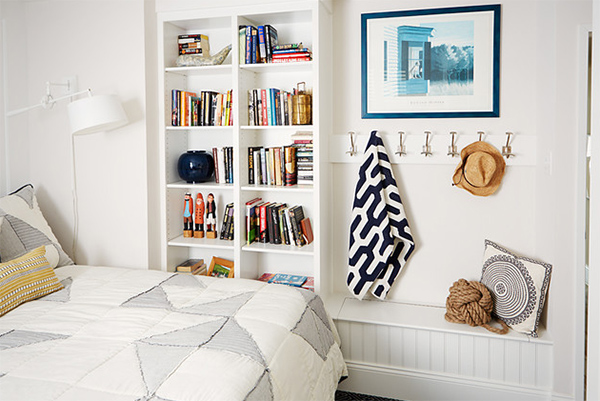 This is the other bed in the bedroom with the bunk beds. That bench and hooks on the wall is so cute!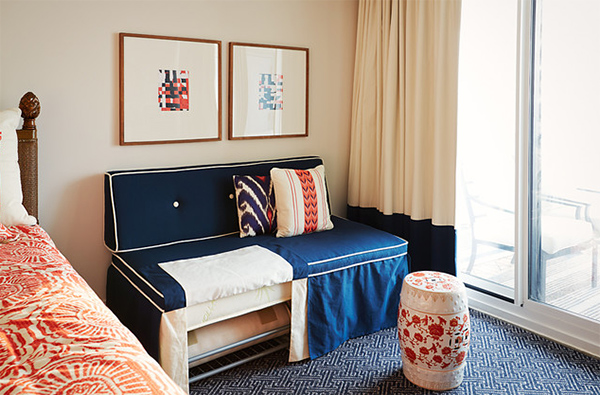 Another bedroom in the condo with storage bench and pretty mix of orange and blue.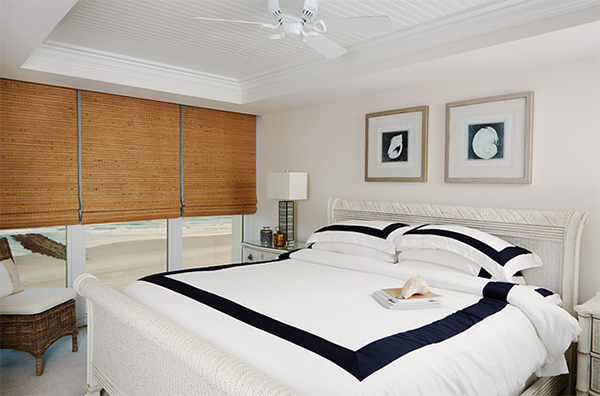 I can tell this one is the master bedroom with beach colors and neat contemporary look.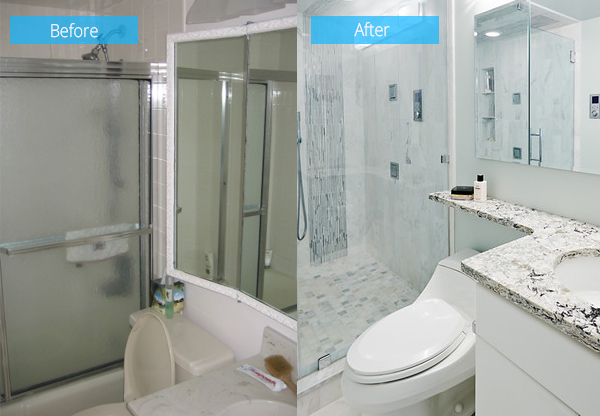 This one is the ensuite with a new countertop and tiles.
I am sure you were able to appreciate the new look of the condo. This was designed by Bridget McMullin, ASID, CID, CAPS who patiently worked with their clients despite the long years of work. But it did turned out very beautiful. I can say that the long wait is totally worth it! Once the family is here, they can surely enjoy their vacation and the beach-themed space. Even when they are inside, they can still feel the beauty of the beach.