20 Bright Modern Sunroom Designs
Do you want to bask in the sun while you are inside your house?
Is that even possible? Of course, it is!
You really don't need to go out just to feel the sunlight. Simply having glass windows in the house will allow you to have a good amount of natural light inside your house.
So, how about adding a sunroom to your home?
It would be a nice place to relax, read a book or just take a good look at the beautiful views outside. It would also be ideal to grow some indoor plants in here.
Today, we are going to show you some modern sunroom designs that you will no doubt love!
Here they are:
1. Mt Rain House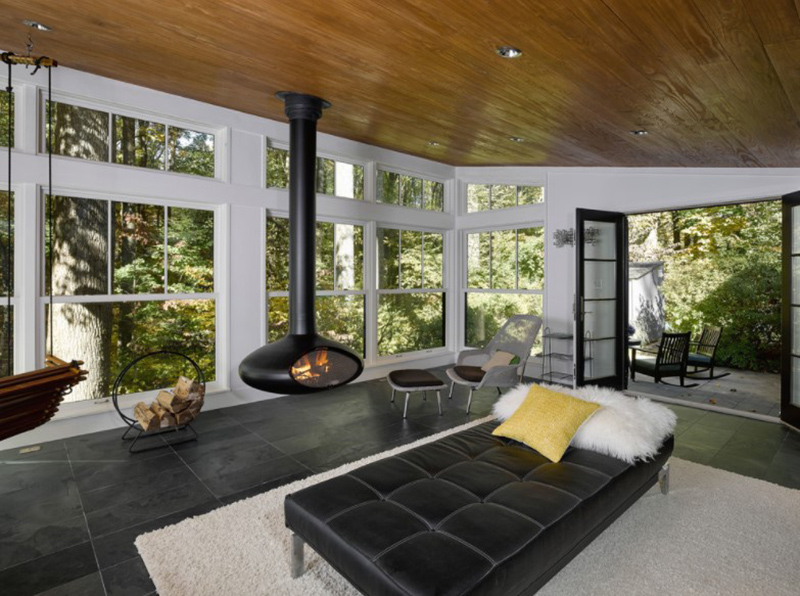 This mid-sized modern sunroom used slate floors, a hanging fireplace, a standard ceiling and black floors. It has many impressive elements in it that made it look beautiful all together.
2. Monopitched Sunroom
Bring together different types of furniture into the sunroom to get something similar to this one. Love the diagonal portion of the glass windows!
3. Orange Grove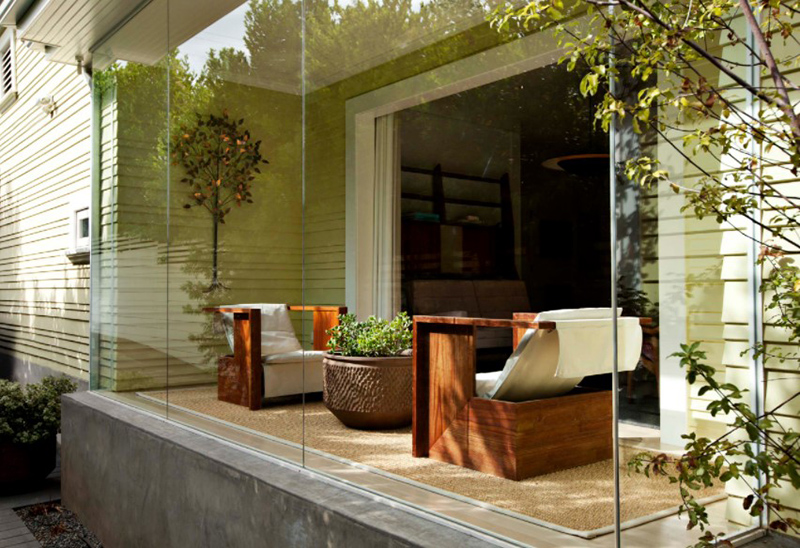 A sunroom doesn't need to be spacious. It can actually be small like this one. Just add some comfy furniture and you are done!
4. Tarrytown Pavilion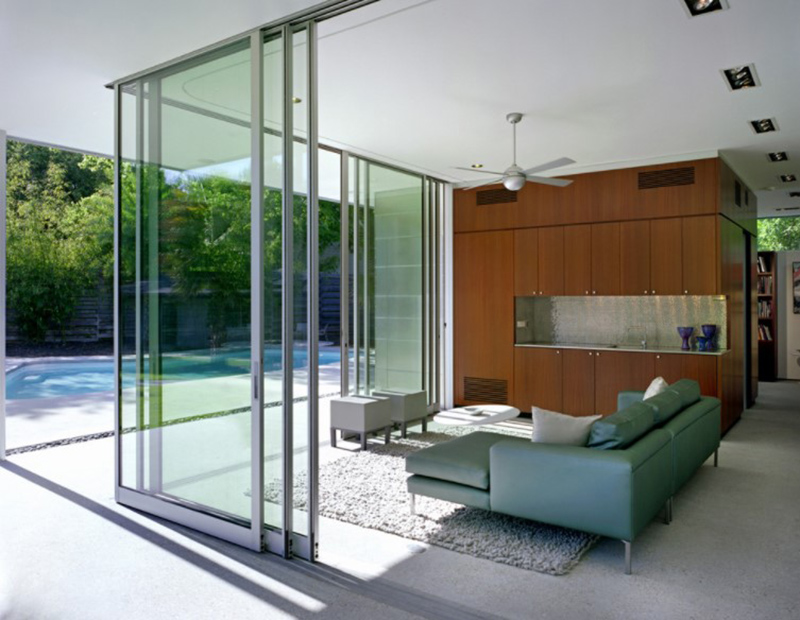 It would be a good idea to have a sunroom as the living room so that you can relax here while getting a good view of the outdoor space.
5. Rockingham Residence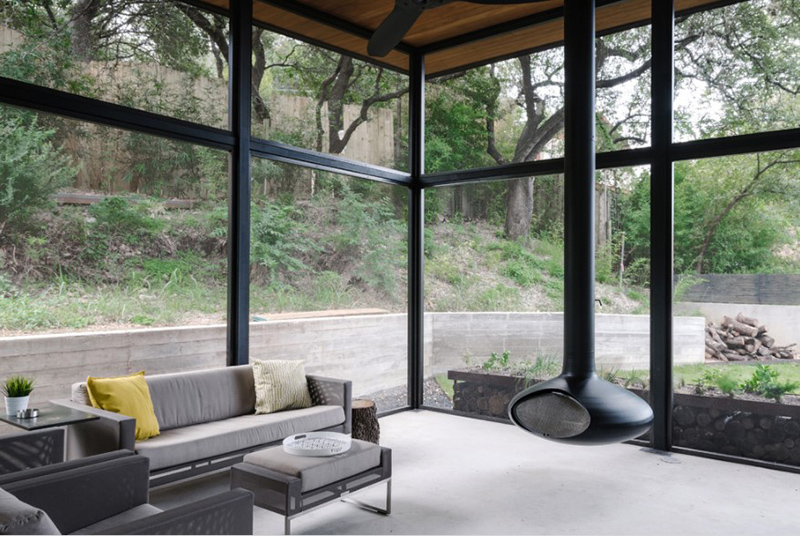 A large minimalist sunroom with concrete floors, a hanging fireplace, a metal fireplace surround, a standard ceiling and gray floors. That fireplace added beauty to the living space.
6. Solarlux Winter Gardens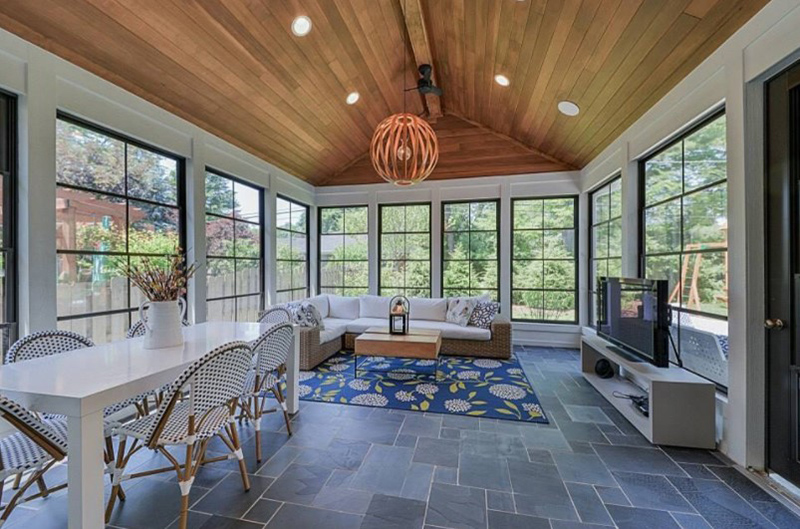 This open space has a dining area and living area. With the windows around it, natural light can get into the space all day!
7. Ligne Roset 2017 Collection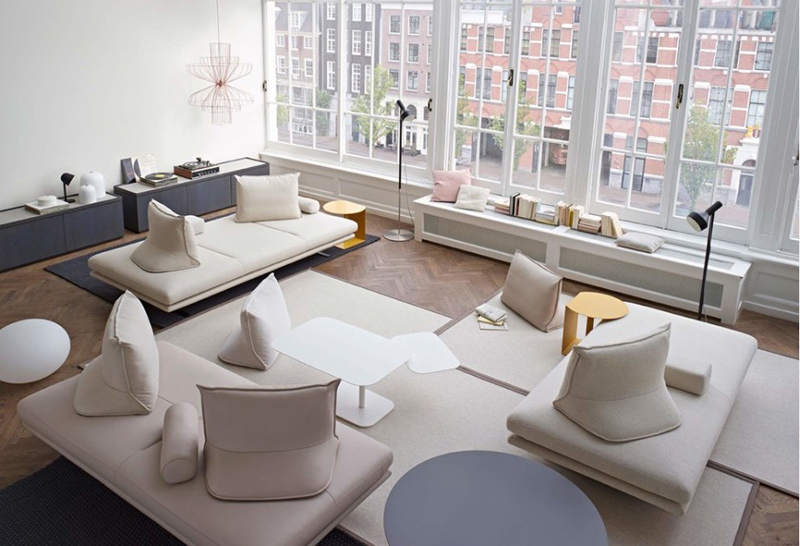 A beautiful sunroom furnished by Christian Werner's Prado sofa, chaise, and loveseat. We have to admit that the furniture played a huge role in making this space look really awesome! Those French windows also brought charm to the area.
8. Solarlux Winter Gardens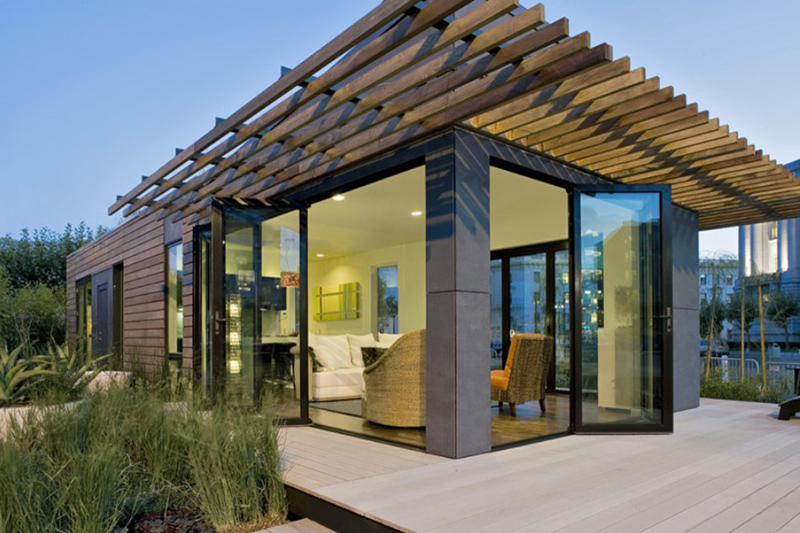 A modern sunroom which has a modern exterior design. This is a good place to entertain guests, right?
9. East Village Penthouse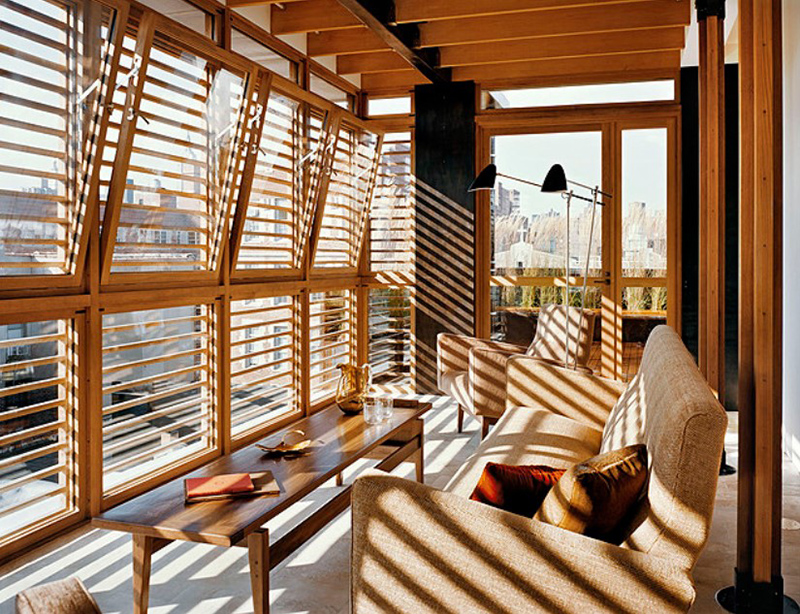 You can see different shades and tones of brown in here. I just don't like the shadows from the windows.
10. Hall Residence San Francisco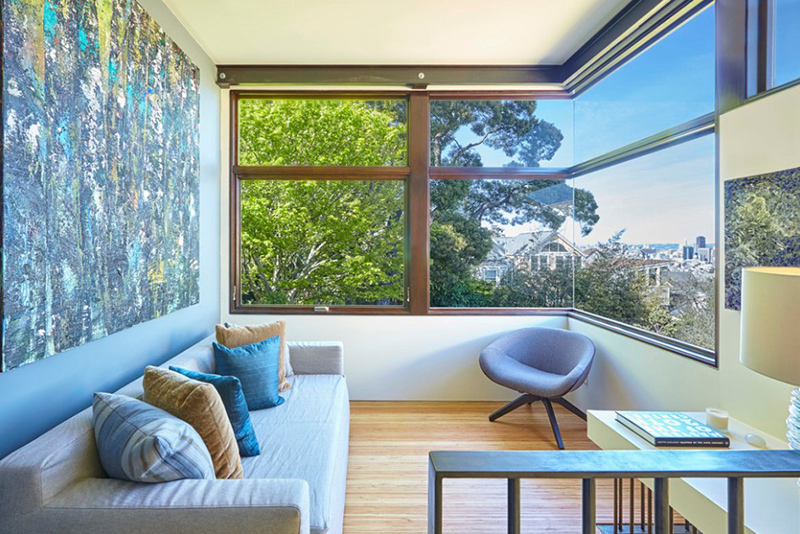 Love this small sunroom with a corner glass window! The abstract wall art is a perfect addition to the space.
11. Hillbrook Drive Residence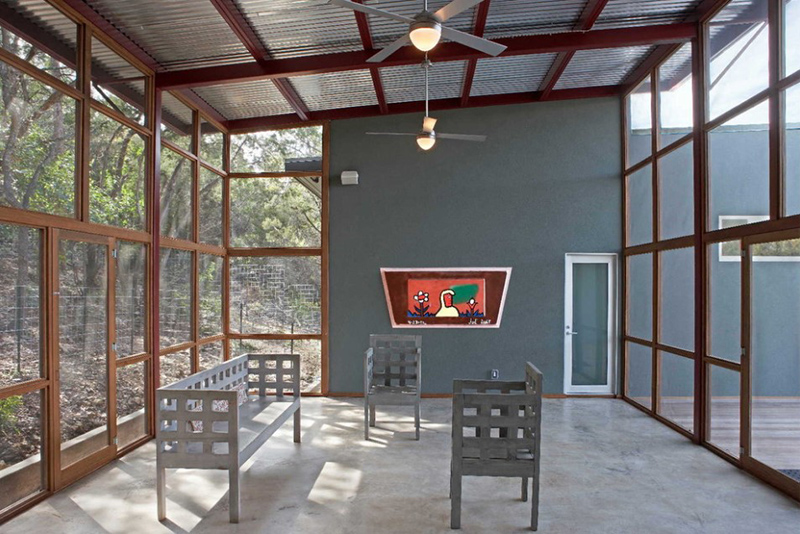 Guess this one still needs a few items like a coffee table so it will be more functional. It is a nice space with an open feel because of the glass windows and doors.
12. Carmel Highlands Pelican House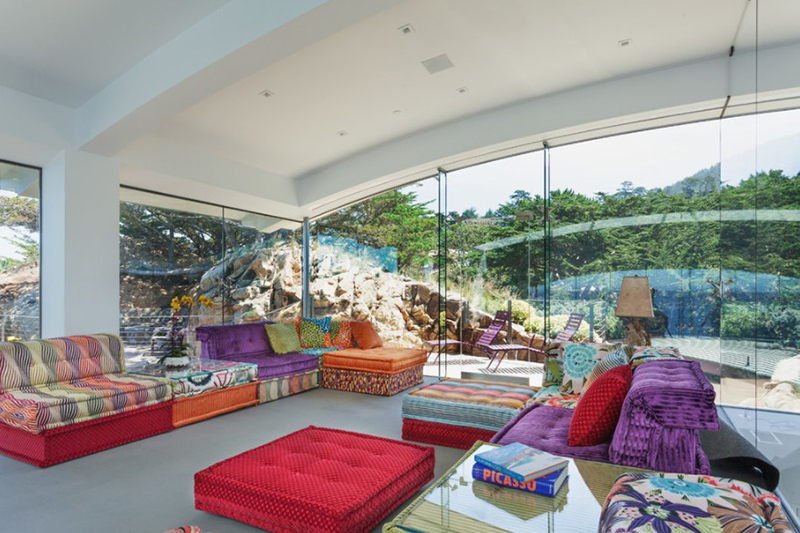 Aside from the curved ceiling and glass walls, the colorful sofa added appeal to the area. And look at that stunning view outside! You can also see this sofa in a funky Bohemian apartment in New York.
13. St Ives Living/ Sunroom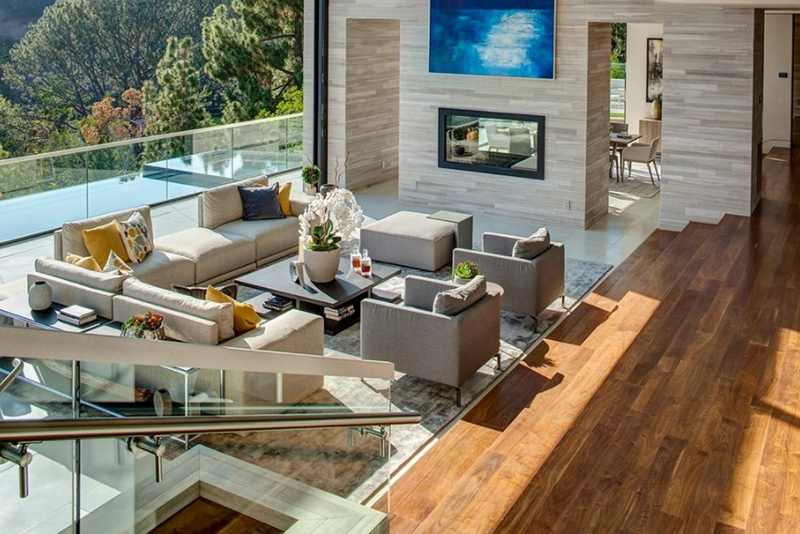 You will surely admire this modern space with gray walls and ceramic flooring tiles. What I like here is its luxurious modern set up and how it is can be accessed directly from the pool.
14. Residence for Art
A huge minimalist sunroom with porcelain floors, a standard fireplace, a stone fireplace surround, a skylight and beige floors. It is ventilated with a big ceiling fan.
15. Spanish Modern Lake house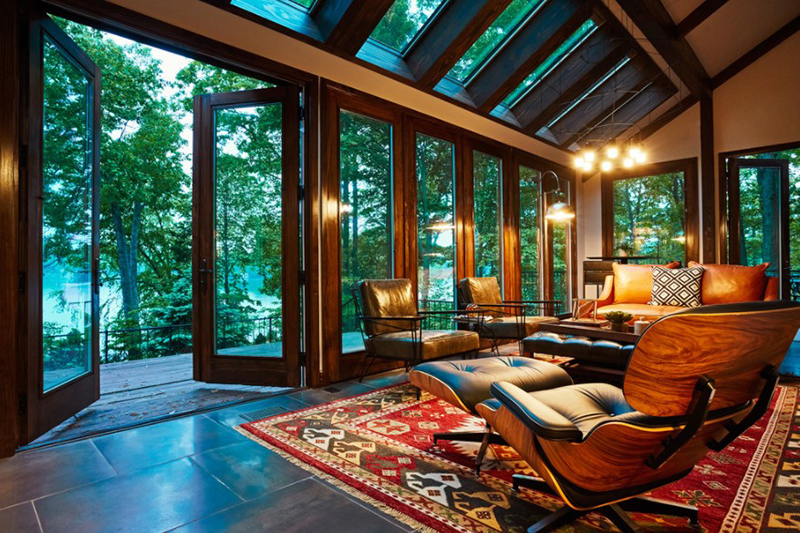 This one has a warm modern feel with wooden furniture and window frames. Love the effect of the area rug in here.
16. 4 Season Sunroom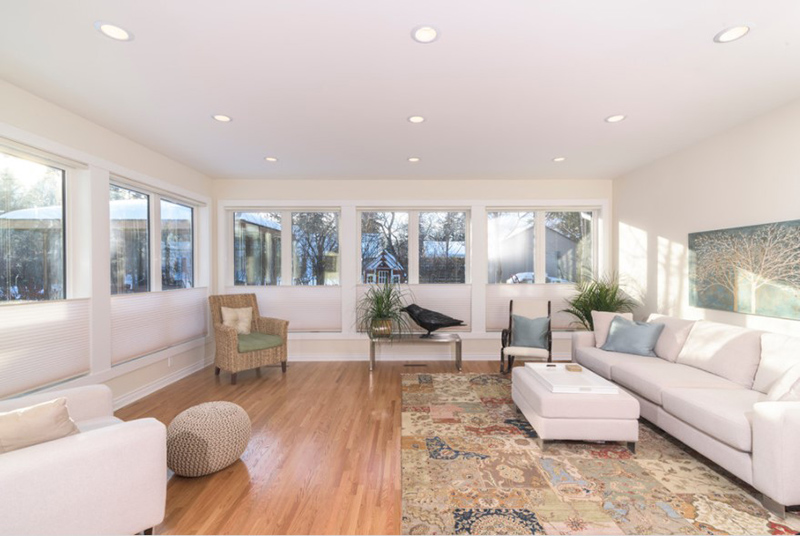 A simple sunroom with white colors for the walls and ceiling. What breaks the white colors here is the area rug under the white sofa.
17. W3 Interiors Showroom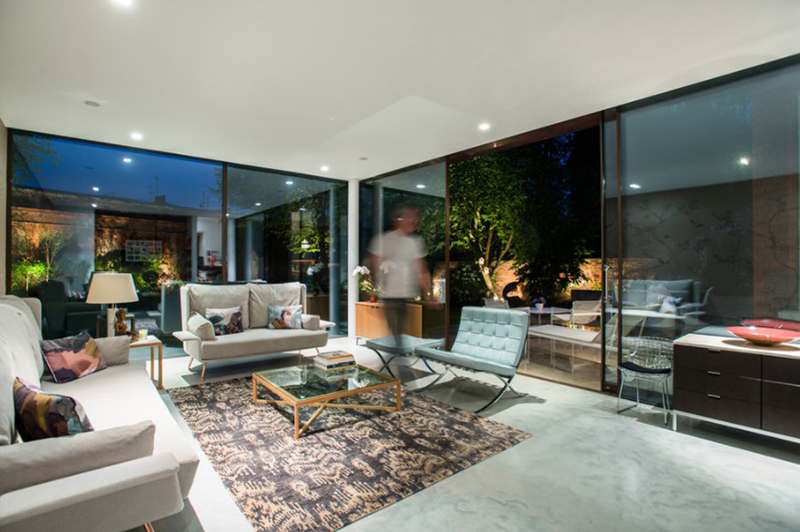 This space used Knoll AA sofas, Barcelona chair & footstool, Bertoia chair, Florence Knoll credenzas, Krusin coffee table, Risom lounge chair, and The Rug Company IKAT rug. All these designer items added to the appeal of the area.
18. Featured Project #1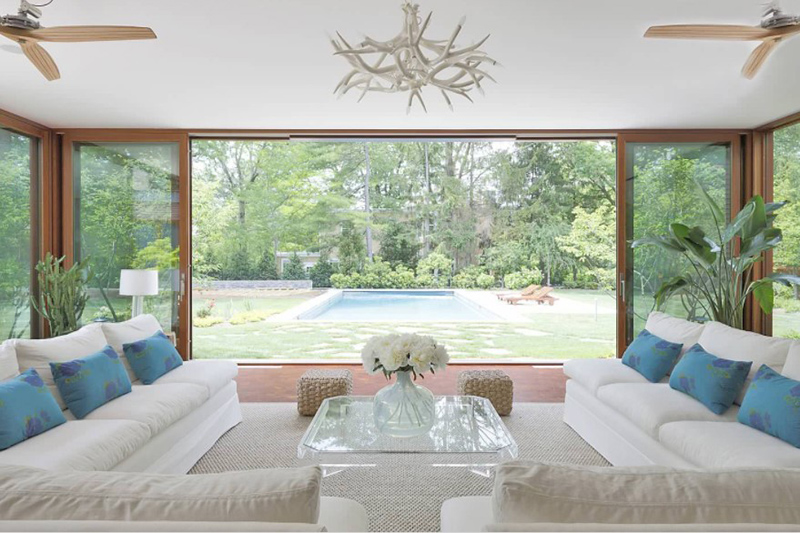 This living area has a modern design with a beach feel because of its choice of colors and the wooden chandelier. It is also bright and airy with all the glass windows around it!
19. Realisations Extensions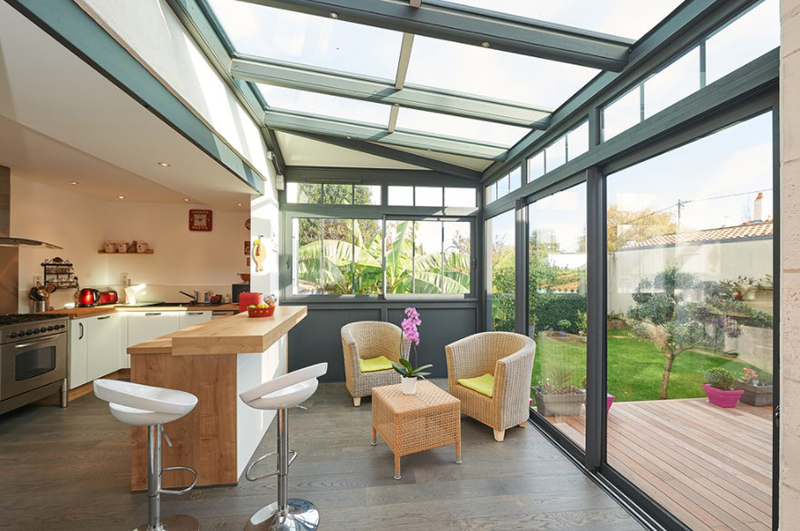 A sunroom doesn't need to be a living area or a sitting area all the time. It could actually be a kitchen or dining area too like what you can see here. It is nice that this space has direct access to the deck.
20. Hillarys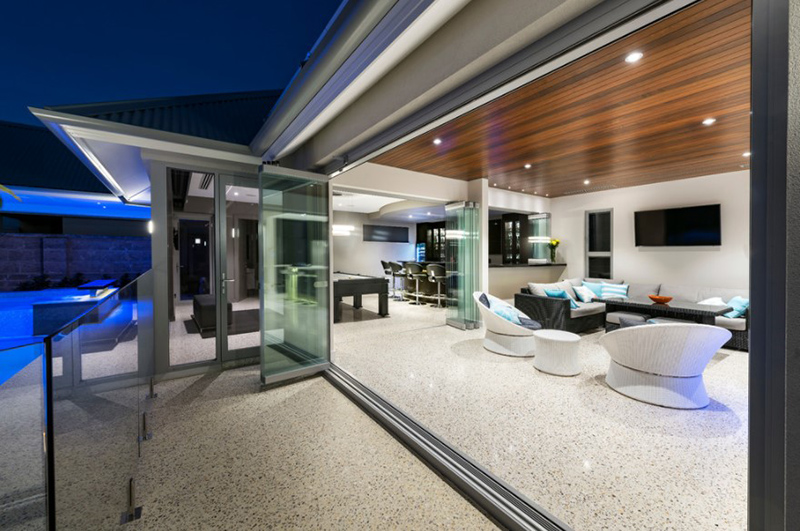 Isn't this a stunning room? I love the furniture designs used here as well as the lighting. But of course, during the day it doesn't need those lights at all.
Having a sunroom in the house would be nice especially if you love to sit under the sunlight. It would also be very relaxing to get a good view of the outdoor areas with the tall glass windows around it. The sunroom also helps save electricity since you do not need to use artificial light in it because it is already bright with natural light. Unlike a balcony or terrace, a sunroom is open. Which means it can be used even during rainy days! Do you have a sunroom in the house?