18 Sunrooms to Feel the Warmth of Sunlight
Some homes have extensions which could either be for a porch or a balcony or a deck. Most of the time these are left open but there are homeowners who prefer to enclose it with glass or screens. When this happens, the area is turned into a sunroom. Sunroom or sunspace is a room or an enclosed porch with glass or transparent plastic walls or numerous windows around it, oriented and designed to admit much sunlight. Well, obviously, that is why it is called sunroom.
If you are the kind of person who loves the sun, then you'd definitely love to have a sunroom. Sunrooms can also be perfect spots to relax, read and chat with family and friends. We have gathered some designs of sunrooms so that you will be given ideas on what you can do with your own sunroom. If you have a spare space at home and you want to make it as your sunroom, then, you will find this list useful for you can get some design ideas here.
Universal Design Toronto Apartment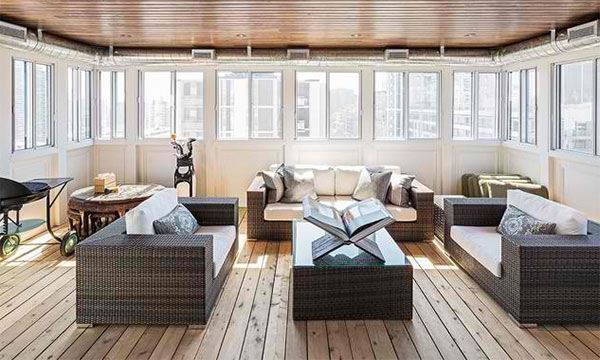 It would be nice to stay in a place like this with wicker furniture for comfy relaxation. A perfect place for reading too!
Westbury Garden Rooms
Cathedral ceiling with exposed trusses doesn't hinder the appeal of the sunroom but adds beauty to it.
True Four Seasons Space'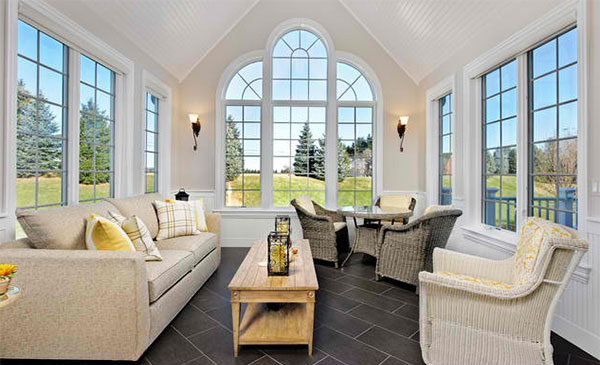 A sunroom that is 5 ½ feet off the ground was turned into a four seasons room that could be used the year round.
Salthouse Lane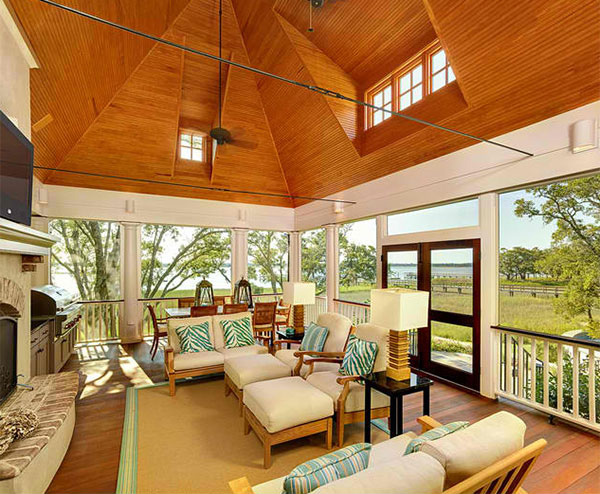 Combine a palette of cozy and warm colors to achieve a space as lovely as this one. And yes, the ceiling add some drama into it.
Timeless Traditional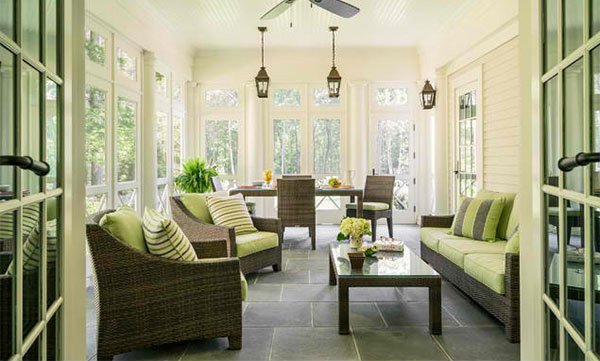 This pretty sunroom with green hues is cozy yet airy at the same time.
Sea Glass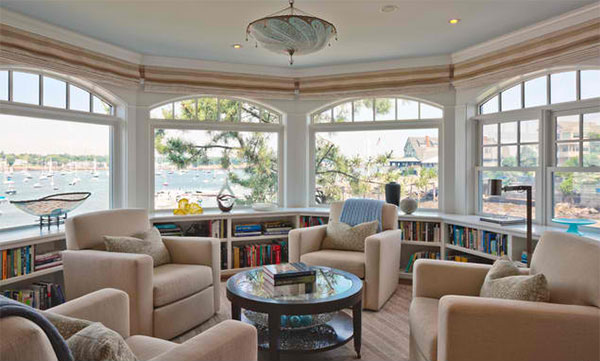 Along with a fresh color palette, the addition of furniture that is woven with antiques, books, and artwork were brought in to enliven the space.
Baseview Cottage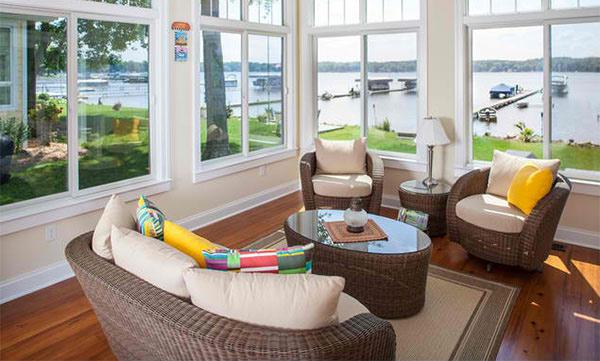 Aside from the wicker furniture, the throw pillows add beauty to the sunroom with its striking colors.
A New Old Farmhouse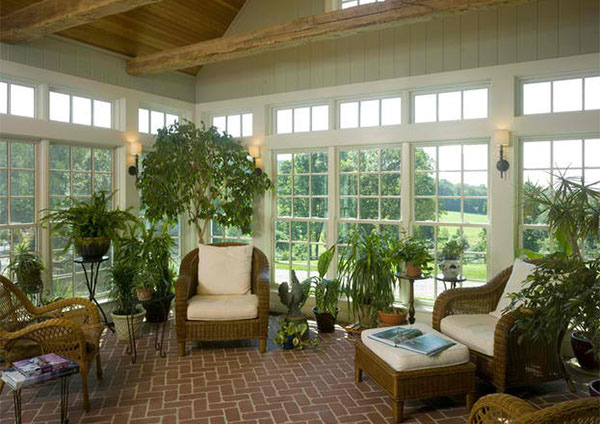 This sunroom takes full advantage of natural daylight and breathtaking views. With plants around, one would really feel close to nature.
Country Manor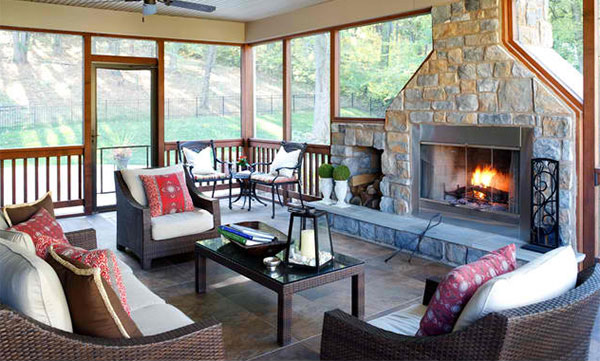 From here, the owner could enjoy the woodland view at any time of the year with the added warmth of the outdoor fireplace and screened-in security against any insects.
Striking Three Season Porch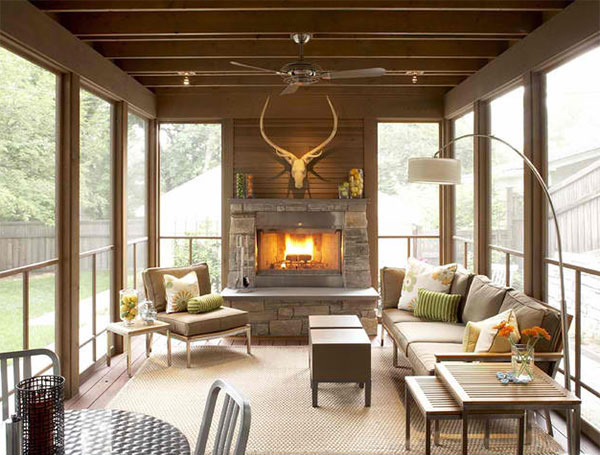 This handsomely crafted porch extends the living area of the home's den which includes a wood burning fireplace.
Sun Room in Winter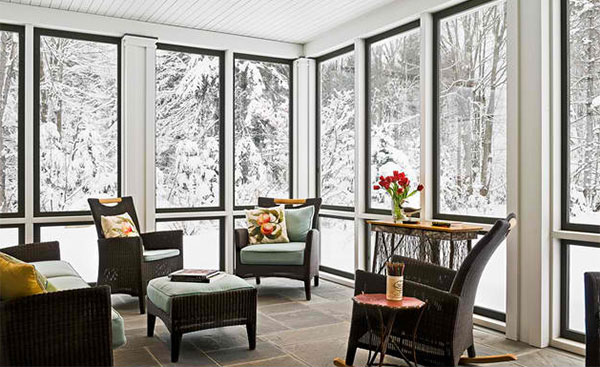 What a beautiful porch! The framed glass panels used here can also be swapped out for insect screens in the summer.
Bailey Farm – Residence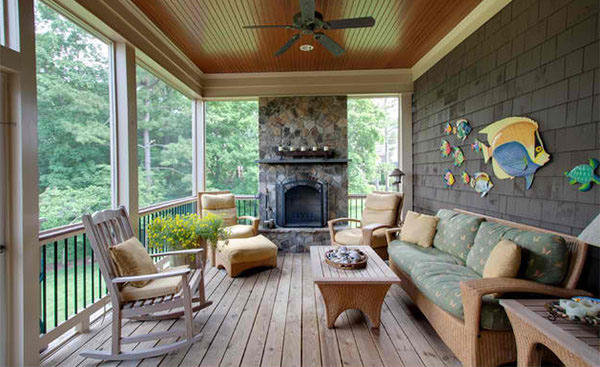 That fish wall decor is very beautiful giving this porch that under the sea feel.
3.5 Season Porch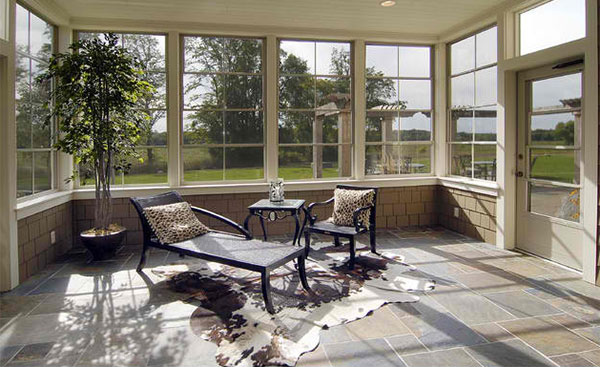 You can also place minimal furniture in the sunroom like this one but it would turn out as lovely too.
Pemberton Addition/Renovation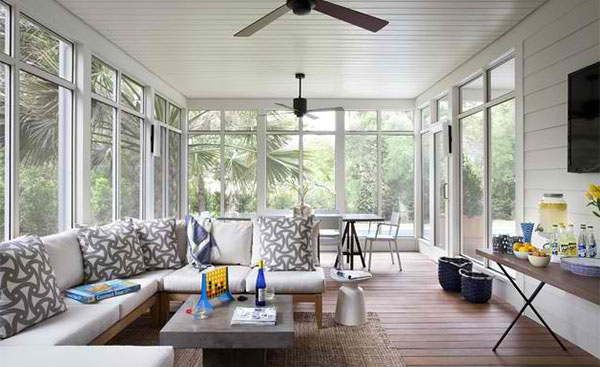 The sectional from Kingsley Bate humbly sits in this porch adorned with gray geometrical throw pillows. Pretty!
Sunroom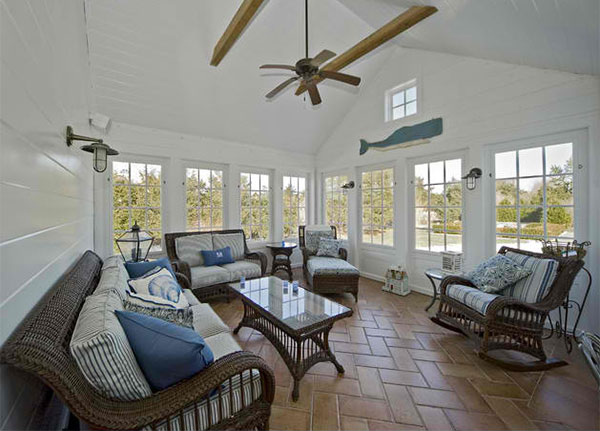 A beach themed porch with sea shell designed pillows and a whale wall mural.
Gathering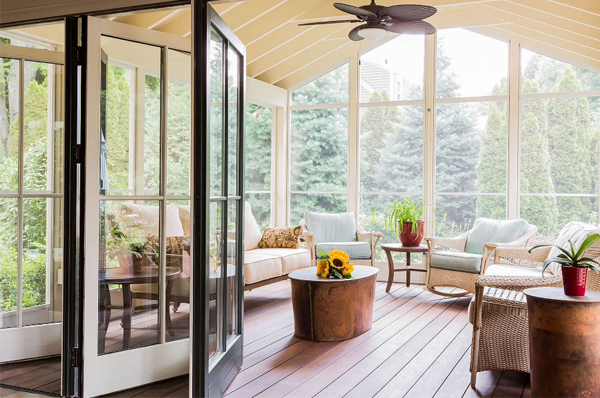 This lovely screened porch aims to create a warm and welcoming spot that had the feel of an indoor space.
Plantation Sunroom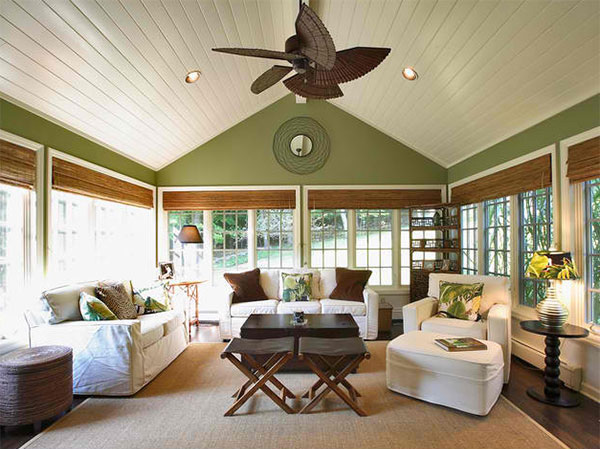 With the cathedral ceiling, more space is added into the sunroom. It is also nice to add green to the upper area defining the space.
Front Porch on Lake of the Isles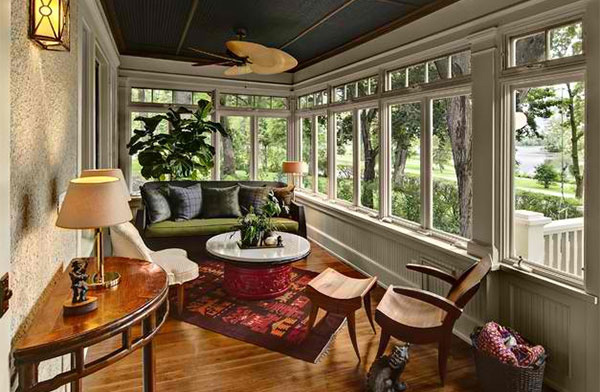 This porch features stunning views of the lake and running trails. A mix of old and new furniture sits on top of the wooden flooring under the navy blue ceiling.
We think that if you have a sunroom in your house, it will instantly be your favorite spot! It sure is a perfect place to relax. You have seen different ideas on how to decorate and design your sunroom. For sure, with all the ideas above, you could come up with a stunning sunroom of your own! Want to see other porch designs? Well, you can check out our list of gray wooden decks used in porch and patios.