Bespoke Sophisticated Penthouse in Neo Bankside, London
I know you have seen many penthouses already but we really can't get enough of these beauties. Well, we can't blame us because there are many gorgeous penthouse designs that we see around the web. As a matter of fact, we are just starting. There is so much to show you! So, if you live in a penthouse, you will be inspired to have a lovely dwelling even if you are surrounded with tall buildings and the city lights. Yes, wherever you are, you can always get a bespoke home.
So, today, we will show you a sophisticated penthouse located in a set of six-sided apartment blocks designed by Rogers Stirk Harbour + Partners in London, England. It has light contemporary interiors that is designed by Studio Reed that includes a Bulthaup kitchen with two large private roof terraces. This 7,080 square foot duplex penthouse is worth $37.8 million! It has four bedrooms and four bath penthouse with striking designs. See for yourself!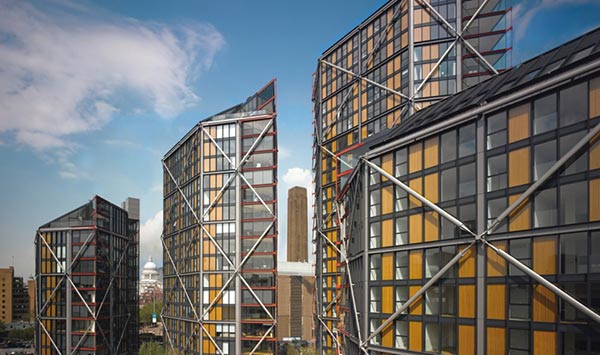 The architecture of the penthouse is very impressive. Just look at this building. Isn't it a wonder of architecture?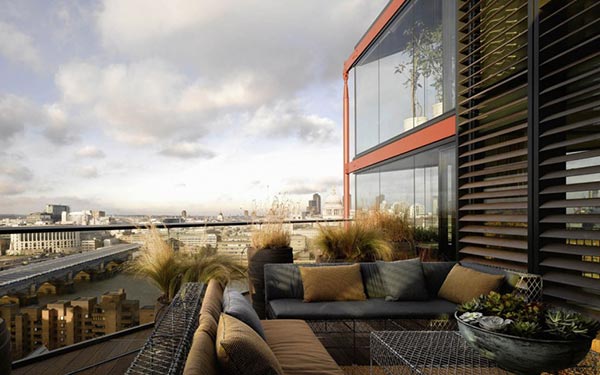 From the roof terrace, one can get a good view of the city. What you see here are lovely outdoor furniture set on the terrace with glass railings.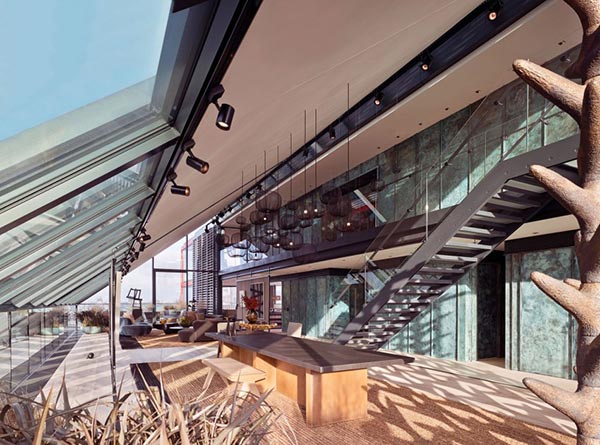 The spacious area has glass windows. Note the unique design of the windows as they are angular connecting to the roof of the penthouse.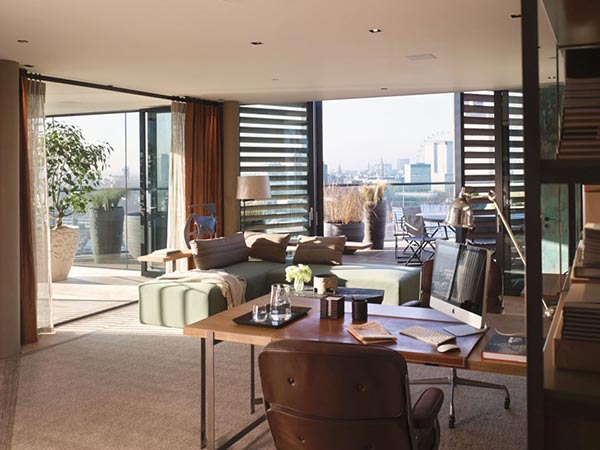 This is indeed a home anyone would love to live on. Just look at how warm the interior is.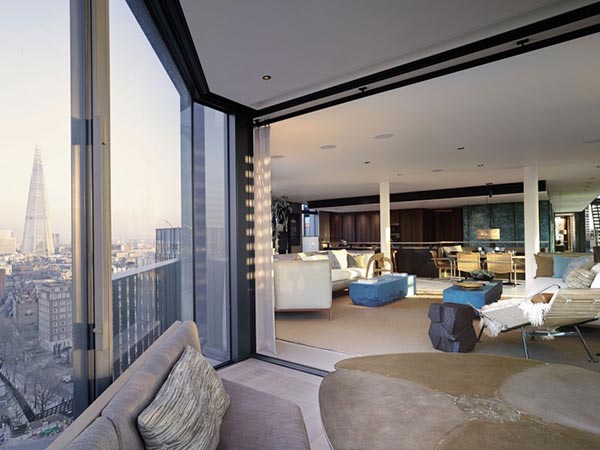 The spacious penthouse has many living areas. I can tell you can host party in here.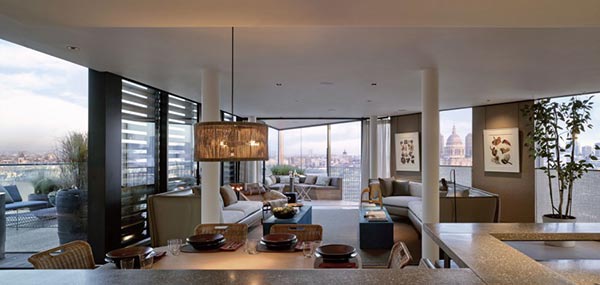 Despite the modern and contemporary design, there are some subtle touches from nature that balance the look.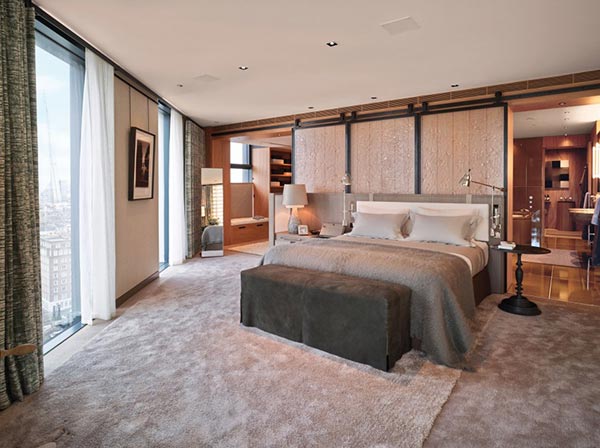 That bedroom sure is beautiful. There are some industrial touches for this space too.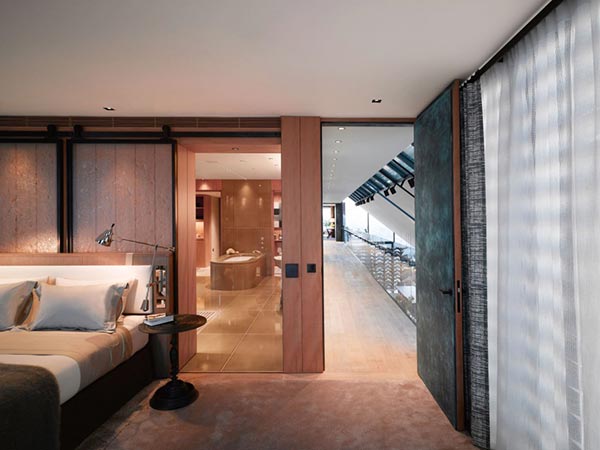 The materials used in the penthouse contribute to the bespoke aura from every corner of it.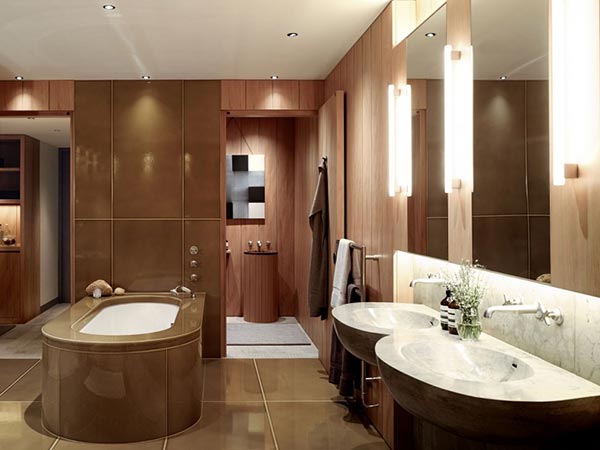 The bathroom is breathtaking too. A bathtub is wrapped with ceramic tiles that is the same as the ones used for the flooring an walls.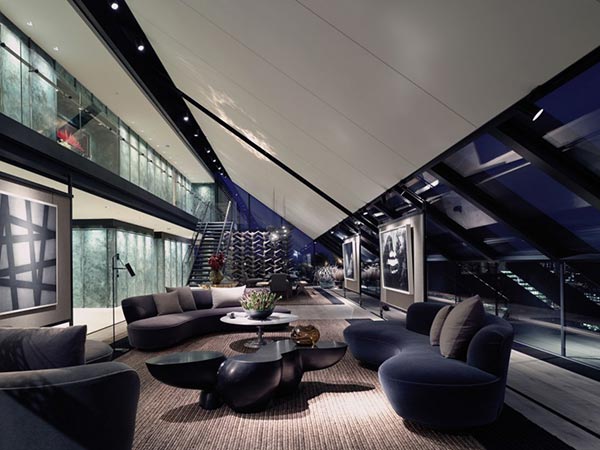 Take a look at the modern furniture here with a unique shape and design. Isn't it lovely?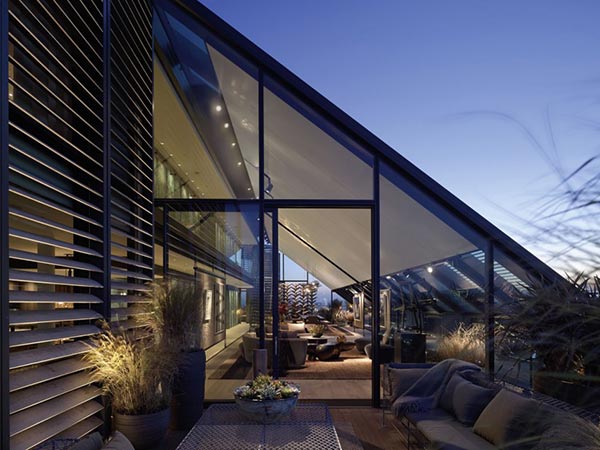 Glass windows and sliding glass doors separate the interior of the house from the terrace.
I'm sure you agree with me when we say that the penthouse is bespoke and sophisticated because it really is. The collaboration between Rogers Stirk Harbour + Partners and Studio Reed is indeed successful for they were able to come up with such a lovely home. Of all the space, I like the roof terrace. It seems like you are in a different place when you are in it and it does look very relaxing too. Can you tell me what you think about this penthouse?