Villa in Meenakshi Bamboos Shows Off a Water Body in the Interior
Landscaping is one concern that homeowners would always raise. Yes, the landscape of the house matters especially if you intend to have an outdoor area where you will spend some time in like a patio or a courtyard. But did you know that landscaping isn't just seen in the exterior but also in the interior as well? I have seen many homes that has an interior garden but take a look at what this home that we will feature today have.
Indeed, the Villa in Meenakshi Bamboos has something amazing to show off. It has an intriguing contemporary design for the three story property in Hyderabad, India. The interior architecture of the house has the concept to integrate, unify and bind the three floors visually and physically with a natural landscape element in the form of water body and a skylight directly above it. To suit the needs of the owner, the internal layout was revamped. You can see an open barrier less ground floor with a water body which serves as the central feature of this home in India.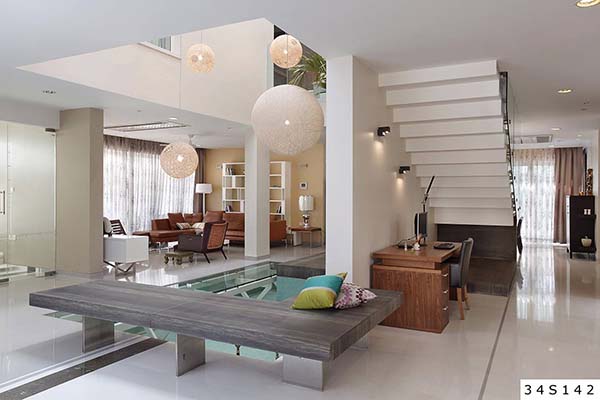 First glance at the interior will make you feel like you are in a hotel of some sort because of its design.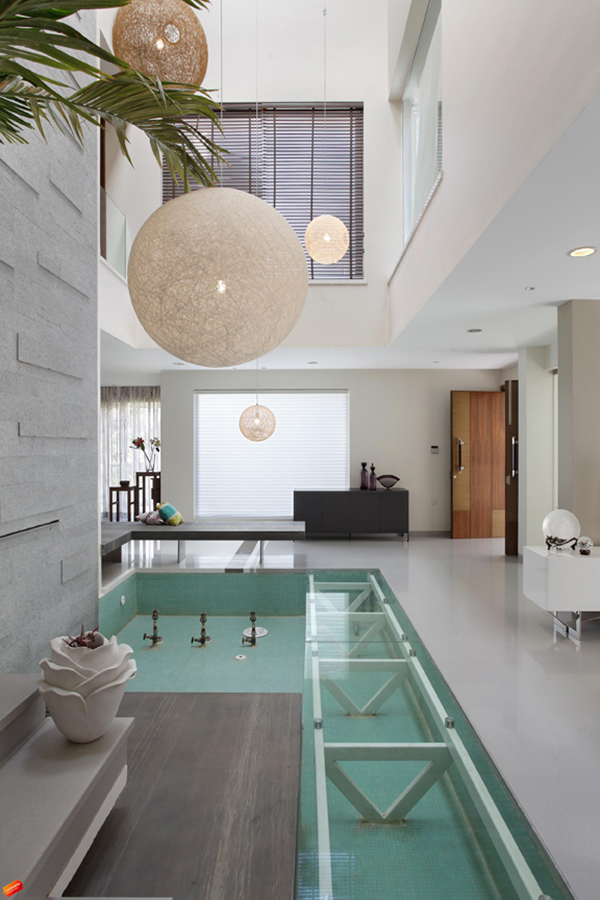 The highlight is an "L" shaped staircase that sits beside the water body.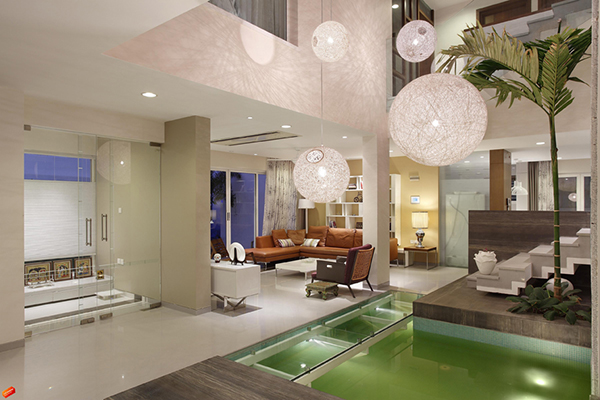 It has a skylight as well as a wooden rafter details in it. But aside from it, the rest of the home looks very sophisticated too.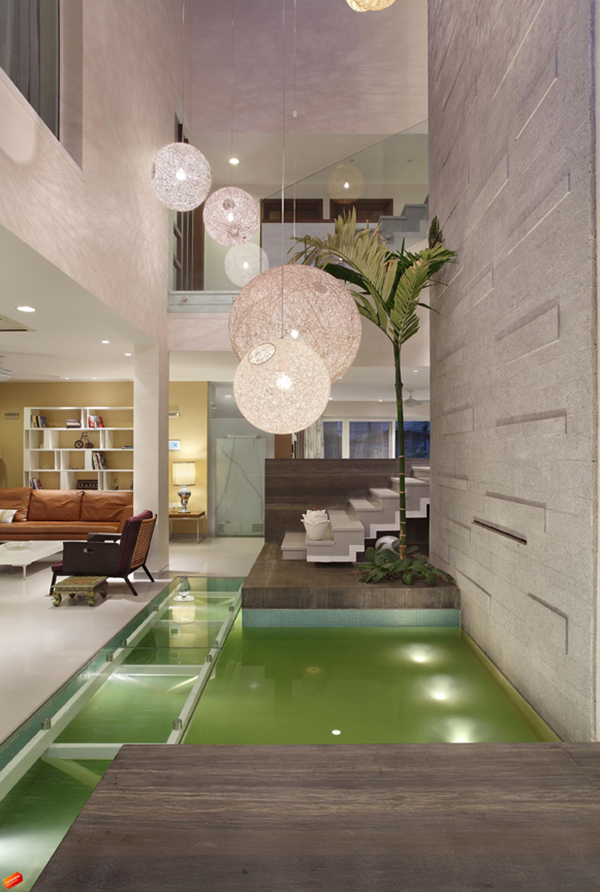 It would be amazing to have a body of water inside the house as well as a tree too.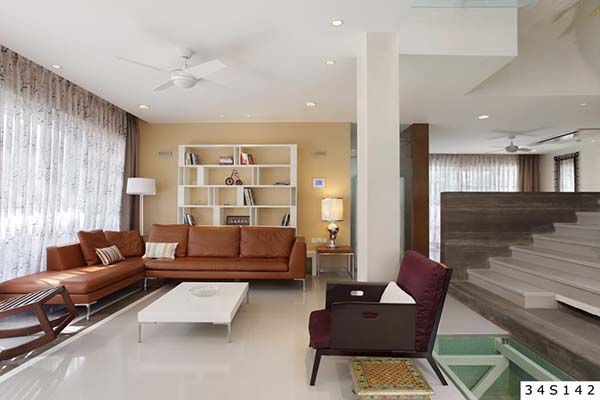 The ground floor of the house is the main living level comprised of a formal and informal lounge.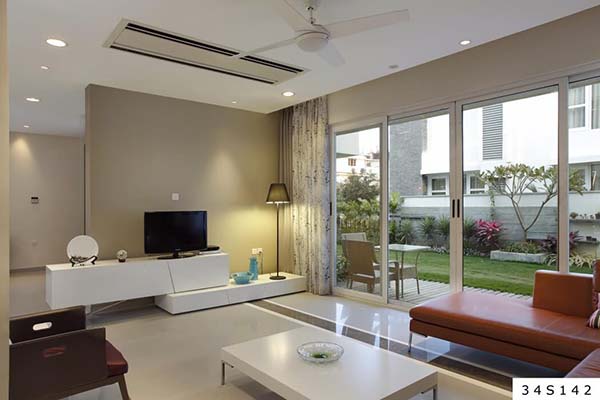 With sliding glass doors, it is easy to connect with the outdoor area.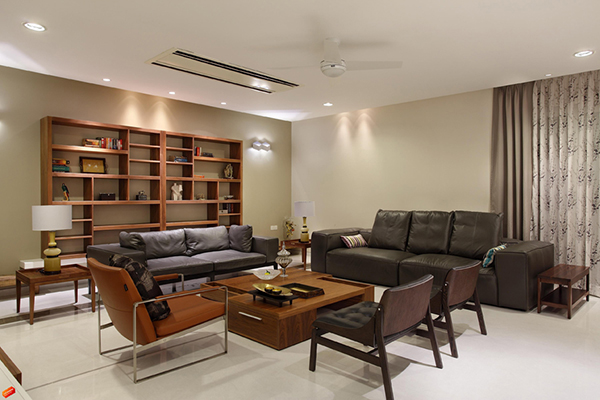 High class furniture are used in the house just like this leather sofa we see here.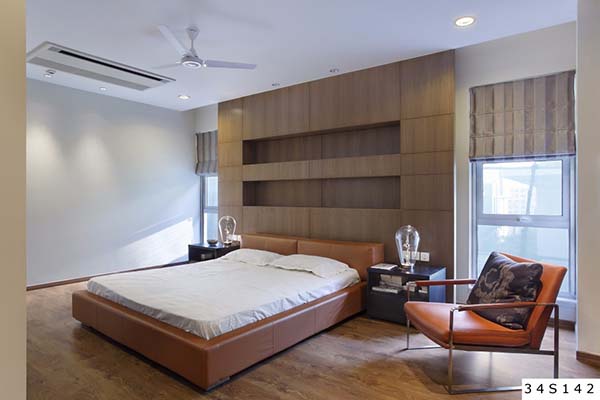 The bedroom has a contemporary design with minimal decors but it looks very lovely overall.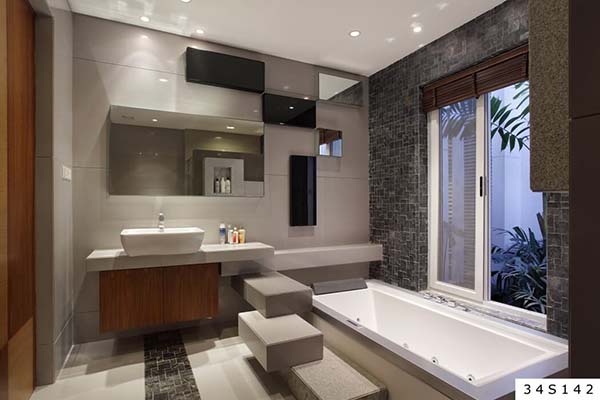 The bathroom made use of gray tiles done in a creative manner. I love the design of the entire area.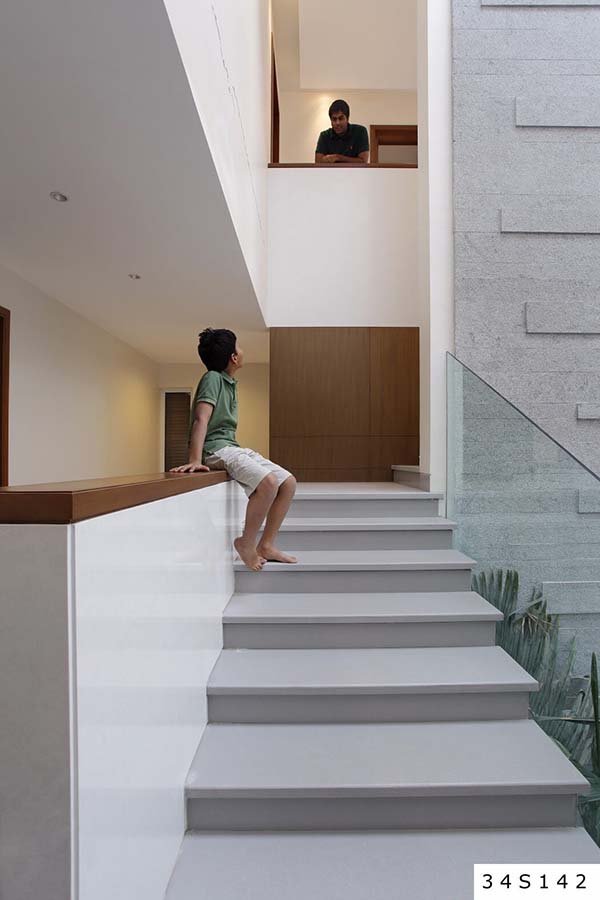 What you see here is the staircase of the home that leads to the upper areas of the house.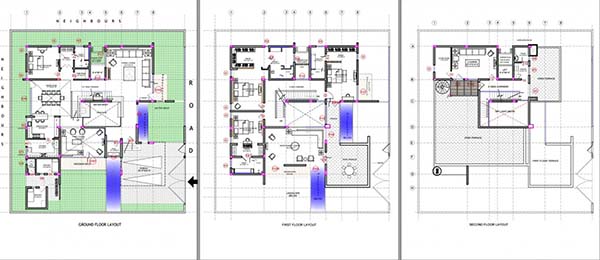 And this is the floor plan of the first level to the third level wherein the spaces are well-distributed.
Isn't that water body inside the house stunning? Well it is really something I always wanted to have in my home. How about you, do you find it interesting too? This home is a masterpiece of the Moriq who certainly did an amazing job for this house. I even like the idea that they focused more on interior architecture than in interior decoration. What can you say about this house?