How to Decorate a Rented Apartment
Do you live in an apartment? Living in an apartment is usual these days. While others might think that it is boring, you are wrong. You can even avail of some perks from amenities and other benefits that an apartment complex may give. So, how about decorating your apartment? You might be worried because you are merely renting the space. But you don't have to feel that way because even if you are just renting, you can actually decorate it.
Decorating your rented apartment will turn your space into something that would perfectly fit to your definition of home. There is a huge difference when you are decorating an owned space and a rented space. There are limitations for a rented space because the place isn't yours and you can't just alter anything you want. If you commit damages to the space, you might be charged and would be damaging to your wallet too. Hence, if you are renting, make sure that you decorate it in a way that you will not damage anything. Here are some tips to help you decorate your rented apartment.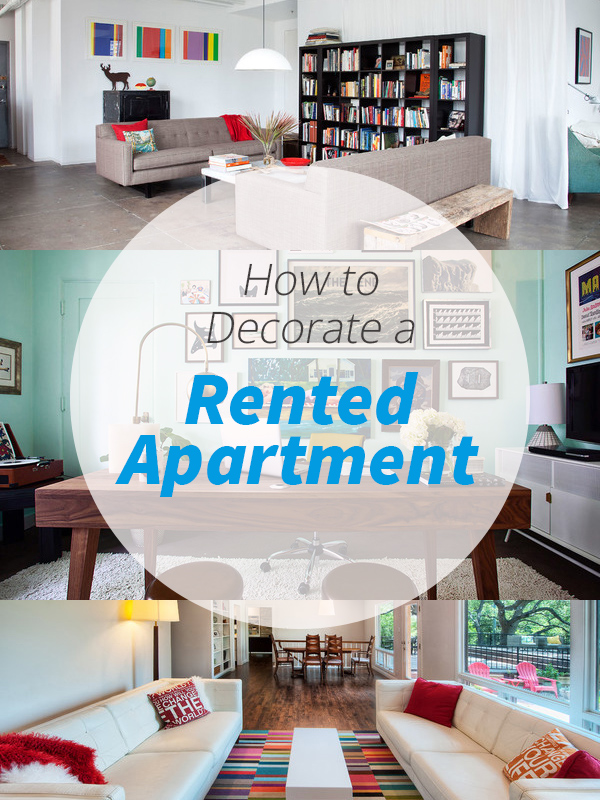 1. Go vertical.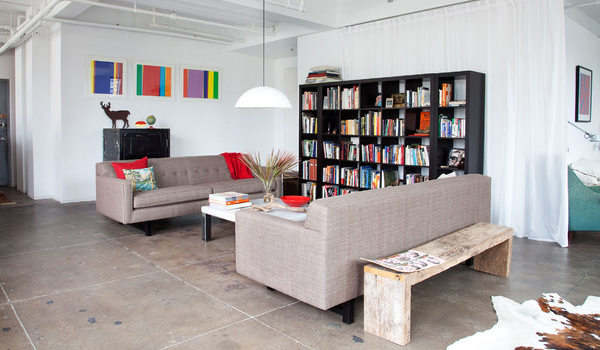 Decorating isn't just about aesthetics but also about utilizing space creatively. You can save space by going up. Instead of using the floor area, utilize the walls. You can add an additional bed space by using bunk beds. Even shelves could be attached to the walls as well. You can also hang items from hooks. Choose furniture that is tall and slim to save space. And then decorate vertically!
2. Avoid clutter.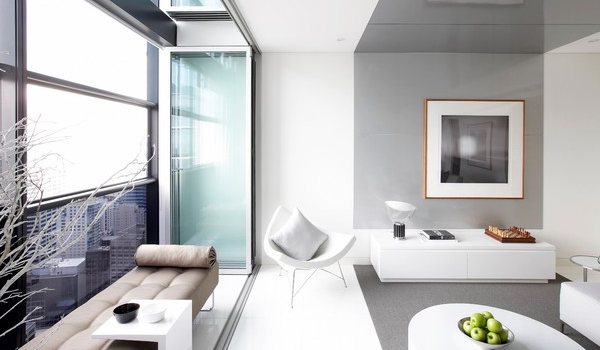 You have to stay organized all the time because clutter will not just mess up your space but will also make it appear small and ugly. I am sure no one wants to live in a messy space! So, add some storage spaces for your clothes and other stuffs. If you have plenty of items to store but have less space, be smart with the storage system by using spaces like under the bed. There are many ways to store stuff and you will be amazed of how much space you actually have.
3. Make a wall gallery.
Now this one is easy to do. Just gather some pictures. It could be your photos or that of your family or scenes or clips from magazines or something you printed. Then frame those using different sizes and designs of frames. Put them up on your wall and you have a gallery! Tadah! Easy but beautiful!
4. Buy beautiful furniture.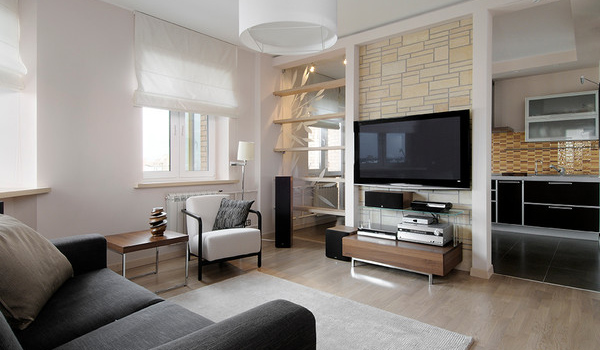 One way to add appeal to an apartment is to add beautiful furniture into it. Buy those that have elegant designs or anything that would fit your style in the interior. You can also buy second hand furniture and revamp it. Your furniture will surely have a great impact to your space.
5. Paint furniture.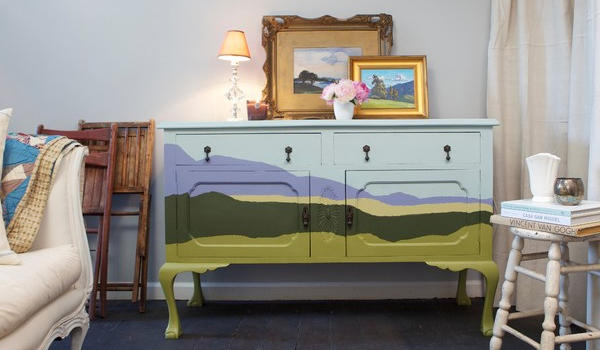 Since you cannot paint the walls or ceilings, and then paint the furniture that you own. Like what we mentioned above, you can get second hand items from thrift stores and then paint it with your desired colors. You can do this to chairs, tables, cabinets and others.
6. Add beautiful lighting fixture.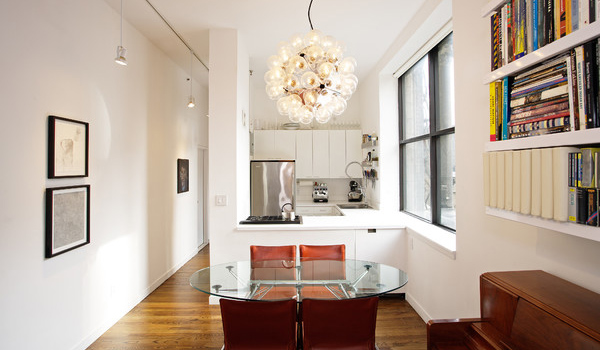 Don't just use the usual lightings but opt for decorative ones. There are cheap lightings with a unique design. Or you can also make one too. There are many DIYs online even for lightings like pendant lights, lamps, chandelier and others. You can also be creative with combining different types of lighting fixtures too.
7. Add area rugs.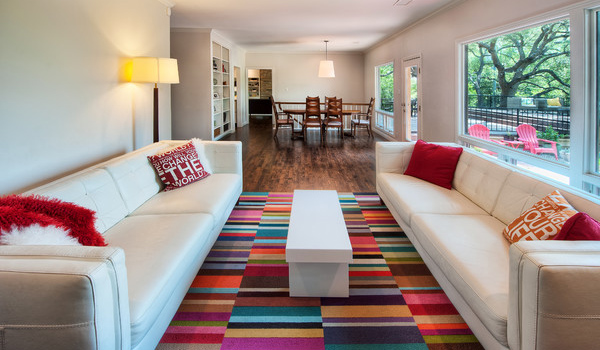 If you think area rugs won't do anything huge for your space, you are wrong. Adding one won't just define an area but will also upgrade its visual appeal. Pick the design and colors that would look good in your interior. There are also different shapes and styles too. You can even try layering area rugs as well.
8. Get lovely displays for your shelves.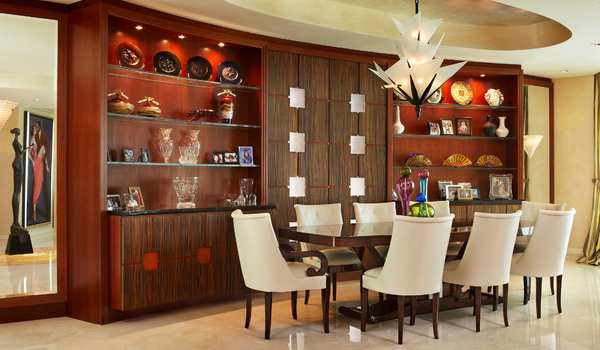 Your shelves aren't just for storage but it can also be a good spot to decorate. You can add pretty small sculptures on the shelves along with books. Your bookends can also be added decorations too. Think of vases and some novelty items you can place in your shelves or even on end tables.
9. Bring in nice fabrics.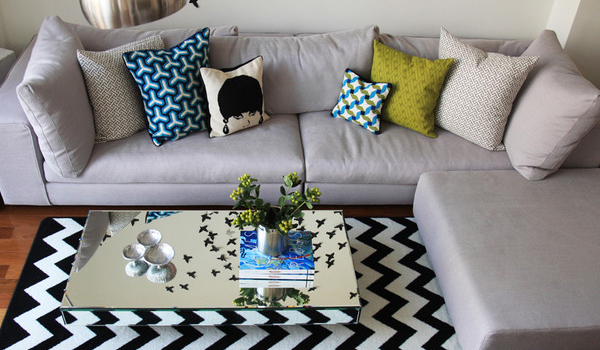 When we speak of fabrics, it could be used for your throw pillows, curtains, chair covers and others. Choose prints that would look beautiful in your interior and colors that will thread the look of your space together. Obviously, you would be using more fabric in your bedroom. Choose lovely bedding sets for the bedroom.
10. Add indoor plants.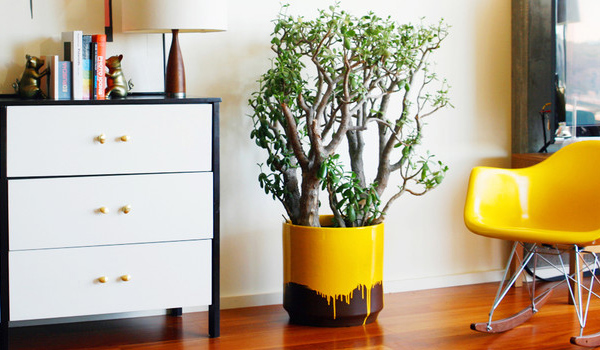 Bringing in some greens in the apartment would be a great idea since it can add a refreshing feel to your home. Choose plants that thrive with less sunlight and those that are beautiful too. You can be creative with the planters as well.
Didn't I tell you that it wasn't that hard to decorate a rented apartment after all? Well, it is actually fun and would be very satisfying on your part because you can personalize the space even if you don't actually own it. Just be creative with decorating. Try to look into some apartment design ideas that would inspire you in decorating. You can even find some helpful DIYs for the home too! So, what are you waiting for? Decorate that apartment without hesitation!
Bonus Video: Full Modern Apartment Remodel