15 French Doors for Inspiration
French doors speak class and elegance to any home. Just by looking at them, they give off an elegant feel that is very attractive to most people. They are a work of art in their own right. They add not only sophistication but value as well, that is why a lot of homes enjoy utilizing them. Since there is a lot of glass involved, they let in a lot of light that adds warmth to the interior of the home. They are also practical since in letting in a lot of light, you can save energy as well. They have a certain appeal that is not just simple, but also eye-catching.
For this article, we are featuring 15 French Doors for Inspiration with different style, quality and color. They can be placed in any area of the home, allowing a lot of natural light in that adds a certain charm and beauty. Feel free to check them out and enjoy.
15- Lite French Doors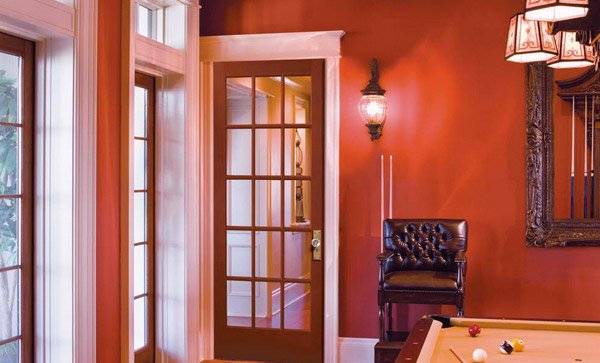 Elegant interior French door with simple woodwork but not too plain, it is classy as well as catchy. The color of the wood blends well into the whole interior.
Interior Doors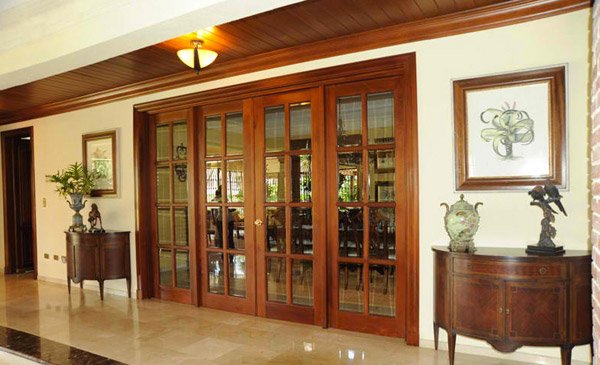 A classy traditional interior French door with a certain charm and elegance that would surely catch one's attention when walking through this home.
Pair of Mahogany 15-lite Door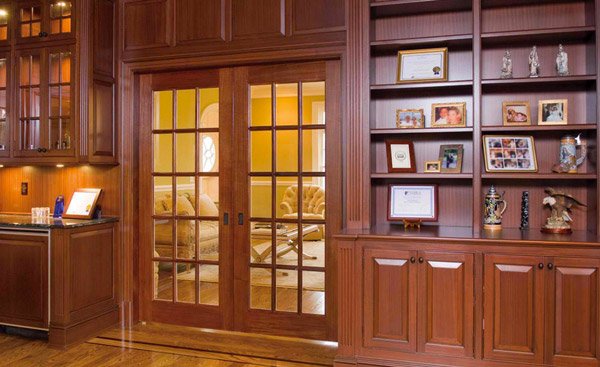 A double French door in honey-coloured mahogany that matches with the entire look of the bookshelf and blending well into the entire facade.
Marvin Doors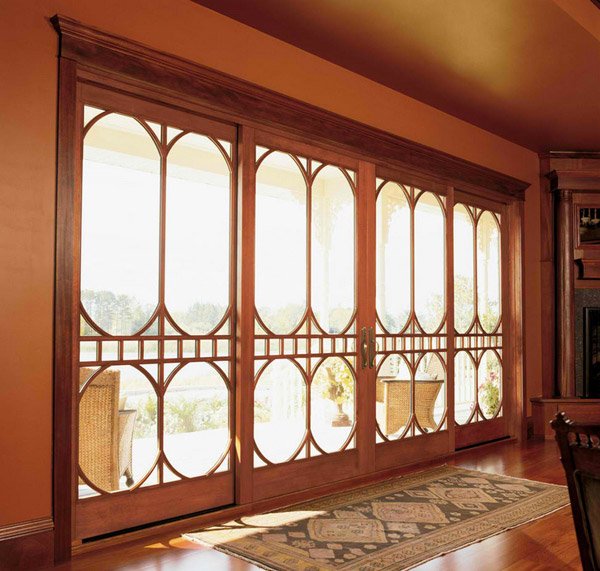 Still a French door but with a unique look than the usual ones due to the custom grid pattern, this is really eye-catching and elegant.
Boulder View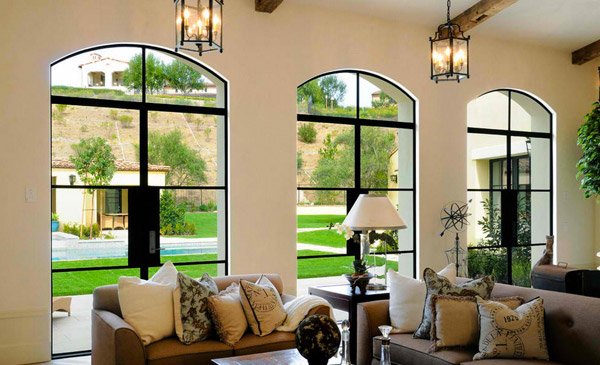 Elegant steel French doors with clean lines that beautify the space and is perfectly placed near the pool area of the home, the large glass provides a perfect view to the exterior.
Mira Premium French Inswing Patio Door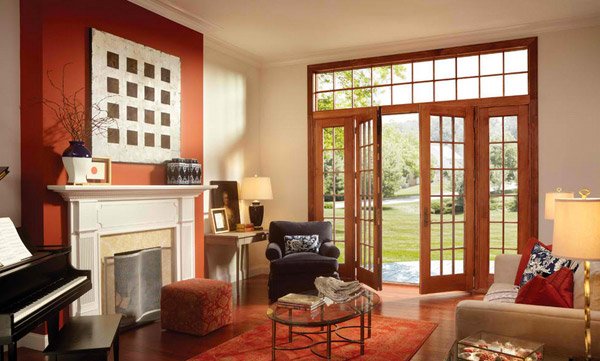 This in-swing patio French door with natural casing around the door perfectly fits into the design and interior facade of the home.
Promenade Sliding Patio Door Collection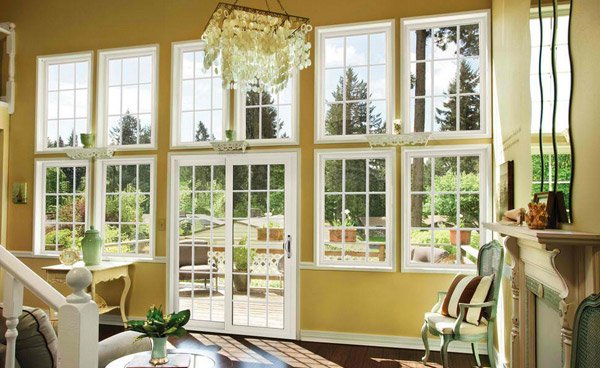 The white French windows and door really gives balance into this yellow room, making it cool to the eyes. The French sliding door opens up to an elegant patio.
Marvin Windows and Doors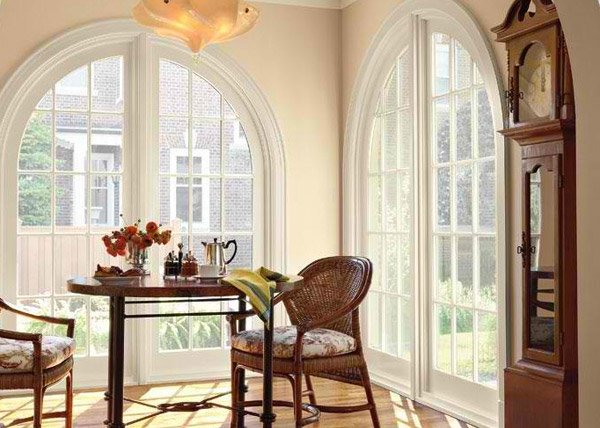 These arched French doors are stunning, giving an elegant feel to the room while allowing a lot of light in, who wouldn't want them?
Pool House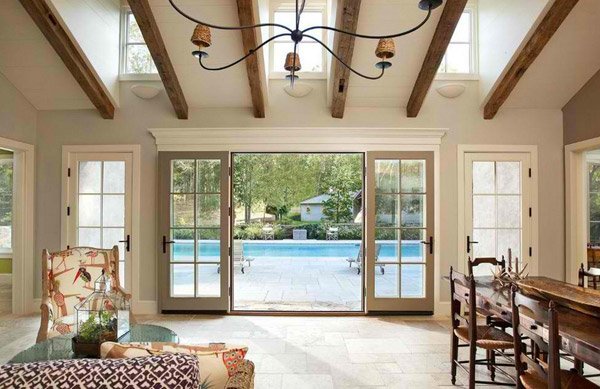 A perfectly placed French door that opens up to the pool area, allowing light in and a view of the pool. Nice, isn't it?
Tanglewood – Black Banks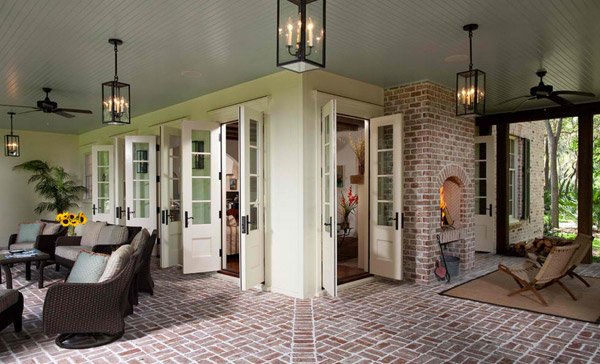 This multiple French doors that open up to the patio are a very great idea for a home, allowing a lot of air and light into the house.
Covered Patio
Elegant French doors that maintain a welcoming glow to the place. Perfectly placed on the porch, isn't it?
Living Room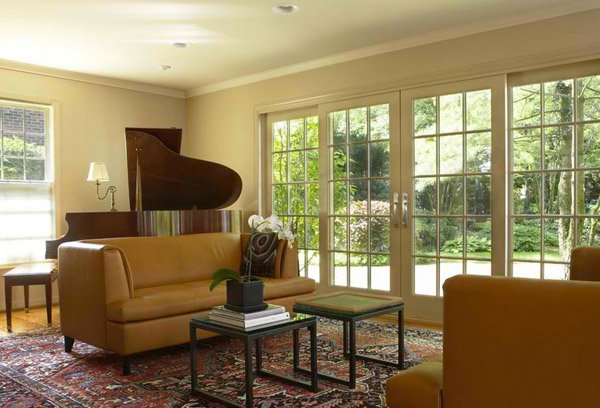 This sliding French door leads outside to the courtyard, providing a great view to the outside while maintaining an elegant feel to the room.
Pacific Heights Townhouse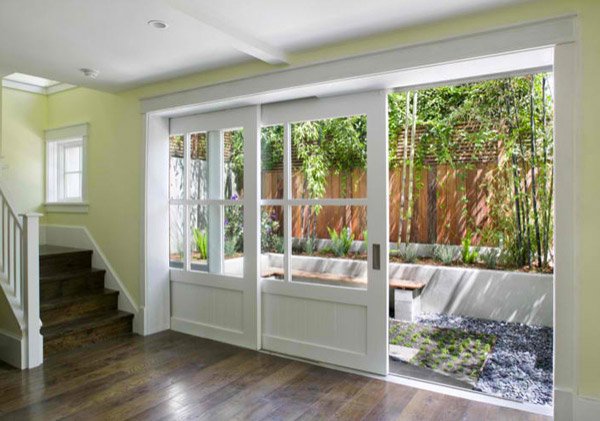 A cool sliding door with large glass that allows in light and air perfectly placed for this home, simple and elegant.
Inswing French Door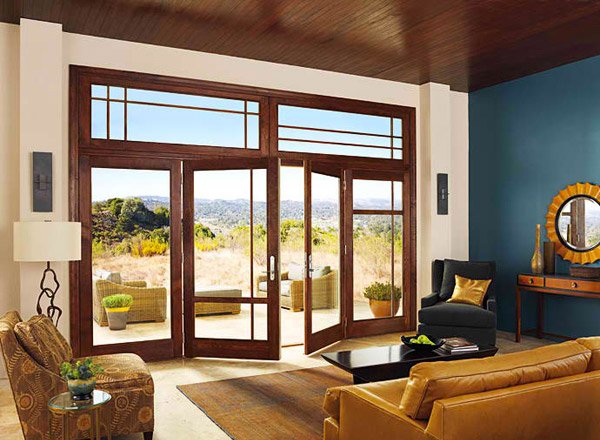 Large in-swing French door that is simply stunning, allowing a lot of light in, and you could say elegance at its best.
Staying Put by Duo Dickinson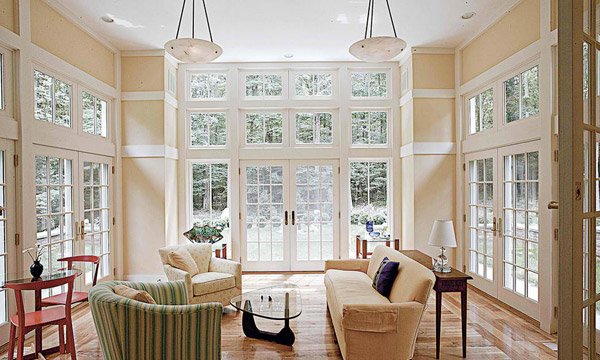 French doors and windows utilized at its best, since it is found in the walls of this home giving an appearance of openness and elegance.
As featured above, French doors are really a great addition to any home. They have a certain charm and beauty that is appealing to anyone. They also last long and can be designed according to the style of the home. French doors will never go out of style because of their charm, beauty and elegance. How about modern interior glass doors? You might prefer to use it in your house too.