15 Modern Interior Glass Door Designs for Inspiration
Glass is a material that is widely used in infrastructures, whether as a window, wall or a door. Glass is very elegant and gives a clean and sophisticated appearance. Glass used as door is mostly considered for the interior of the home, especially in areas where there isn't much need for privacy. Interior glass doors are very sophisticated, with a wide range of designs anyone can choose from. It also gives an illusion that the room is larger and lets in a lot of light for illumination. But, there are also downsides of using glass as doors, one of which is that is doesn't offer a lot of privacy since you can look through it. There is also the fear of breaking and running into the glass, especially clear ones. But, of course, you can do something about these concerns, like adding a bit of design like frosting for privacy while still letting in light.
In this next article, we are featuring 20 Modern Interior Glass Door Designs for Inspiration. They vary from a wide range of designs for you to have a broader insight. You can also see the beauty and elegance of different glass door designs that matches your taste and design of your home. So, take your pick and enjoy!
Flair Granit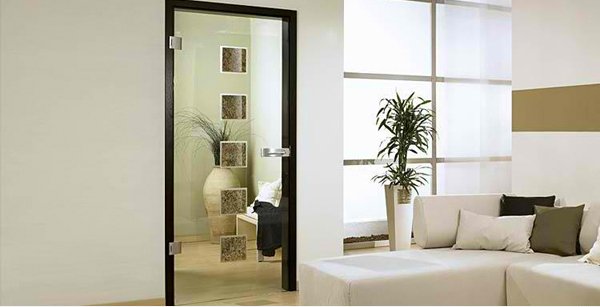 An elegant frameless glass door with granite designed in the middle of the door, adding a bit of color and edgy look to the clear glass door design.
Ottanta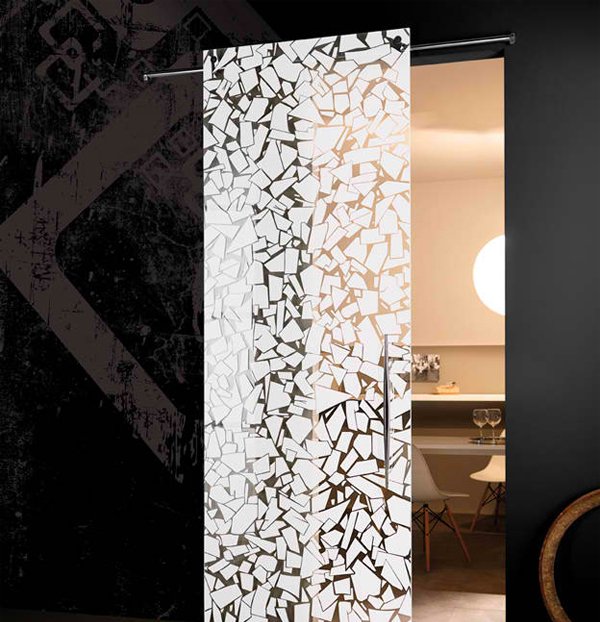 A simple sliding interior glass door that is sophisticated and simple, catchy and elegant all the same.
Contemporary Interior Doors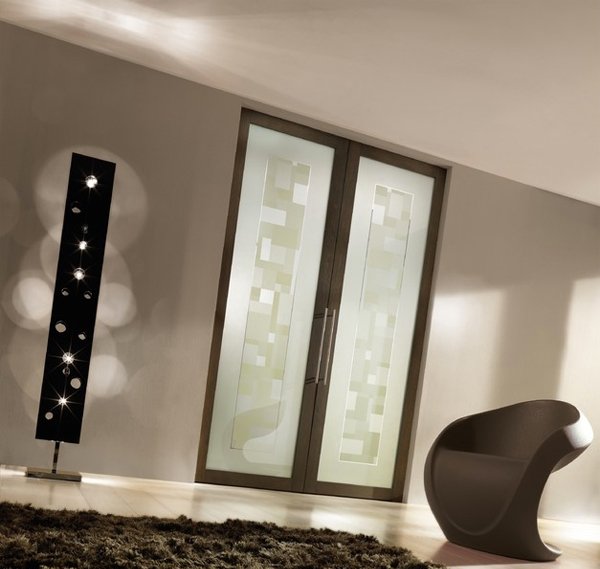 This elegant double glass door is inviting due to its warm color and elegant glass design, a great addition to any home.
Fly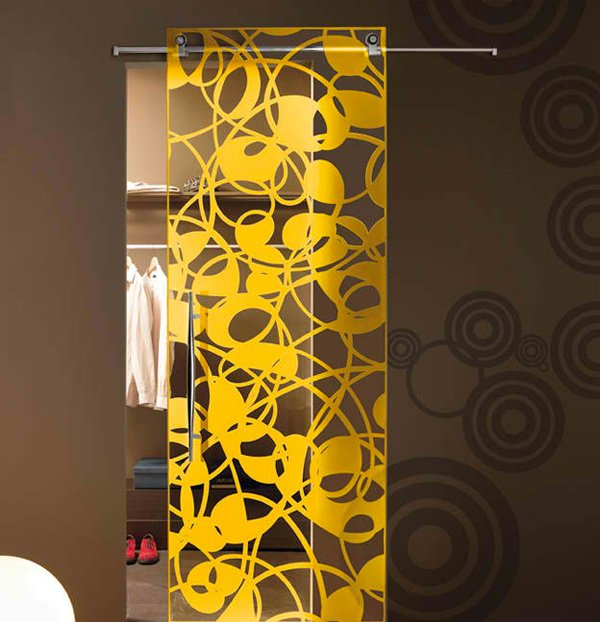 This sliding interior glass door is stylish and elegant, where the design was engraved and sandblasted on the glass that adds beauty.
Nivada
Another modern interior glass door with red lacquer as the medium utilized for the design to add color to the glass. Lovely isn't it?
Rimadesio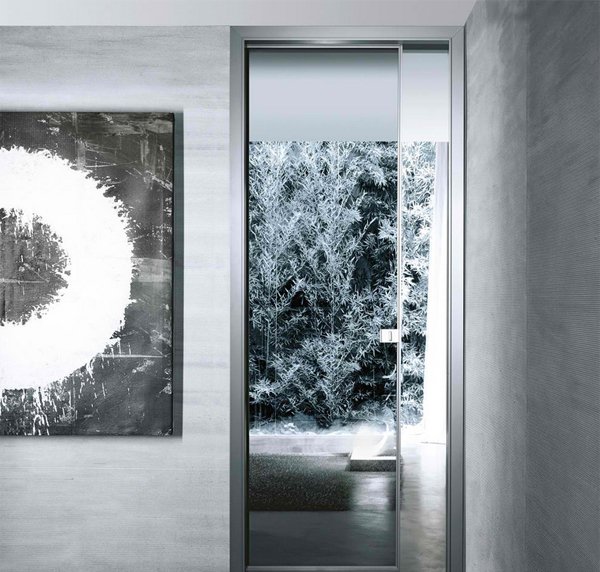 An elegant modern glass door with darken clear glass to suit the design and mood of the house. It is very elegant.
Vitus Glass Doors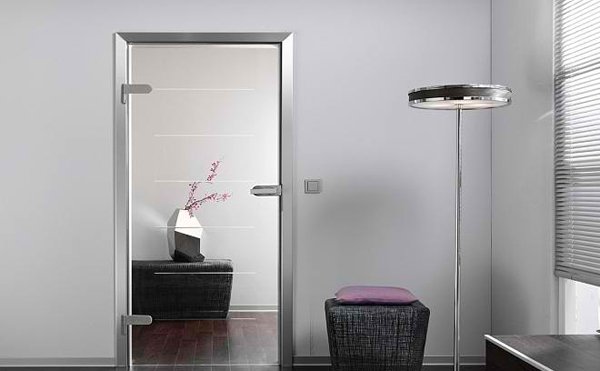 An elegant glass door with refine frosted details that adds beauty and sophistication to the design, and still maintains a simple and elegant feel. Gorgeous, isn't it?
Retro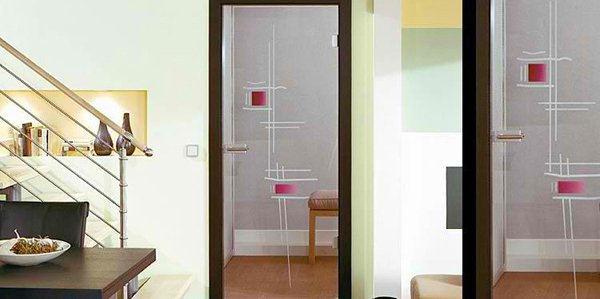 A retro look is created in this interior glass door using red lacquer on the clear glass to give it an edgy feel to this simple yet attractive design.
Sun Odyssey Marrones 3D in Color Door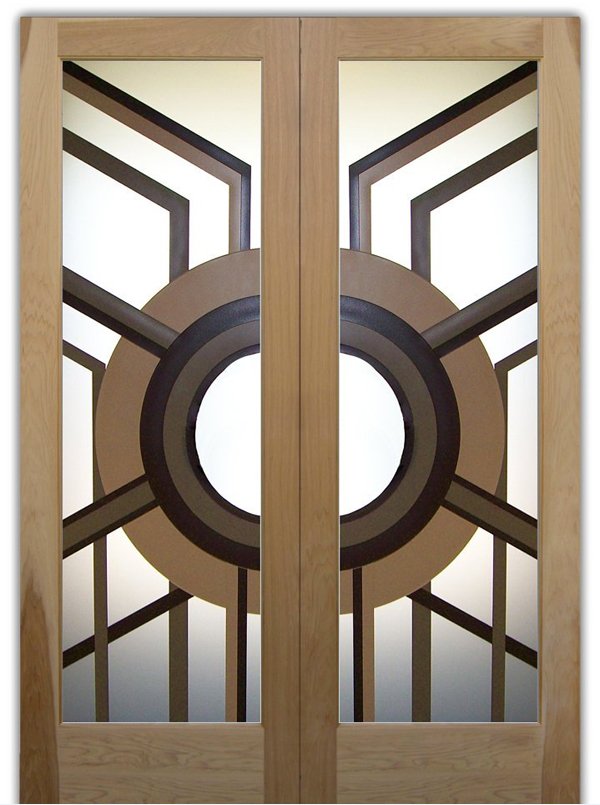 Intricately designed custom-made glass door with an authentic air to it and the painted glass illuminates and reflects light while providing privacy.
Modern Interior Doors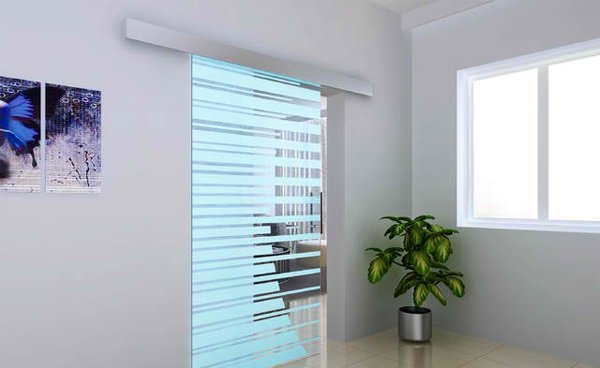 This modern interior glass door is eye-catching and simple at the same time. With a mixture of authenticity, simplicity of the design and minimalist inspired, it would surely be a great addition to a modern home.
Fused Glass Doors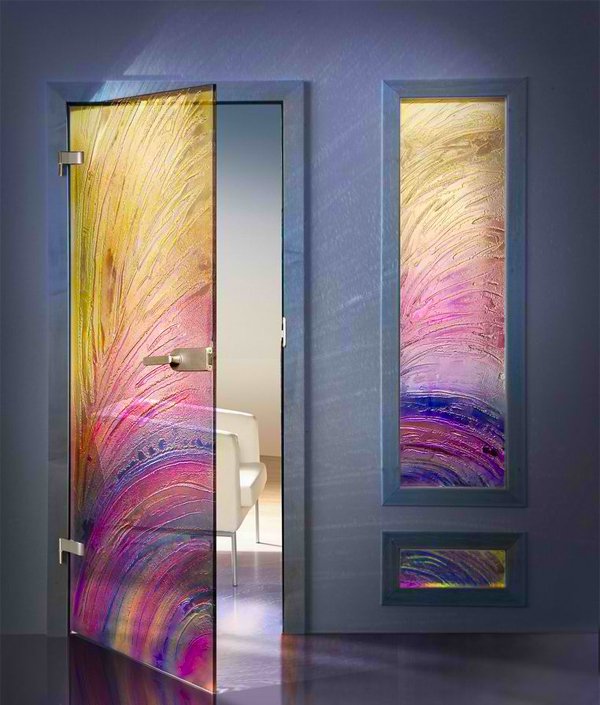 A colorful and unique interior glass door that is very beautiful and durable with the use of fusion technology that allows controlled slumping of flat glass into a mold in high temperature. The after effect is simply stunning and colorful.
Artide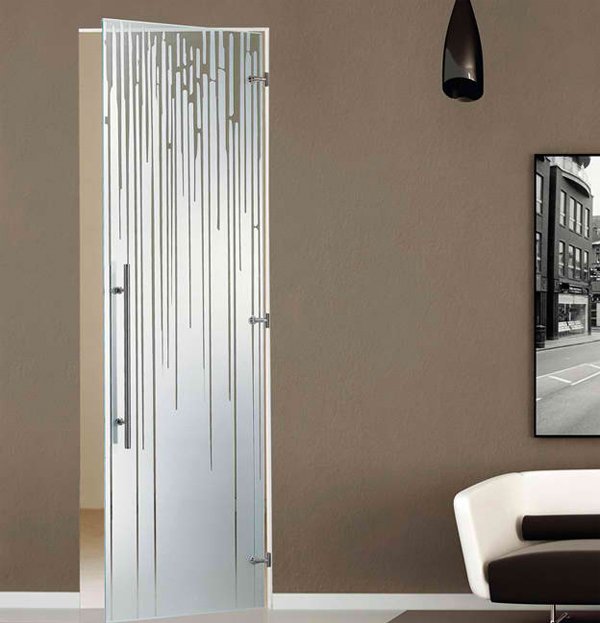 An interior glass door that is simple as well as elegant, with engraved design into the glass. Great look for a bedroom door since light can be seen from outside and provides privacy since the glass is not see-through.
Ferrera on Satinato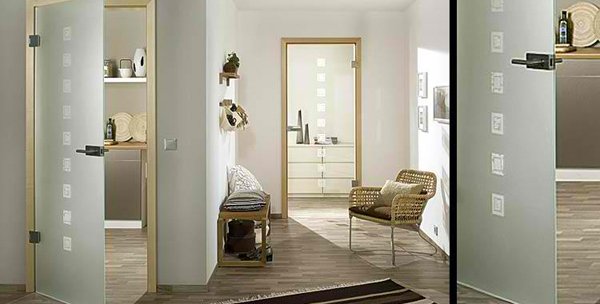 A frameless glass door that is simple, beautiful and all the same elegant with Beech veneer casing that adds a bit of color and a contemporary feel to this modern design.
Contemporary Interior Door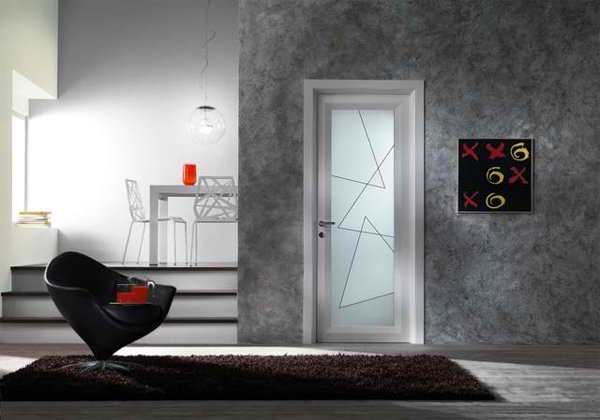 A contemporary inspired interior glass door that is sleek that blends well with the design of the home. The design is simple but has an air of elegance to it.
Chi
A chick interior glass design that is eye-catching with an attitude to the design. The glass has ruby red swirly painted on the glass, made more prominent by the red jamb and casing.
Glass doors are mostly used in modern homes. They add sophistication while maintaining a simple and elegant feel to the house. It is up to you how you like to utilize and place these doors, depending on the need and design of your home. You can also check on wooden panel doors if you prefer wood rather than glass.