15 Wooden Panel Door Designs
Doors are always an important part of any home or structure. It is mainly used for privacy and most importantly, for safety and protection from the outside elements and unwelcome people. Wooden doors are mostly preferred by people because of its beauty, elegance and it grows even more exquisite as time goes by. They also last very long, and great for insulation, especially in cold places. Wooden doors are also safer since it's harder for burglars to get through them since they are sturdy and hard. Wooden doors also decrease sound from traveling through a room, thus giving one privacy and peace.
For this next article, we are featuring a variety of 15 Wooden Door Ideas and Designs. These collections of doors are not just beautiful, but also fits into the room well, designed in a way to suit one's needs. They also add attitude to the room and give it a bit of an edge and beauty. Feel free to check them out and have your pick.
Loda Apartment Interior Doors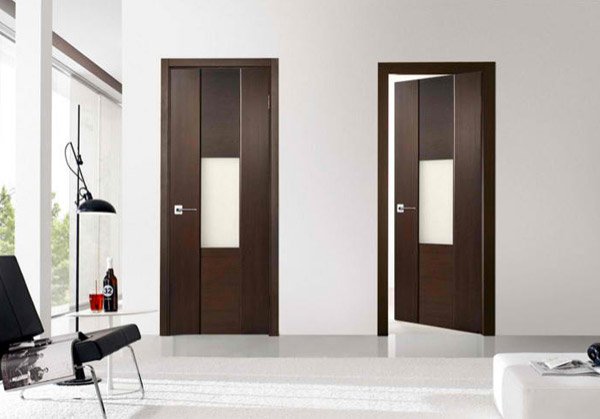 An elegant, simple door design that suits well in a modern inspired home. It is a sleek design that has a clean appeal to it and would surely shine in a room.
Modern Interior Doors with Cool Graphic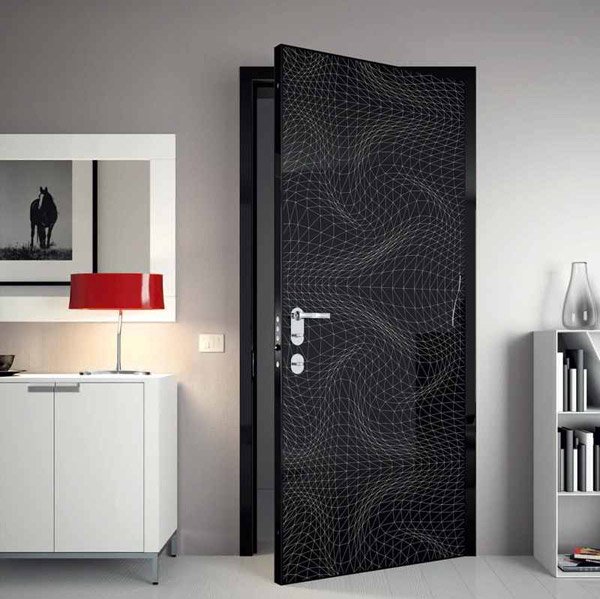 Futuristic, modern and simply eye-catching, this door would be perfect when placed in a video room or a computer room or maybe a teenager's bedroom. Nice!
Maple with Glass Insert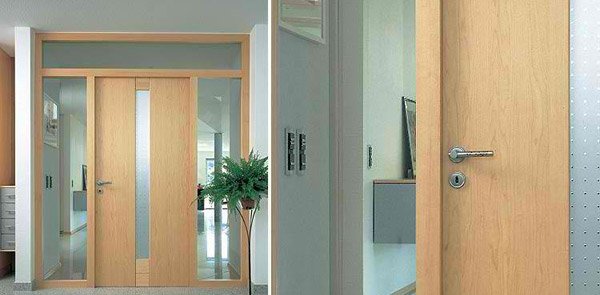 A maple door with glass insert at the middle that give it an elegant feel, but still manages to be simple and beautiful.
Laminated Interior Doors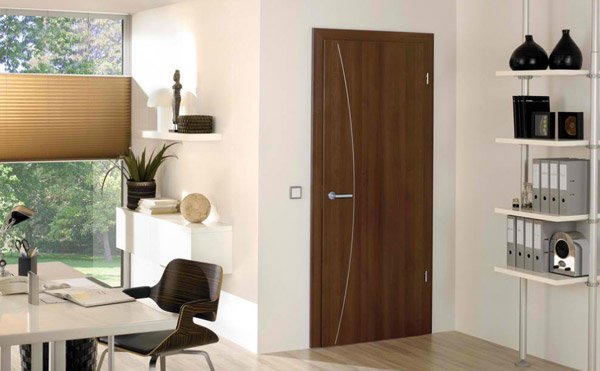 A laminated door design with beautiful dark wood color, and would surely stand out on a white home or a white wall, simply stunning.
Wooden Panel Interior Doors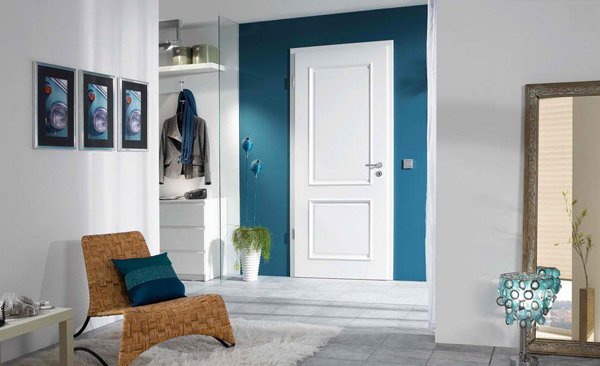 White, elegant and simply eye-catching. This beautiful white door fits perfectly on this home.
Modern Interior Doors Free Pink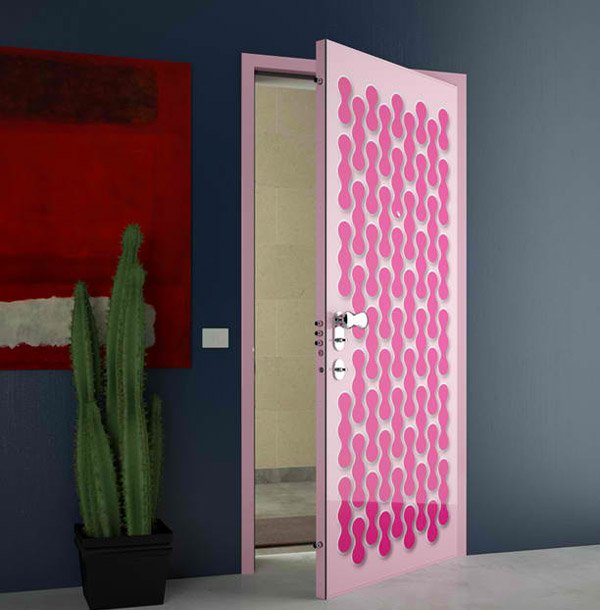 This lovely pink door is chick and very attractive that simply catches one's eye when passed through, gorgeous for a girl's bedroom door.
Laminated Wooden Panel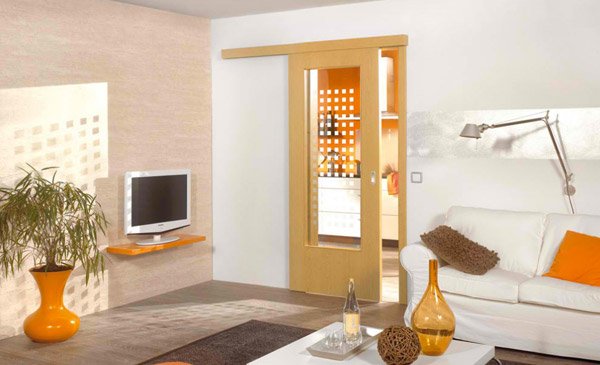 An elegant modern sliding wood door idea that has a polished look, made more elegant by the glass on the middle of the door.
TruStile Modern Door Collection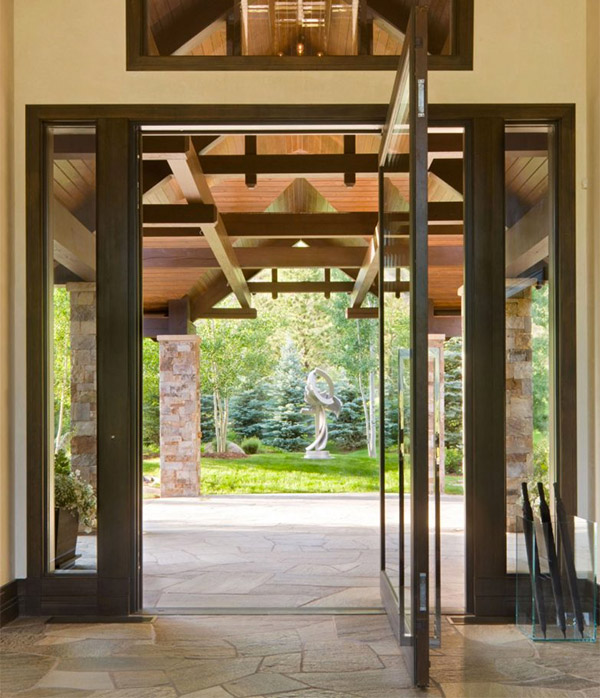 A beautiful modern door that gives a rustic edge to the room because of its elegant color and pivot door idea, those large handle also adds a bit of glamour and style.
Laminated Interior Panel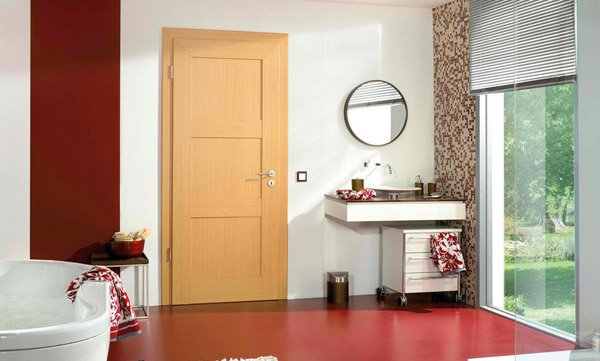 A simple wooden door idea that is beautiful and simple designed and made by Bartels Doors & Hardware.
Interior Panel Door Idea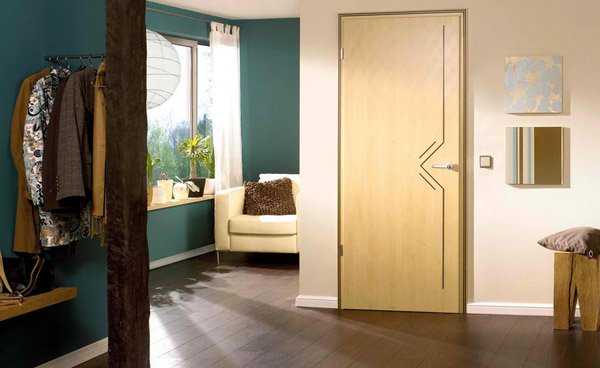 Simple and elegant laminated wood door with a bit of accent, especially by that clean and simple line on the door that adds a bit of an exquisite feel to the design.
Farmhouse Door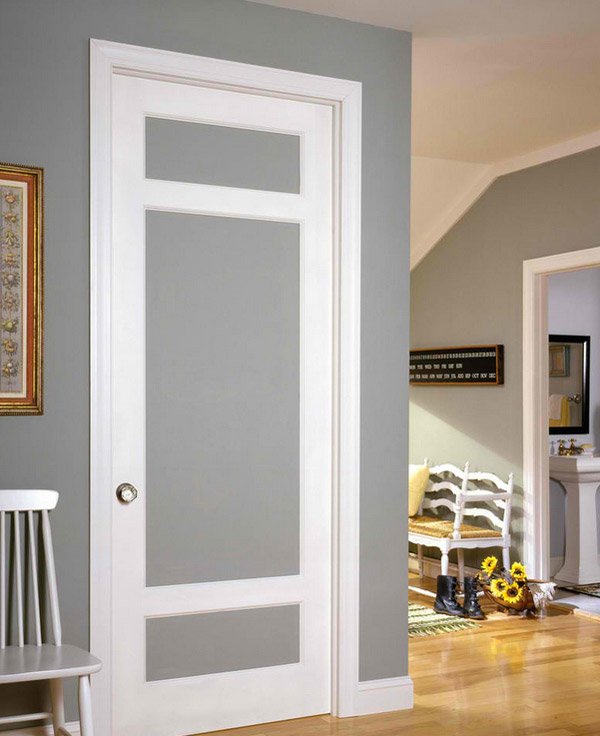 The grey and white combination perfectly suited the look for this wood interior wood. It is also painted like that of the wall and seems to blend in well.
Laminated Door Design
A unique door with a looking glass and exquisite wood color, it gives a bit of a rustic feel that is lovely and elegant all the same.
Contemporary Interior Doors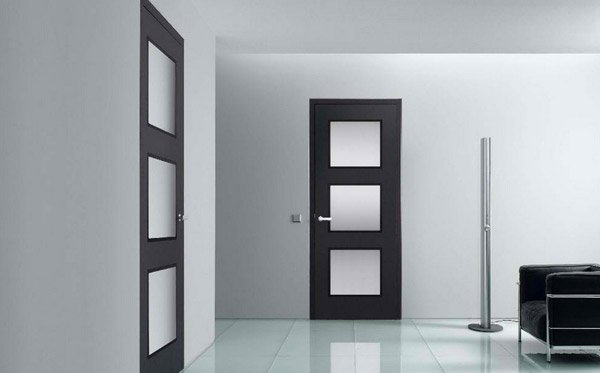 A contemporary European designed door that is lovely, elegant and a clean look. The small glass allows light to filter through while allowing privacy.
Stella Modern Interior Door Wenge Finish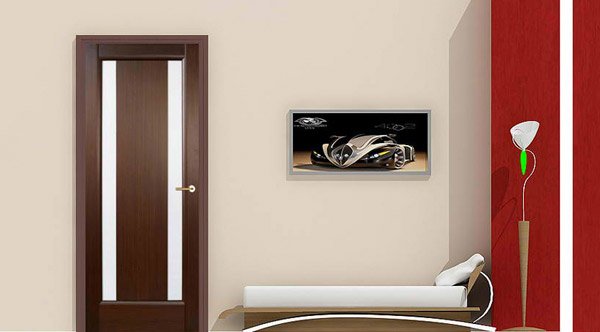 An elegant door with slim door frames and clean lines with a bit of glass that let light in while maintaining privacy.
Dominika Contemporary Interior Doors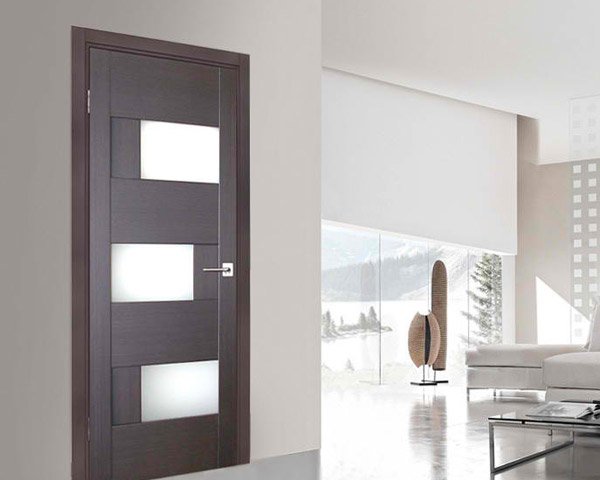 Another elegant wooden door with frosted glass and clean lines made and designed by Ville Doors. It is also available with a design without the glass to add privacy, and is still elegant in every way.
As featured above, wooden doors are not just beautiful, but elegant and economical as well. Wooden doors will never go out of style, and they are always a thing of beauty. Wood is sturdy and strong, so if ever you are planning on putting a new door into your home, try to consider those features we pointed out. You can also look into sliding glass doors if you want to use glass.