Modern Contemporary Apartment in Russia Uses Natural Materials
Because most of us have jobs in the city, we prefer to rent a space of have our own space in the urban area. This way, it is easier for us to go to work or to school. But this doesn't mean that just because we are busy with our tasks and work that we will not consider the look of our own homes anymore even if that is a apartment or a condominium and even if that is your own or a rented space. Today, we are going to show you an apartment with a modern contemporary interior design that you will surely love.
The apartment is located in Saint Petersburg, Russia from designers Alexei Ivanov and Pavel Gerasimov of studio GEOMETRIUM. The client wanted to have a contemporary interior with natural materials in it. Hence, the space combined the use of marble, wood and black graphical elements. If we talk about its layout, it was divided into two parts for the personal and social areas. The personal areas included the bedroom, dressing room and make-up zone while the social areas is comprised of the kitchen-living-dining room. Come join the virtual tour of the apartment!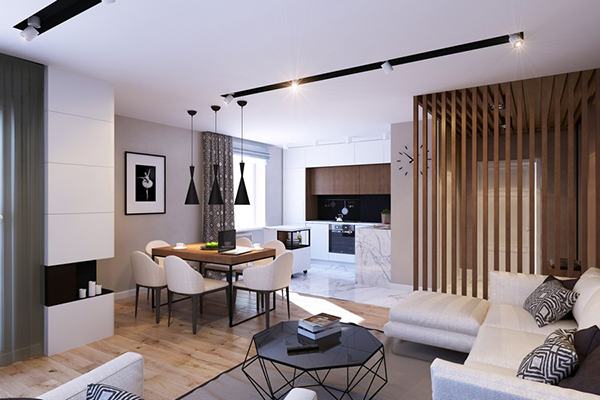 The interior of the house use wood in most of its elements and has earth colors in it.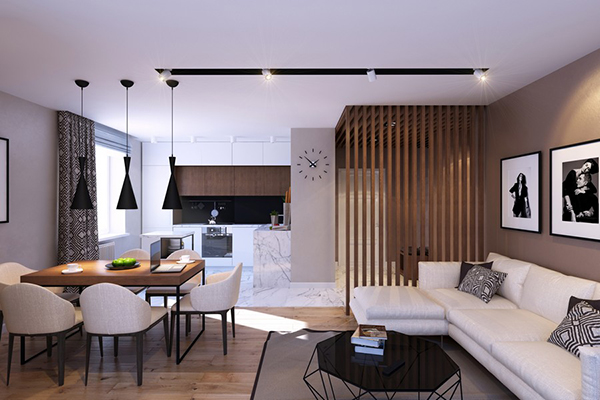 Vertical wooden slats separate the hallway from the living and dining areas.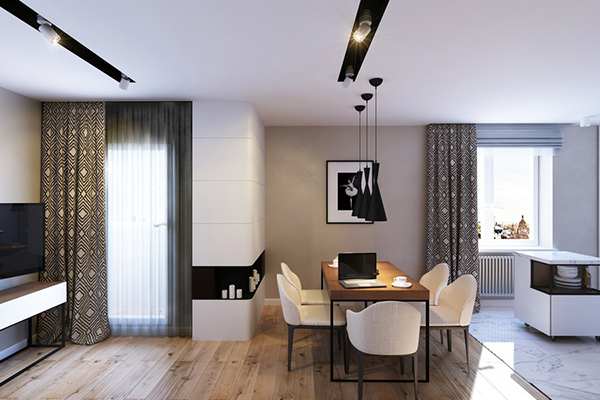 The dining room area is designed for six people. It has 3 tapered black lamps above it.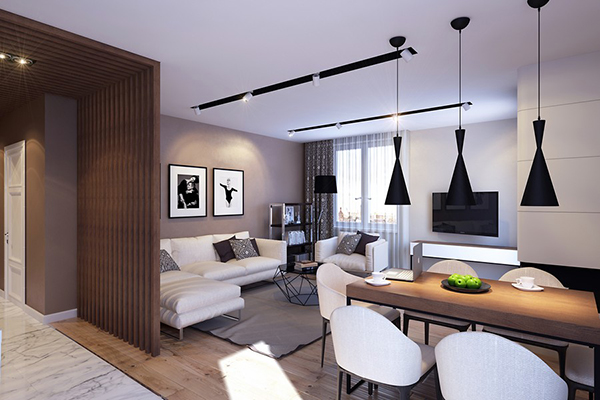 The public areas of the house looks really nice with the materials and the colors used in it. Even the curtain is lovely!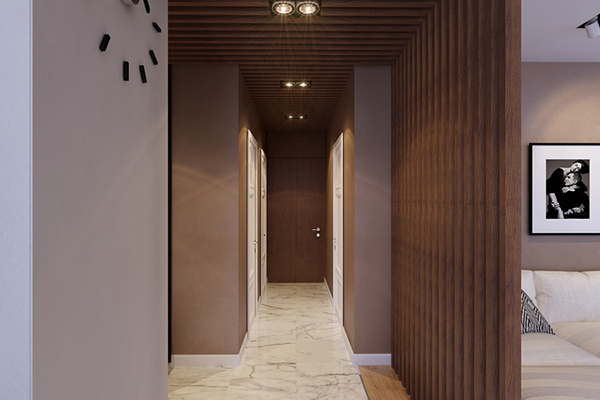 This hallway leads to the private areas including the bedrooms.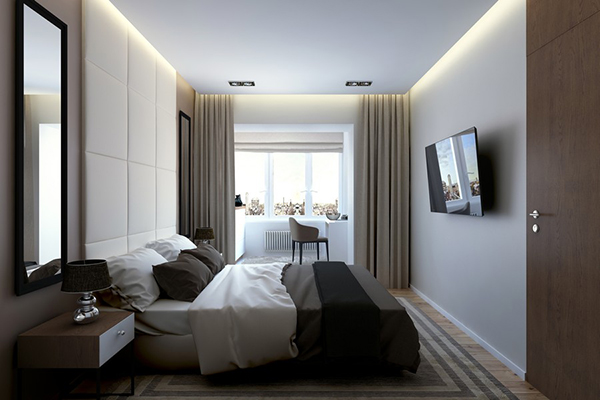 It is nice to have a work space in the bedroom that faces the window. I like the upholstered part of the wall that serves as a headboard for the bed.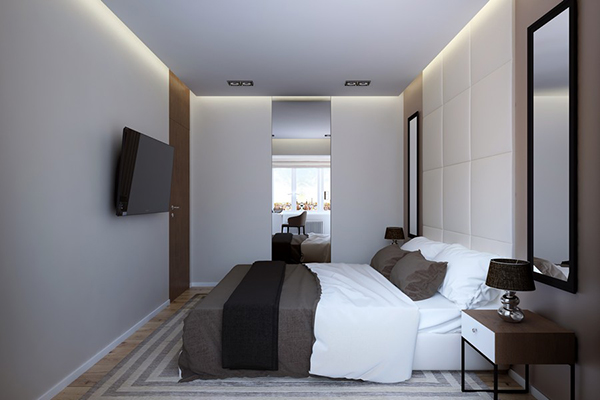 Another view of the bedroom with neutral colors and comfy duvet set.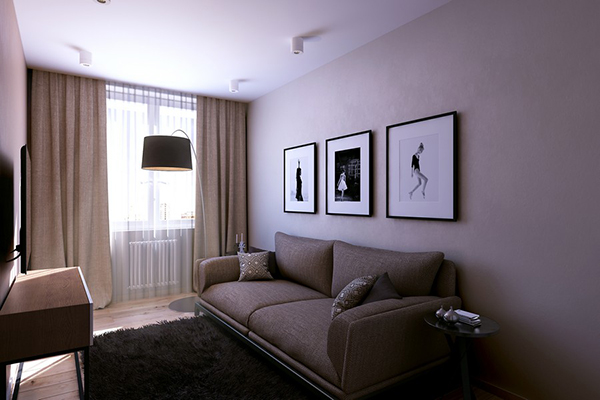 I guess this is the reading and entertainment room where one can get the privacy he needs.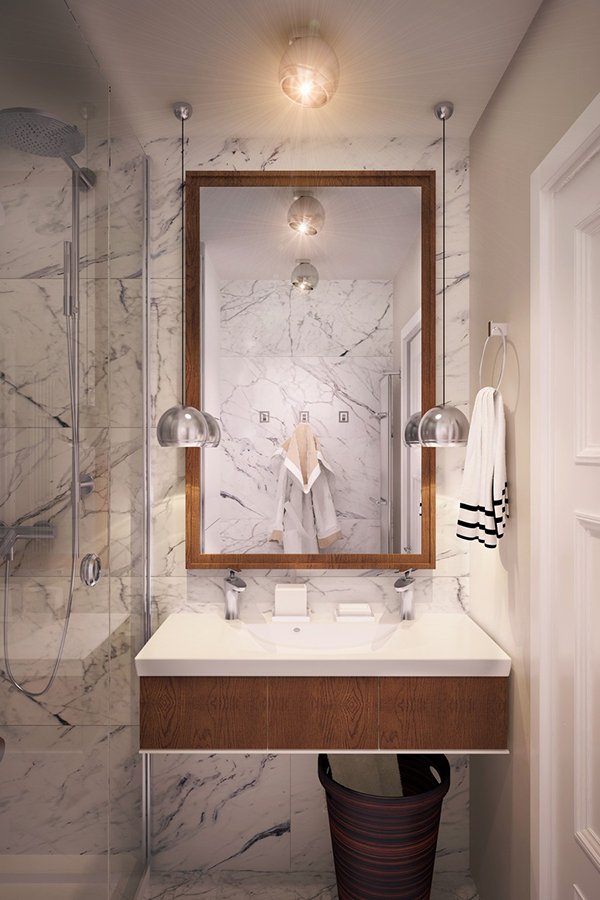 A small but beautiful powder room with marble on the walls and a wooden vanity.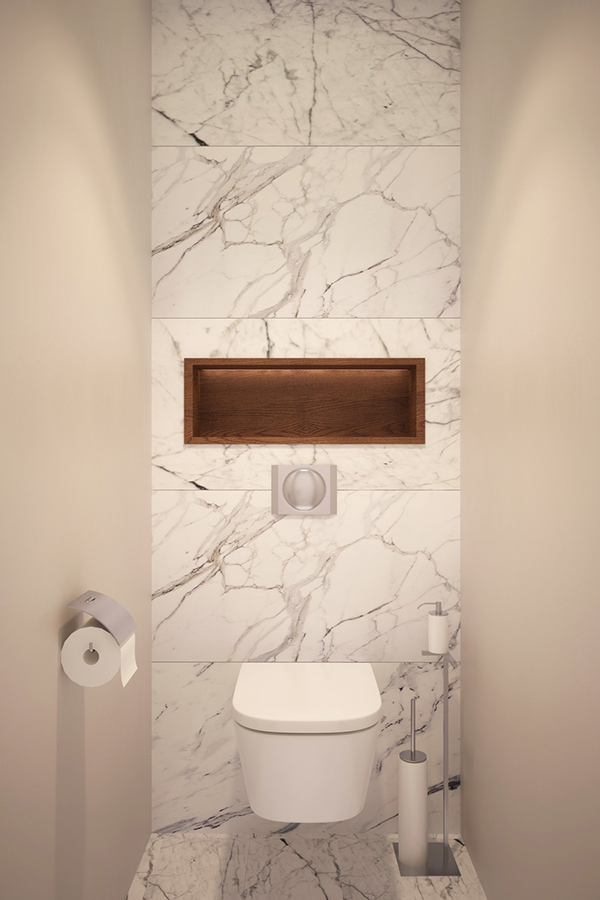 The toilet is this small too but it sure looks sophisticated.
The layout of the apartment as designed by Studio Geometrium is what made this apartment cozy and functional. It has a wardrobe, a reading area and a small library. Using vertical elements in the apartment give it more height visually. I love the natural elements that we can see in this apartment. How about you, can you tell me what you like most in this space?