17 Frisky Playroom Designs Your Kids Will Love
It is every child's dream to have his own playroom. It is also every parent's dream to provide the best playroom for their children. Hence, it would really be nice to get a playroom that has a beautiful design and at the same time safe while it allows your children to get all the fun they want. A playroom's look depends on the size of the room, needs of the child and as well as the budget. But, in truth, you really do not need to spend a lot for a playroom. You just need to be creative!
If you run out of ideas on what to do with your kid's playroom or if you are looking for more ideas on how to design or decorate one, then this list is definitely for you! We have gathered frisky playroom designs that will make your kids jump with joy upon seeing it. They will not just love you more but they will also have an avenue for better playtime and learning. Now, feast your eyes on these totally gorgeous playrooms!
Downtown Aspen Residence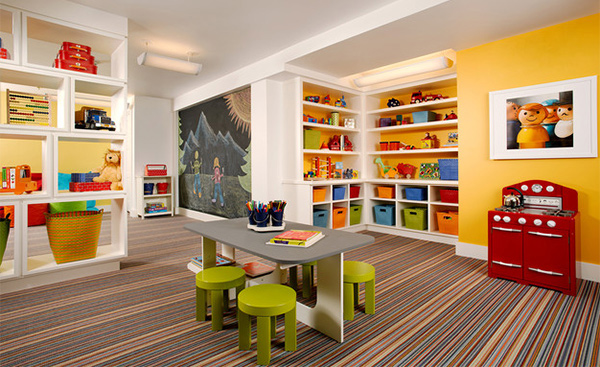 We so love the colors in this playroom especially the yellow walls. Check out that striped carpet too which matched well in the interior of this space.
Private Residence – Rochester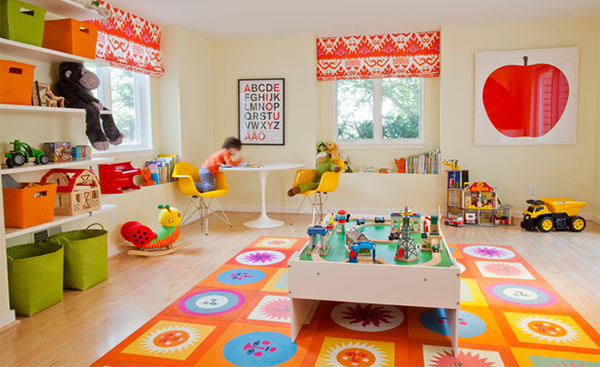 That carpet is very beautiful! The colors are playful and lovely. Note that big red apple on the wall. Who would think that a simple artwork like that could actually look great?
Culbreath Isles-Georgian Revival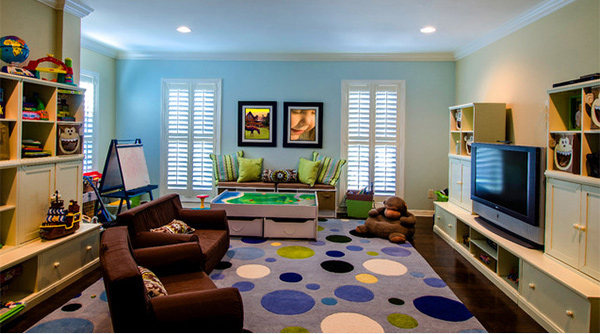 We'd guess that this one is for little boys because of the colors in it and the toys too.
Aurea Residence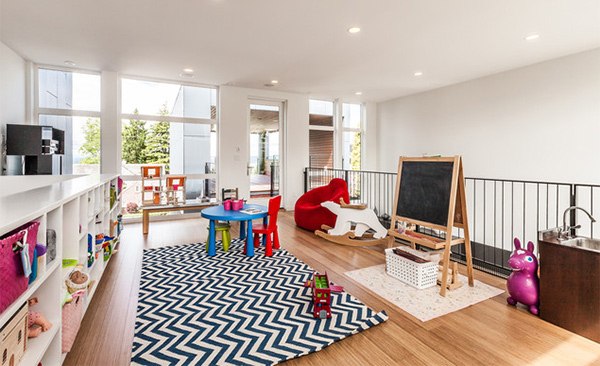 Chevron is love! Adding it to this playroom with wooden flooring and a modern look alleviated its appeal.
Nicholson's Manor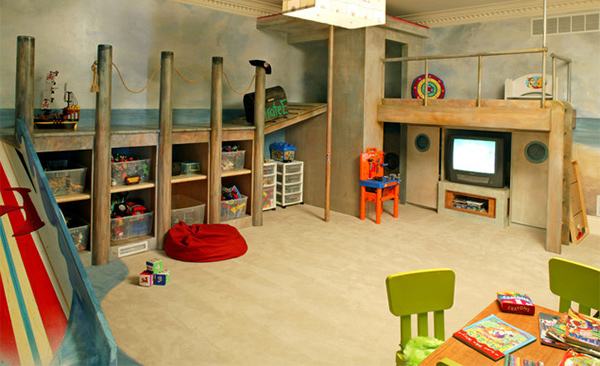 For a little boy, this is one perfect space for all his dynamic moves!
Buckhead
The red and white combination of this playroom is beautiful giving this playroom a clean look.
Kids Craft Room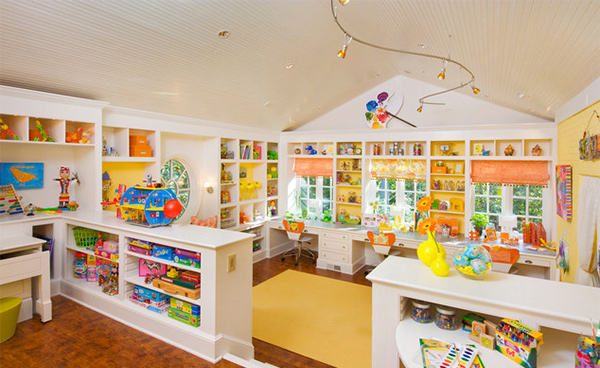 Look at all those storage spaces! There is really a lot of stuffs here but it managed to do away with clutter because of all those storage areas.
Kirkland Traditional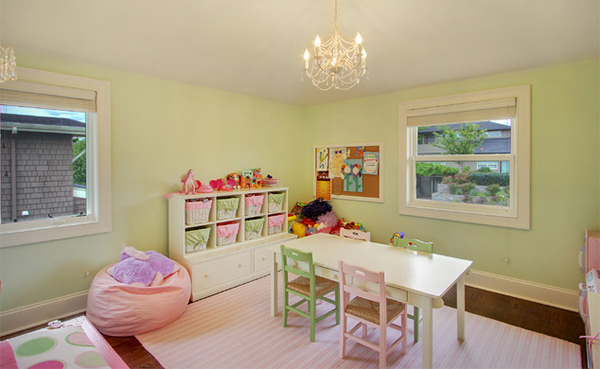 A simple playroom with subtle decorations but the girl who owns this room surely has a great time in it. We like those baskets on the cubby cabinets!
Berkshire Residence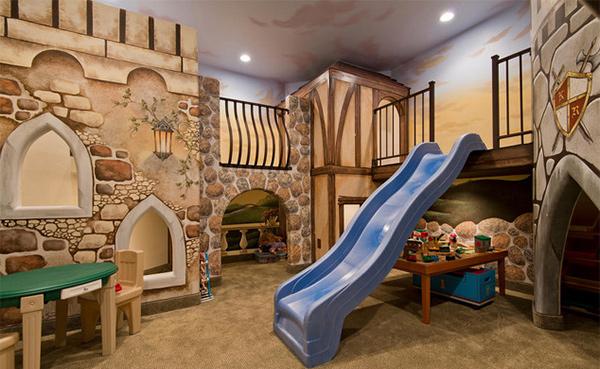 If your kids feel like a knight and a princess, then this playroom is a perfect pick!
Colorful Mid Century Modern Residence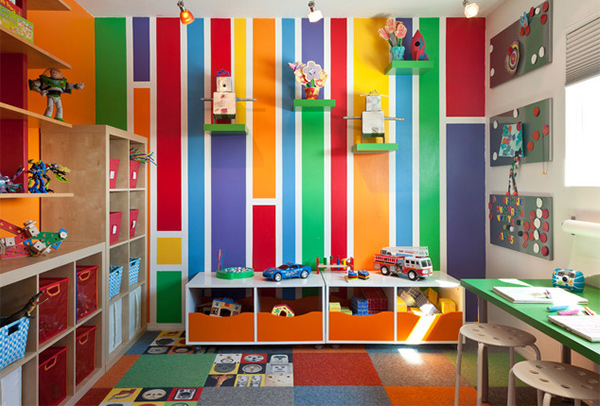 Talk about colors and fun in one! This playroom encourages the kids to move more because of the lively colors in it.
West End Ave Playroom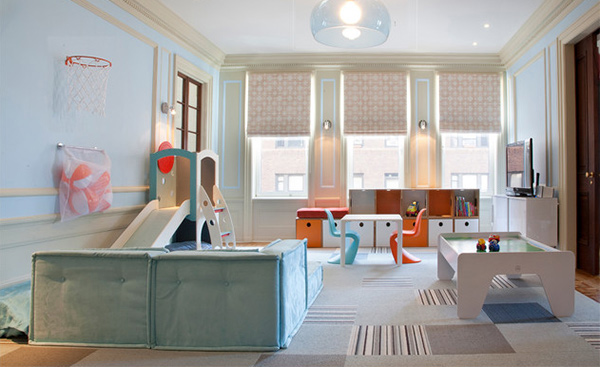 This modern playroom looks elegant in light tones. But we are sure that kids will still have fun while in here.
Tamarind Residence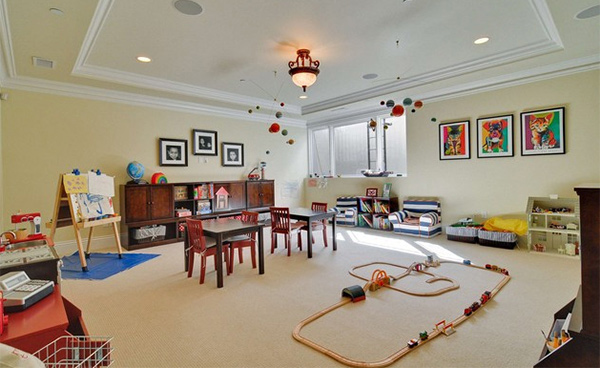 A spacious playroom that will allow your kids to roam and play around like they have their own playground!
Walk-in Closet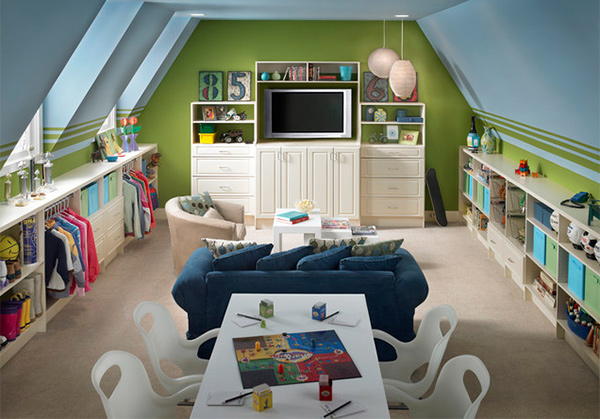 This could be a small space but it is complete with everything the little ones need from a television to a closet!
Willow Glen Residence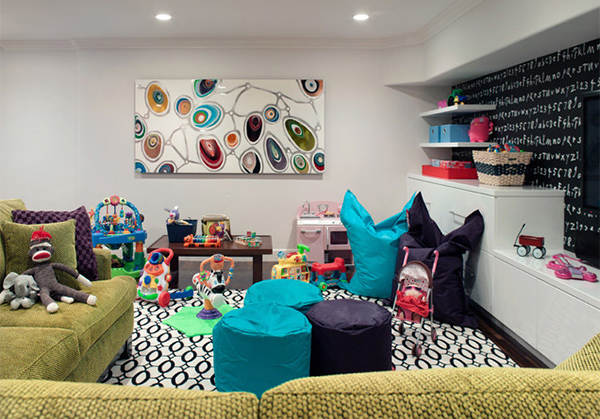 Patterns are seen everywhere in this room but instead of looking crowded, it looked fun!
Kid's Playroom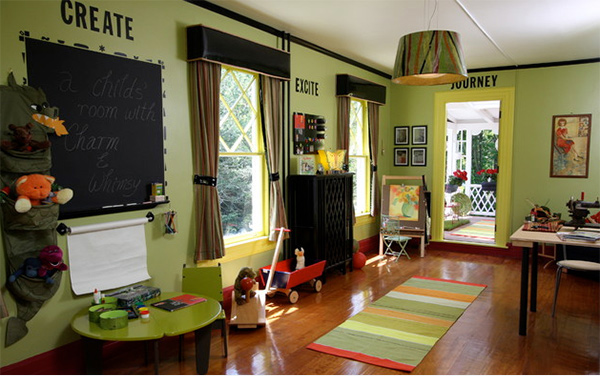 Aside from its cute color palette, what we love here are the words on the wall.
Golf Terrace Residence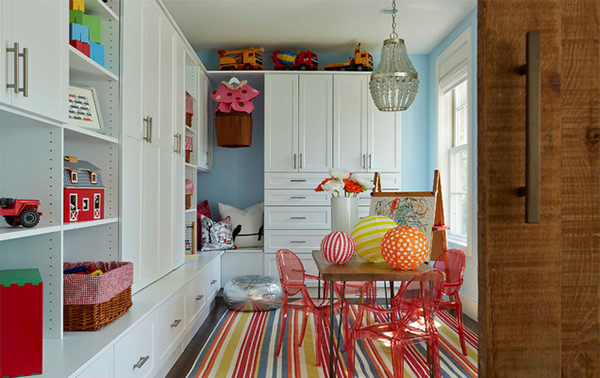 Colorful striped carpet, transparent chairs, storage areas and all the other features of this playroom is love!
Eden Prairie Home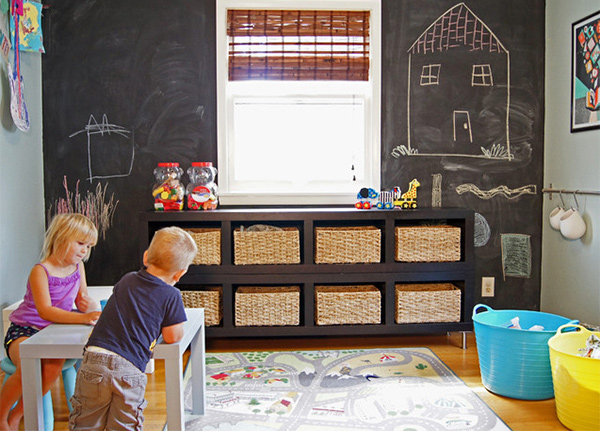 Using blackboard paint for the wall will give the kids more space to express themselves through art.
So, what can you say? These playrooms will surely make you feel excited. And oh, don't forget to let your kids check these photos so they can tell you which feature of every room they want to apply for their own playrooms. But if you think that will put too much pressure on your part, you'd better pick the decors for their playrooms. One thing, don't forget to always think of safety so that playtime will be better for your little ones. Your playroom won't be complete without furniture. So, get them some toys storage or even chairs that will fit their playroom's motif.