House Little Venice: An Industrial Zinc and Glass House in London
Homes doesn't just vary in style but even in the materials used for it. Well, the materials actually has a great impact to the look of a house and we have seen that in different house designs we have featured here on Home Design Lover. There are homes with wooden exterior, some has bricks and there are even those that use black zinc. I know it isn't new to you because there are many homes that has this kind of exterior but it isn't a common choice though.
House Little Venice is a matt black zinc and glass contemporary building that is attached to a former coach house located in Little Venice, London. It boasts a secret walled garden around the house. The garden has a different look in the east and west area and is made to feel like an external room which is an extension of the main living space. The home replaces a derelict warehouse that was once a joinery shop for an antique furniture company. Let us take a short tour of the house below.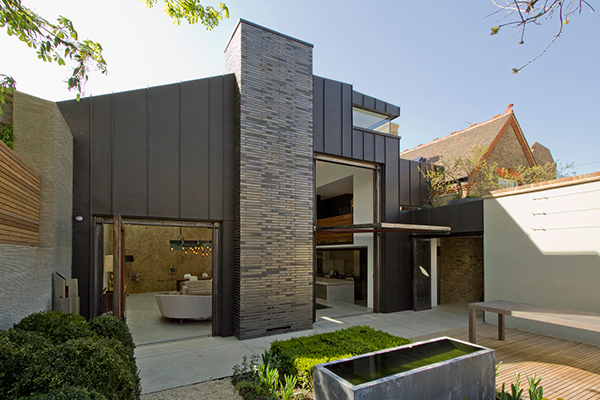 The exterior of the house used a matte black zinc with some decorative stones.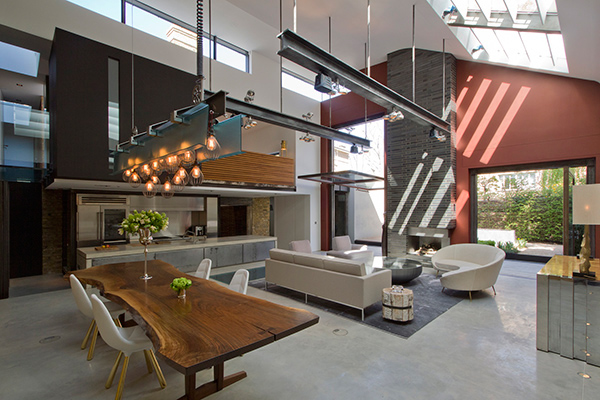 What leads to this lovely interior is a discreet door in a side wall off a quiet street. It has exposed timber trusses and Victorian coach style using London stock brick.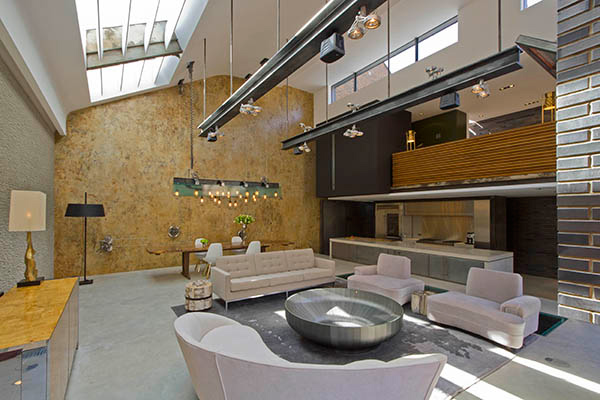 The interior has bespoke details, fixtures and finishes that is why it took eighteen months to complete it.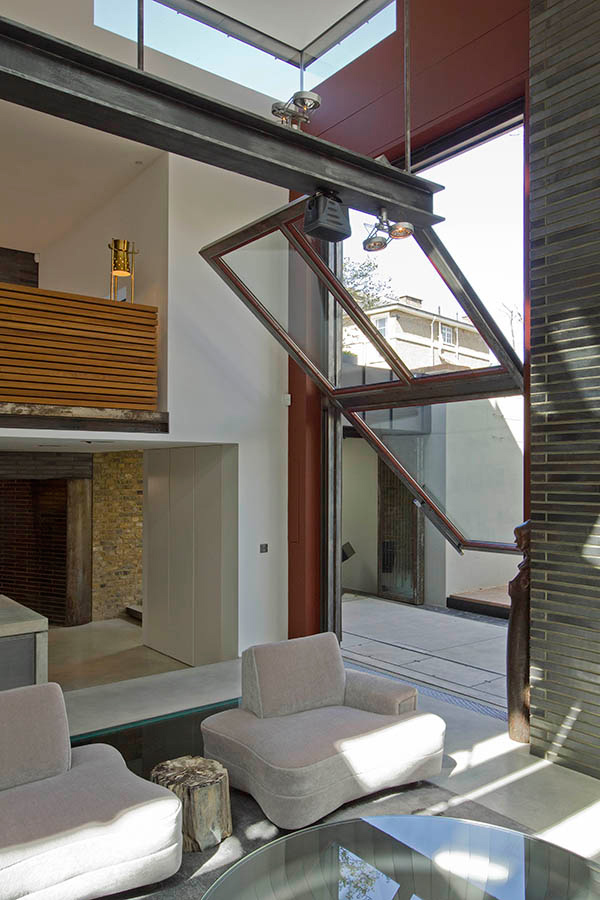 Who wouldn't be surprised to see this hydraulic pivoting wall of glass? It is paired with a large skylight bringing in more natural light.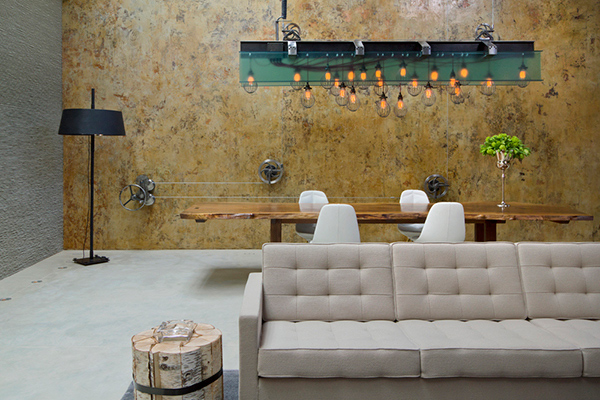 The lighting in the dining area looks pretty interesting with a lovely wall design.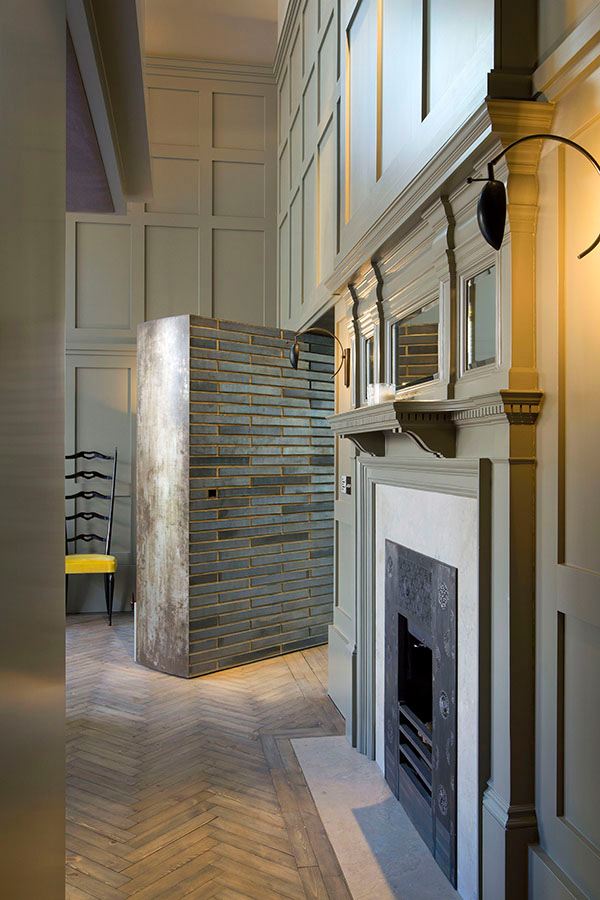 There is a massive pivoting brick wall finished in engineering brickwork that links these the private and public areas of the house. More like a secret passage to me!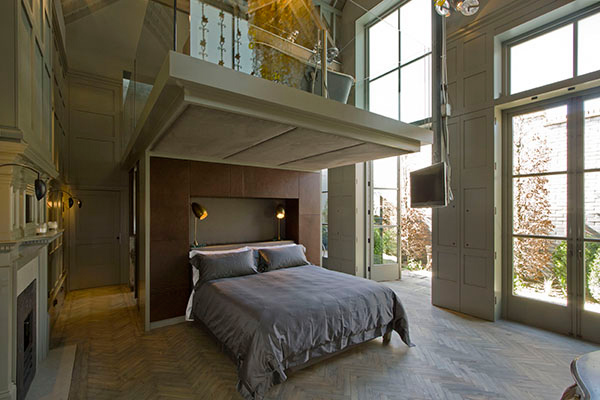 The sleeping quarters has a theatrical dark space with an Alice in Wonderland play on scale. I'm sure your attention was caught by the double height wall paneling and the oversized fireplace.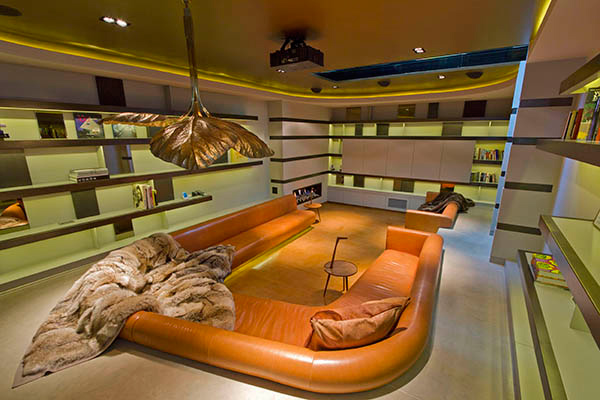 There is also an underground library and screening room that showcases a chestnut leather conversation pit sunk into the polished concrete floor.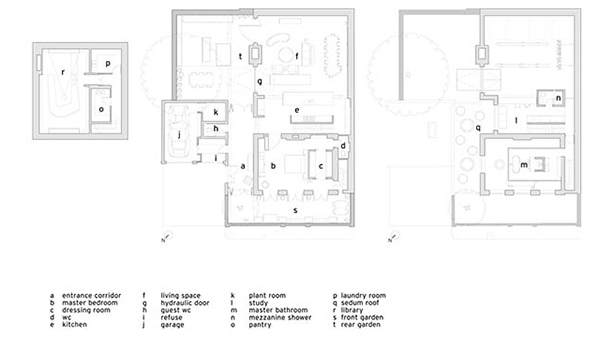 Wonder how the house layout looks like? Take a look at these floor plans.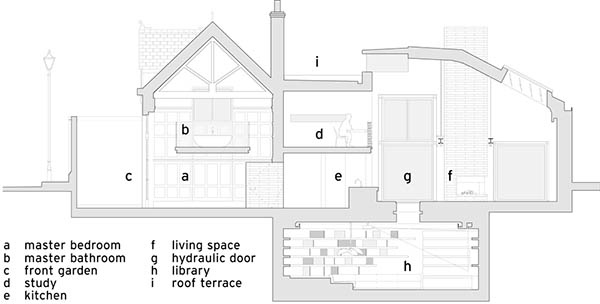 While this is a cross section revealing the different areas including a basement.
This industrial home looks pretty amazing with black zinc and glass combinations. In the interior, it retained some industrial heritage of the site with bespoke fixtures and unusual finishes. I know you found this home stunning and you'd certainly commend the job of James Wells Architects. The home also has a west garden that is accessed through French windows from the coach house and these are planted in the Victorian Romantic style with an auricular theatre. In the east garden accessed via a hydraulic glass panel it has a structured planting, floating levels, steel water features and specially designed concrete furniture. Lovely home indeed!