Every Man's Dream Structure- a Creative and Luxurious House Garage
Most homes have their own garage. It could either be part of the entire layout or separately designed. Some has closed garage areas while others prefer to park their cars on an open lawn. Whatever it is that one wants, it depends on the home owner's needs, desires and budget. But have you seen a luxurious yet simple looking garage? You will surely be awed after seeing what we will be featuring today.
The structure is named Ultimate Man Cave and Sports Car Showcase located in Connecticut which can be every man's dream. It has a barn-like design using reclaimed chestnut, pine lumber and natural stone. The natural stone flooring is kept nice and warm with its in-floor radiant heat. The lighting and the sound system is controlled through an iPad or iPhone. Everything inside is very hi-tech for even the bathroom has a remote-controlled toilet. You will also not be able to smell fumes inside since there is a smoke eater.
In the structure's main level is an electric-car charging port and a quiet workspace. There is also a wine cellar at the basement since the client wanted to have a place with his cars and wines in one. This garage and cave man is located beside the main house. They are coherent in appearance with the use of good landscaping and similar exterior features. Wanna see the garage? Here are pictures of this luxurious garage and cave man: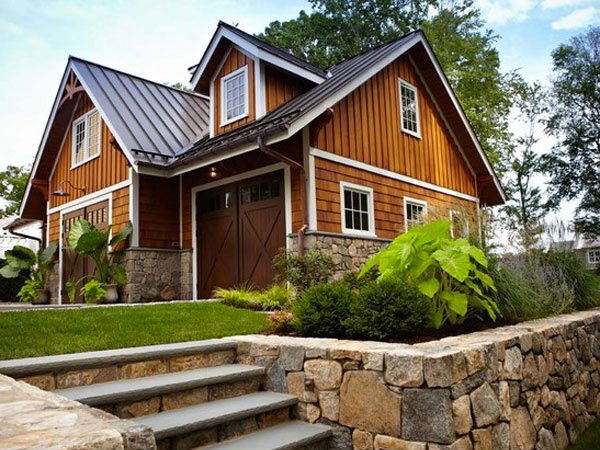 One look at this structure would make you wonder if it's really a garage. But it really is! The client wanted a barn-like garage seated next to his home.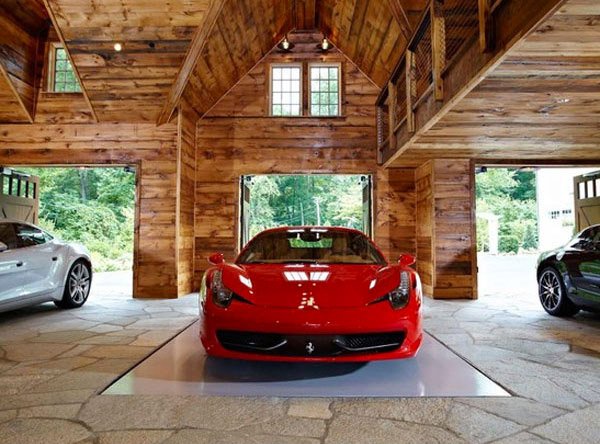 Barn-like in design but instead of seeing hays and horses, you will see luxurious cars inside it.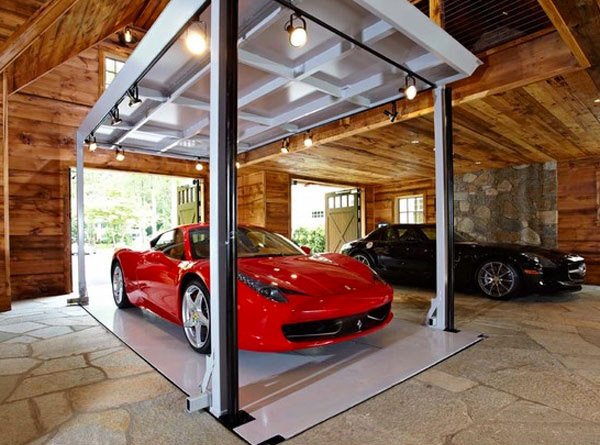 Notice the use of natural stone flooring which makes it easier for the cars to get in and which is also a durable type of flooring.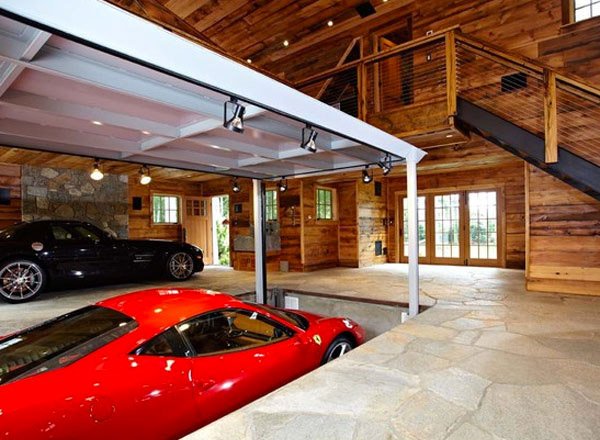 The interior of the house includes a mezzanine where an entertainment area and a bathroom can be seen.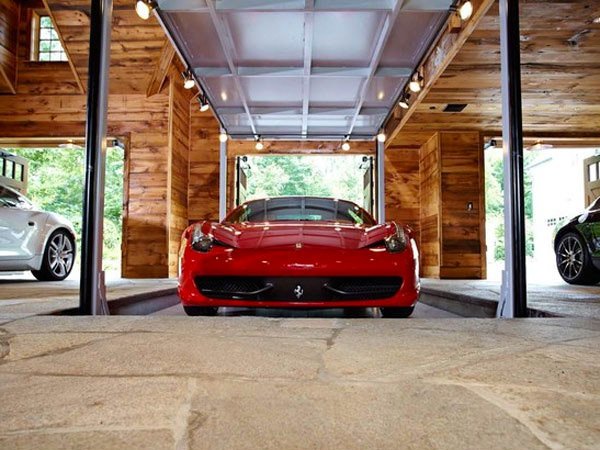 This car is getting ready to go down to the basement through this industrial strength car elevator.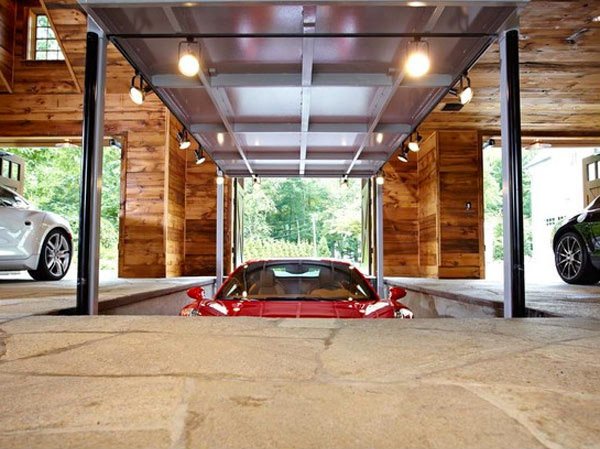 Using this car elevator allows another car to park on top of it while the other one is already at the basement.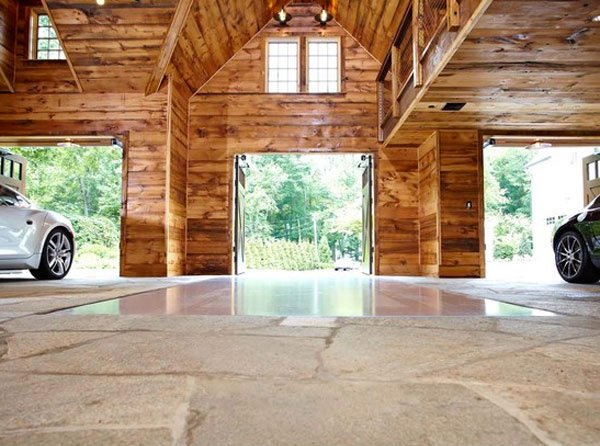 When the other car is hidden below it, it now has a space for another one. This was done since the building exceeded the number of maximum allowed cars for the town's municipal code.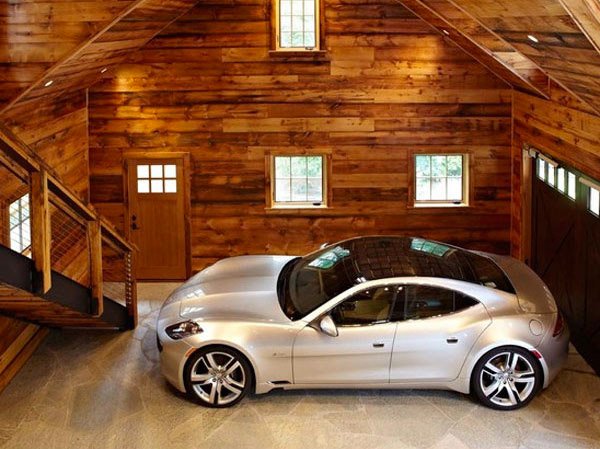 Another car can be parked near the stairs area leading to the mezzanine.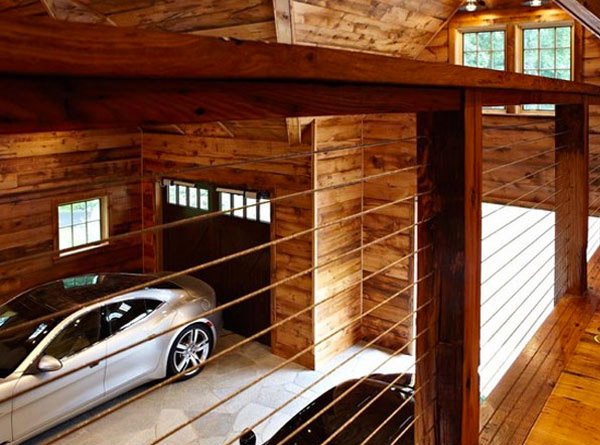 A stainless steel stair stringer and cable rail system is used for the stairs for the upper area.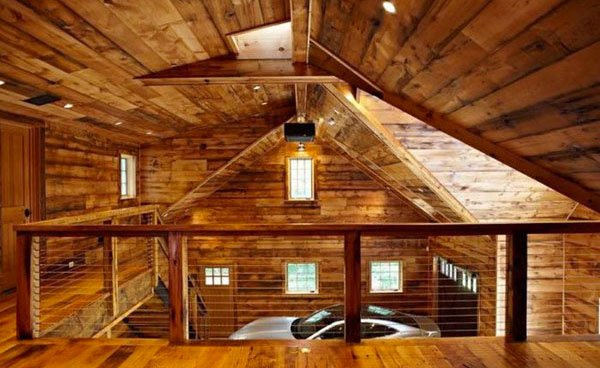 Notice the good architectural design of the high ceiling making it possible for a mezzanine and for good ventilation inside the garage.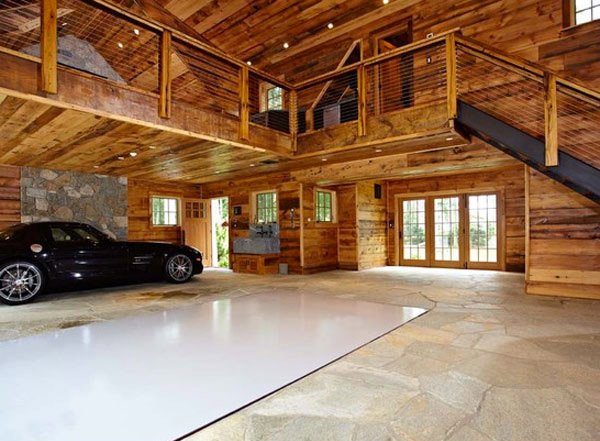 A wider perspective of the mezzanine and the interior as well. The area is kept free from smoke smell with its smoke eater.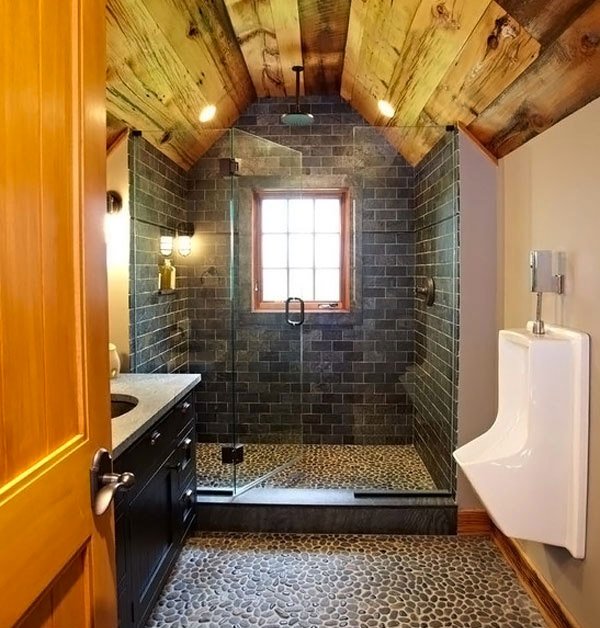 If you think this is an ordinary bathroom, you are wrong. It is equipped with a built-in vanishing LCD TV in the mirror, a urinal and a remote-controlled Washlet toilet.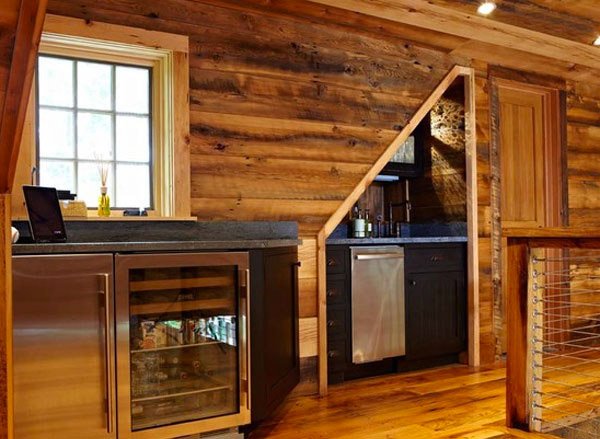 There is a seating area in the mezzanine with a TV lounge, wet bar and food preparation area.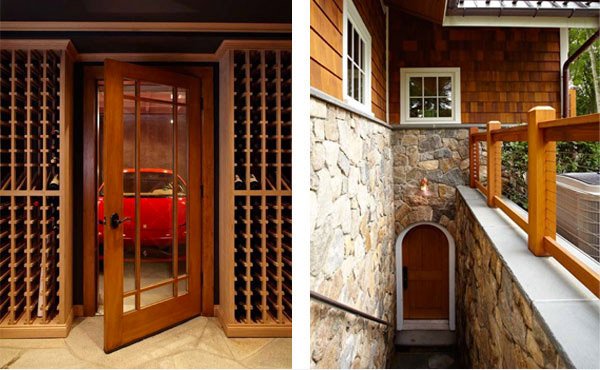 In the basement is the wine cellar which is also one of the passions of the client. It is where the car elevator leads. There is also a door that can allow access to the area.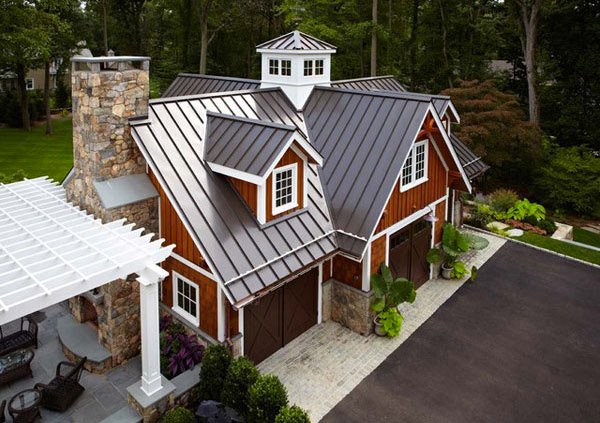 A top view of the garage showing its grand exterior design with standing-seam metal roofing and Cedar board and baten siding with bright white trim for the exterior walls.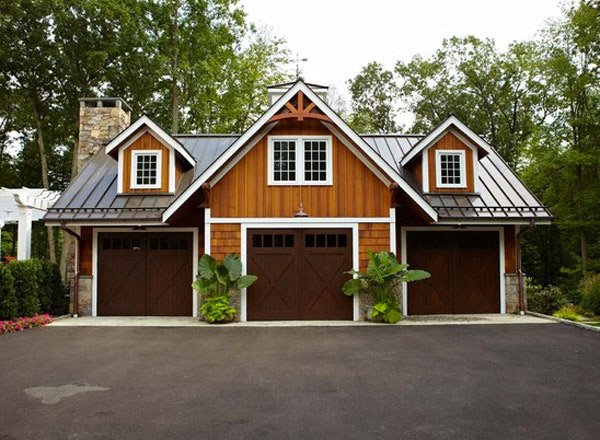 This is where the cars get into. You can also see that it made use of dormers for added beauty and ventilation. The structure sure succeeded to attain a traditional look.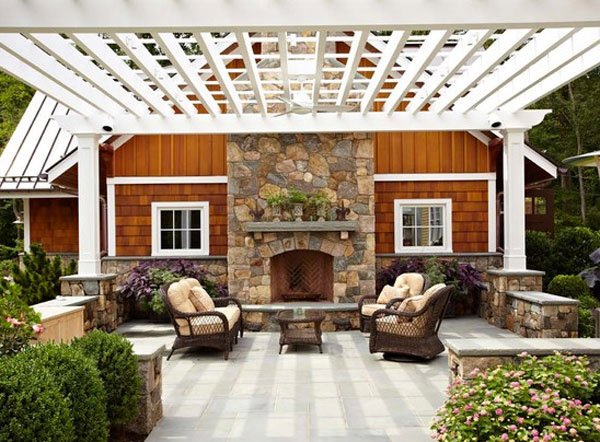 Outdoors is a lounge area and outdoor kitchen located underneath a pergola kept safe from excessive heat through a UV-blocking retractable awning. At the top of the pergola are steel I-beams wrapped in PVC that are wired with ceiling fans and LED lighting. There is also a complete sound system in the area.
This 1,300 square feet structure is no doubt designed intelligently. Every detail was well thought of by the TR Building and Remodelling – trbuilt.com, making it possible to come up with this kind of structure. It is an amazing accomplishment for the designers for they were able to incorporate every single detail together. The client must be very much satisfied with how his cave man, garage and wine cellar turned out to be!
You can notice that the designers also made sure that the area is sustainable with the use of natural materials and other elements to make the area feel and look healthy. For sure, you were impressed on how smartly designed this structure is. No wonder, the design acquired fame worldwide. This is indeed every man's dream structure!