20 Beautiful Dining Rooms with Silver Accents
I have been searching for pictures that will complement and play well with silver accents and decorations. We know and we see silver accents in every possible home depots, malls and department stores – well even in small trinket or souvenir shops. Items like the ones you see in these places are not only available during the holidays which they are often used; below, you will be seeing more of them seen and used in everyday life.
The usual color palette we see where the silver is used are spaces with blue or grey color schemes – but in this list we have created today, you will be seeing a lot of neutrals and some purple hues or even peaches! Truth be told, any space is an ideal place for silver accents because they add shine and glitter to these spaces, just like ones we will be seeing below!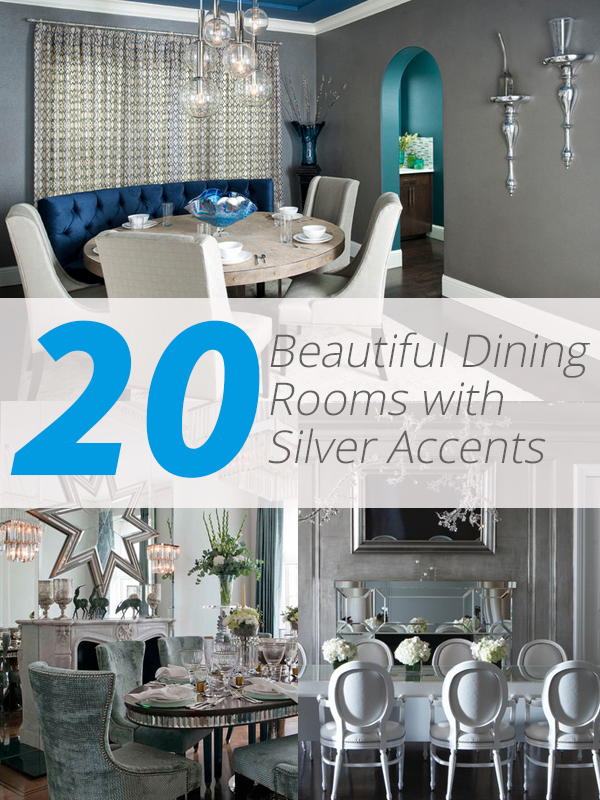 1. 4406 Tree Ridge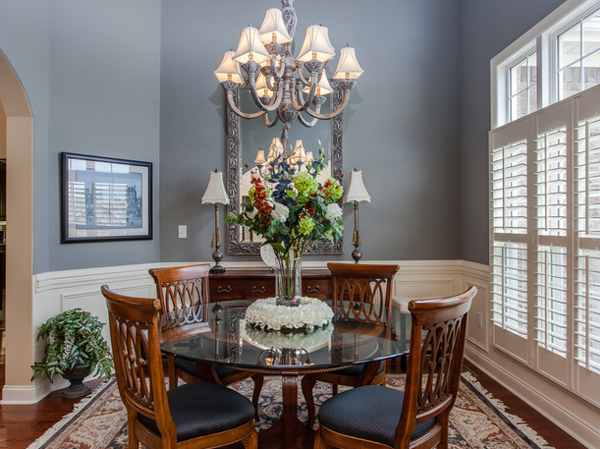 Traditional and wooden dining room set is used in this lovely blue dining room; accents of silver rectangular mirror and lamps are seen on the background.
2. Asheville Condo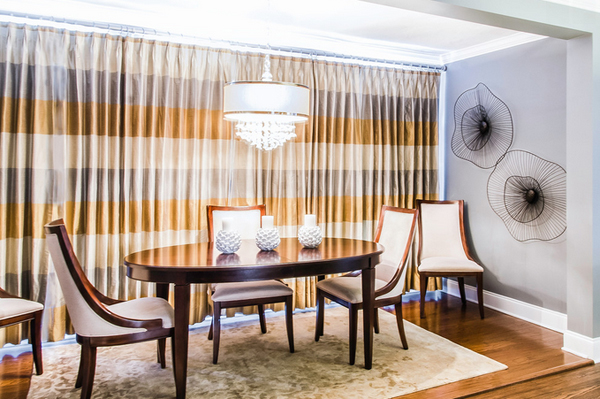 This small and beautiful condo dining space has a cute color palette with beautiful silver decors – the pendant and the candle holders on the table.
3. Belgrave House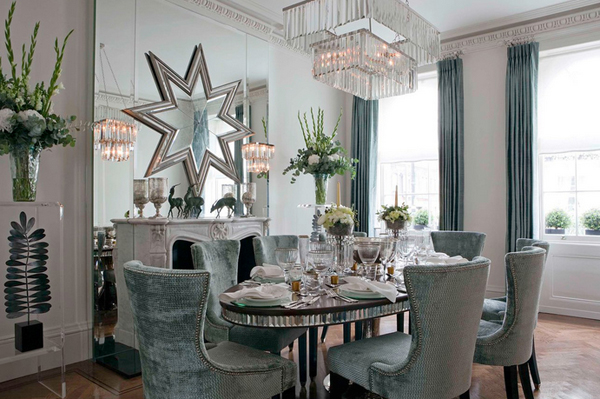 Notice the large silver mirror in the shape of a star? Super gorgeous, right? The color palette of this luxurious dining room totally works for me!
4. Canton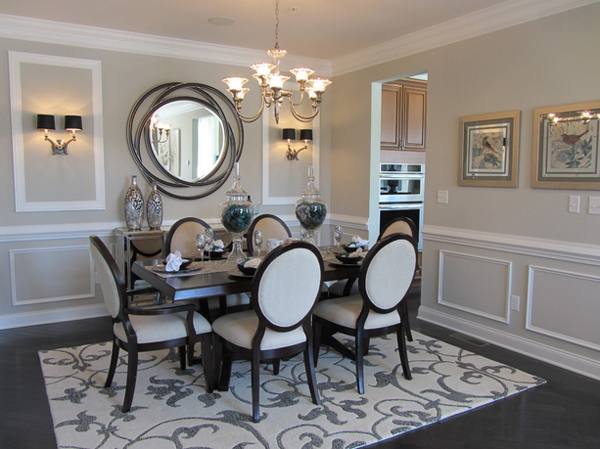 Neutral colored dining room with awesome silver decor on the buffet table behind the table.
5. Colorful Bay Area Home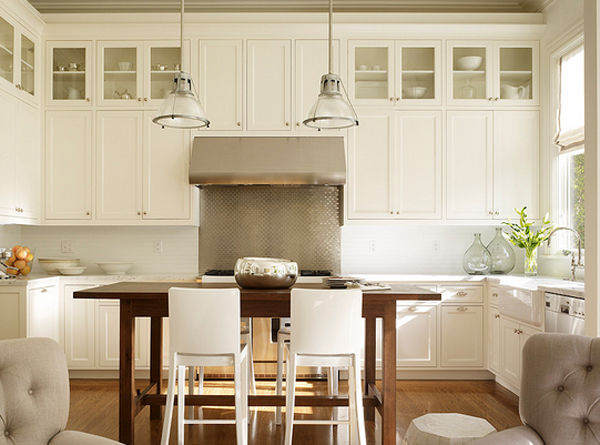 Stainless industrial pendants and a lovely silver large bowl on the table.
6. Country Estate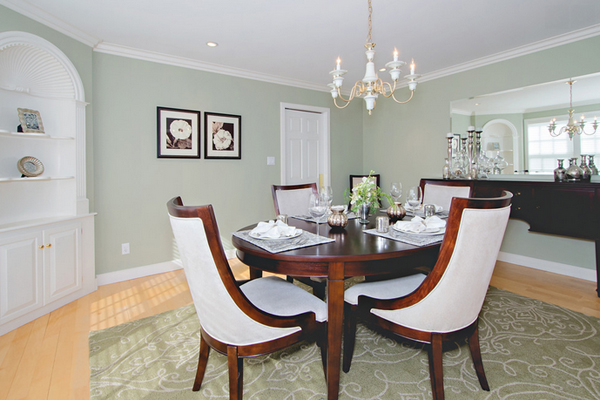 If you can clearly see the silver candelabras by the buffet and those small trinkets on the background – they complement each other well with the dark colored buffet.
7. Forest Avenue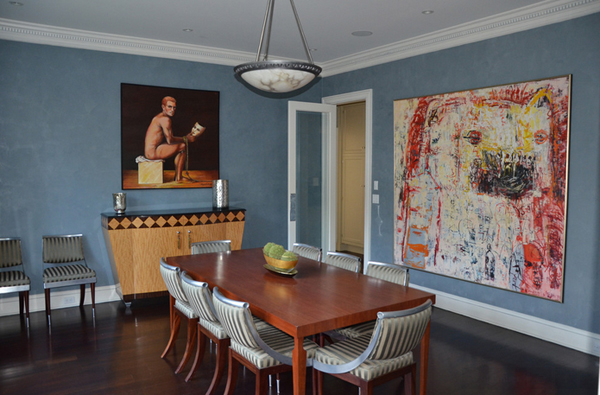 The dining room chairs have this silver linings on each one which looks good with the stripe fabric.
8. Formal Dining Room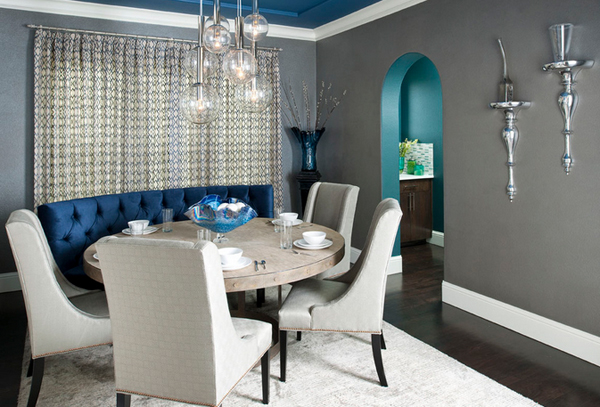 Notice that most of the colors used in each dining space in this list are grays and blues? They sure pair well with silvers! Love the complete look of this dining room.
9. Fresh Looks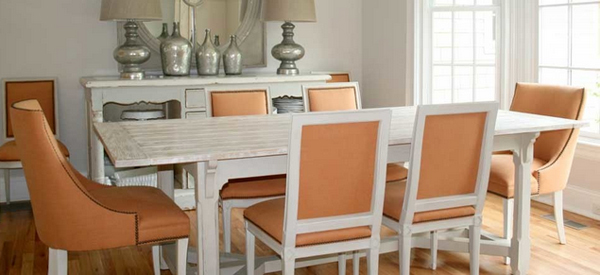 Well, this dining room sure looks clean and fresh! The color of the chairs play well with the whites and the silvers on this space.
10. Glamour Home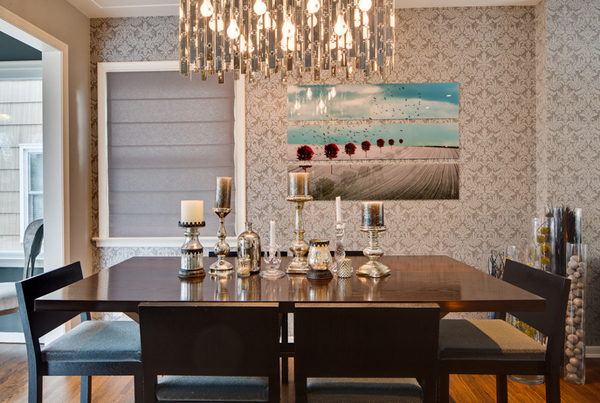 Now look at this beautiful setting! Gorgeous candle holders on the table and awesome chandelier above it!
11. Greystone Bachelorette Pad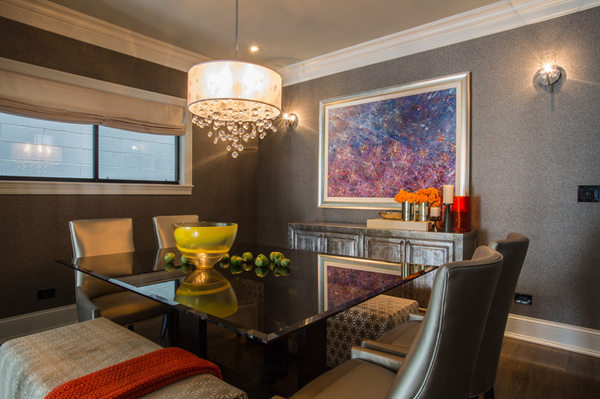 Silver grey chairs paired with a rectangular dining table. The beautiful lighting in this dining room also makes it more homey.
12. Hollywood Regency Residence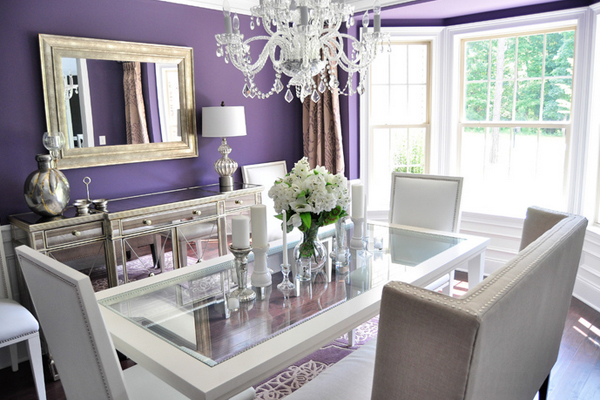 This is one lovely dining room! Just take a look at the dining room set, the colors used in this space and the decorations!
13. Isle of Palms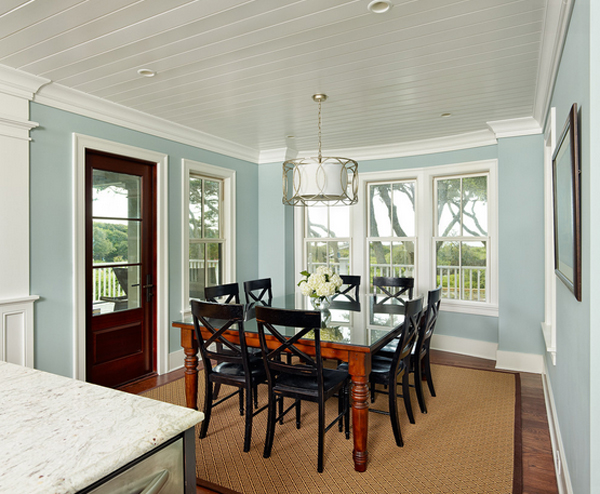 One look at this dining room and you look at that pendant light and you know it works!
14. Le Maison de Soleil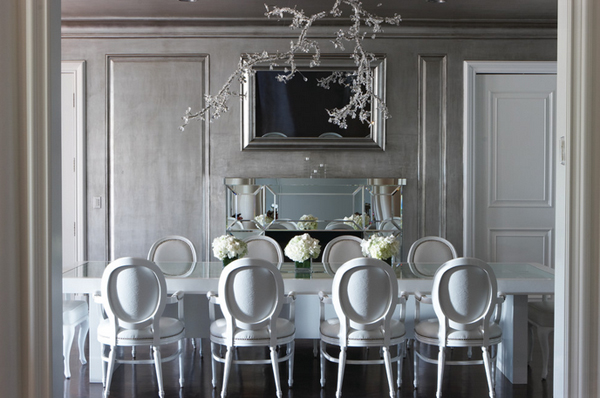 Here is another gorgeous dining room! It is too gorgeous for me though, but it is sure amazing to have this dining space when I got the chance.
15. Modern Home in The Middle of St. John's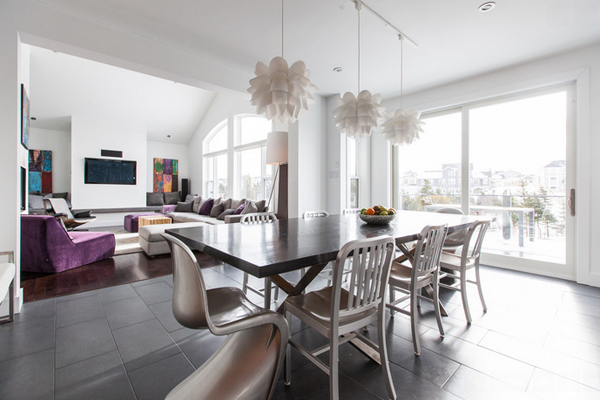 I love the pendants above the dining table but the chairs sure adds a bit of glam to this contemporary home!
16. New Orleans Dining Room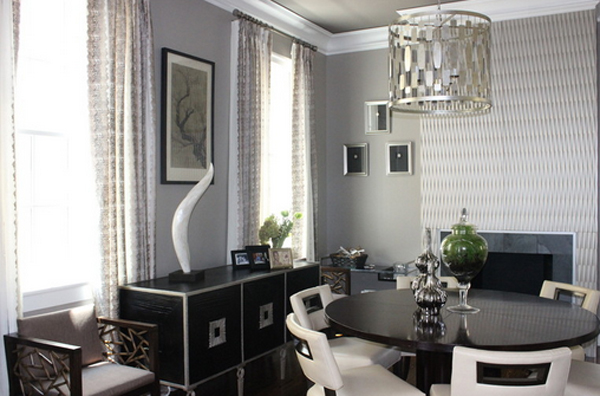 Silver pendant accentuates this black, white and grey dining space in New Orleans!
17. Rubin Residence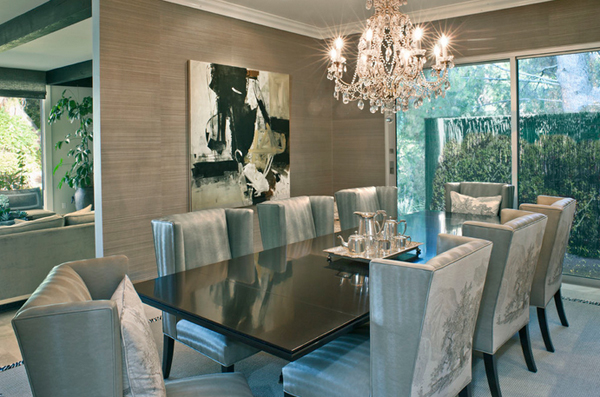 Awesome and expensive looking chairs, stunning chandelier and a fascinating painting on the background, love the owners of this house already!
18. Scarsdale, NY Dining Room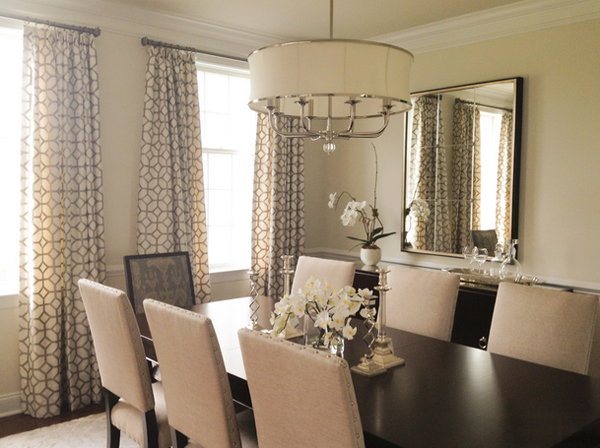 Silver accents and decors complement this neutral colored dining room!
19. Shades of Grey Dining Room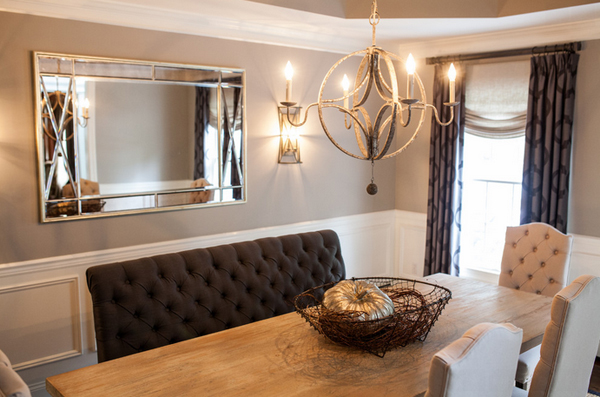 I love the mirror and the rustic shape and design of the pendant light; the chairs looks vintage and really comfortable too!
20. Sonoma Pines Show Home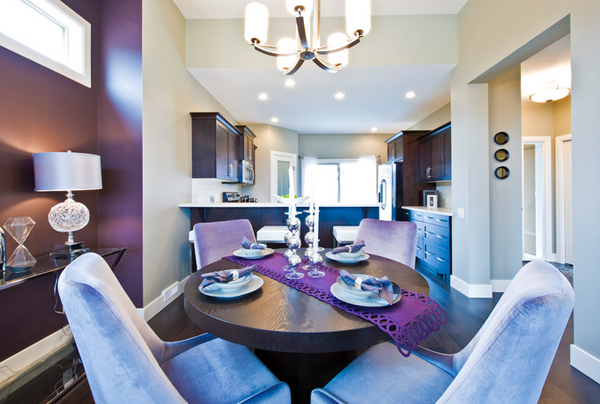 This is the first photo I saw when I collected pictures for this list! Love the color of this dining room!
There you have it guys! Awesome list of 20 Beautiful Dining Rooms with Silver Accents that will surely complement your home if you considered adding silver trinkets in the bedrooms too! There are also other ways to use silver accents for the home too. More to come on Home Design Lover guys!