15 Pink Nursery Room Design Ideas for Baby Girls
Once a baby is about to come, everyone in the home is very excited. The parents would be buying some baby stuff in advance and would also prepare the nursery room. Decorating a nursery room is very much exciting and enjoyable for the parent-to-be. It is a manner of showing how eager they are to see their little baby and how much they love him or her that even before the baby came, everything is already prepared. It even becomes more exciting when the parents get to know if their baby is a male or female which is an important consideration when purchasing baby items and when desiging a nursery.
If the baby is female, a pink nursery would immediately come to mind. The color pink is usually associated to cute lovely baby girls and are most commonly used in baby girl items. So, if you are expecting a baby girl, this collection will surely please you. Today, we will showcase 15 pink nursery room design ideas for baby girls. Scroll down and take a look at the beautiful designs we have collected.
Camille Nursery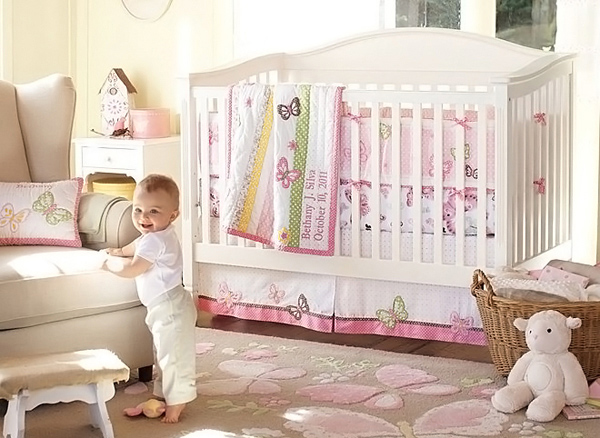 Lovely pink butterflies fill in this nursery room even on its carpet making your child's stay in the room cozy.
Cotton Tale Girly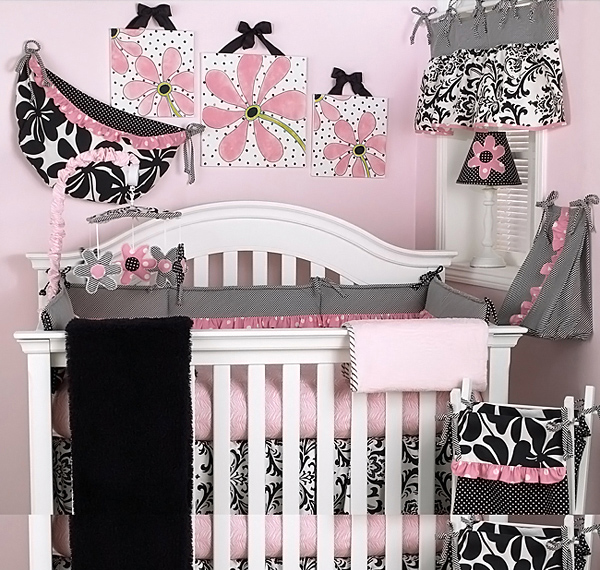 With damask prints of black combined with pink color, this room surely looks sophisticated.
Floral Dream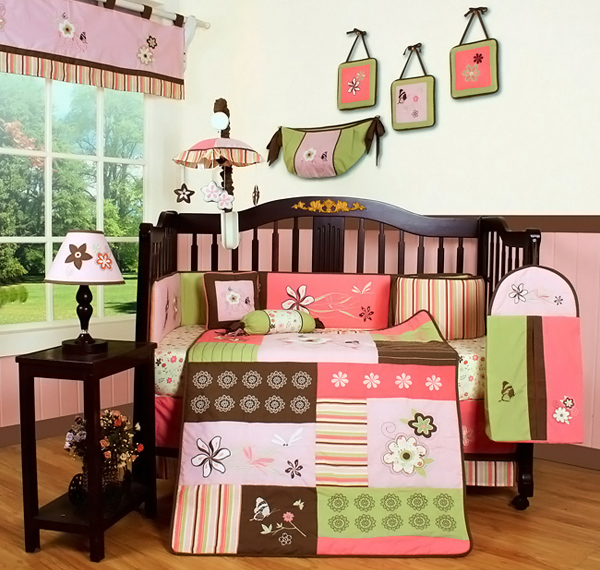 Give your baby's room a feeling of being with the lovely creatures from the garden.
Harlington Nursery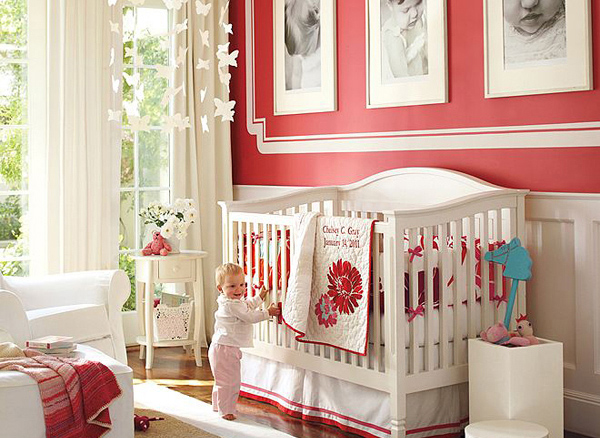 Liven up your baby's nursey with this simple crib with pink floral beddings. It is made even lovelier with framed images on a pink wall.
Cotton Tale Cupcake Nursery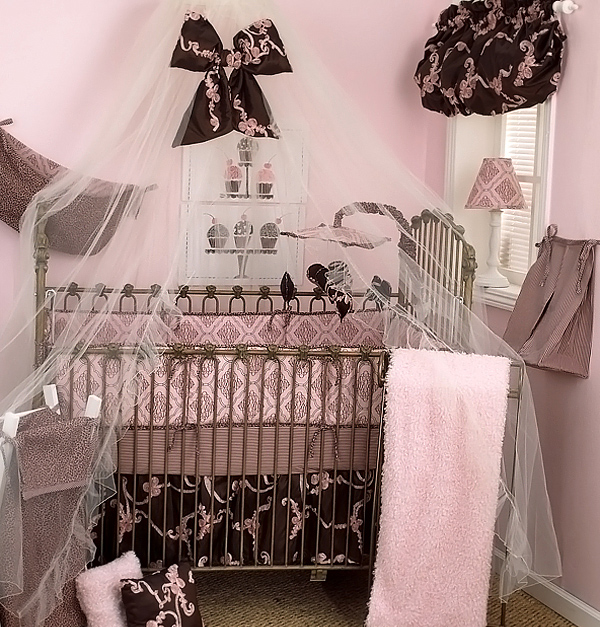 A combination of pink and brown in this cupcake themed nursery.
Shabby Chenille Pink Nursery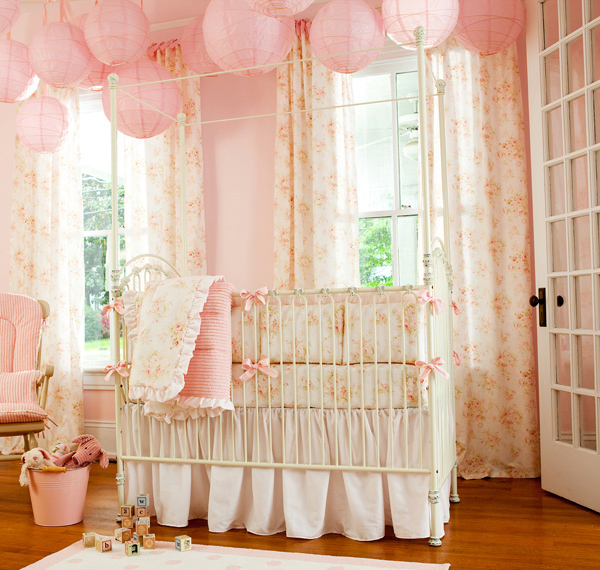 A very cute room with beddings of tiny floral prints and pink paper lanterns on the ceiling.
Paisley Splash Baby Pink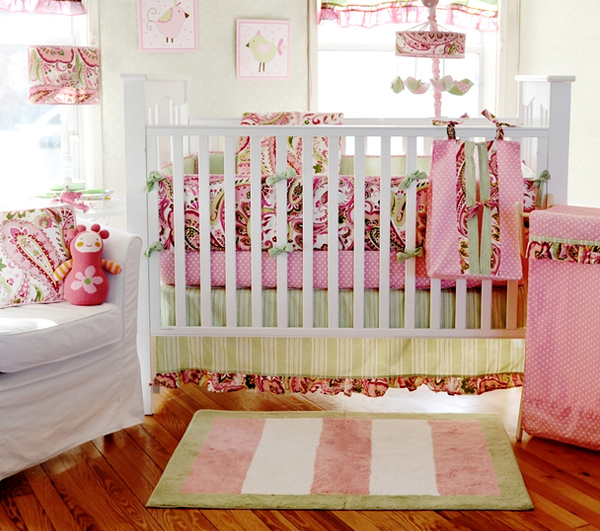 Pink paisleys are seen in the fabrics of this pink room with green and white touches.
Pink Butterfly Nursery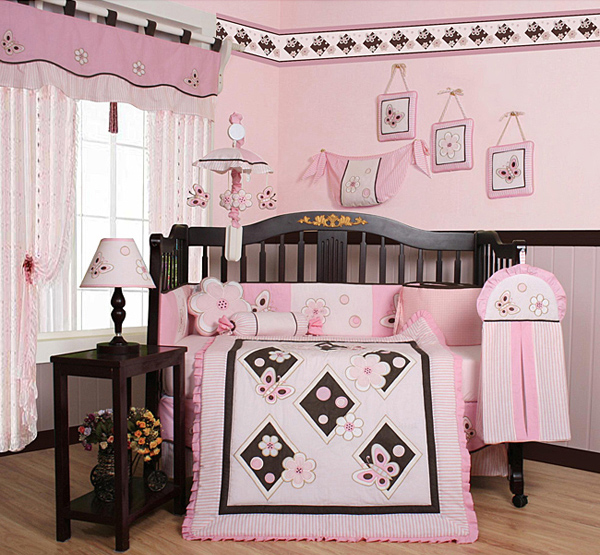 If you love butterflies, then you will surely like this room for your little baby girl.
Pink Harper and Mini Dot Nursery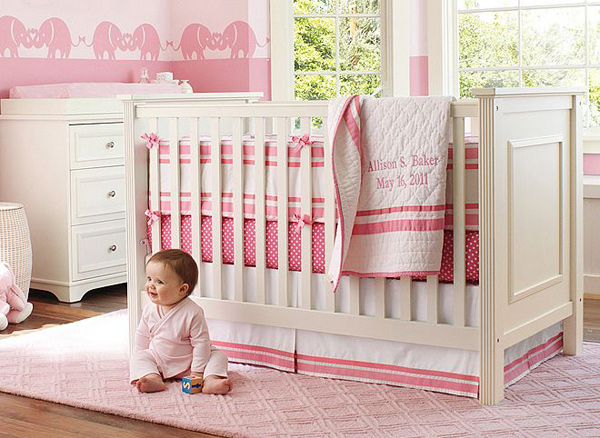 Look how lovely this pink room is with pink elephant borders on the wall and pink fabrics of stripes and polkadots.
Royal Ballet Nursery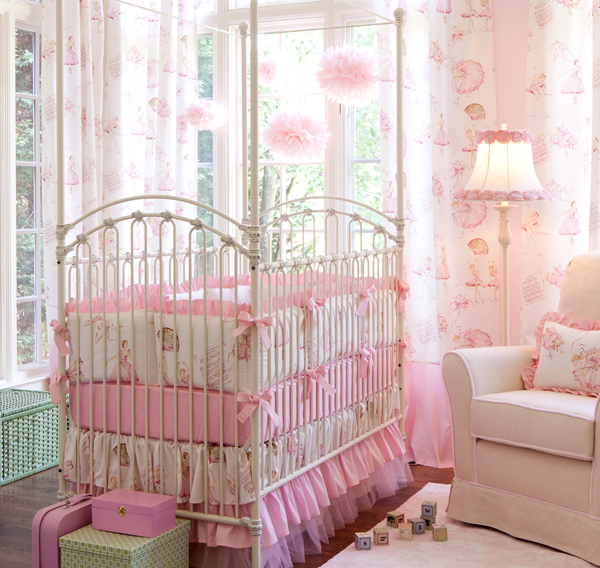 So beautiful with its ballet printed fabrics and soft flower accents of pink. It is even made prettier with the toule fabrics.
Pink Dragonfly Nursery
Even dragon flies look lovely especially when they are in pink like the ones you see in this room.
Pixie Baby Set in Pink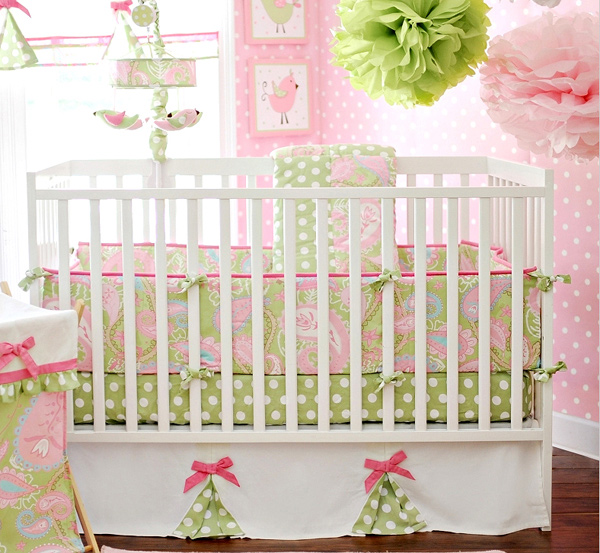 Polka dots look lovely in this pink and green nursery with bird accents.
Pixie Baby Set in Pink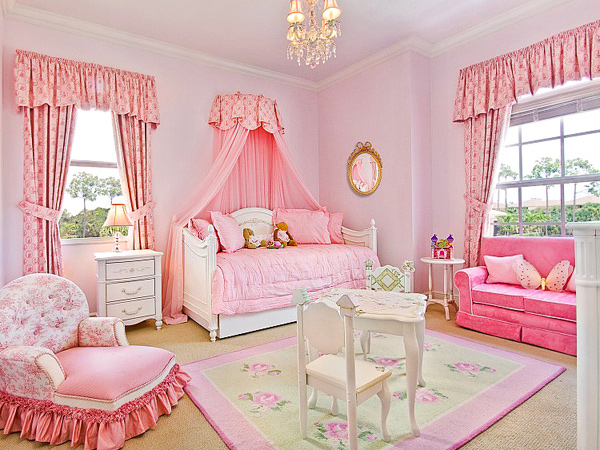 With a victorian touch and the use of lots of fabric, this pink nursery could be a good design to welcome your little princess.
Versailles Pink Green Room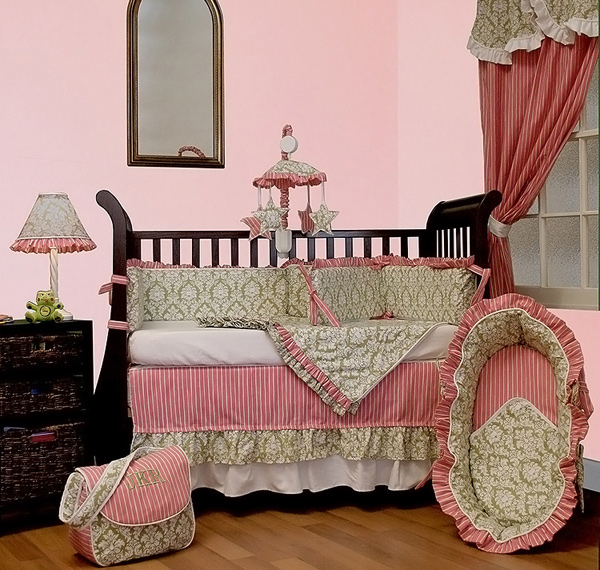 Damask patterns are used in this pink room combined with pink stripes.
Candy Pink Damask Nursery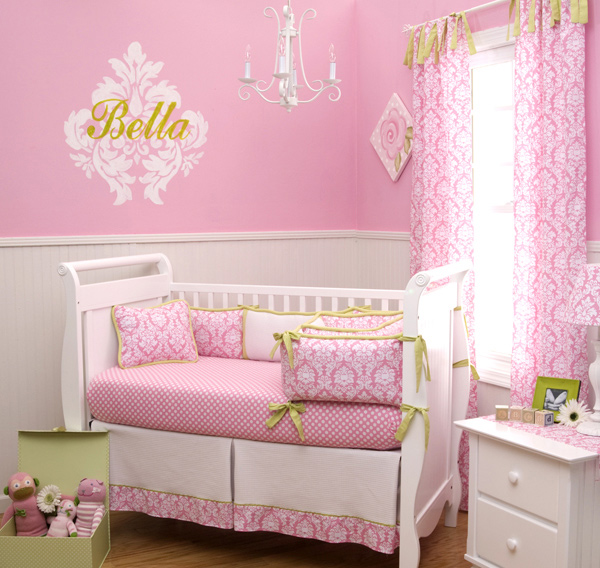 Another room that make use of damask prints but this time it comes in white and pink combinations making it look lovelier.
Now that you have feasted your eyes on these lovely pink nurseries, you will surely be moved to design your baby's bedroom using the above designs as inspiration. Nothing would be more fulfilling than exerting effort in creating stuff for your little ones. You will enjoy decorating and you will even be happier once you see your little princess in the room you have designed in all smiles. You can also try to look into our tips in designing a bedroom which can be of help in your work. We hope that the design inspirations we have above could help you a lot in decorating your baby girl's nursery.