15 Charming Yellow Bathroom Design Ideas
Today we will showcase some bathrooms that have yellow accents. These bathrooms utilized yellow tubs, other yellow floor tiles and other yellow accessories. We all know that yellow is a great color. This is a bright color that will make your bathrooms look more lovely and lively. Definitely, you don't need to use yellow paint to have a yellow themed bathroom instead you may use other decorating ideas that have a touch of yellow palette such as the sunny yellow curtains, yellow painted cabinets and many others.
Aside from that since the color yellow is associated with the sun so it will surely provide a more calm and cheerful effect to anyone who will use this kind of bathroom concepts. You can also apply the different kinds of paintings, tiles, wallpaper, sinks and furniture to come up with a more stylish and trendy bathroom design. So let's take a look at the different kinds of Yellow Bathroom Designs below.
American Standard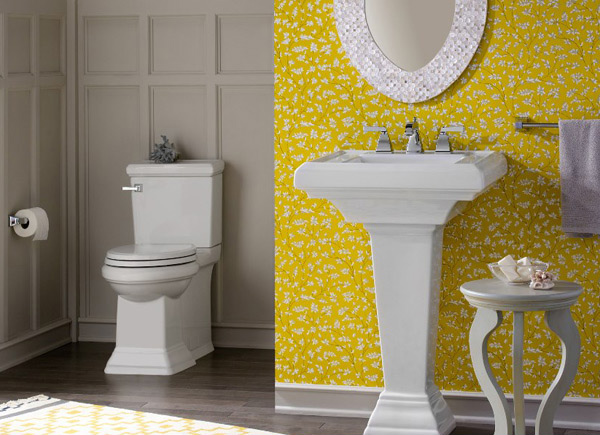 The white and smooth basin and toilet used here perfectly match the mosaic walls in this area.
Oasis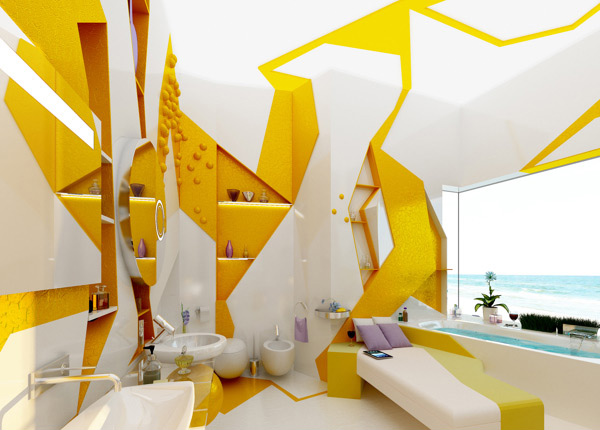 Definitely you will be amazed how the designer applied the different shades of yellow in this bathroom with unique geometry in its design.
Maori 67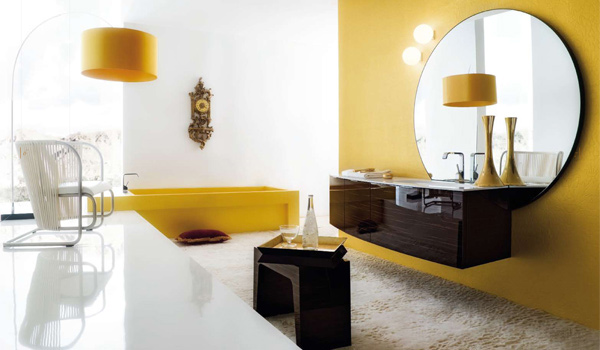 The combination of white and yellow simply provide a more lively and happy mood in this area.
American Standard 2
The floral wall art breaks the plainness of this space where you can see how the designer placed the fixtures in its designated locations.
Sunny Side Up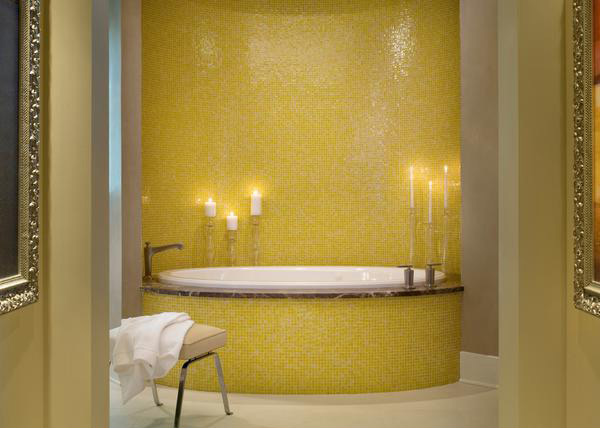 The candles used in this space stressed the sunny yellow color of the walls and the base of the tub.
Town Square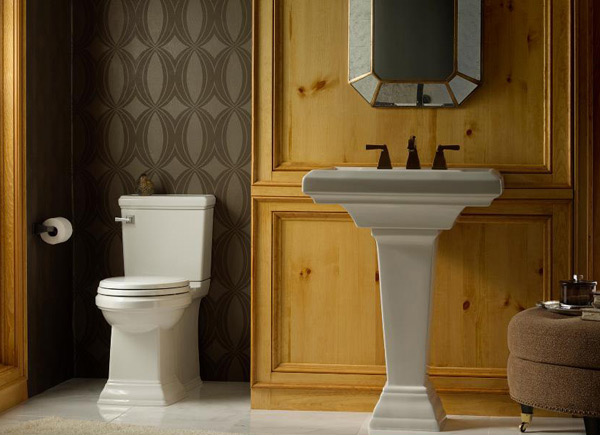 This area perfectly displays comfort and peace when fixtures like the ones you see are used.
Yellow Bathroom 1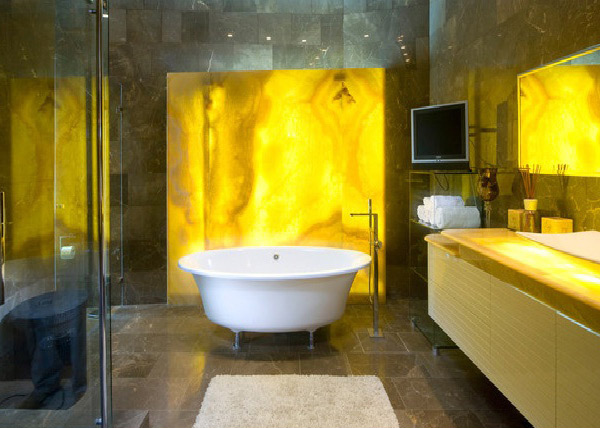 The yellow background in this white tub is giving a fire and heat effect as it shows a warm and bright color.
Gatsby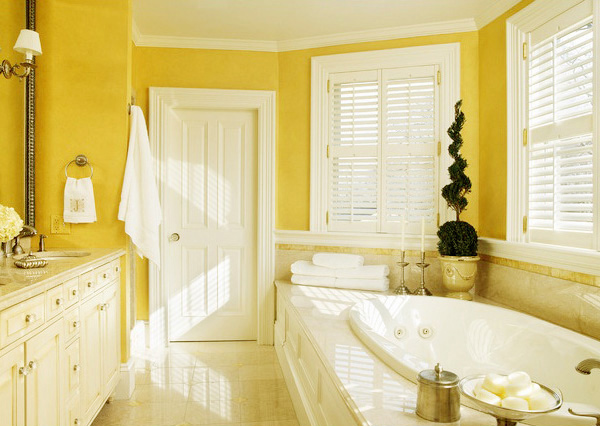 You may notice the sun's ray that can freely enter this area that makes it livelier.
Echelon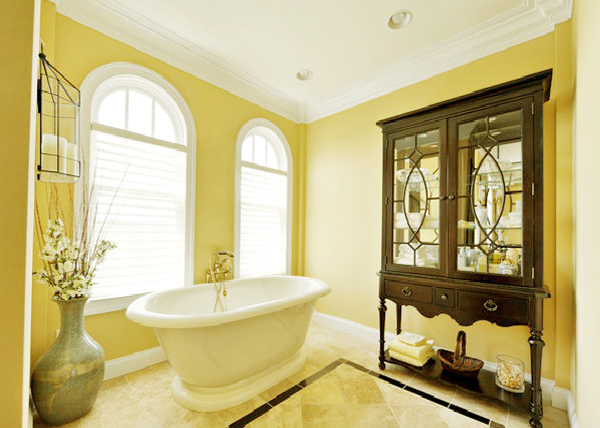 Light yellow walls contrasted the dark brown color of this cabinet making this area more balance and calm.
Wilkes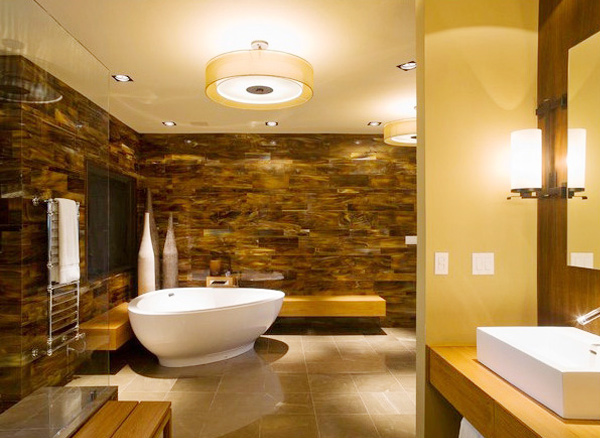 The vivid lights installed in this spa like space provides a more luxurious feeling.
Yellow Bathroom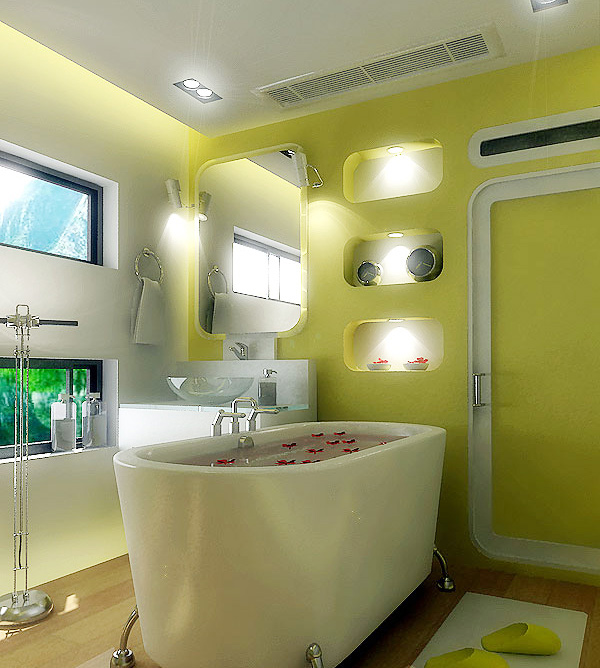 The vivid lights make this area more luxurious as you can see how the designer made use of the white fixtures blended with yellow painted walls.
Maori 74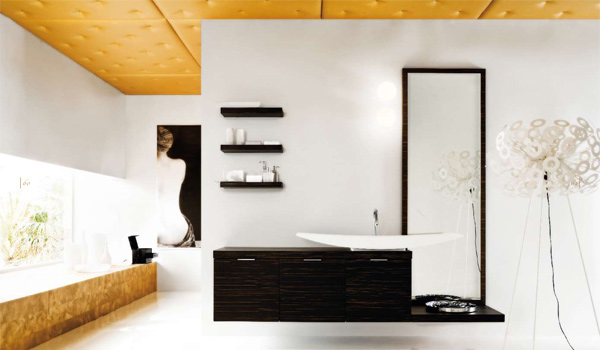 You may notice how the painting together with the big mirror beside this black cabinet stand out in the middle of white walls and yellow ceilings.
Casa Design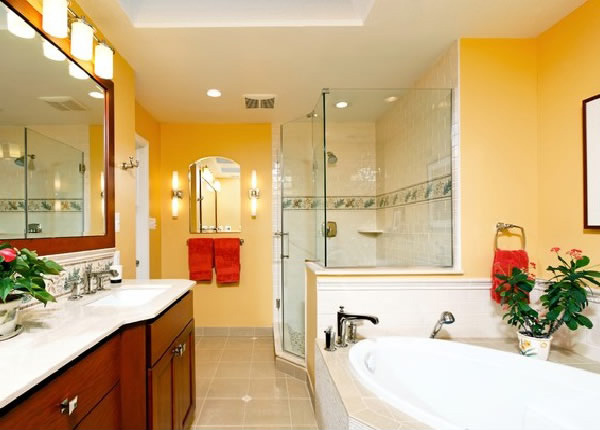 This yellow orange spacious bathroom is a great design intended for a master bathroom as you can see how the designer divided the area.
Maori 79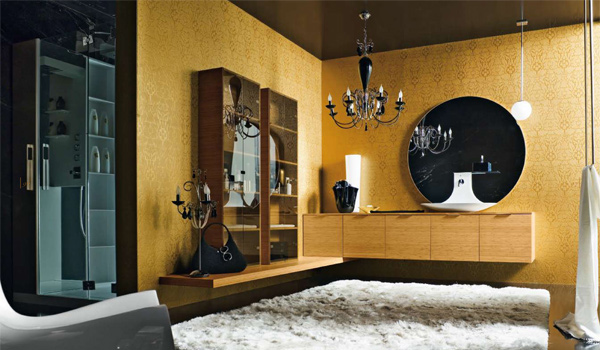 The classic design of this area is very effective since it has a combination of different textures, shapes and forms.
Pbomers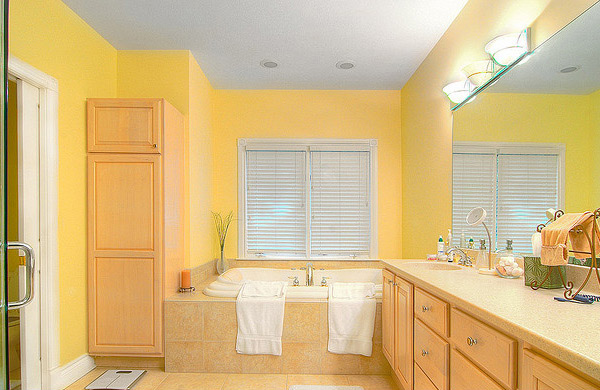 Light yellow color of the walls and the beige cabinetry that the designer used here has an amazing bright and comfortable area.
These yellow bathrooms are really stylish, innovative and attractive. The designers successfully applied yellow to their designed bathrooms. We can say that the bright color can simply make your bathroom stunning and charming. The above bathrooms will really inspire you to try using the yellow themes when you consider renovating or redecorating your own bathrooms. You can also check our biege and brown bathrooms design inspirations if you want a different hue for your bathrooms.