A Look at 18 Astounding Small Bathroom Designs
Does size really matter? Well, we say that our bathroom is one of the most important place in our house. So we may consider having a larger area intended for our bathrooms. This must be a perfect place where we can find comfort and serenity. But for some houses the space is limited. And some also believe that good things come in small packages. Small bathrooms with limited space are more attractive as they say. Well, today we will find out how the talented and witty designers can make this small bathrooms look spacious and elegant despite of its limited area. We will introduce to you the different designs where you can surely get some idea on how to adopt the new style new presented here to your own bathrooms.
Small bathrooms despite of its limited space can also prove that it can create a vision of beauty and an air of stylish triumph. You can also utilize the different kinds of dark and bright colors, accessories and furniture to make it livelier. Using bright paint can also make it more spacious as well as the different mosaic tiles in the walls can also increase the space. Now are you ready to witness the different images of these astonishing Small Bathroom Designs below? Why don't you scroll down the page? And be amazed of how the designers apply their ideas to make it more appealing.
Rusu Bath Ruslani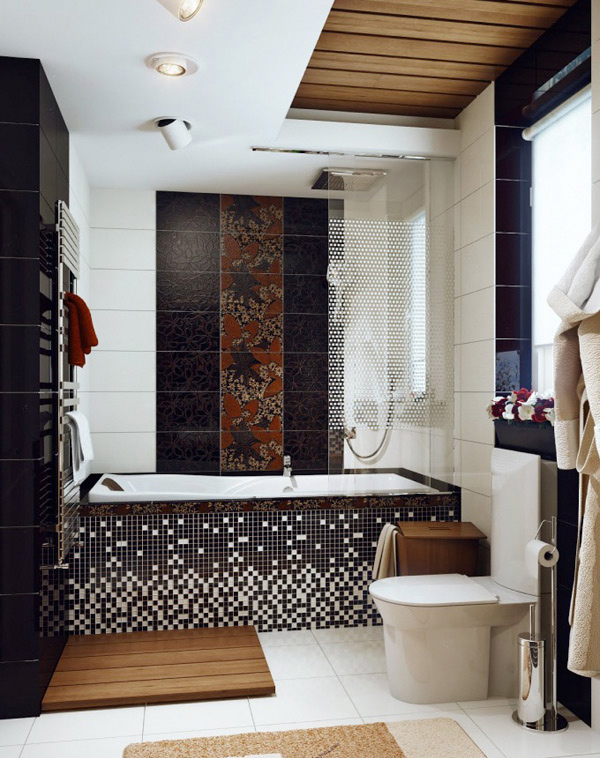 The combination of white and dark brown in this area and the natural light from the glassed window provides more comfort.
Krolled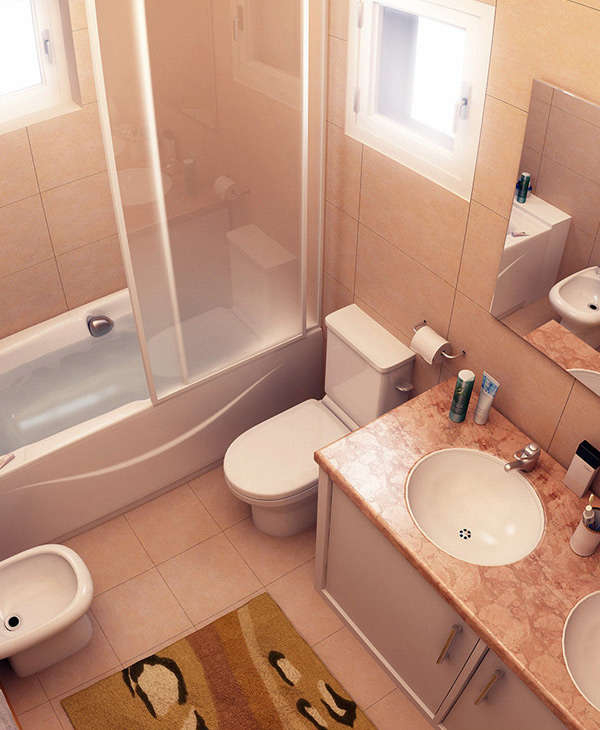 The space is limited but the beige and white color used here brings a spacious look.
Ryosakaz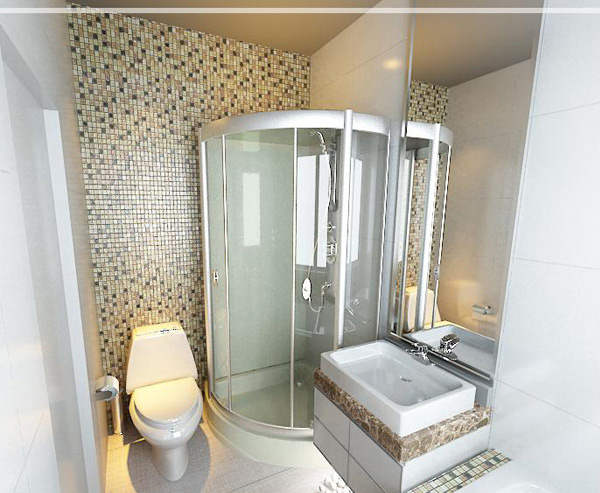 The shower area is enclosed with this glass material to utilize the available space and accommodate the entire toilet and the powder area.
Bath Dasha Small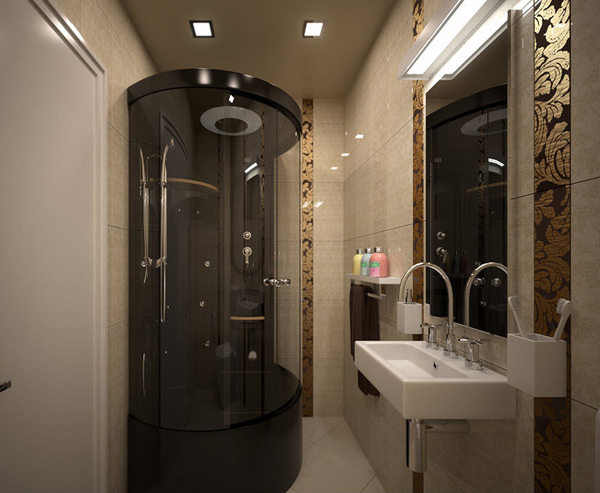 Here is a small bathroom as you can see here the shower area painted in dark brown that perfectly complements with the beige paint and mosaic tiles in the walls.
Mark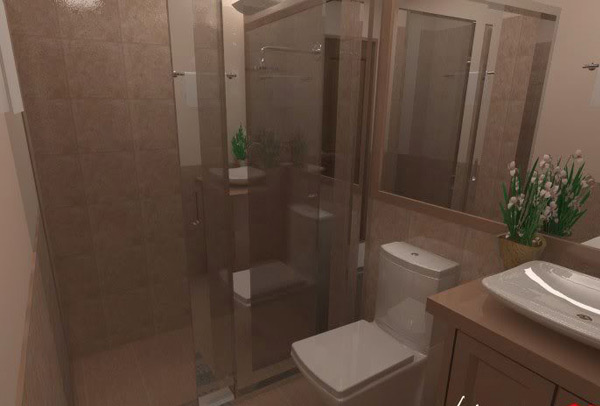 What you are looking right now is a small bathroom design with a touch of modern fixtures and simple furniture.
Red White Bathroom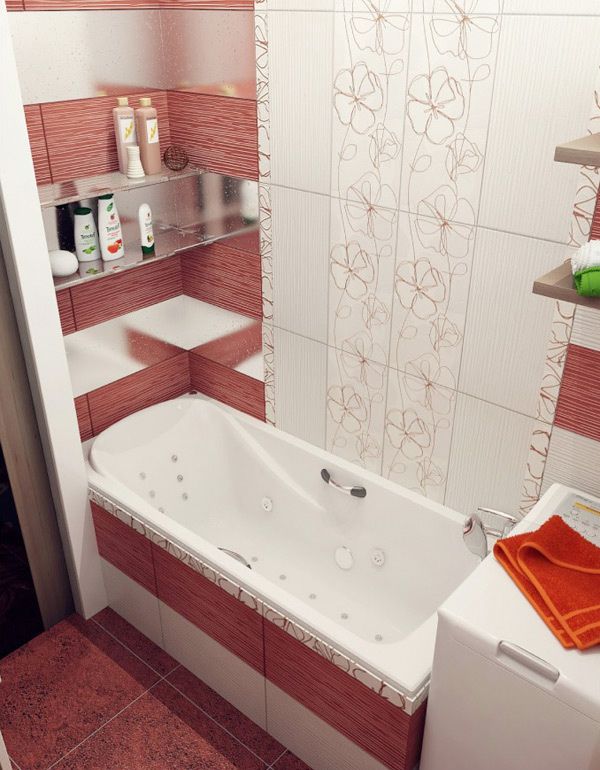 The designer made use of the mosaic tiles and white color to have a bright and well-lighted area of this bathroom.
Muratsisman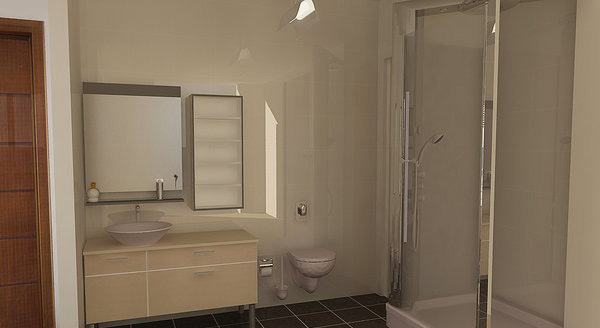 This is a simple beige small bathroom wherein glass material to separate the shower area from the other parts of the bathroom.
Small Bathroom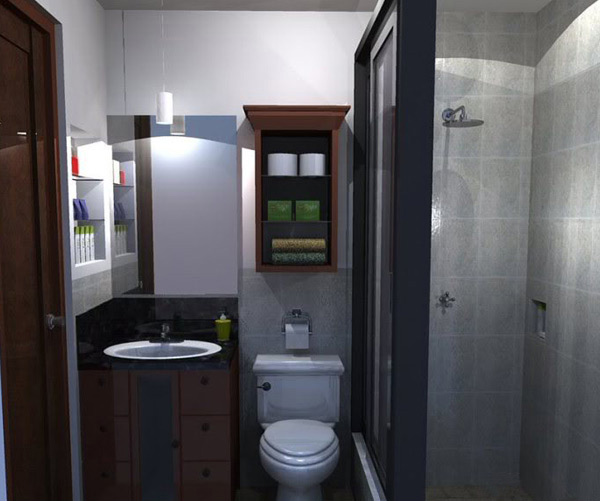 Vivid lights and modern furniture and fixture make this bathroom luxurious despite of its limited area.
Pressenter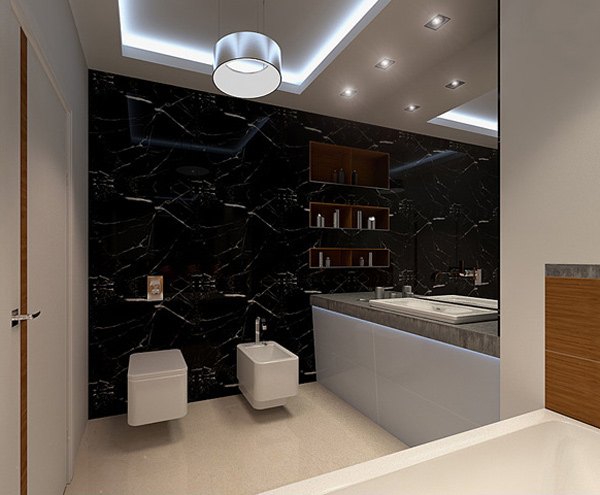 The smart lighting together with black tiles in the walls balance the white fixtures to come up with a modern look bathroom.
Gert Jan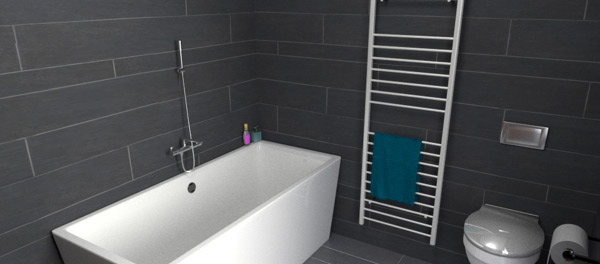 Here is the small bathroom in grey paint. White fixtures are perfectly used here to balance the color in this area.
Artur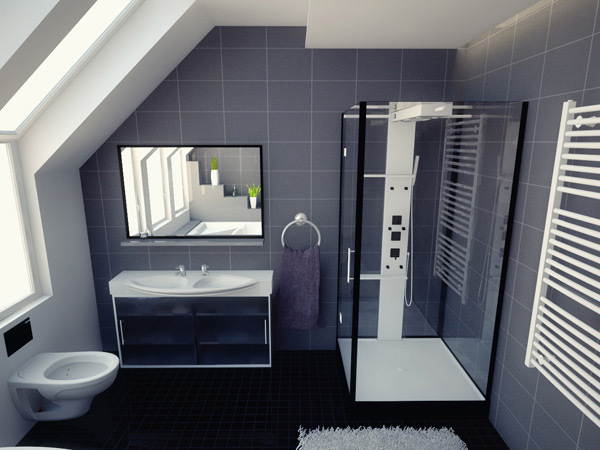 The sun's light can freely enter this bathroom through the glass windows to provide the natural light here.
Green Small Bathroom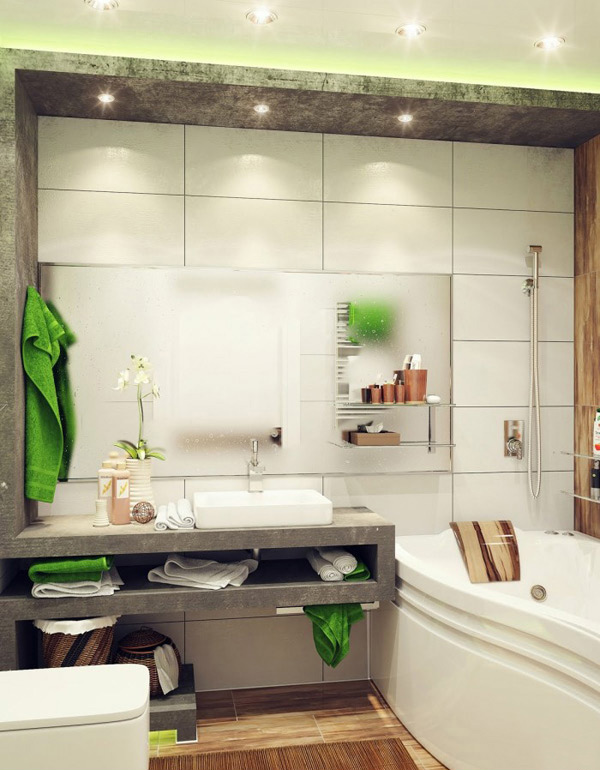 The vivid lights installed in this area helps a lot in making this spacious enough to provide comfort to the homeowners.
Punnen
Green paint blended with white fixtures creates smooth textures that perfectly blend with the rough texture.
Brown Mosaic Bathroom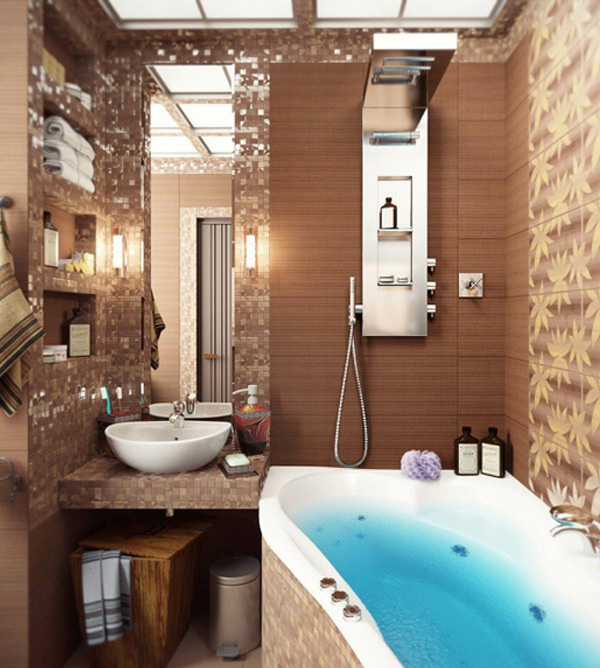 Floral mosaic tiles in the walls as well as the vibrant lights installed in the mirror can certainly provide a warm and comfortable feeling.
Small Bathroom 2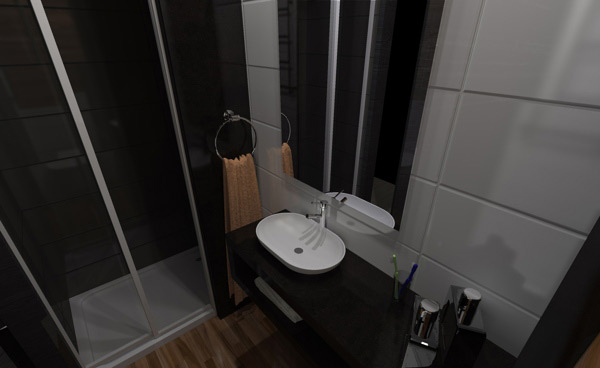 Lines, shapes and textures are displayed in this area that gives out a modern look.
Teo David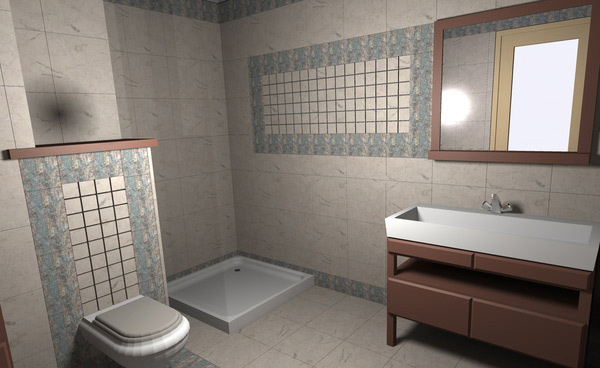 Despite the limited space, the designer was able to divide the area into shower, powder and toilet.
Small Blue Bath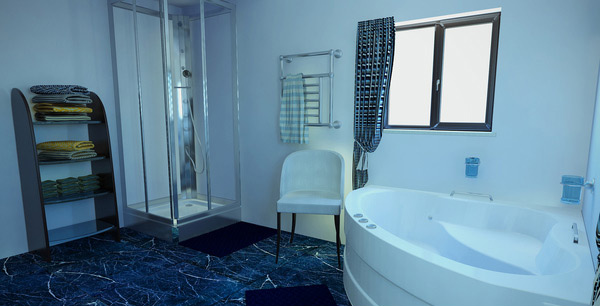 The neat and clean white bath tub are displayed in this small blue bathroom.
Purple White Bathroom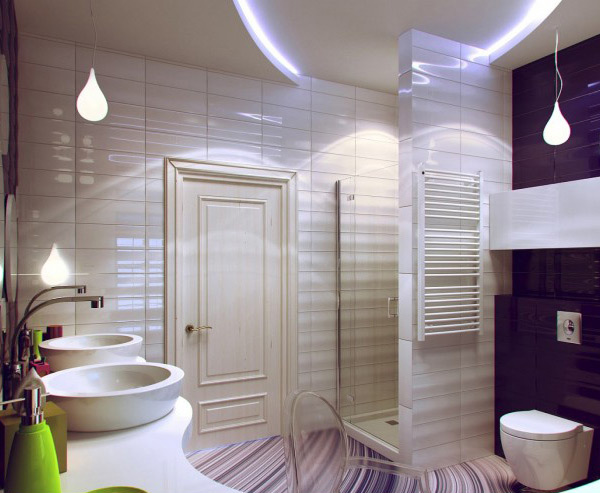 Highlighted here is the unique bulb light hang in the ceilings that can certainly provide a great lighting in the entire area.
Consequently, we can say that we cannot stress upon the idea of importance of great space in a small bathroom enough. Even if we are having a hard time maintaining our small bathroom we can say that we can still find more ways and techniques to make much of its space. With the smart use of fixtures, designs and fittings, furniture, paint colors, lighting, tiles and other accessories we can possibly come up with an elegant and luxurious small bathroom. Thus, we can say that no matter how small our bathroom is, if we only know how to plan and redecorate it according to its functionality for sure we can achieve a greater space, right? We hope that we once again gave you another idea on how to make your small bathroom more attractive and spacious. Small living rooms and small bedrooms can also be tricky to design but like bathrooms, they can also look good when done well.