22 Collections of Classy Bathroom Flooring Ideas
One of the formidable decisions that you do for your home is to choose the right flooring for a particular room. When you choose the ideal flooring in your bathroom, you must have an equal consideration same as how you choose flooring materials for your other rooms. This time it is not just a matter of taste and style. You must keep in mind that when it comes to bathroom flooring your main concern is the safety of the individuals that will be using it.
Knowing that bathrooms have a clammy setting – exposed to a lot of moist – its flooring should be damp-proof. And since it tends to be wet it needs to be safe all the time so it must also have a non-skid surface to refrain from slipping during tasks. Many of the commonly used materials such as are ceramic tiles, limestone, marble and granite possesses the best characteristic that your bathroom flooring must have. In modern homes, some consider the use of vinyl sheets, laminated woods, travertine and solid oak/woods for a bathroom flooring.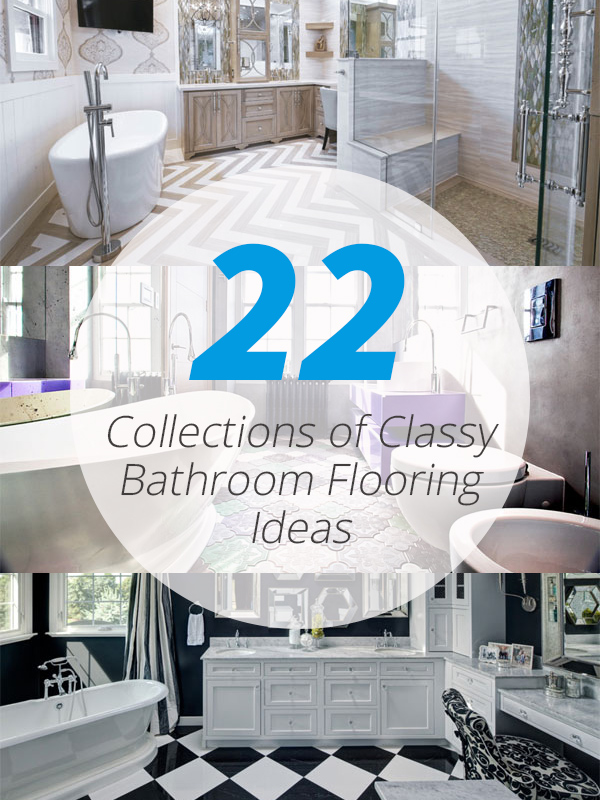 1. Traditional
Stone flooring creates a sturdy quality to the surroundings.
2. Jericho Beach Retreat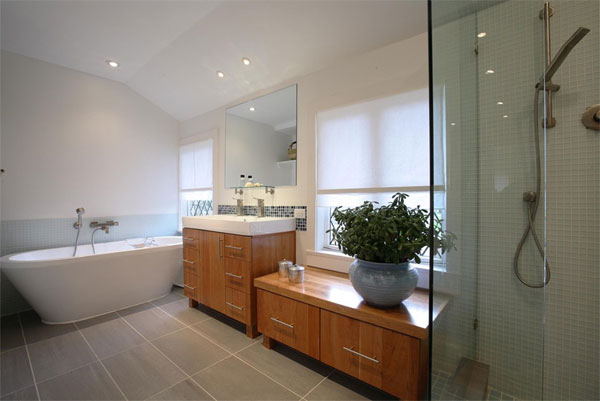 Tiles would always bring an organized look to any flooring in your homes.
3. Beaver Lake Retreat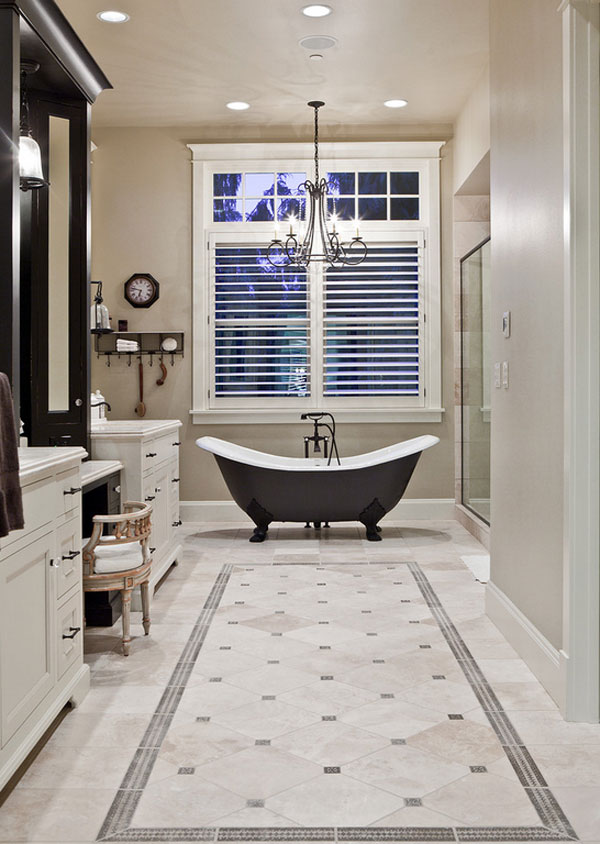 Always think of attractive designs for floorings that would highlight its beauty.
4. Rimrock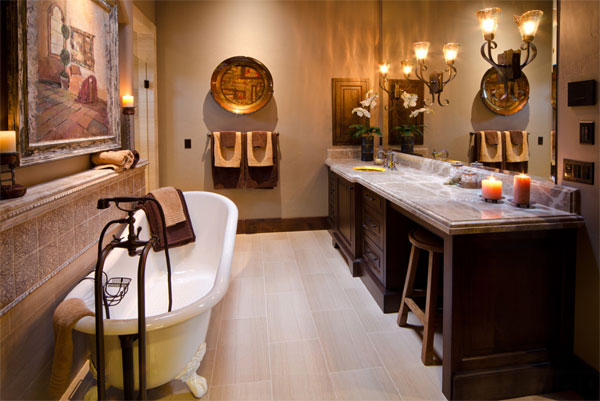 A cork floor is perfect for bathrooms for the reason that it is resistant to water.
5. Mountain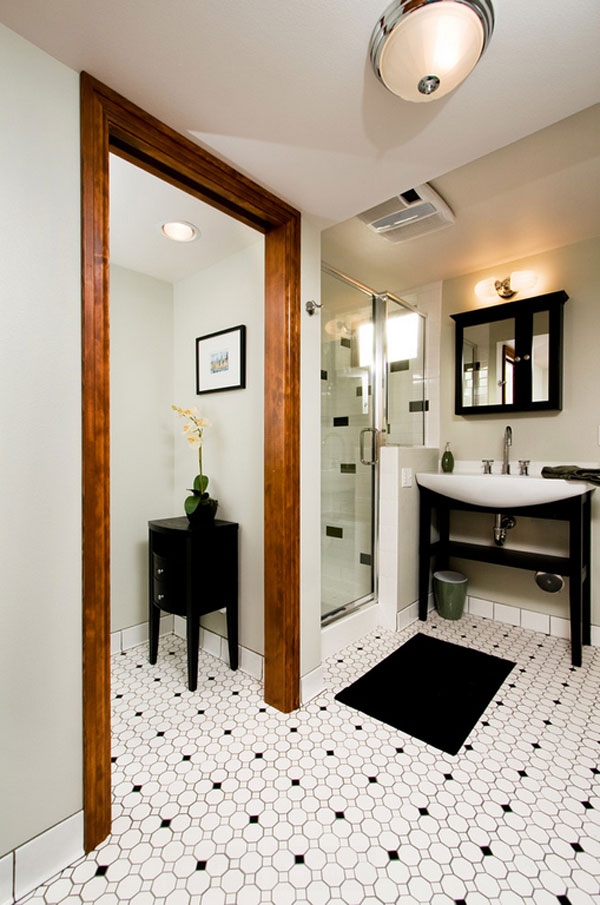 Choosing mosaic tiles for flooring always creates an artistic appeal to any rooms.
6. Amato Project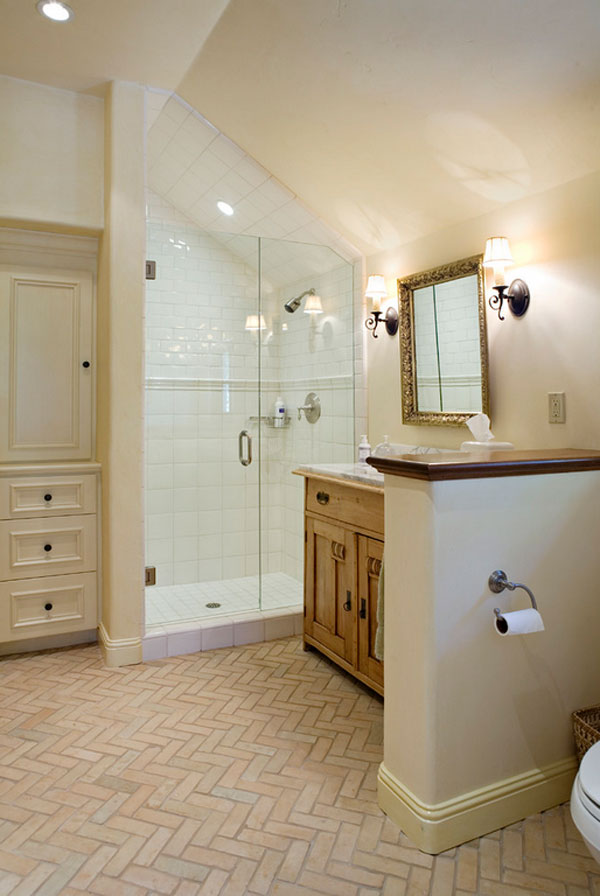 Bricks are warmer than stone and is a unique flooring choice for bathroom designing.
7. Lower Level Retreat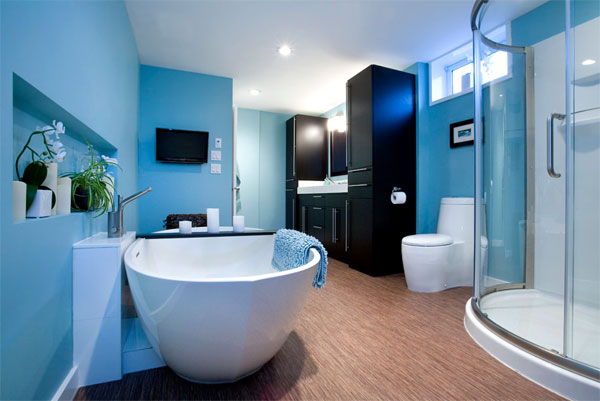 You might want to choose vinyl sheets for it is very cheap and creates a simple yet stylish appeal to your bathrooms.
8. Arlington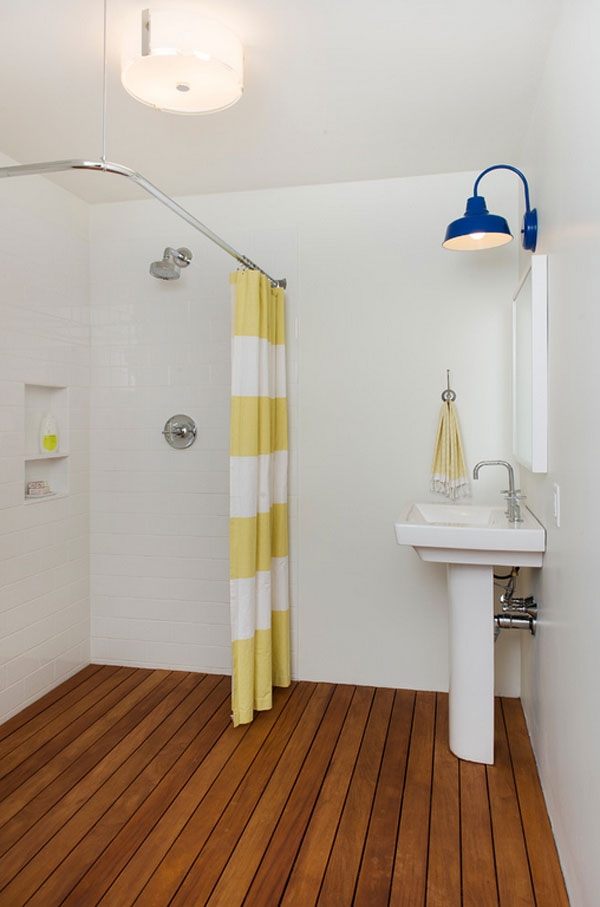 Surely you'll feel the warmth under your foot with solid hardwoods.
9. 33rd Street Residence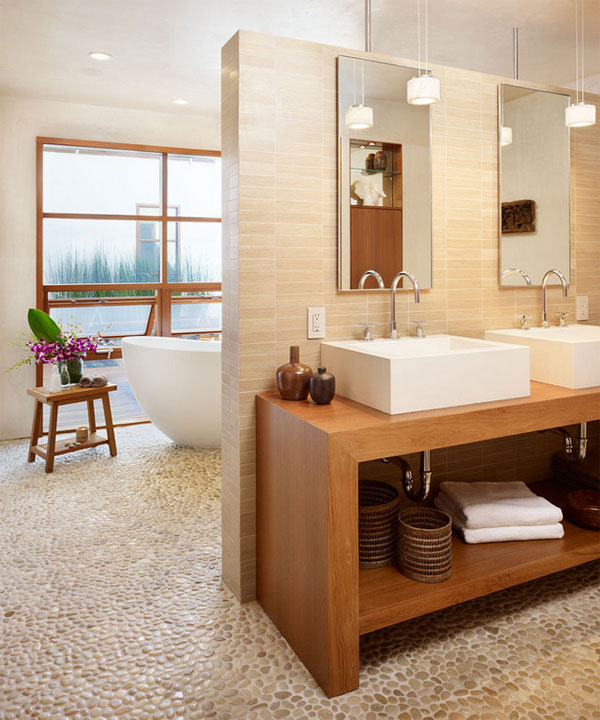 Choosing pebbles for flooring would be very comfortable for your feet and adds an art because of their different shapes and colors.
10. Peninsula: New Traditional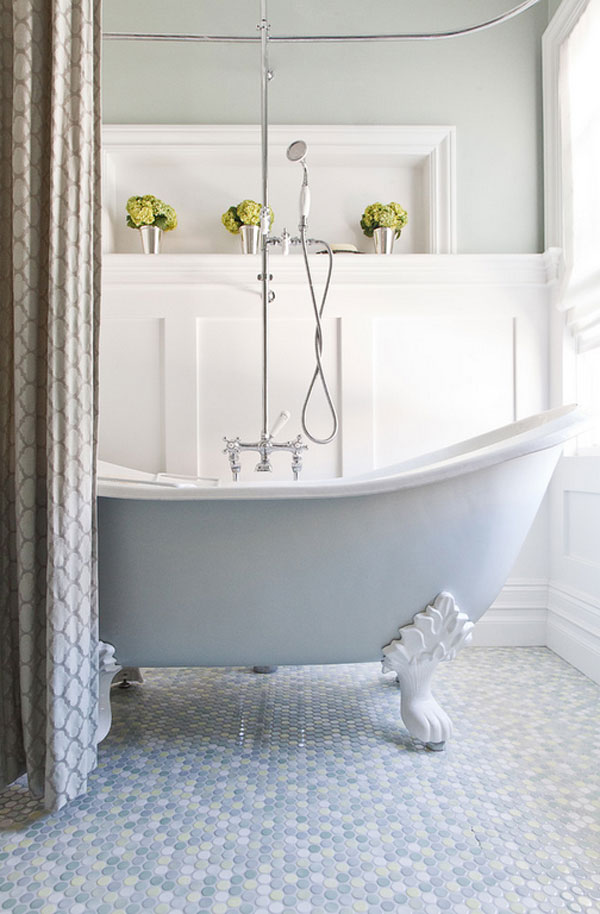 Mosaic tiles are undeniably a beautiful covering to your bathroom floor.
11. Kopachuck Residence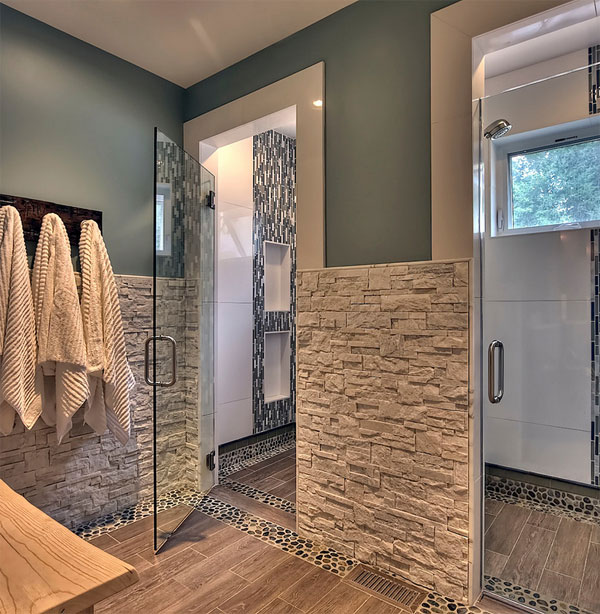 Bricks for walls while stones and a laminated wood for the flooring creates a well-blended style.
12. Traditional Bathroom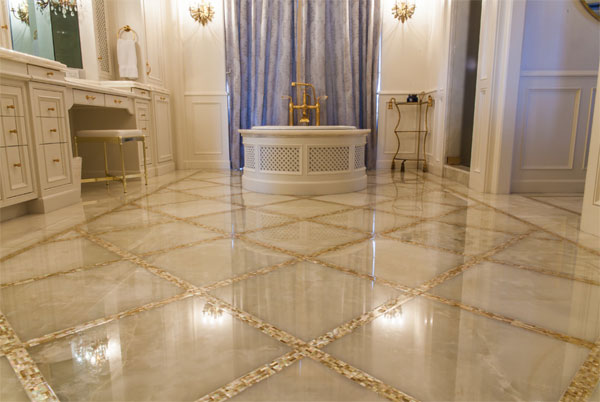 An onyx stone has a shiny appearance that brings a stunning appeal to bathrooms.
13. Real Estate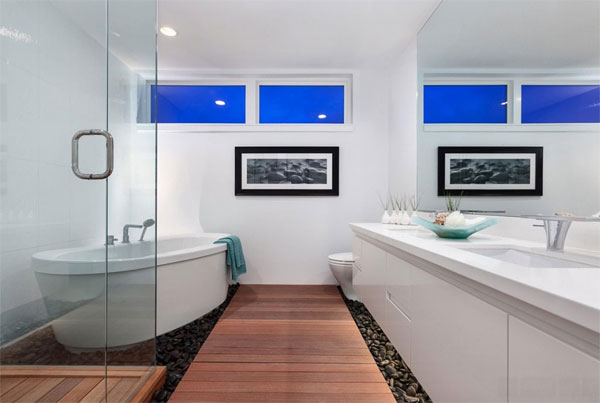 Stones topped with hardwoods are a perfect combination for bathroom flooring.
14. Mt. Lawley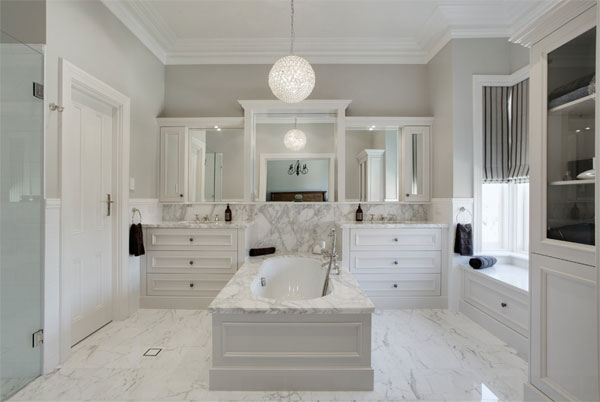 Marble tiles are always classy and elegant that gives a clean look to the bathrooms.
15. Olp House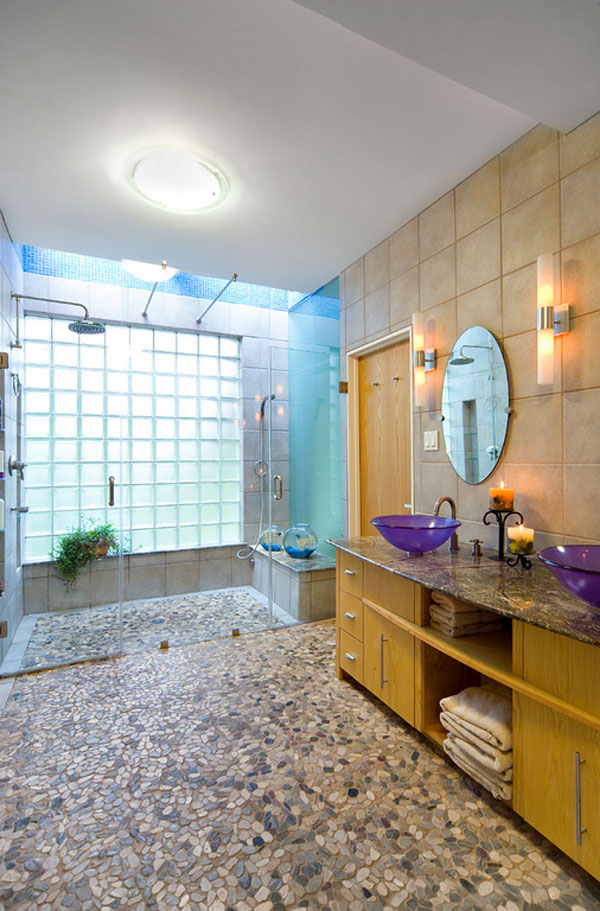 If you want to create a nature-like appeal then pebbles are the right choice for flooring.
16. Master Bath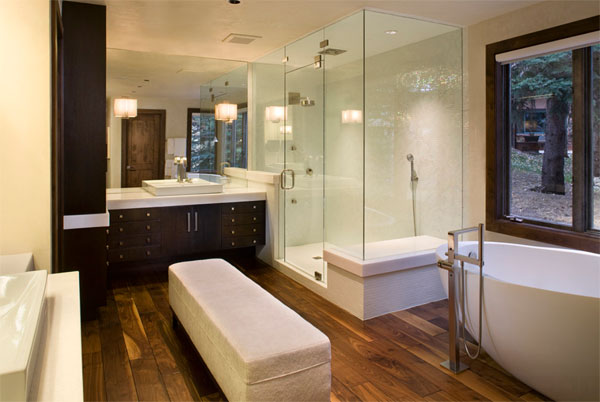 Laminated tiles are great bathroom flooring that replicate light better and looks cleaner.
17. Palace Court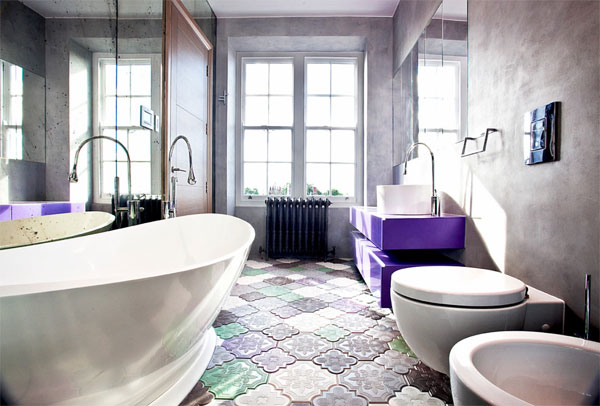 Think of some decorative tiles that look very attractive and can be a unique decor for your bathroom.
18. Rice University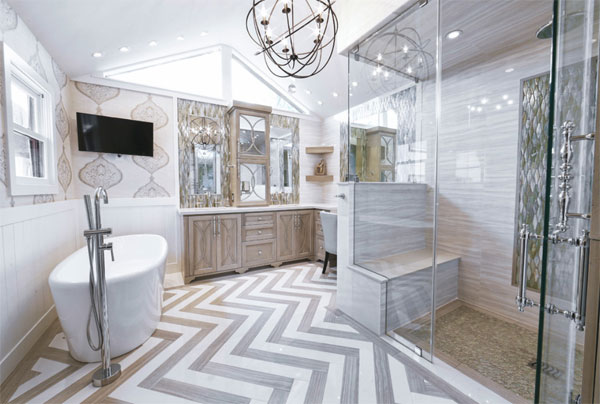 A very witty design of a bathroom floor – chevron pattern!
19. Lake Michigan Home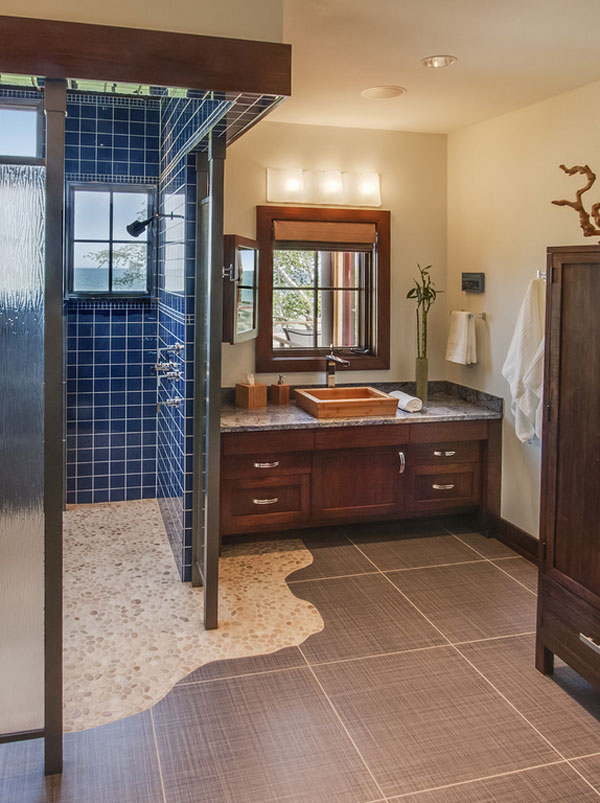 It is always up to your choice; you can try to blend materials to create an exceptional style.
20. Personal Spa Bath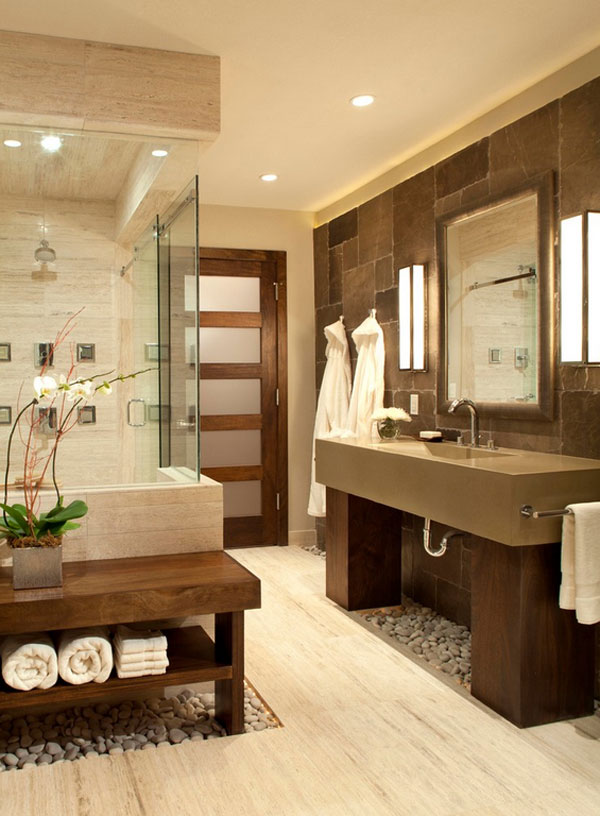 Travertine is a stone that appears to have a lighter color that brightens up your bathroom notably.
21. Contemporary Bathroom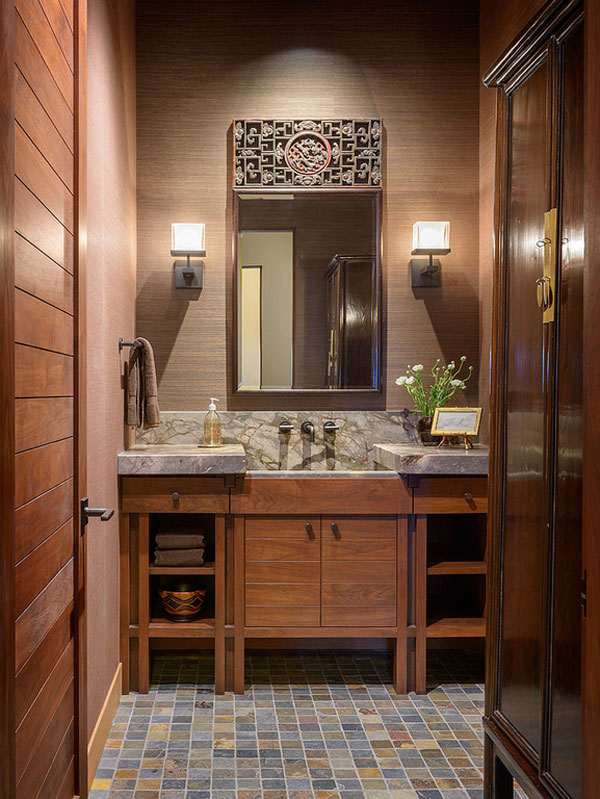 Playing with colors and applying it to your flooring can offer a stunning style for bathrooms.
22. Master Bath with French Flair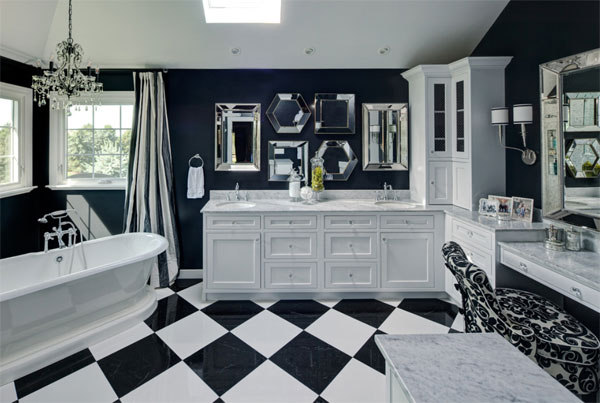 Combining colored tiles can create a powerful contrast that creates an chic appeal.
Whatever choice you may have, you must know that choosing a bathroom flooring is a delicate procedure. Considering these facts at the start of designing will help you boost your pleasure with your new floor. Above all, your bathrooms should always be good-looking and at the same time must always fit your budget.