Get Nature's Feel in 15 Asian Themed Bathrooms
In most instances, the bathroom would be designed differently from the rest of a home's interior. It is because it has a unique function and that certain fixtures and accessories are needed in it. But still, it would get doses of design from other parts of the interior to string it to the home's complete look. Some bathrooms are designed with much effort in order for it to get the theme of a home. while there are some which stands differently by adapting a totally unique interior. Why do we say so? Because today's bathroom round-up is a showcase of Asian-themed spaces which could either be part of an Asian themed house or was just designed Asian even if other areas of the house are not Asian at all.
What is common in Asian themed interiors? Wood, bamboo, sculptures, plants and some touches of nature could be seen in it. If you think a bathroom could not get that Asian look, you are totally wrong! So, end up your queries about how an Asian bathroom could look like by scrolling down this page for a handful of Asian bathroom interiors.
Downtown Penthouse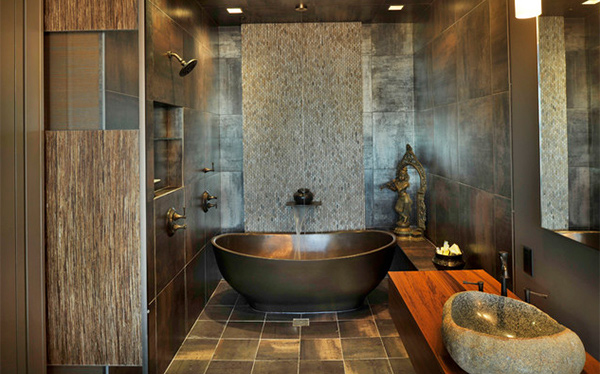 Floor and backsplash tiles are perfectly matched! A sink made from natural materials could add warmth to a space and secure a natural appeal.
Oriole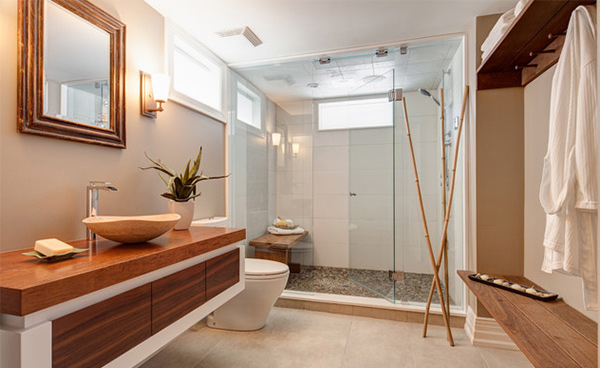 Bamboo decors and the use of wood for this bathroom brought in the Asian look.
Natural Bathroom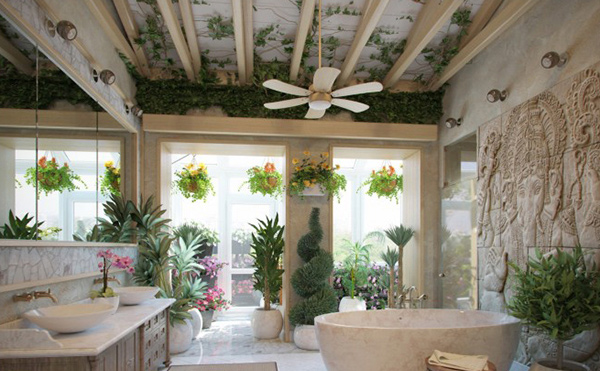 Plants are indeed everywhere even on the ceiling! A nature-inspired Asian bathroom with a sculptured wall art is beautiful especially with all those plants around.
Zen Paradise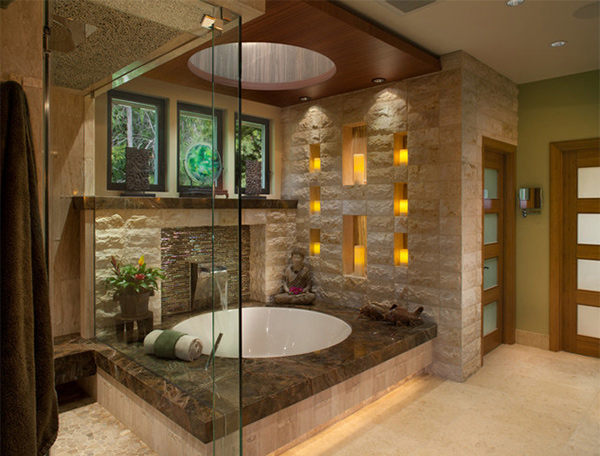 Lights from the stoned wall gives off a dramatic illumination to this Asian bathroom.
Personal Oasis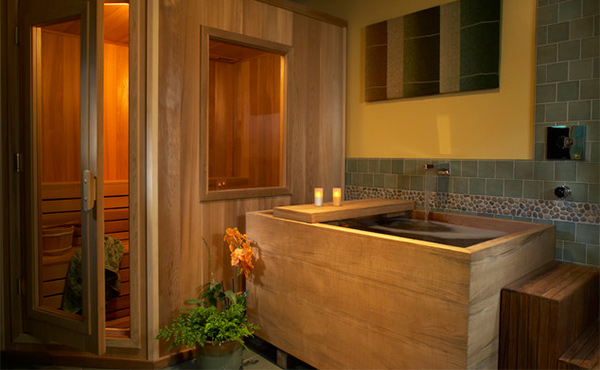 Wood is used everywhere here not just in the shower area but even in the tub!
Spa Retreat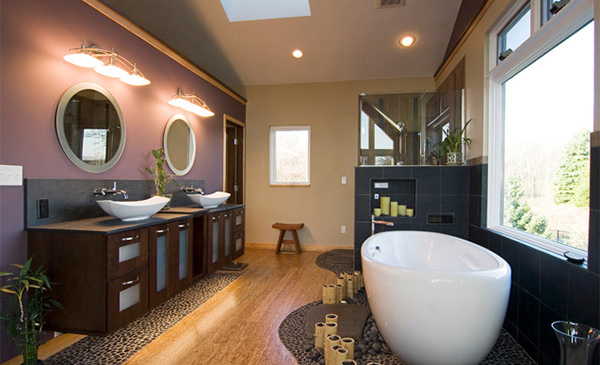 Bamboo was mimicked (or is it really bamboo?) on the floor that surrounds the bath tub.
Aux Bon Matin de Capella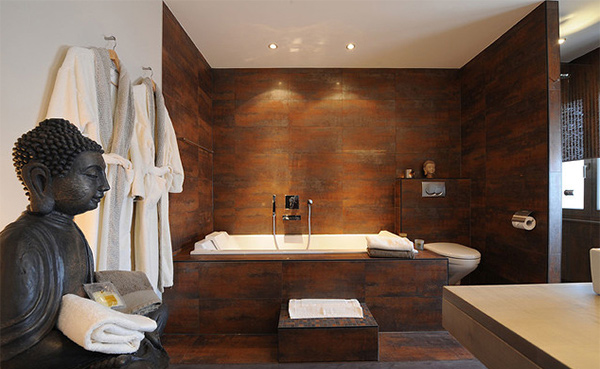 Well, we don't have to debate on this because this sure is one Asian space with all the features you can see in it.
Japanese Bath House Inspired Bathroom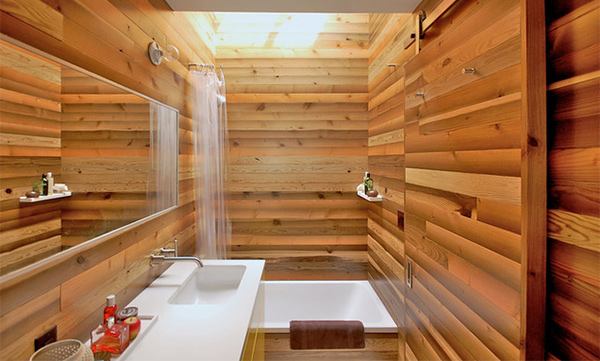 When you think of a Japanese interior, extensive use of wood would come to your mind just like this bathroom!
Luxury Japanese-Inspired ADA (Accessible) Bath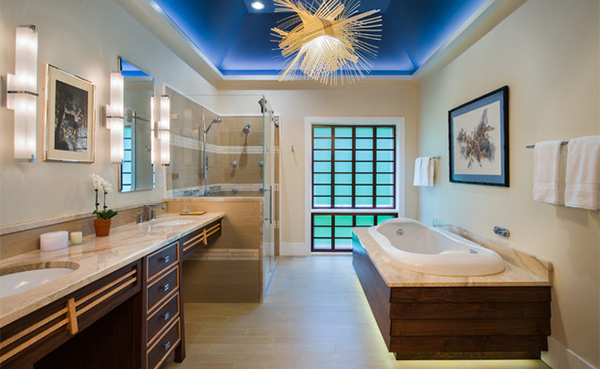 That pendant light sure made a huge difference in this space and greatly contributed to get that Japanese look plus the windows too.
Asian Bath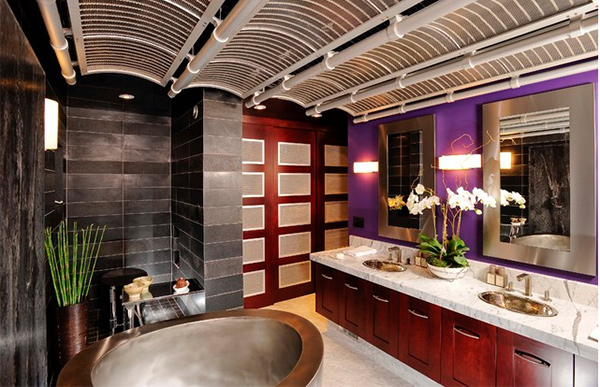 Steel ceiling decors copied the look of bamboo for this Asian bathroom.
Bath 5 by Vogue Furniture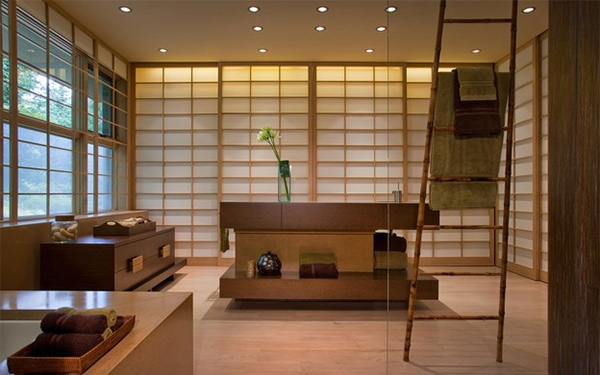 Contemporary meets Asian in this clean and warm bathroom with the elegant line from the bamboo ladder as an inventive towel rack.
Asian Bathroom Metro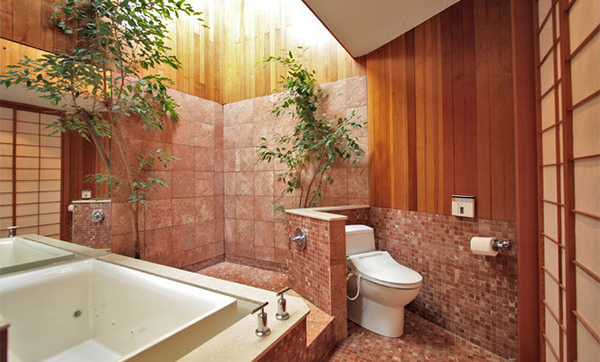 The colors of the tiles in this bathroom were coined from the woods and certainly matched well with it.
Leslie Jensen, CMKBD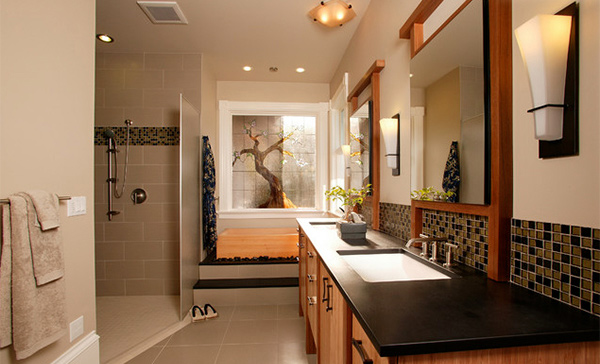 That tree on a stained glass window completed the Asian look of this bathroom.
Hunter Douglas Window Fashions
Muted colors of gray are seen in this simple yet cozy bathroom with mosaic tiles. Take a look at that mirror with bamboo frame, you'd surely agree with me that it contributed to the Asian look of this space.
West Hills Master Bedroom Retreat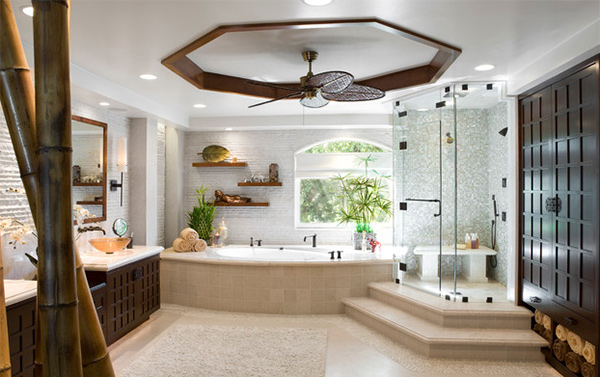 Bamboo wall partition was used for this master's bathroom. Note the ceiling fan and other decors here too that are surely Asian.
We are sure that you noticed the common features of the bathroom above. Yes, a bathroom could easily capture that Asian look even by merely adding some Asian decors in it but some of the bathrooms featured above were really into the style by using materials to complete the look. Want other Asian themed spaces? Worry not 'coz we got that covered like the Asian master bedrooms we have collated for you last week.