15 Turquoise Interior Bathroom Design Ideas
Turquoise color is very appealing, attractive, elegant and modern that perfectly fits a home interior since it gives out a relaxing feel to the place. It is cool, and provides a positive feel to an interior design since they are sometimes associated with the color of the ocean. Turquoise is not just appealing; it is also harmonious and vibrant. In a bathroom interior design, turquoise color scheme provides great ambiance, since we like to lounge on a tub or have long relaxing showers after a long day to calm and relax. The color also provides a clean and welcoming look that is not just simple but very much flowing with elegance.
For this article, we came up with 15 Turquoise Interior Bathroom Design Ideas. Theses bathroom designs ranges from modern to contemporary with the same turquoise color for your inspiration. Even though the colors came from different hues and varied a little bit, the touch of turquoise elegance still brings a relaxing atmosphere.
Kitchens and Baths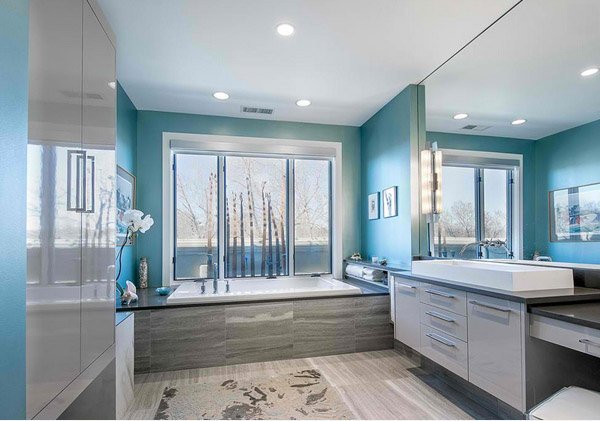 An elegant mix of warm and cool colors makes up this contemporary inspired bathroom, accented by the Ralph Lauren in Turquoise Sea painted wall, perfect for relaxation and soothing to the eyes.
Client Showcase Bath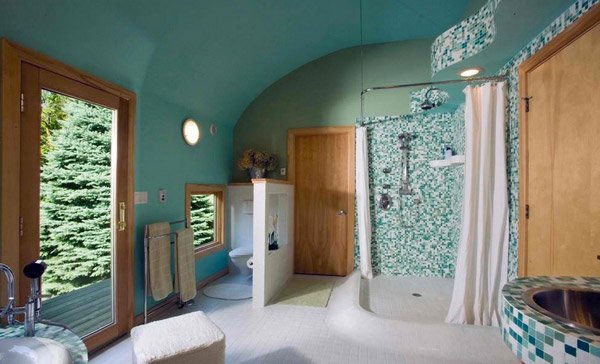 For this modern inspired bathroom, white and turquoise aqua shades tiles was a remarkable and interesting mix, simple and elegant colors.
Interior Project Bed Apartment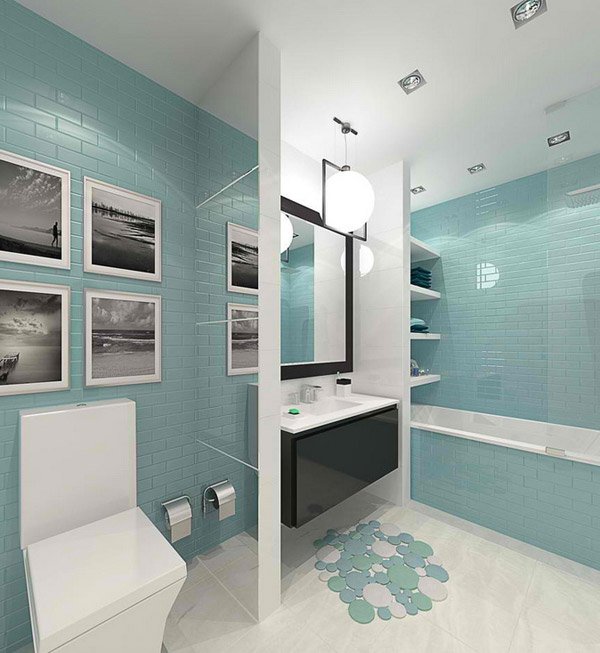 An elegant and eye-catching modern bathroom with simple color scheme that produced startling results, the combination of white and turquoise colors accentuated with black accents is cool to the eye.
Yellow House
This eclectic inspired bathroom designed idea has intricately placed artistic floral tile patterns on the wall, and with the unique combination of green and turquoise tiles. The amazing play of colors makes it an interesting choice in a bathroom design for inspiration.
Master Ensuite Bathroom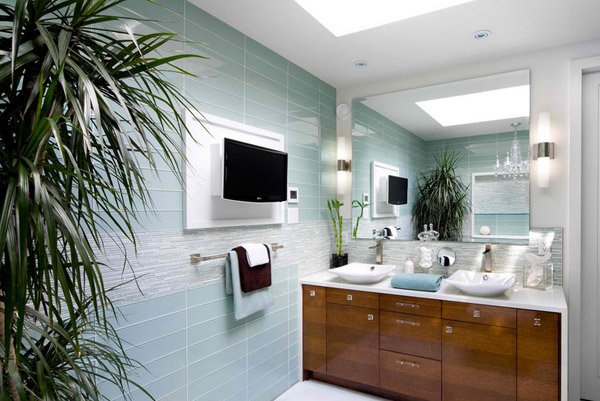 This contemporary inspired bathroom's turquoise blue glass tiles make a unique and elegant feel to the interior. It is simple yet beautiful.
Seaside Retreat
A bathroom designed with interesting color scheme that is blended harmoniously to create a great color combination effect. The turquoise blue green color is near neutral but still manages to balance out the colors.
Aqua Bath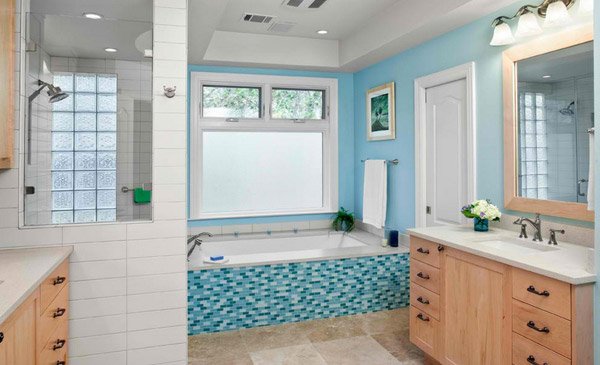 This contemporary bathroom design has an interesting mix of interior color schemes. The aqua blue wall matches the turquoise blue shower tiles but doesn't make it seem overrated, a nice touch and combination.
Accessible Dwelling in Ravenna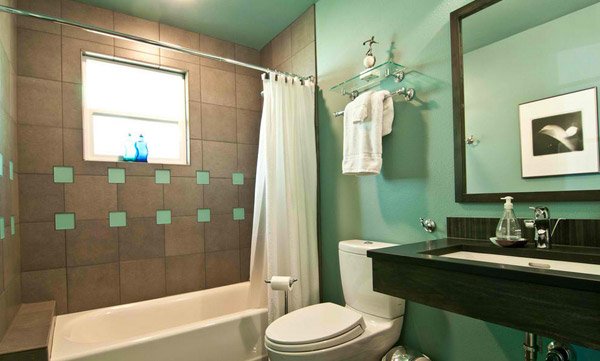 Another eclectic inspired bathroom with a touch of turquoise color to brighten up the mood, especially those smaller tiles on the shower walls accents the wall color, a simple idea that brought about an awesome result.
Nha Ve Sinh Bloom 2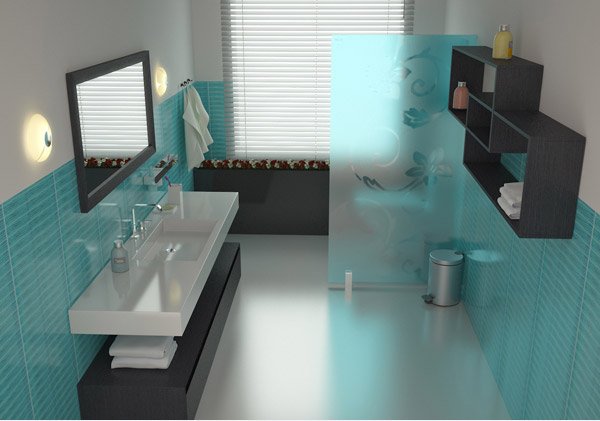 This modern bathroom is simple, attractive and elegant with the interesting color combination. With glass turquoise wall tiles, white walls and a black accent on the wooden cabinets gives a touch of modern simplicity and twist to the interior design.
Teen Girl Bathroom 1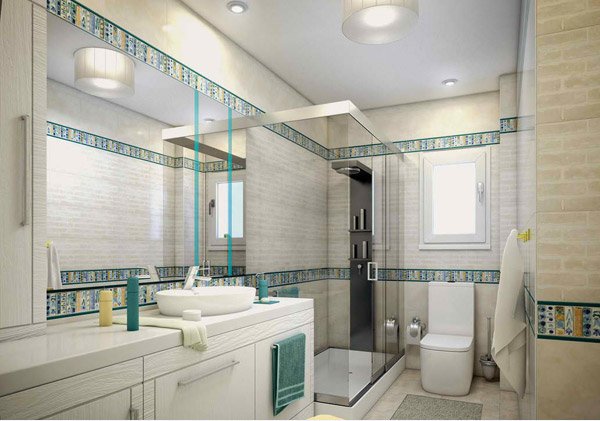 A modern welcoming and neat bathroom design that is suitable for a small space, or a bedroom bathroom with turquoise brick pattern on the wall that goes around the interior giving contrast to the white wall.
Bathroom of Mrs. Gushterova, version 1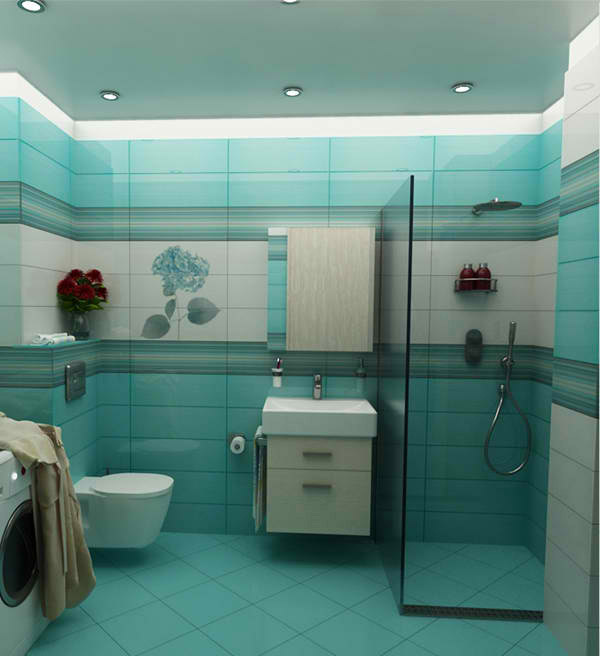 This narrow, modern bathroom in turquoise color scheme is just divine, the line tiles makes it look very neat and gives the illusion of a wider bathroom interior.
Turquoise LA Interior Design – Venice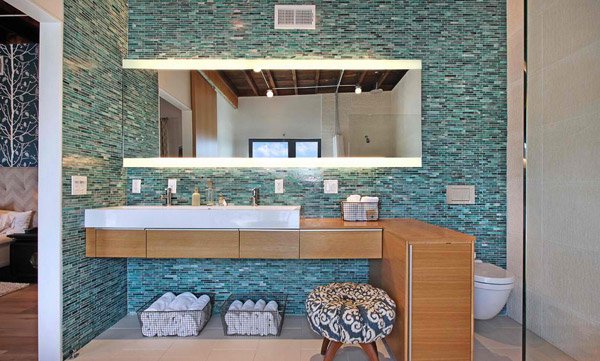 For this contemporary bathroom design, the turquoise mini subway tiles provide color and simple elegance to the interior, especially when combined with the light brown cabinet and white tile floors.
Mr. Clean Bathroom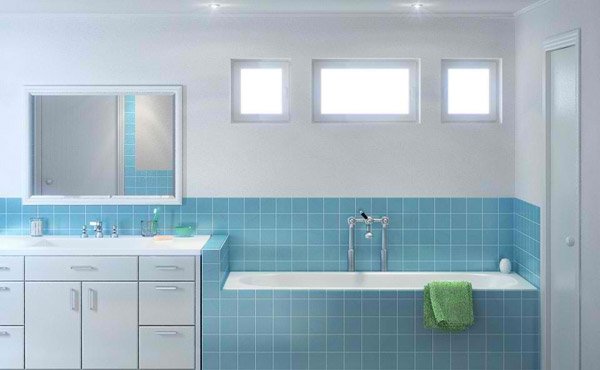 A simple and contemporary bathroom design in aqua turquoise tile that is cool and pleasing to the eyes.
Modern Apartment Master Bath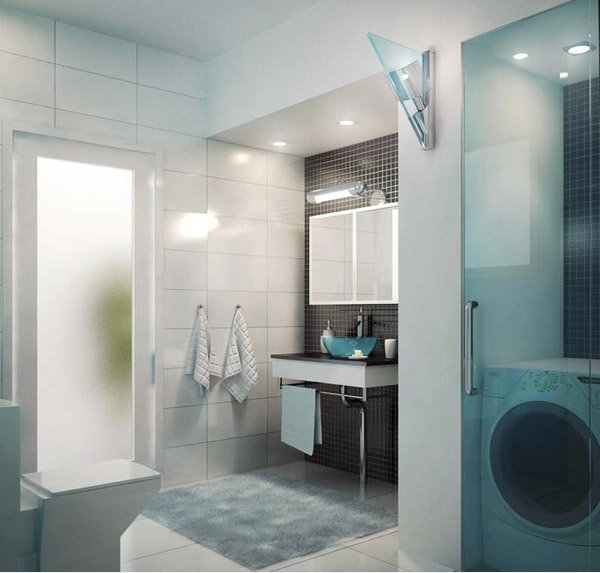 The turquoise blue color of the interior brings a cool and refreshing mood, it is not just beautiful but it also looks clean and relaxing.
Setup Ideas for Small Bathrooms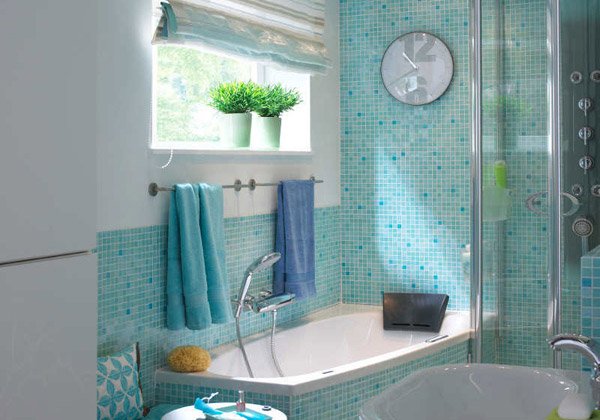 This small, sleek modern bathroom with turquoise interior is very appealing and elegant. It is a great bathroom design for a small spaced area, and the turquoise color of the interior makes it welcoming and clean looking.
In designing a bathroom interior, it is always very important to decide what color fits the interior. Turquoise as a color medium will always have high priority to those who prefers a relaxing ambiance to their interior design. There are also those who prefer other colors. What's important is the owner's preferences, and if you prefer gray bathroom interior, we have them as well.