Effective Use of Steel Structure in Yallingup Residence
We believed that many plants and beautiful landscape in the garden is one of the best factors that every homeowner considers in their dream house. This is simply because it provides more fresh air and adds attraction to every guests and friends who will visit your house. Well today we will bring you to a holiday residence situated in a town named Yallingup in the South West Region of Western Australia. The house name is derived from its town name so they called it as Yallingup Residence.
This residence is surrounded by an extensive landscaped garden. According to the designer this house is built for the client and their extended adult family together with their children. Since the client is said to be involved in steel fabrication then the steel structure of course became part and basis in building their house. This is clearly seen in the interior of the house. Speaking of interior, we will explore how the designer came up with an elegant and comfortable interior. Let's see the images of the interior below.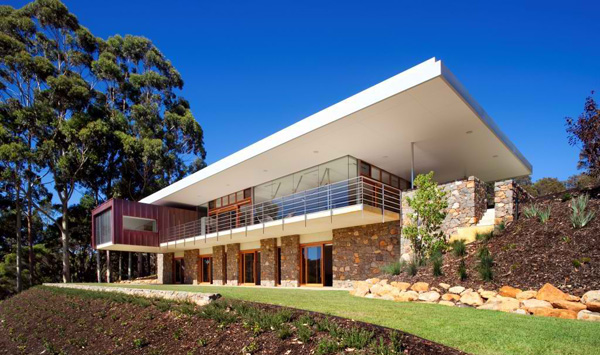 The stoned wall augments the strong connection between the exterior and the beautiful garden.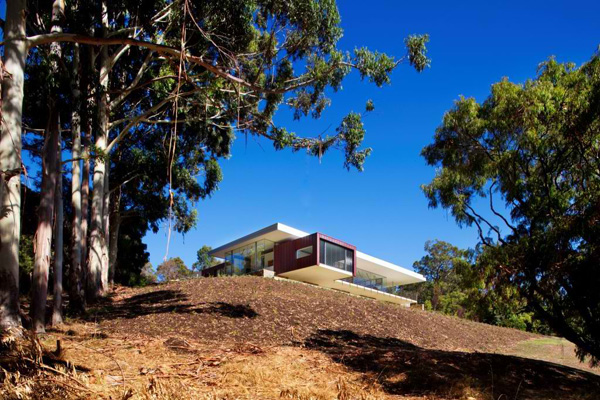 Highlighted here is the geometric form and figure of the house that made this unique.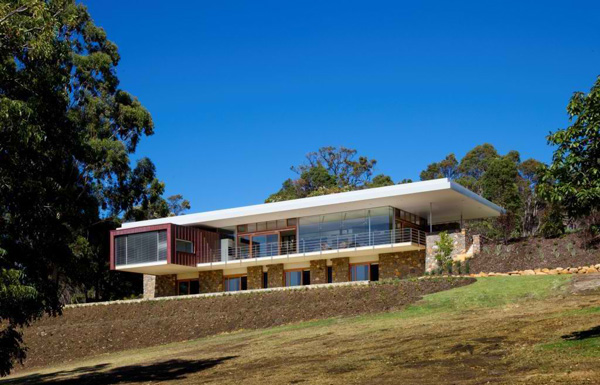 At the heart of the amazing landscape is a clean and fresh structure of the building.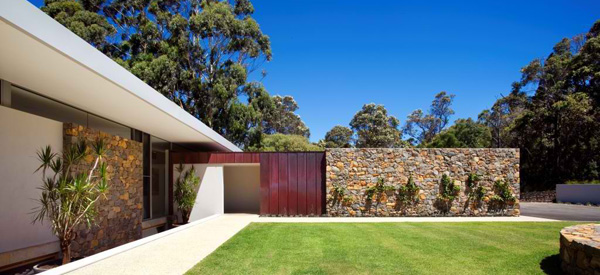 The combination of wooden and stoned walls can effectively make this space outstanding.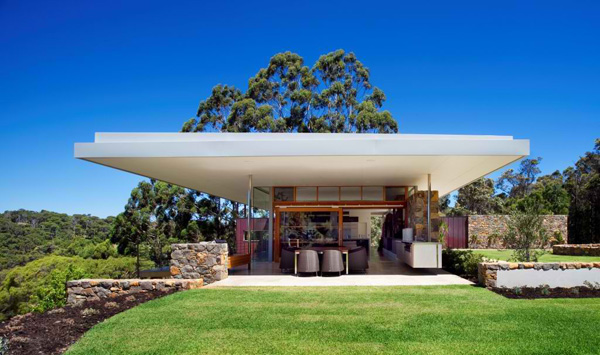 The well-trimmed grasses provide an area that may display a clean and green space.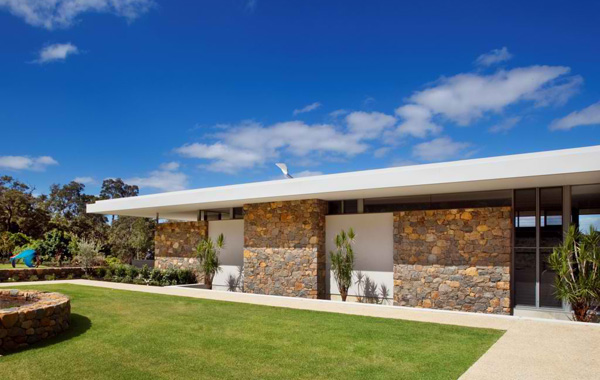 From this point, we can see how the designer secured the green plants in every part of the patio.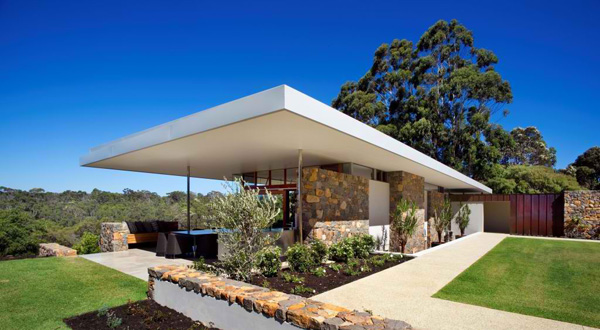 See how the designer considers the importance of the sustainability in the house.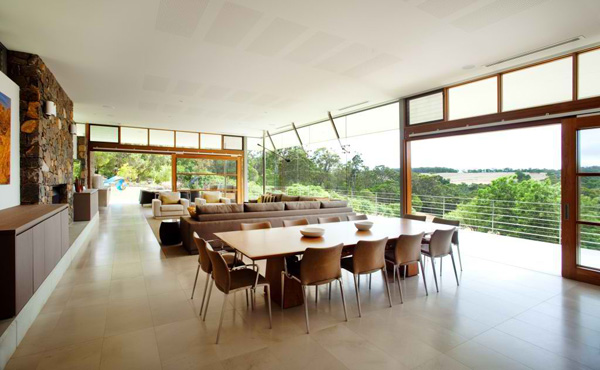 Wooden made dining set is carefully arranged in the interior which completely complements with the theme and concept applied in the interior.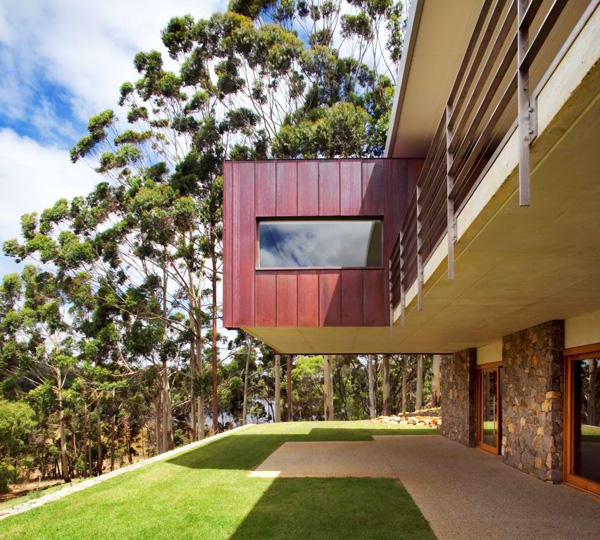 Seamless shape and volume of the house building is accentuated here.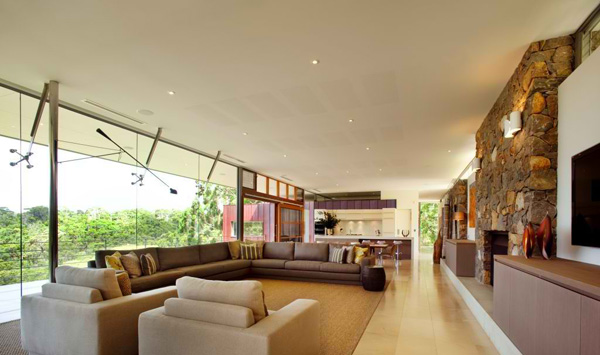 Beige and light brown palette of the sofa may perfectly show the color combination.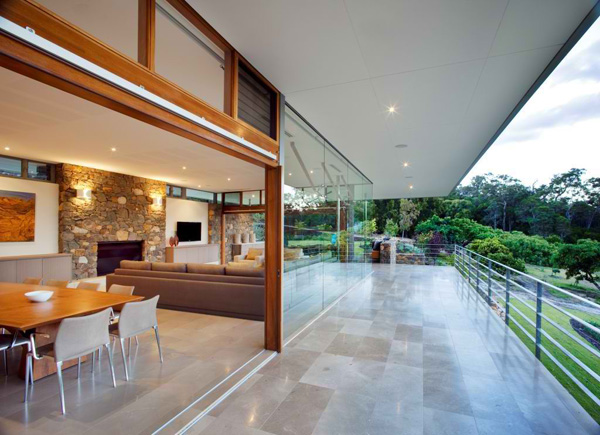 Sliding glass doors are very functional in allowing the client to access the terrace.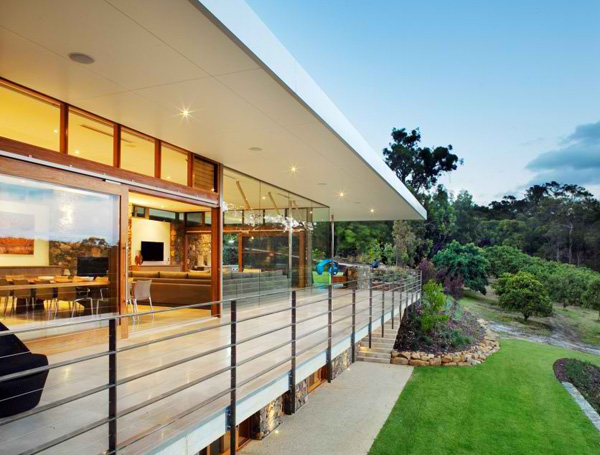 Who will not appreciate the fresh air in contemplating the great ambiance in the exterior?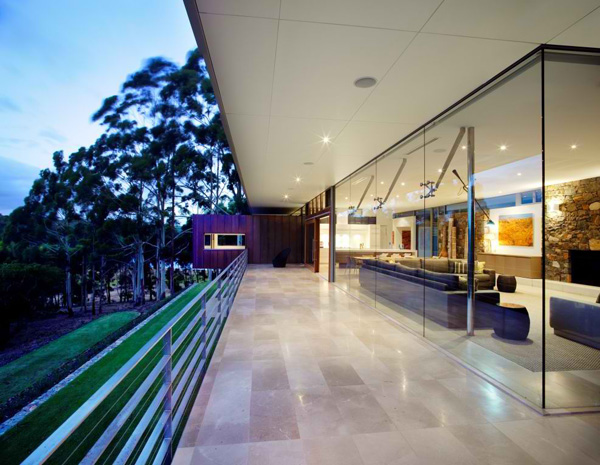 Let's carefully observe the texture of the ceramic tiles in the floor.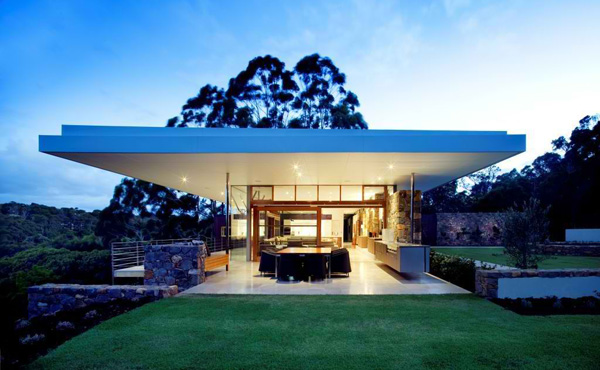 Even at night the surprising design of the interior is seen through its glassed walls.
As we can see here the main living area is a large glassed pavilion that sits over a massive stone bedroom suite which is built in the hill. In fact this provides a perfect sound and privacy that may separate from the activities in the other parts of the house. The steel roof structure ensured that the roof floats over with butt jointed glass. The chosen materials used to weather with time and also to contrast with the predominantly modernist architecture. With that we can say that the Wright Feldhusen Architects effectively applied the steel structure concept in building the house.