Stylish Exposure of the Two Zones in the Vivienda Ágora in Spain
Swimming pool adds comfort and luxury in the house and that is one of the reasons why many people choose to have their own swimming pool at home. For them, they don't need to go out-of-town for they can enjoy the weekend or even summer at home. They can spend quality time with the family members in their backyard while keeping their minimal budget. Today we will be showing you a house design that reveals the importance of a swimming pool.
This house is called Vivienda Ágora. Its house design is intended for a private residence that maximizes the application of a white palette in the interior and exterior. This house is divided into two separate zones namely the daytime zone and the night-time zones. The different areas in the house actually display the sense of serenity and peacefulness. Scroll down the page to see the simple yet fabulous designs of the different zones of the house through the images below.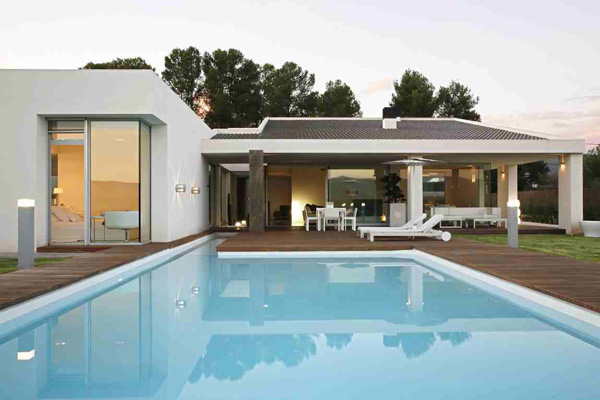 Here's the large swimming pool that enhances the ambiance of the exterior.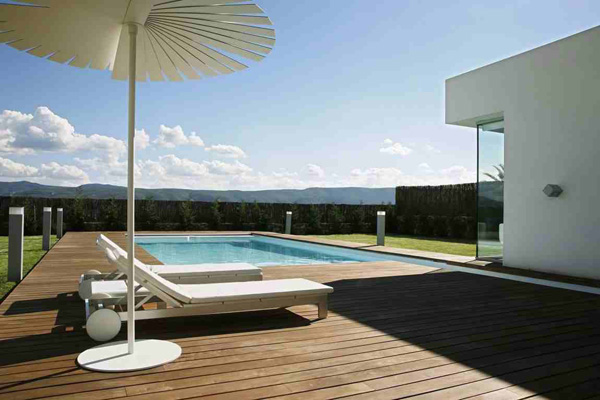 Wooden deck of this pool area accentuate the sense of comfort and fashion.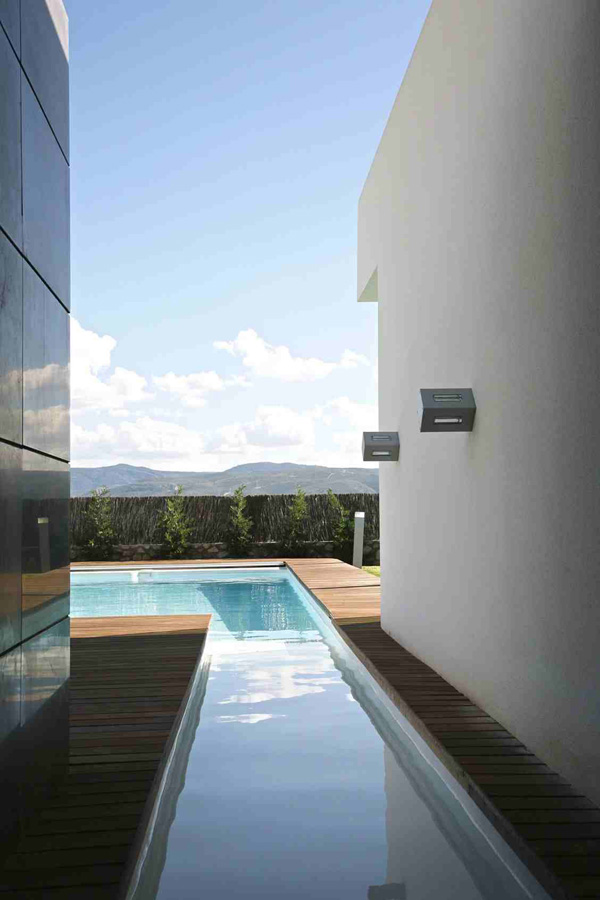 Here's the wooden foot walk that also goes through the plot to the main door and the swimming pool areas.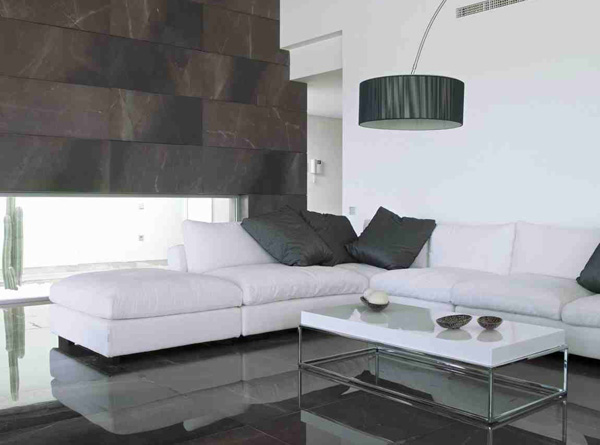 Expensive furniture and fascinating accessories uncover its exquisiteness in this relaxing living space in the house.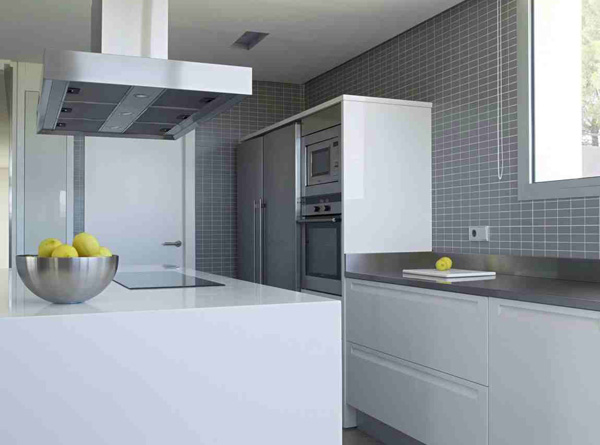 Modern appliances and furniture are also secure in this contemporary kitchen design.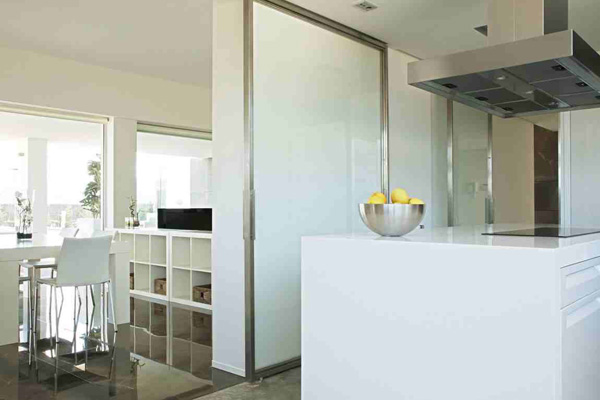 Stainless materials may blend well with wooden white walls and furniture in the interior, right?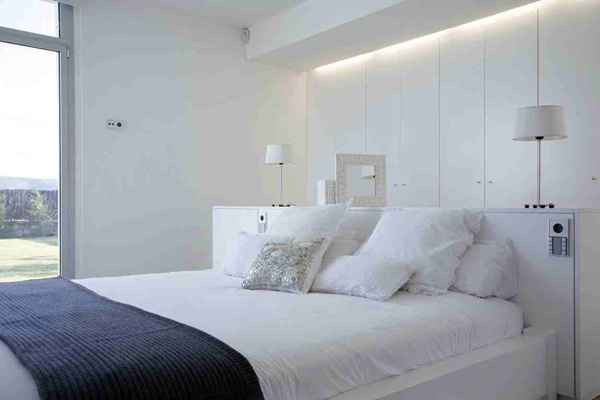 See how this purple mattress harmonizes with the white bed sheet and pillows.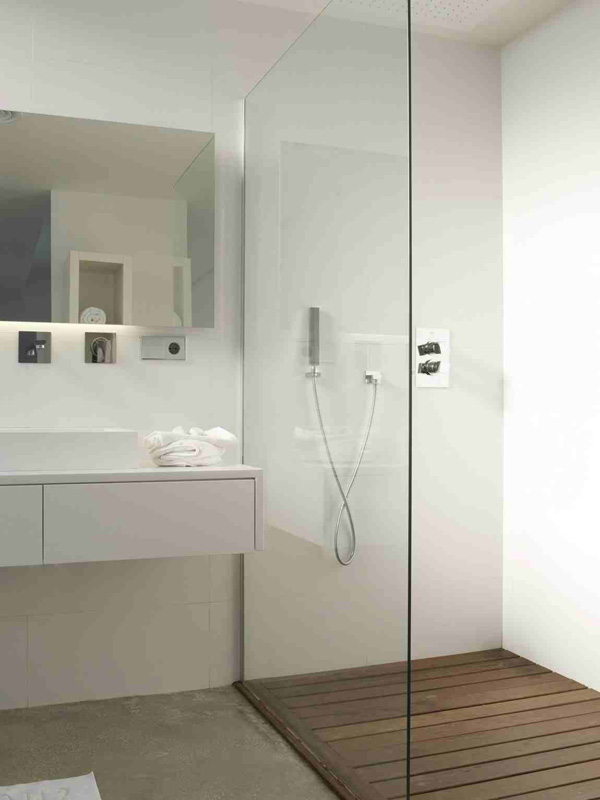 Glass material used as a division in the bathroom makes this area spacious and transparent to the other areas as well.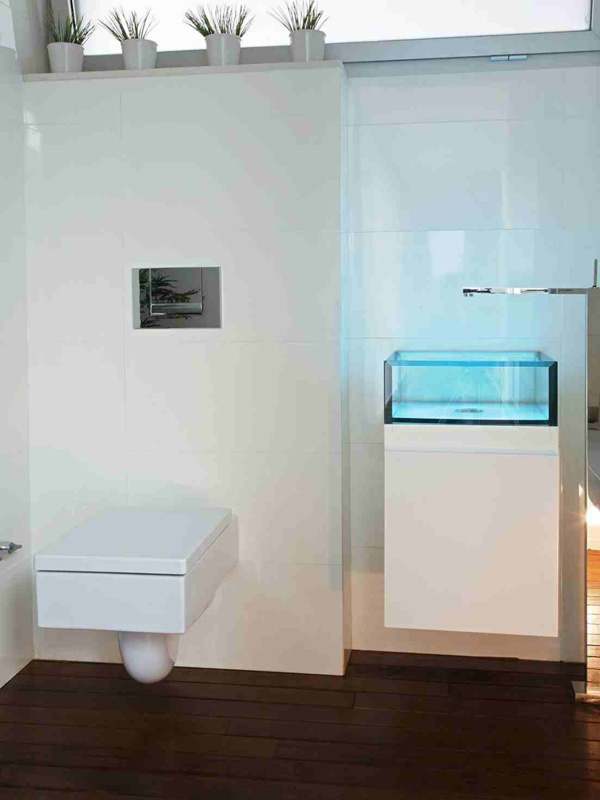 Trendy fixtures are utilized in this bathroom which efficiently reveals its classiness and luxuriousness.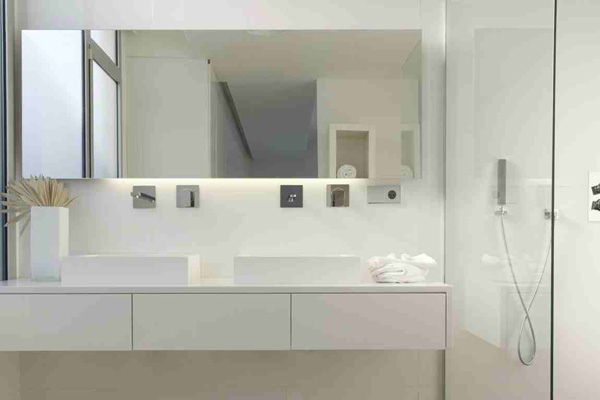 Neat and hygienic powder area highlighted this huge rectangle mirror which may certainly provide comfort to the client.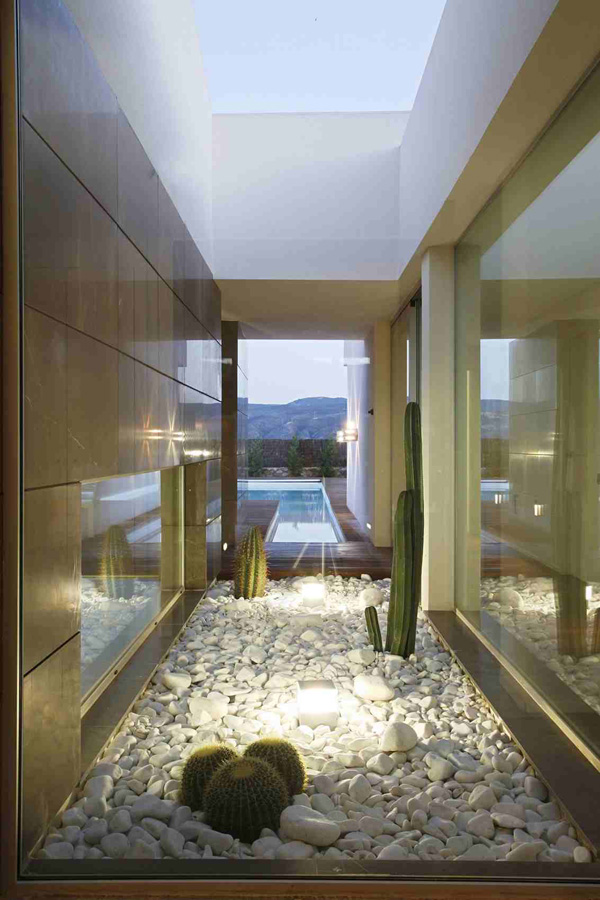 The designer ensures the client a space for a garden that also proves its luxury and charm.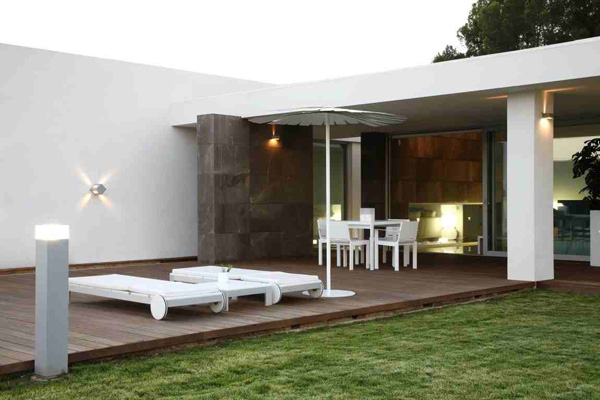 Here's one of the best space in the exterior where the wooden platform perfectly jives with the well-trimmed grass in the landscape.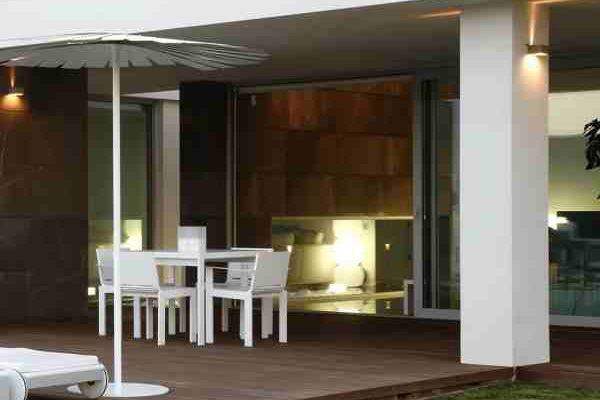 A modern dining set for four is arranged in the patio area to enjoy the client enjoys the exterior.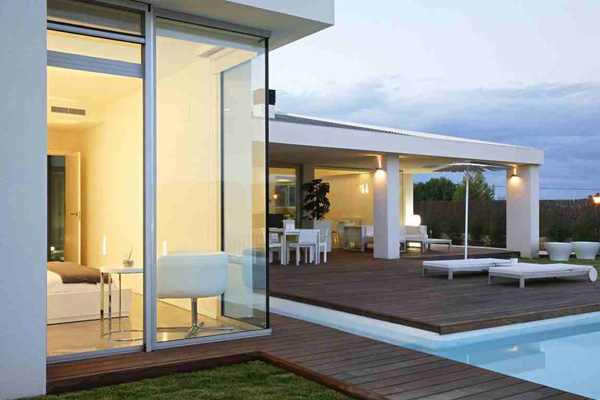 Vivid lights installed in the interior as well as in the pool area significantly expose its stylishness.
The set of images taken by Mayte Piera effectively shows every detail of the house interior and exterior. Personally, I am impressed with the subtle accents in its design as well as the idea of dividing the house into two different zones. The VIC Projects brilliantly designed the garden that also separates the daytime and night-time zones together with a water layer that links with the fascinating swimming pool. We hope that we have inspired you with the amazing ideas and features of this private residence.